Pangea temporary hotfixes here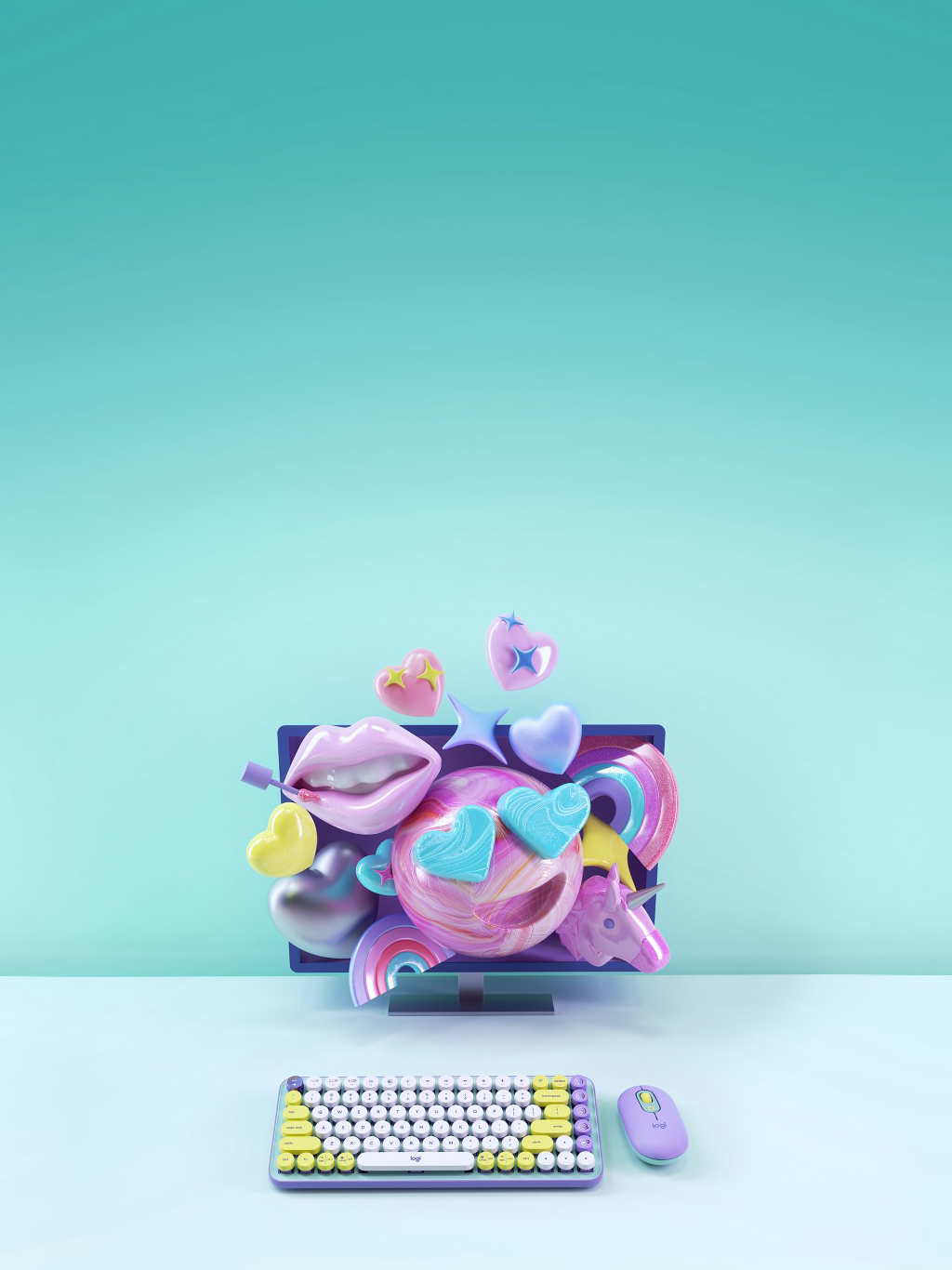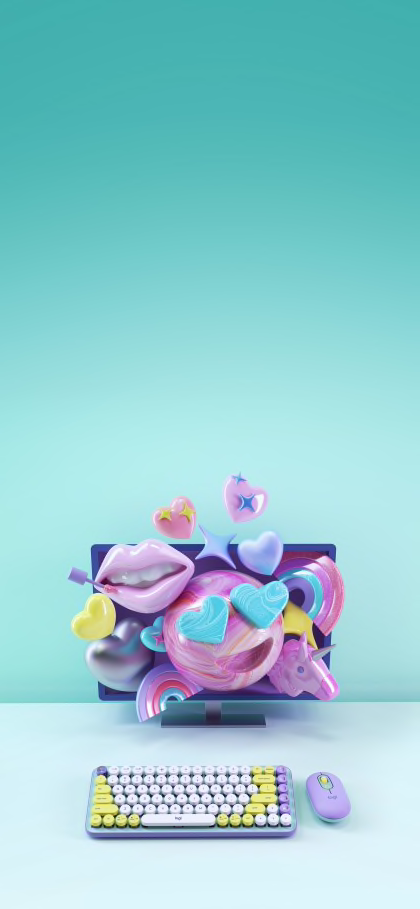 Wireless Mechanical Keyboard and Mouse with Customizable Emoji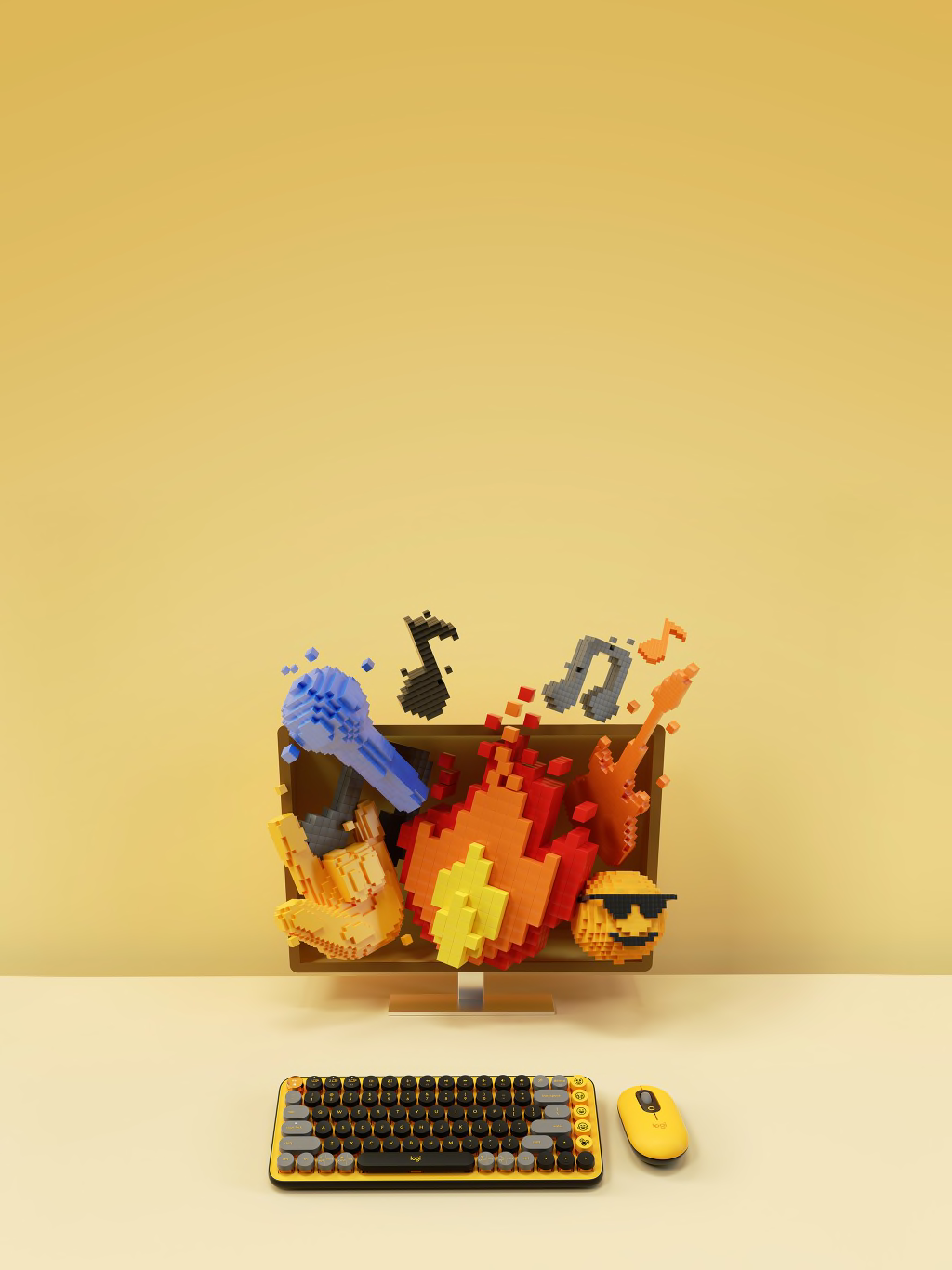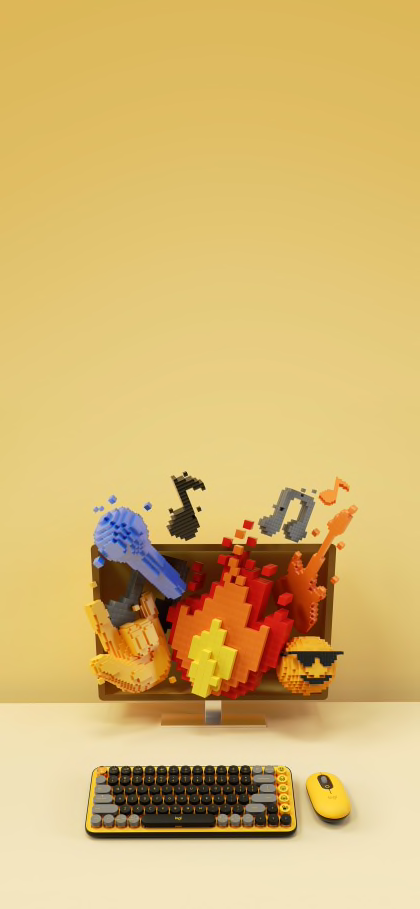 Wireless Mechanical Keyboard and Mouse with Customizable Emoji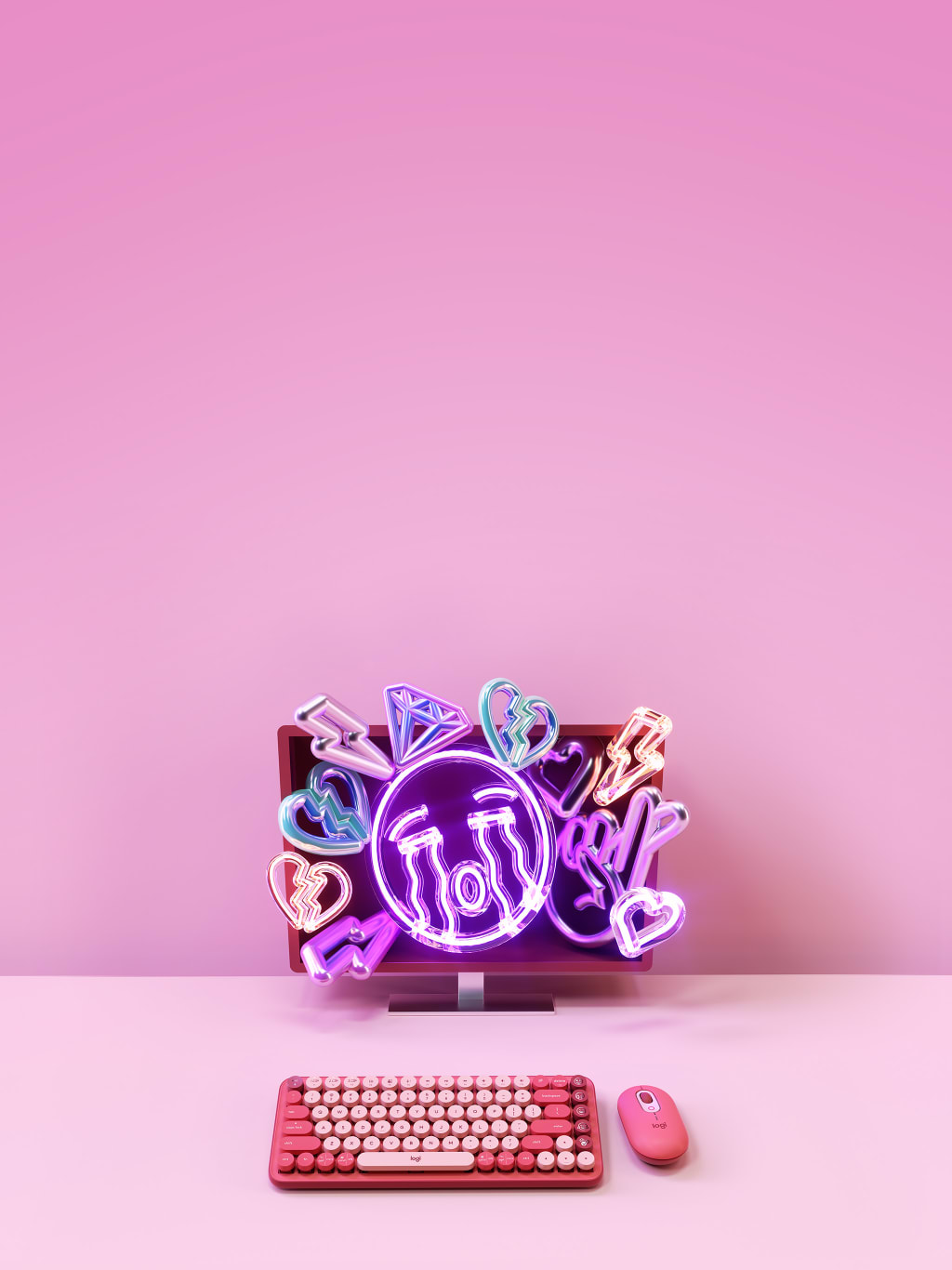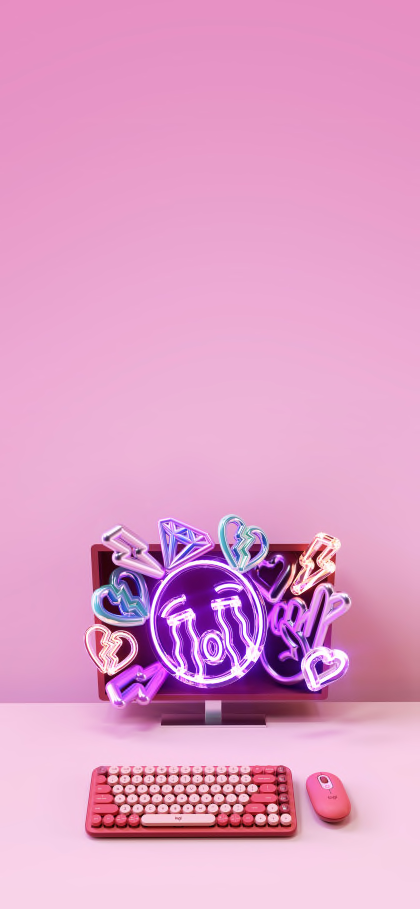 Wireless Mechanical Keyboard and Mouse with Customizable Emoji
PERSONALITY THAT POPS
Unleash personality onto your deskspace and beyond with POP Keys and POP Mouse. Choose from a range of statement aesthetics, personalize your emoji, and get your true self heard.
First, choose your aesthetic.
DAYDREAM
SUMMER CHILLING.
Mint, lilac, white and sunshine yellow combine in a candy aesthetic with a dash of fresh mojito. Chill out with POP Keys and POP Mouse in Daydream.
BLAST
GET LOUD, GET RETRO.
Shout your inner retro out loud with a bold combination of black, grey and arcade game yellow. Make a performance with POP Keys and POP Mouse in Blast.

HEARTBREAKER
DEEP FEELS.
Neon corals meet crushed raspberry on a combo designed for the ones that stand for something. Change the game with POP Keys and POP Mouse in Heartbreaker.

FEELINGS AT YOUR FINGERTIPS
Happy? Angry? In love? POP Keys comes with eight swappable emoji keycaps which you can easily mix and match to suit your mood. Plus, one tap of the emoji menu key or POP Mouse's top button opens a full range of emoji* to use in chats with your friends. You can assign the keys and mouse button to any existing emoji or shortcuts you like - simply download Logitech Software and get playful.
*Emoji and software are currently supported on Windows and macOS only.
SHIFT GEARS ON THE FLY
As if reading your mind, the POP Mouse SmartWheel shifts from high-precision to speed scroll mode, helping you whizz through long pages with a flick.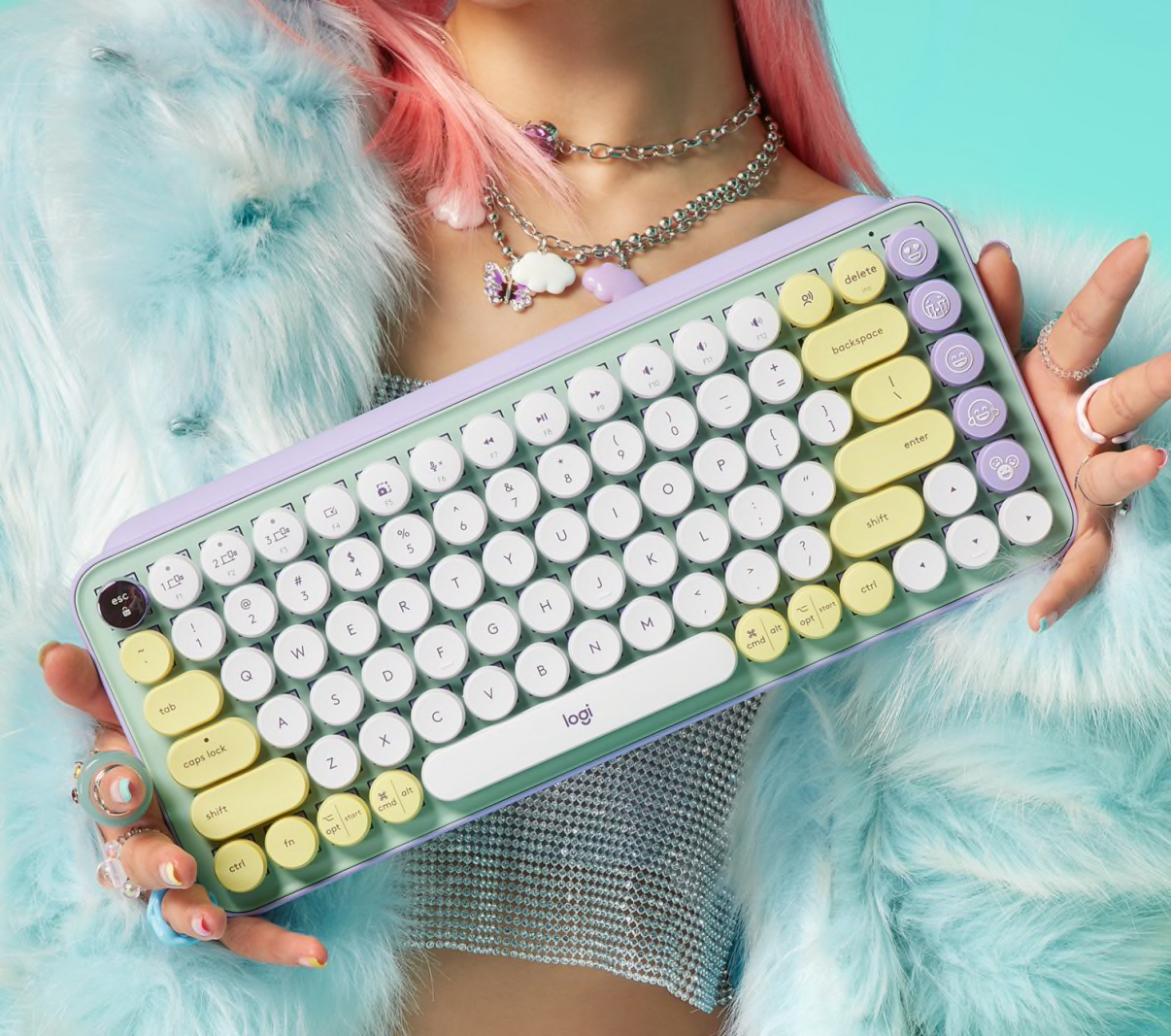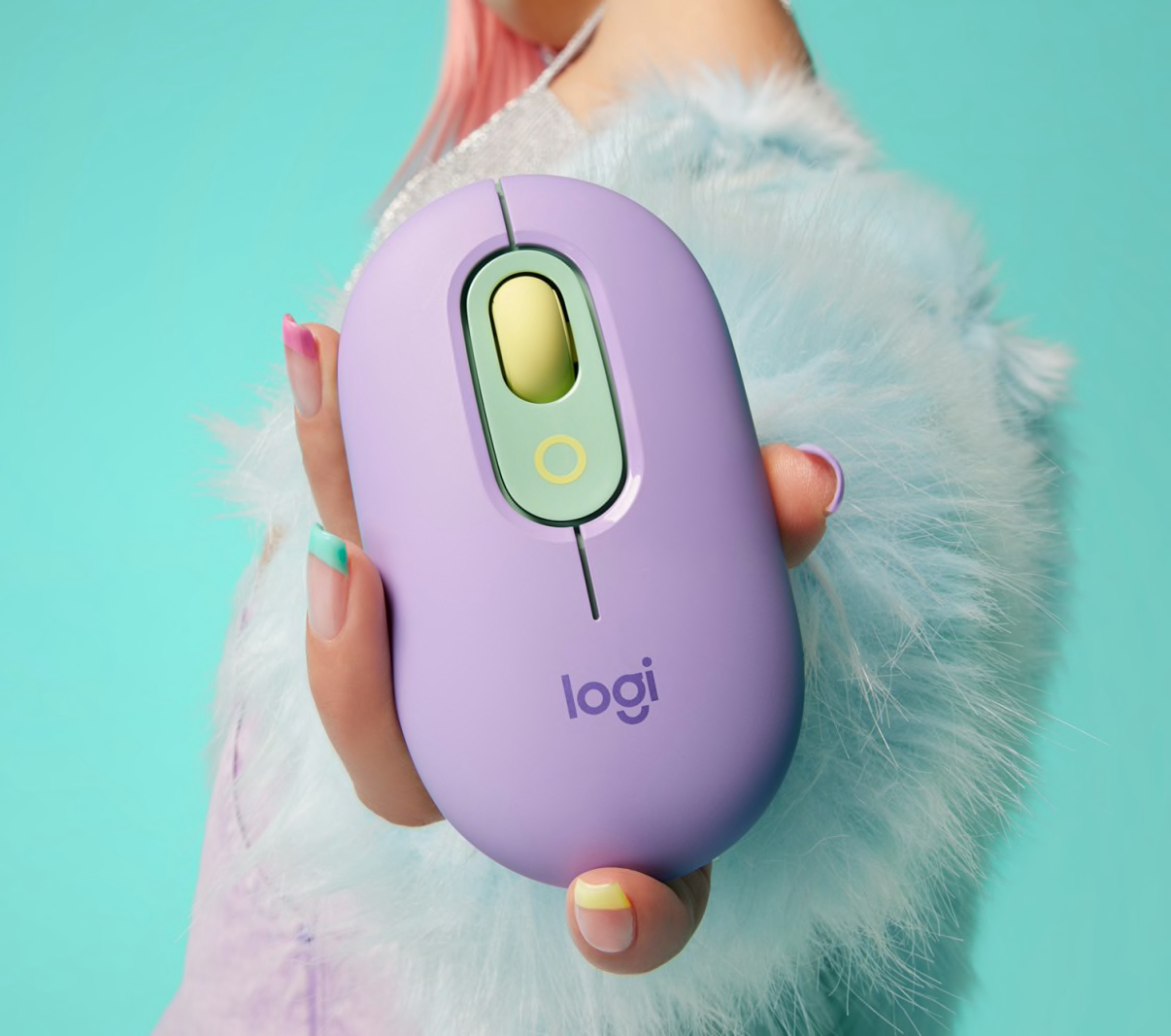 MOVE BETWEEN SCREENS
Get creative across multiple devices at a time using POP Keys' Easy-Switch technology – which lets you hop and type between devices in a tap. Or you can enable Flow software Software is currently supported on Windows and macOS only. and use your POP Mouse to glide seamlessly between your computer and laptop transferring text, images and files with a simple copy and paste.
COMPACT AND COMFY
All the keys you need on a space-saving frame. POP Keys' compact design lets you bring POP Mouse closer for less arm reaching and better body posture. Plus, scooped round keys match the shape of your fingertips for snug and comfy typing.
YOURS FOR THE LONG HAUL
In true Logitech fashion, POP Keys is designed to last. With three years' battery life and keys that can endure up to 50 million strokes (that's a lot), you can create, chat, and inspire to your heart's content. Meanwhile, POP Mouse's battery life empowers up to two yearsBattery life may vary based on use and computing conditions of swish self-expression.

TRY THE FULL SELF-EXPRESSION EXPERIENCE
Own your space with the right accessories to take your productivity and style to new levels. Discover StreamCam, G733 and Logitech Desk Mat.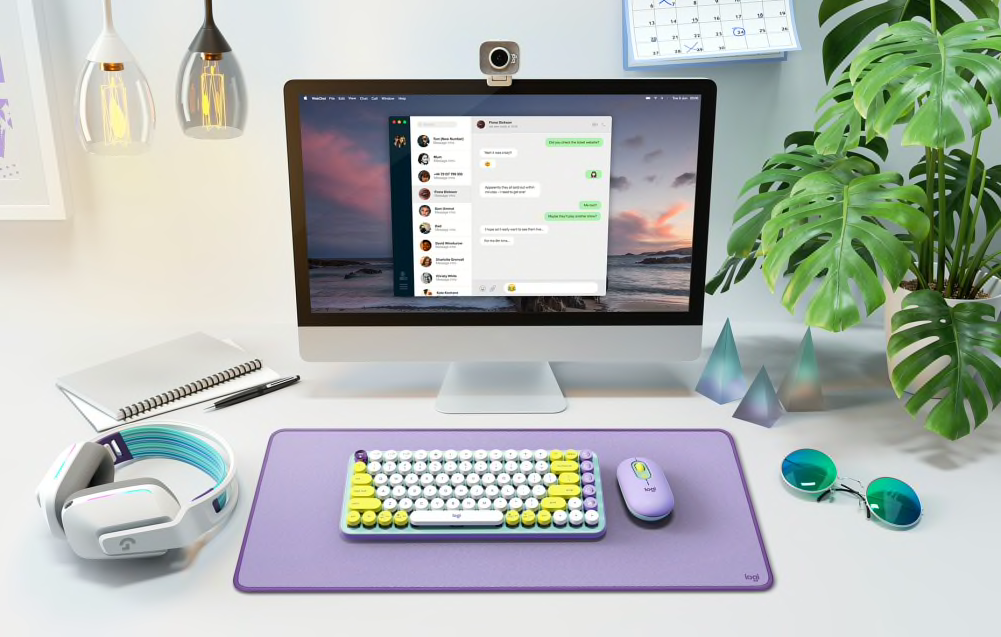 Give a Gift of Style and Save
Brighten the Holidays with color! POP Keyboard, Mice and Mousepad Collection
POP Keys + POP Mouse
Wireless Mechanical Keyboard and Mouse with Customizable Emoji

POP Keys + POP Mouse
Wireless Mechanical Keyboard and Mouse with Customizable Emoji
Free shipping on orders over CAD49.00
---
---
Keyboard

Height: 35.4 mm
Width: 138.47 mm
Depth: 321.2 mm
Weight (with batteries): 779 g

Mouse

Height: 104.8 mm
Width: 59.4 mm
Depth: 35.2 mm
Weight: 82 grams

Keyboard

Bluetooth Low Energy Wireless Technology
Logi Bolt USB Receiver

Required: Available USB Port
Windows 10, 11 or later
macOS 10.15 or later

Mouse

Requires Bluetooth low energy technology

Compatible with Logi Bolt USB receiver

Keyboard

Keyboard: Mechanical switches (Brown, tactile)

Mechanical switches (Brown, tactile)
Connection Type
Software support

Logitech Options for Windows 10 or later
Logitech Options for macOS 10.8 or later
Logitech Flow

Battery
Extra features

Mouse

Sensor technology

Sensor technology: Logitech High Precision Optical Tracking
Dpi range: 400-4000

Buttons

Number of buttons: 4 (Left/Right-click, Scroll-wheel with middle click, top button)
Top button customizable with Emoji Software
3 channels Easy-Switch™
On/Off Switch with power saving technology

Battery
Connection Type
Software support

Logitech Flow Technology
Emoji software

KEYBOARD

Keyboard
2 AAA batteries (pre-installed)
Logi Bolt USB Receiver
4 extra keycaps
User documentation

MOUSE

Wireless Mouse
1xAA Battery
User documentation

1-Year Limited Hardware Warranty

Daydream Combo:

gs-plamr

Blast Combo:

gs-ylamr

Heartbreaker Combo:

gs-roamr

Daydream Mouse only:

910-006544

Heartbreaker Mouse only:

910-006545

Daydream Keyboard only:

920-010708

Blast Mouse only:

910-006543

Blast Keyboard only:

920-010707

Heartbreaker Keyboard only:

920-010709
SETTING UP YOUR MOUSE AND KEYBOARD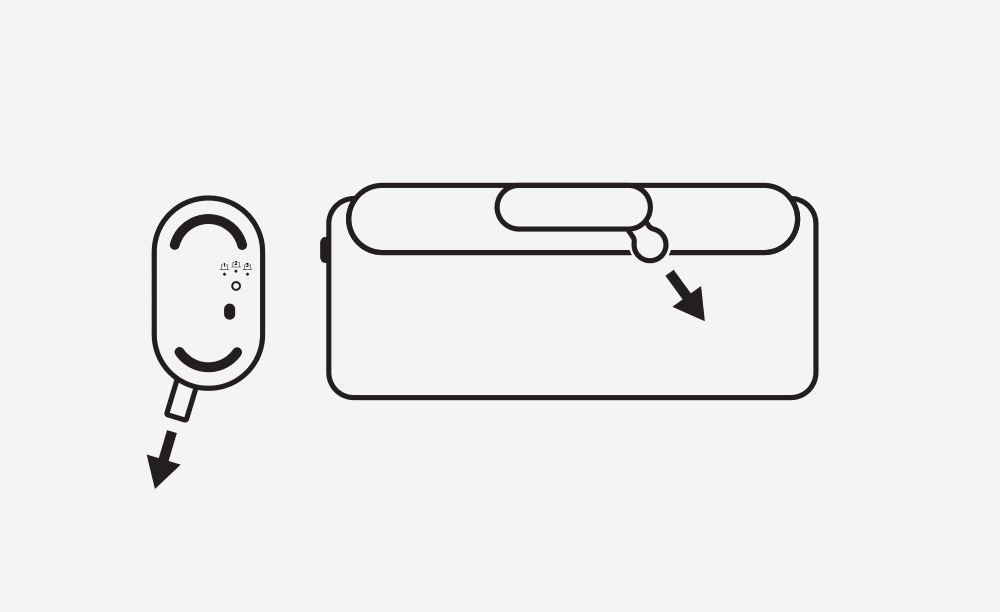 Ready to go? Remove pull-tabs.
Remove the pull-tabs from POP Mouse and the back of POP Keys and they will automatically switch on.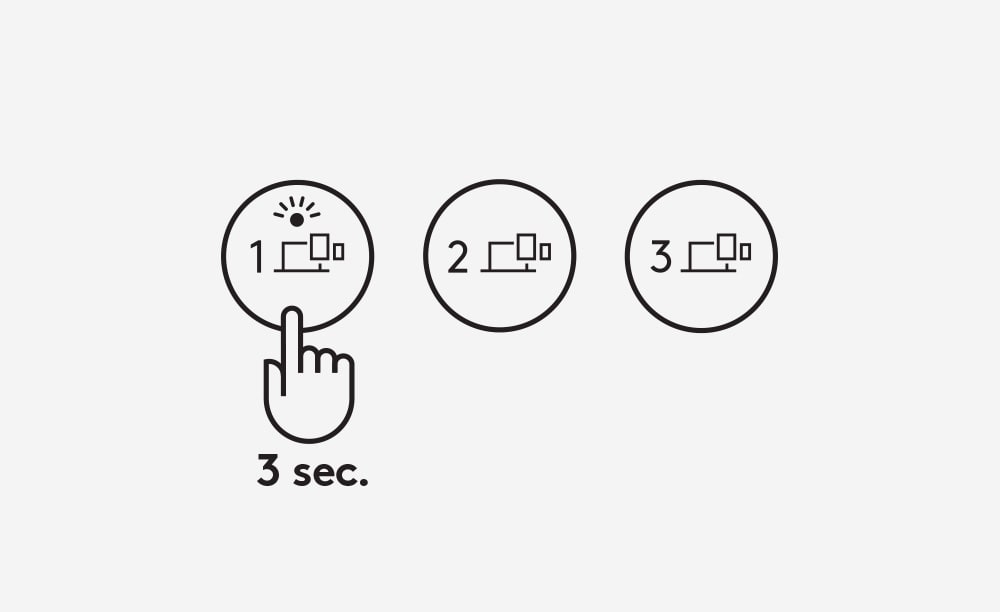 Enter Pairing Mode
Long press (that's about 3 seconds) the Channel 1 Easy-Switch key to enter Pairing Mode. The LED on the keycap will start blinking.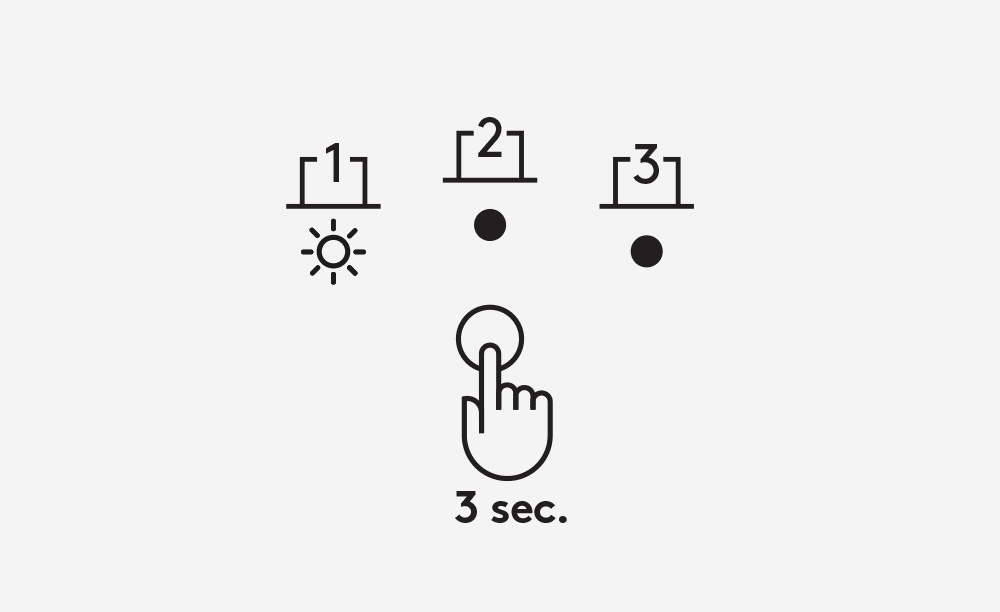 Enter Pairing Mode
Press the button on the bottom of your mouse for 3 seconds. The LED light will start blinking.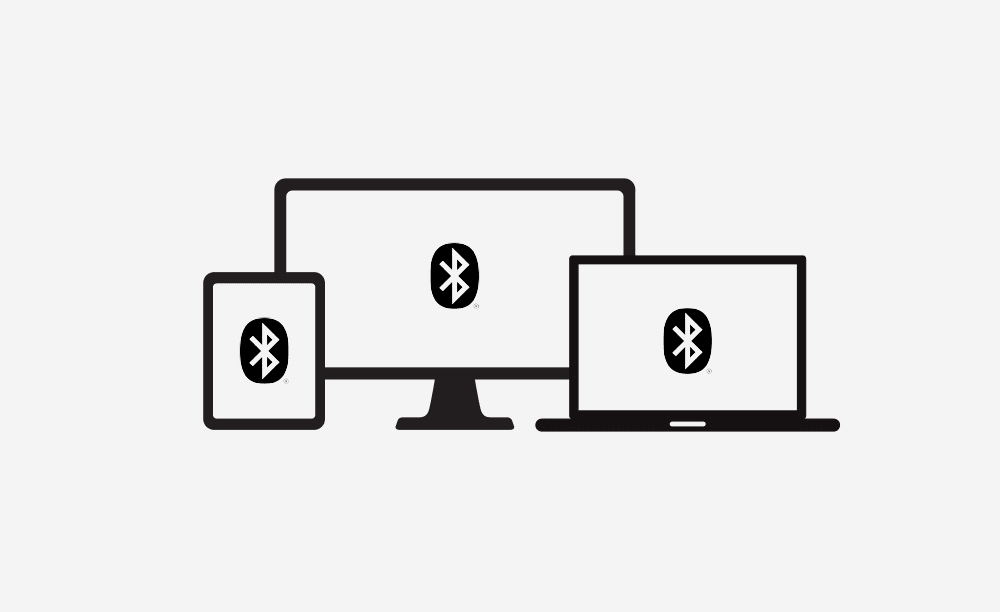 Get your POP Keys connected
Open Bluetooth preferences on your computer, phone or tablet. Select "Logi POP" on the list of devices. You should see a PIN code appear on screen. Type that PIN code out on your POP Keys then press the Return or Enter key to finish connecting.
NOTE
Each PIN code is randomly generated. Make sure you enter the one shown on your device.
When using the Bluetooth connection (Windows/macOS), your POP Keys' layout will automatically adapt to the settings on your connected device.
STEP 5: CONNECT POP MOUSE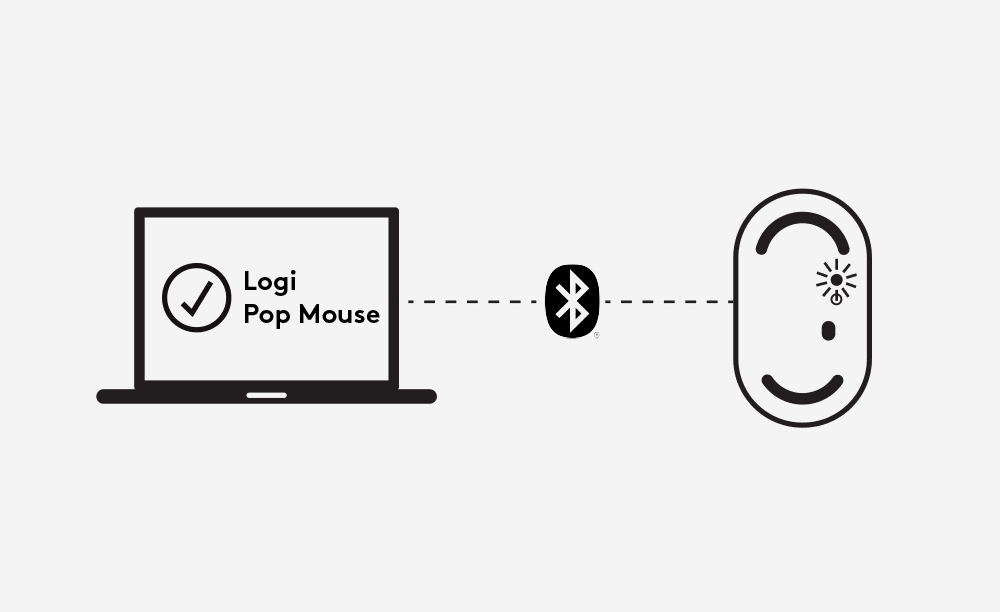 How to connect your POP Mouse
Simply search for your Logi POP Mouse on your device's Bluetooth menu. Select, and—ta-da!—you're connected.
ALTERNATIVE WAY TO CONNECT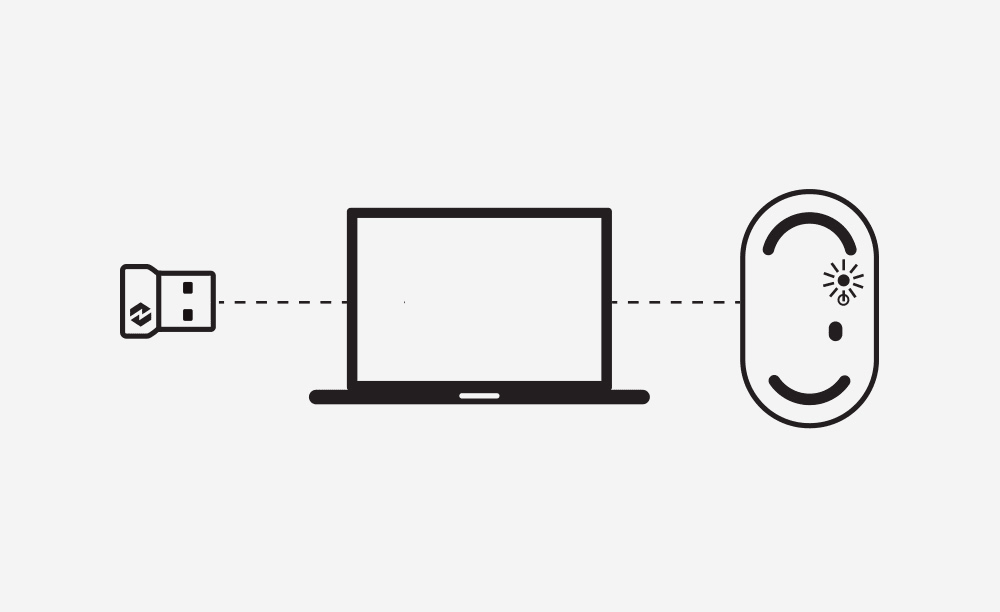 Bluetooth not your thing? Try Logi Bolt.
Alternatively, you can easily connect both devices using the Logi Bolt USB receiver, which you'll find in your POP Keys box. Follow simple Logi Bolt pairing instructions on Logitech Software (which you can download in a flash at logitech.com/pop-download.)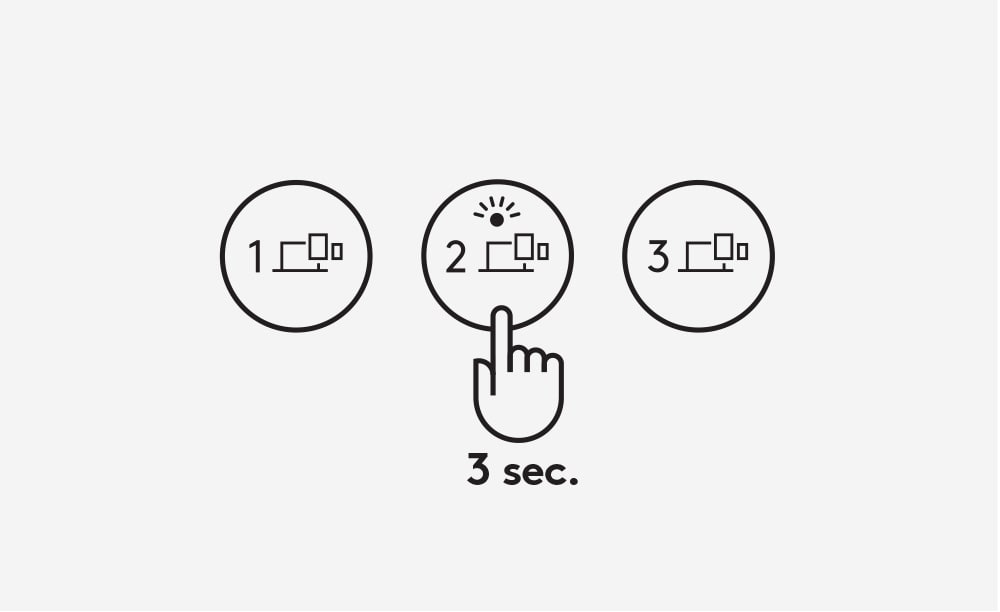 Want to pair with another device?
Easy. Long press (3-ish seconds) the Channel 2 Easy-Switch Key. When the keycap LED starts blinking, your POP Keys is ready to pair to a second device via Bluetooth
Pair to a third device by repeating the same thing, this time using the Channel 3 Easy-Switch Key.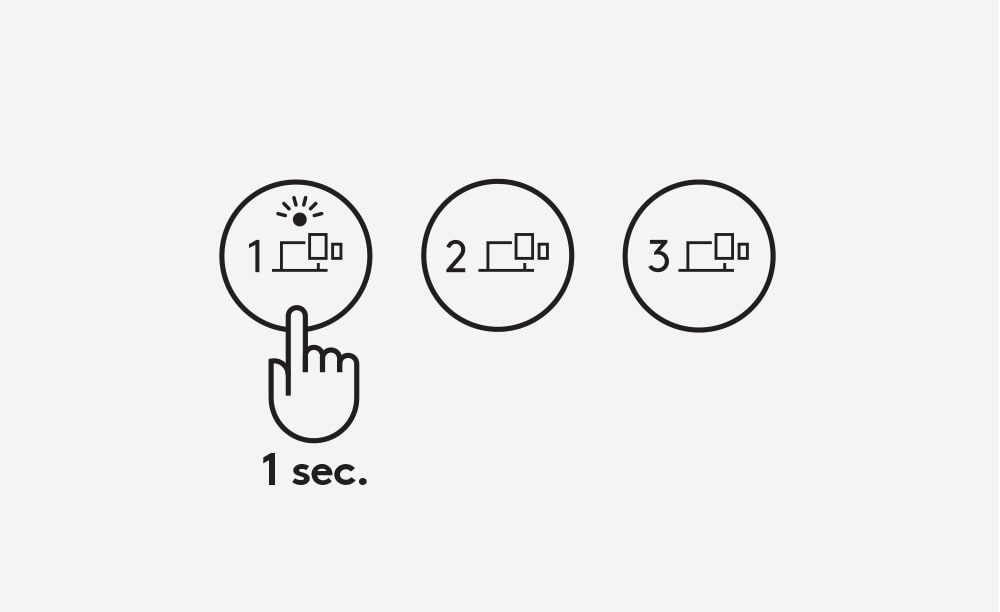 Tap between devices
Simply tap the Easy-Switch keys (Channel 1, 2, or 3) to move between devices as you type.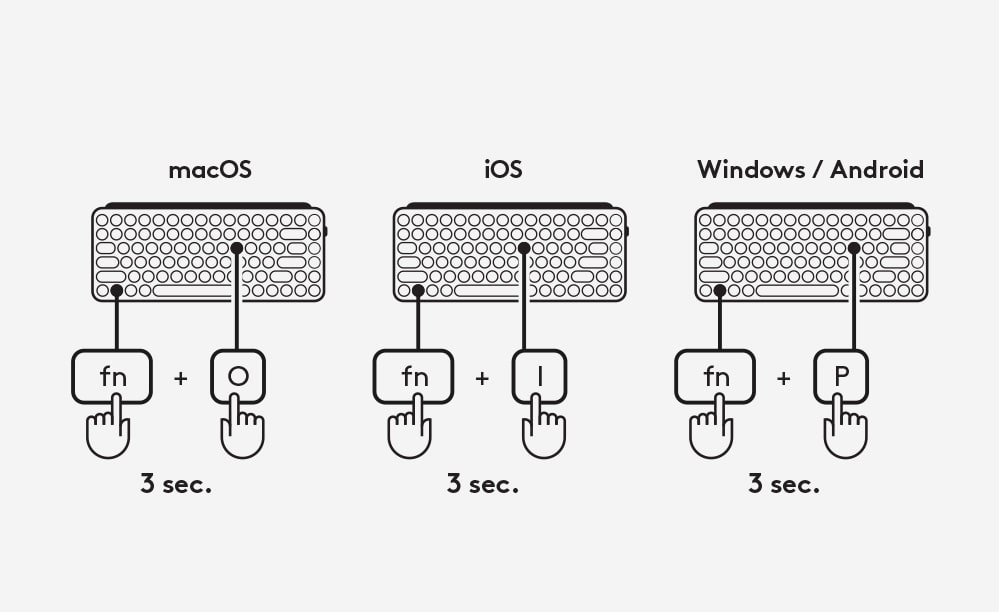 Select a specific OS Layout for your POP Keys
To switch to other OS keyboard layouts, long press the following combinations for 3 seconds:
FN and "P" keys for Windows/Android
FN and "O" keys for macOS
FN and "I" keys for iOS
When the LED on the corresponding channel key lights up, your OS has been successfully changed.
HOW TO CUSTOMIZE YOUR EMOJI KEYS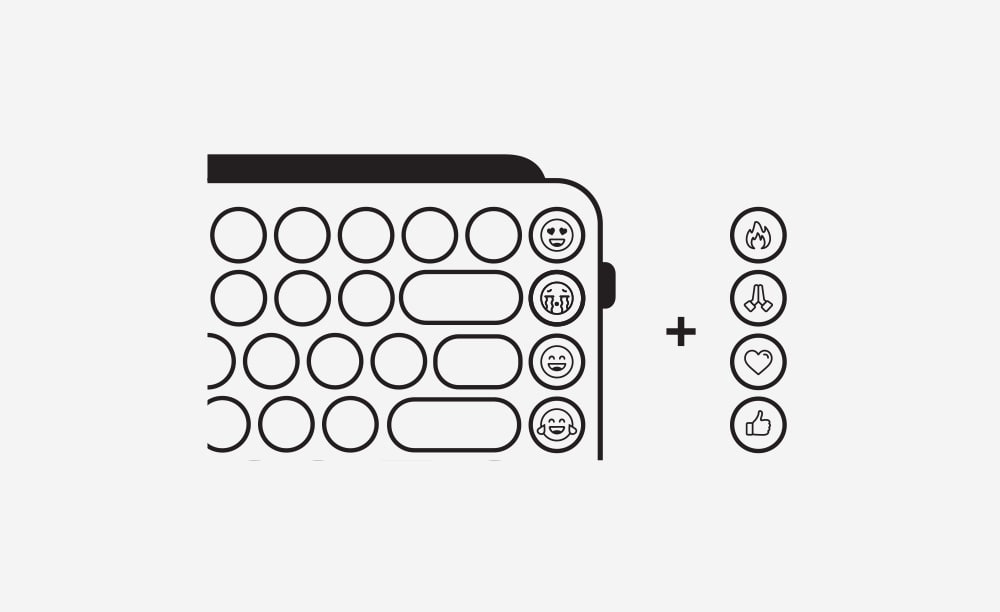 Download Logitech Software to get started
Ready to get playful with your emoji keys? Download Logitech Software from logitech.com/pop-download and follow the easy installation instructions. Once the software is installed, your emoji keys are good to go.
*Emojis are currently supported on Windows and macOS only.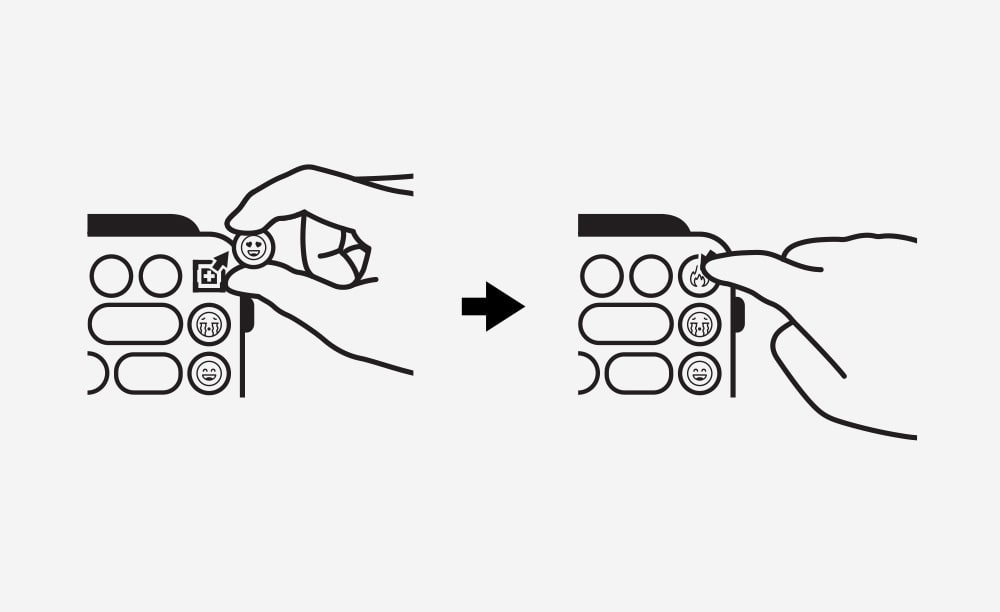 How to swap out your emoji keycaps
To remove an emoji keycap, firmly grip it and pull it vertically. You'll see a little '+' shaped stem beneath.
Choose the emoji keycap you want on your keyboard instead, align it with that little '+' shape, and press down firmly.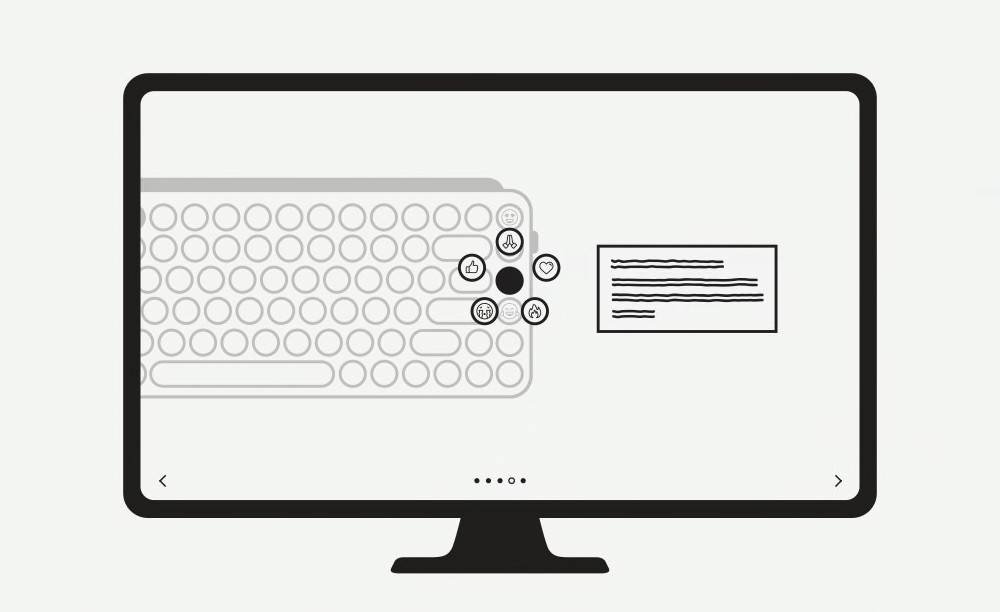 Open Logitech software
Open Logitech Software (making sure your POP Keys is connected) and select the key you want to reassign.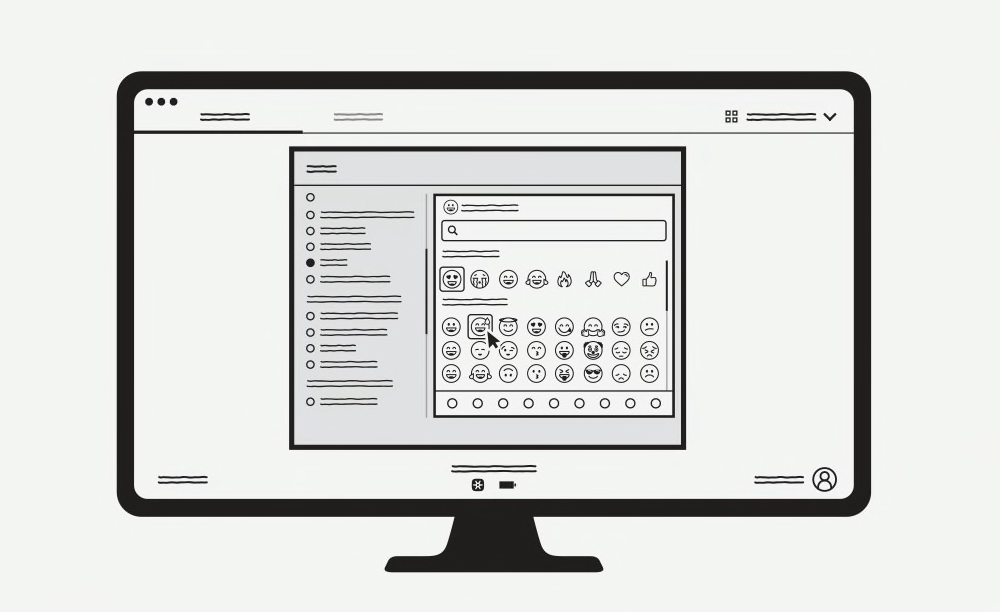 Activate the new emoji
Select your favorite emoji from the suggested list, and get your personality popping in chats with friends!
HOW TO CUSTOMIZE YOUR POP MOUSE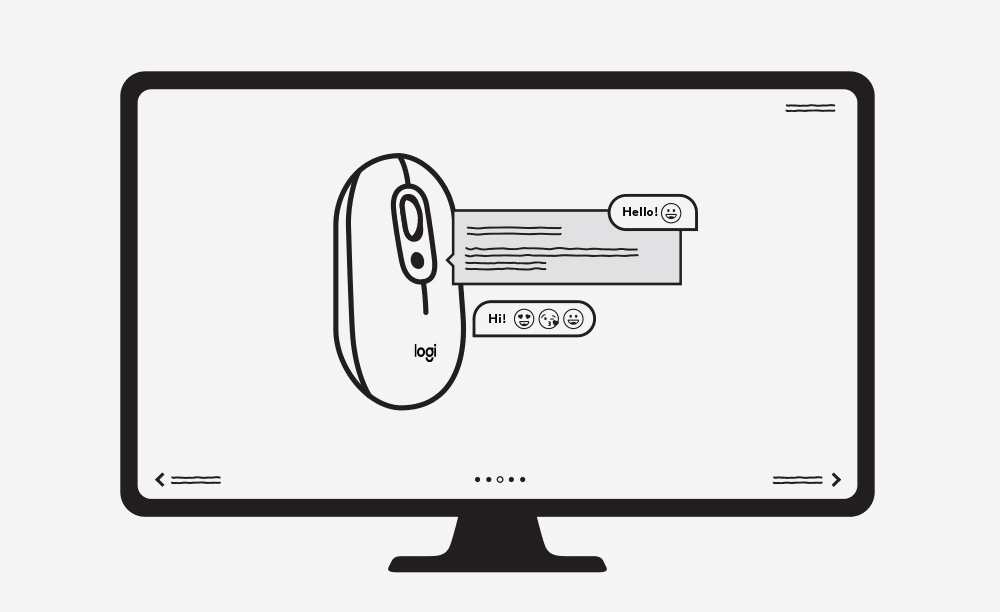 Download Logitech Software
After installing Logitech Software at logitech.com/pop-download, explore our software and customize the top button of POP Mouse to any shortcut you like.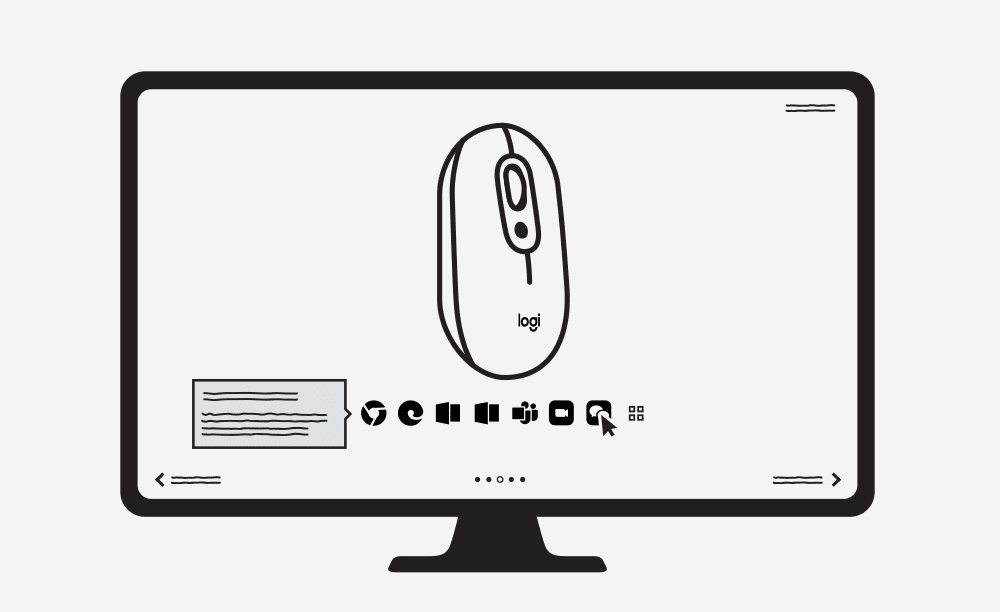 Change your shortcut across apps
You can even customize your POP Mouse to be app-specific! Just play around and make it your own.
FIND THE PRODUCTS THAT ARE RIGHT FOR YOU
Description
Typing Feeling
Layout Size
Connectivity
Power
Easy-Switch Technology (Multi-device pairing)
Illuminated Keys
Palm Rest for added comfort
Phone or Tablet stand
Logitech Options Software
Compatibility (Platform)
Minimalist keyboard for computers, tablets and phones
Laptop-like keys
Minimalist
Bluetooth®
24 months
Up to 3
No
No
No
Yes
Chrome OS, macOS, Windows, iOS, iPadOS, Android
Wireless Mechanical Keyboard with Customizable Emoji Keys
Mechanical/Fun bouncy typing
Minimalist
Bluetooth+Logi Bolt USB Receiver
36 months
up to 3
No
No
Yes
Yes
Chrome OS, MacOS, Windows, iOS, ipadOS, Android
One keyboard. Fully equipped. For computer, phone, and tablet.
Laptop-like keys
Compact
Bluetooth + USB Unifying Receiver
24 months
up to 3
No
No
Yes
Yes
Chrome OS™, macOS, Windows, iOS, iPadOS, Android™