Pangea temporary hotfixes here
Diversity, Equity & Inclusion
Our Commitment to Building a More Inclusive Logitech And Equitable World
"As a humble, 'always learning' company, we expect to be held accountable not just for our financial performance, but also for our performance in contributing to a world that is fair for every person. Change can start with us. We can address systemic discrimination and help assure equality within our company and model the right actions for our industry and others."
OUR FOCUS
Our commitment to diversity, equity, inclusion and belonging enables us to bring together people with different perspectives, skills and ideas to drive innovation. We value and celebrate a multitude of cultures, backgrounds, and of course, that great ideas come from us all.
Creating & Empowering an Inclusive Culture
Building a company culture that promotes inclusive leadership and ensures team collaboration, innovation and excellence through an environment where employees feel respected, supported and valued by Logitech and each other.
Creating Community & Opportunity
Our growing employee affinity groups help employees from underrepresented or underserved backgrounds create community, develop as leaders, share opportunities and organize participation in local or regional events. We sponsor development and mentorship for our underrepresented employees.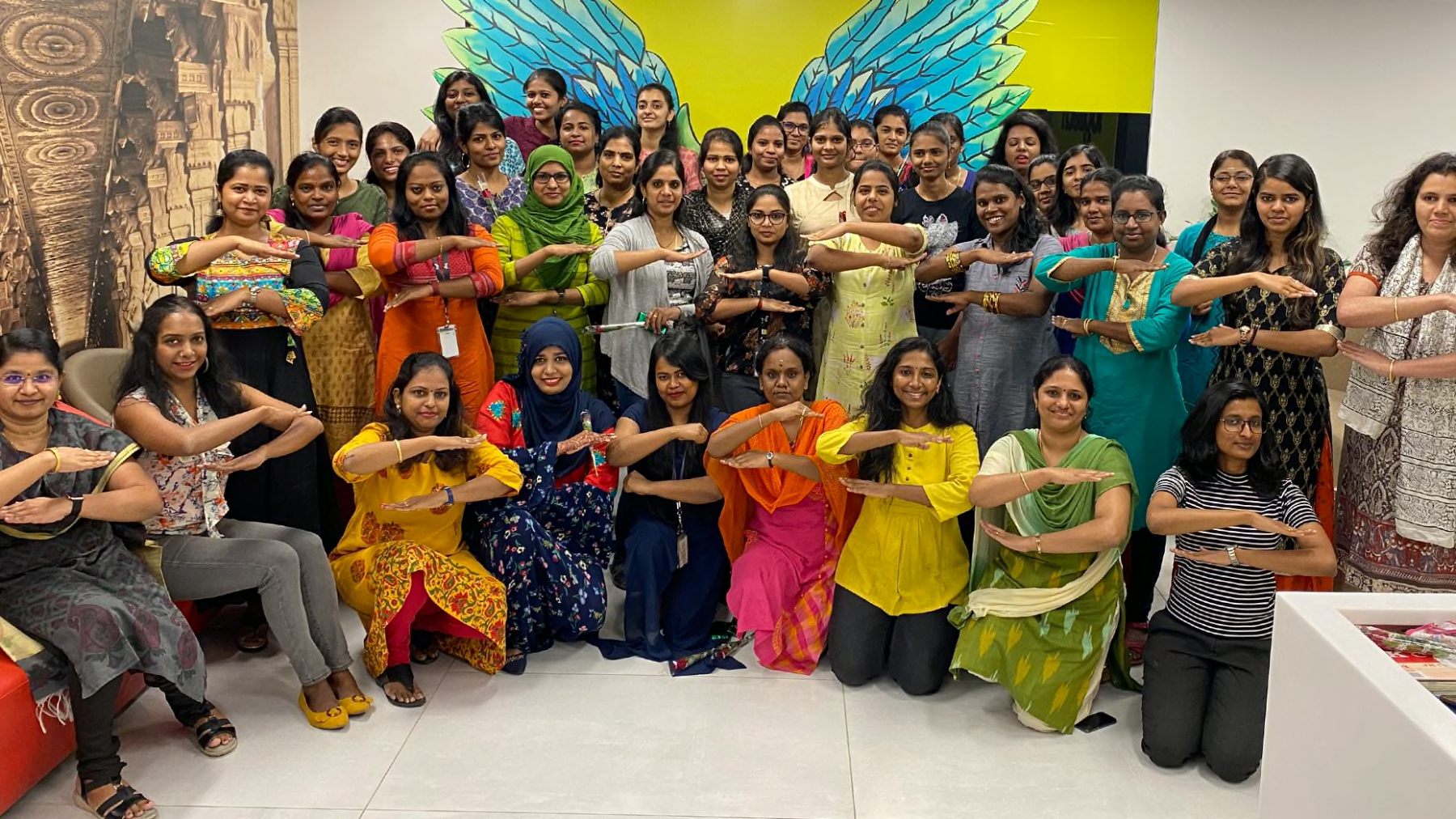 Employee Engagement
We distribute a bi-annual employee engagement survey, LogiPulse. As part of this survey, employees provided weighted feedback on their experience at Logitech, on measures such as happiness, retention and their perspective on our current state of workplace inclusion at Logitech.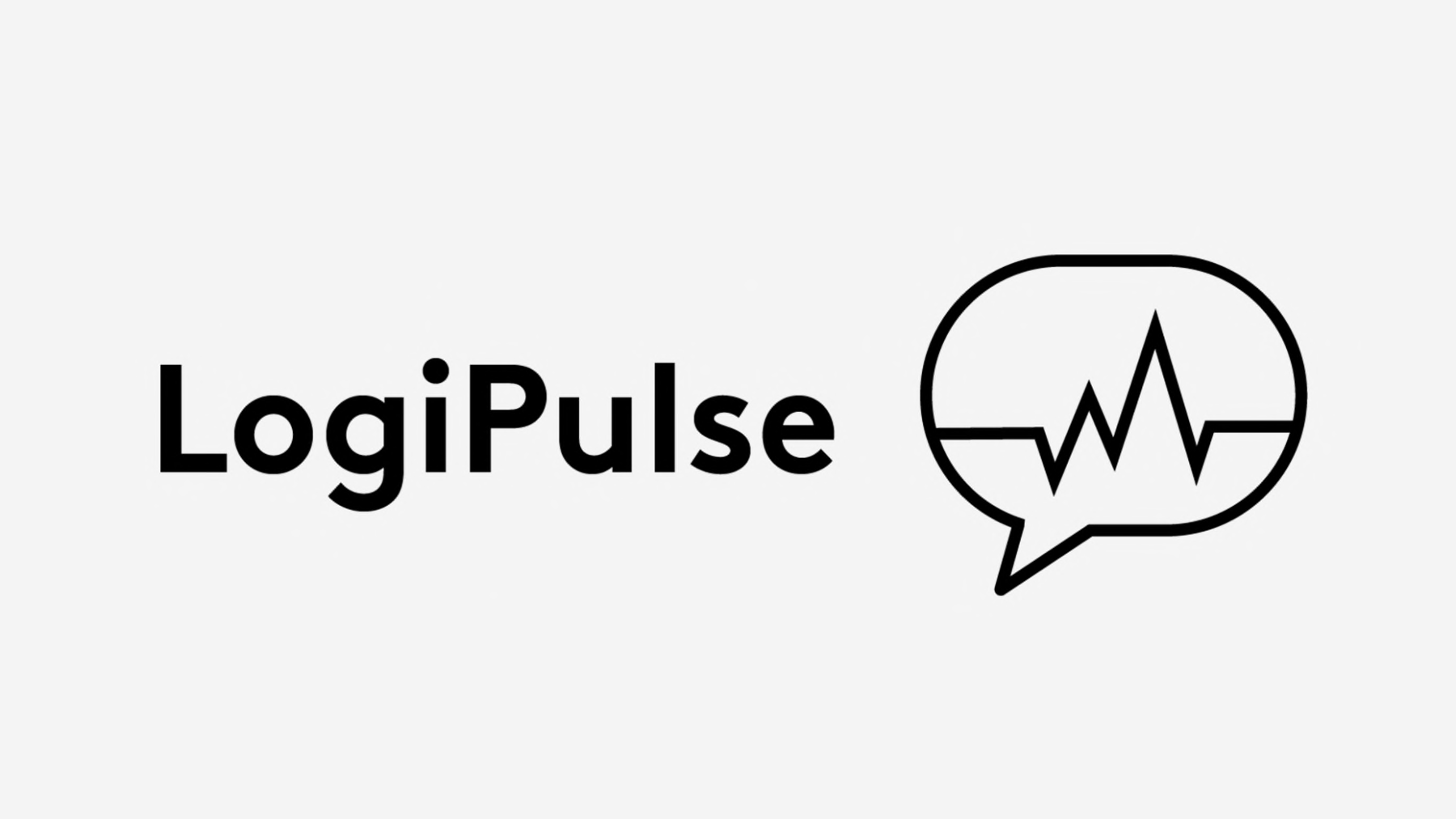 Creating Tech for Her
Our employees celebrated International Women's Day and Women's History Month this year through a panel hosted by just some of the inspiring women of Logitech who provided their insights and expertise on addressing the needs of women tech consumers.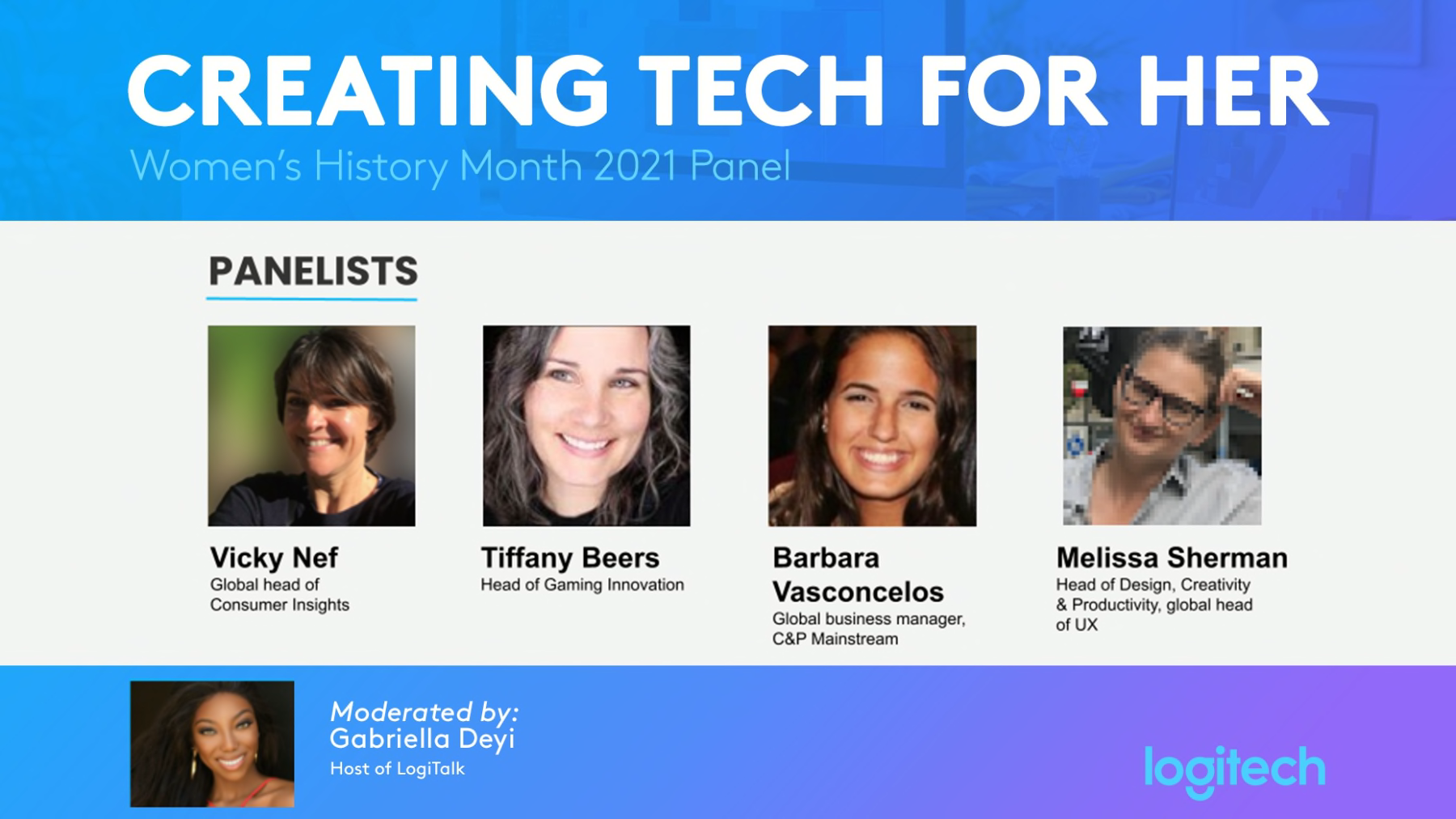 Pride
We don't just fly rainbow flags and rainbow-wash our logos during Pride Month. Every day, year round, we show up for our colleagues, our customers, our partners and our communities in material ways. More than 600 Logitech employees participated in LGBTQ+ 101 trainings to discuss important topics facing the community.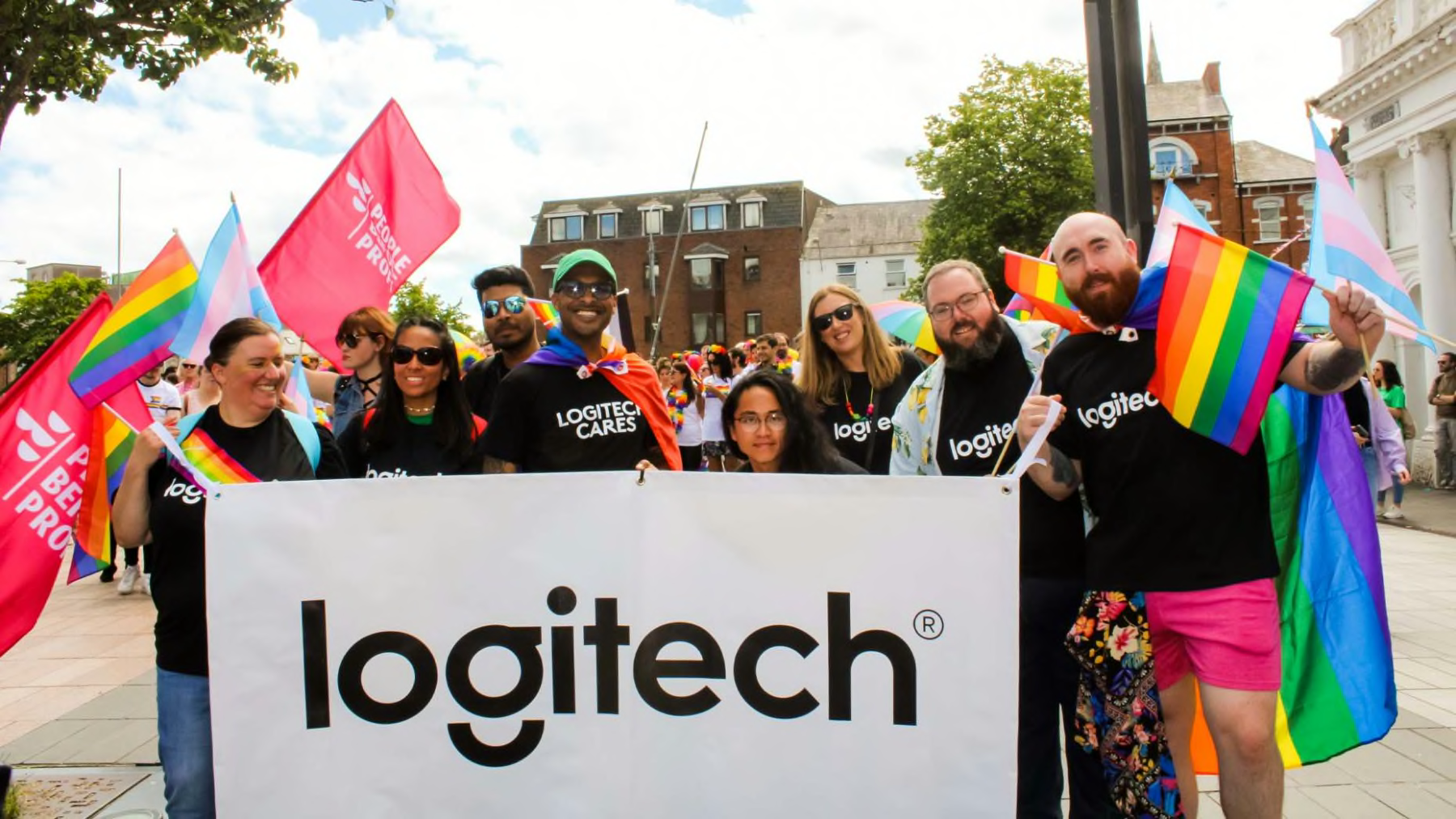 Creating Community & Opportunity
Employee Engagement
Creating Tech for Her
Pride
Enabling & Supporting Underrepresented People
Fostering visibility, capability, community and access for people who come from underserved or marginalized backgrounds and communities.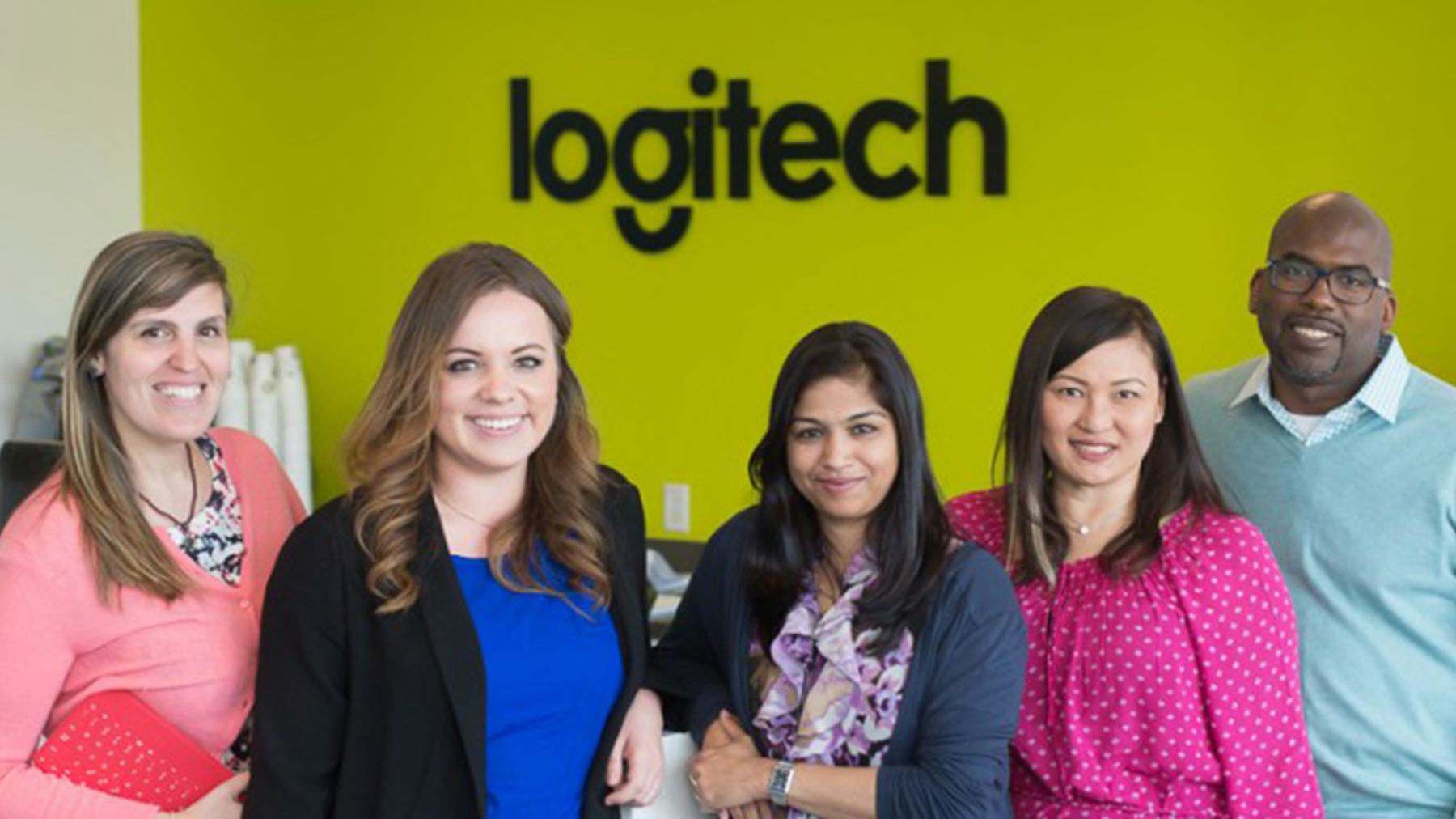 Inclusive Talent Programs
Through our "License to Hire" diversity and unconscious bias training, we help prepare hiring managers to maintain an open and transparent lens throughout the process. We also connect candidates with a diverse panel of interviewers throughout the hiring process.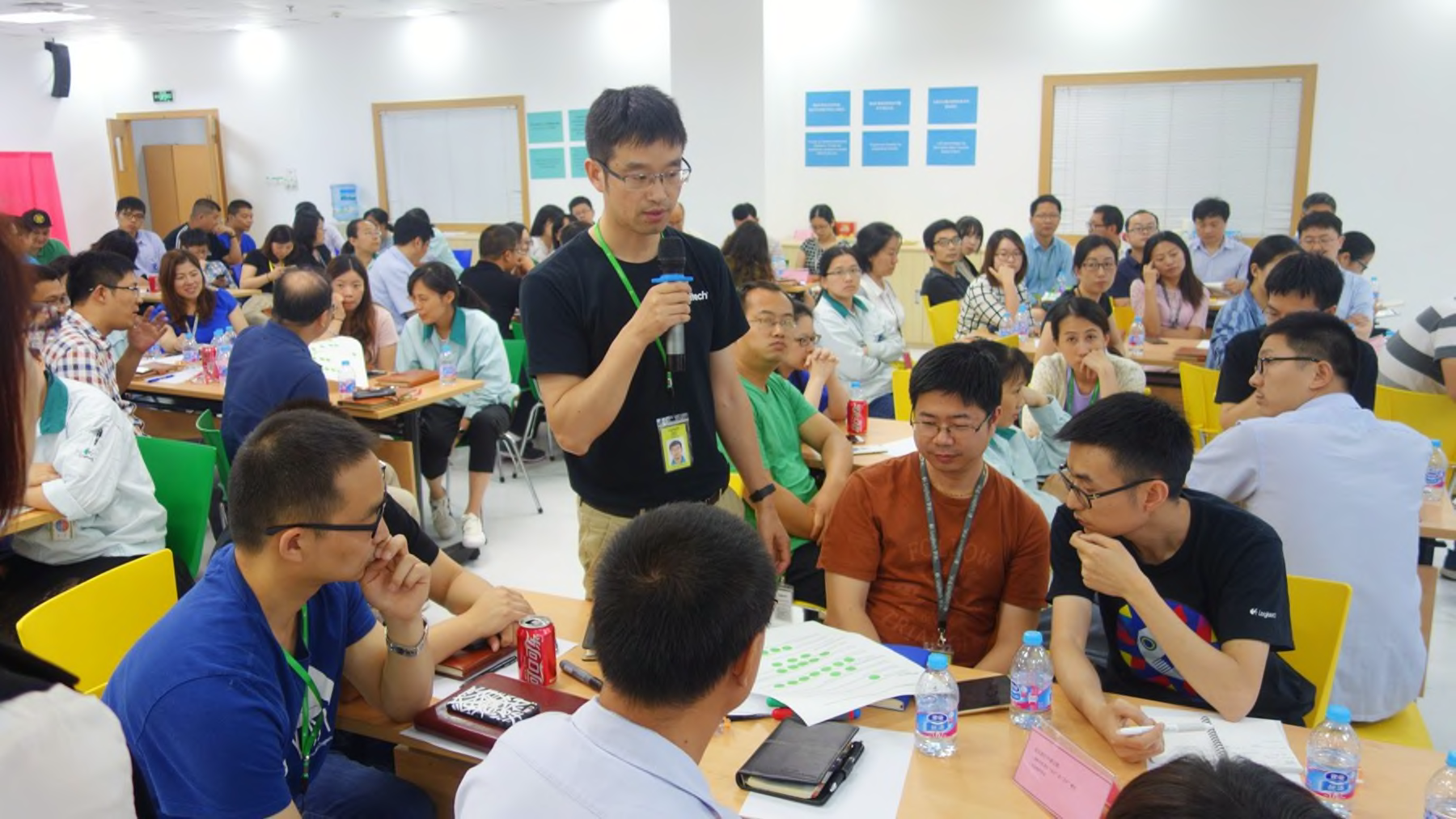 Global Inclusion Learning Series
Over 1,800 employees participated in global workshops that emphasized awareness of self, bias and privilege. We're continuing this learning series through a comprehensive program spanning the importance of DEIB, open minds, anti-racism, privilege & allyship, conscious inclusion and accountability.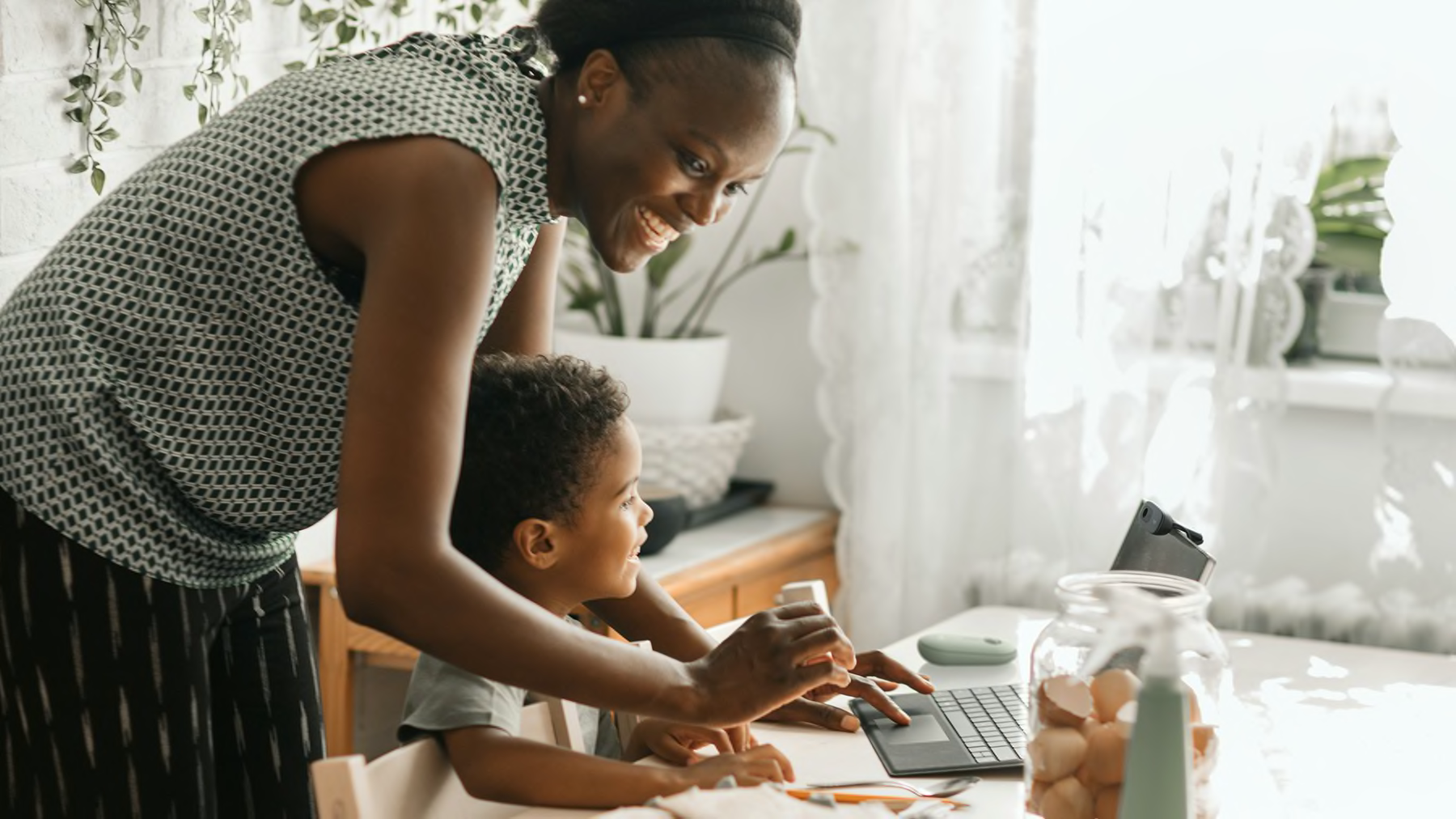 Global Parental Leave
Logitech offers a minimum of 18 weeks of fully paid time off for all parents, globally, who are welcoming a new child through birth, surrogacy or adoption. We believe that all employees should receive the support they need as new parents, regardless of gender or where they are in the world. We ensure equal pay for equal work and periodically benchmark our benefits packages with relevant peer companies and good practice.
Inclusive Talent Programs
Global Inclusion Learning Series
Global Parental Leave
Changing the Way We Do Business
Continuously improving Logitech processes and programs to better connect with customers, employees and partners by maximizing inclusion and minimizing bias.
Streamlabs #Creators4BIPOC
Adaptive Gaming Kit
Logitech Creator Network
Inspiring Future Leaders
LogiTalk Series
Supplier Diversity
Logitech at a Glance
Our global footprint extends across oceans and borders. With reach comes responsibility. We act on issues that really matter, look for innovative opportunities to make change, and strive to be an active player on a global front to help solve broader challenges.