Pangea temporary hotfixes here
Welcome to the Learning Zone
Meet the new Logitech Wired Headsets that are designed for learning and built for schools. Designed for all learners, but optimized for smaller heads, this award-winning design has been tested with ergonomists, and teachers and approved by our most important audience–kids! It's also been rigorously wipe-tested, and drop-tested to withstand the typical school day.  While most educational headsets are designed for adults, Zone Learn is specifically built to be comfortable enough to allow for deeper focus and increased comprehension.
DESIGNED FOR LEARNERS. BUILT FOR SCHOOLS.
Students finally have a headset that's made for them with audio designed for educational learning applications that teachers and kids love. With soft, comfortable ear pads, Zone Learn is designed for the deep, sustained learning that students need to excel in school. It's specifically designed for smaller head sizes to meet the needs of younger learners. And, it's also durable enough to hold up against the activities of a typical school day.
SUSTAINED COMFORT AND FIT
Zone Learn offers a comfortable fit and unique listening experience for uninterrupted and sustained learning for learners of all ages. It features a choice of padded leatherette ear pads (swappable on-ear, or over-ear pads); an ultra-soft comfort layer, even weight distribution, and micro-articulating ear cups that move in all directions to help students meet learning outcomes.
OPTIMAL SIZE FOR ANY LEARNER
The adjustable slider arms allow for an optimal fit, especially for smaller head sizes. The headset stays in an optimal position so students can focus on learning.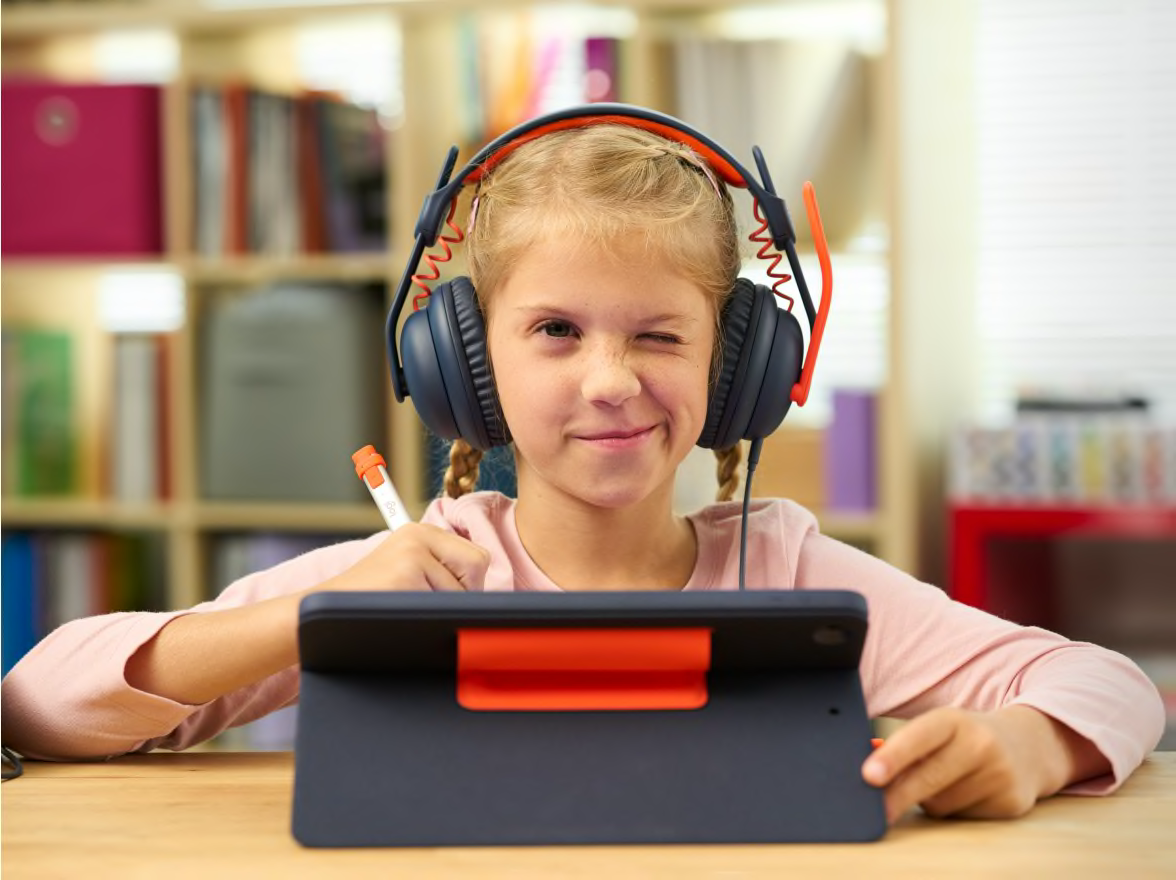 AUDIO TUNED FOR LEARNING
Zone Learn has audio drivers tuned for vocal clarity rather than music, so it's optimal for digital learner applications, such as reading, testing, ESL/ELL, and other language learning apps. The rigid boom mic is designed for better pickup and vocal clarity, with a gasket and noise-suppression filter.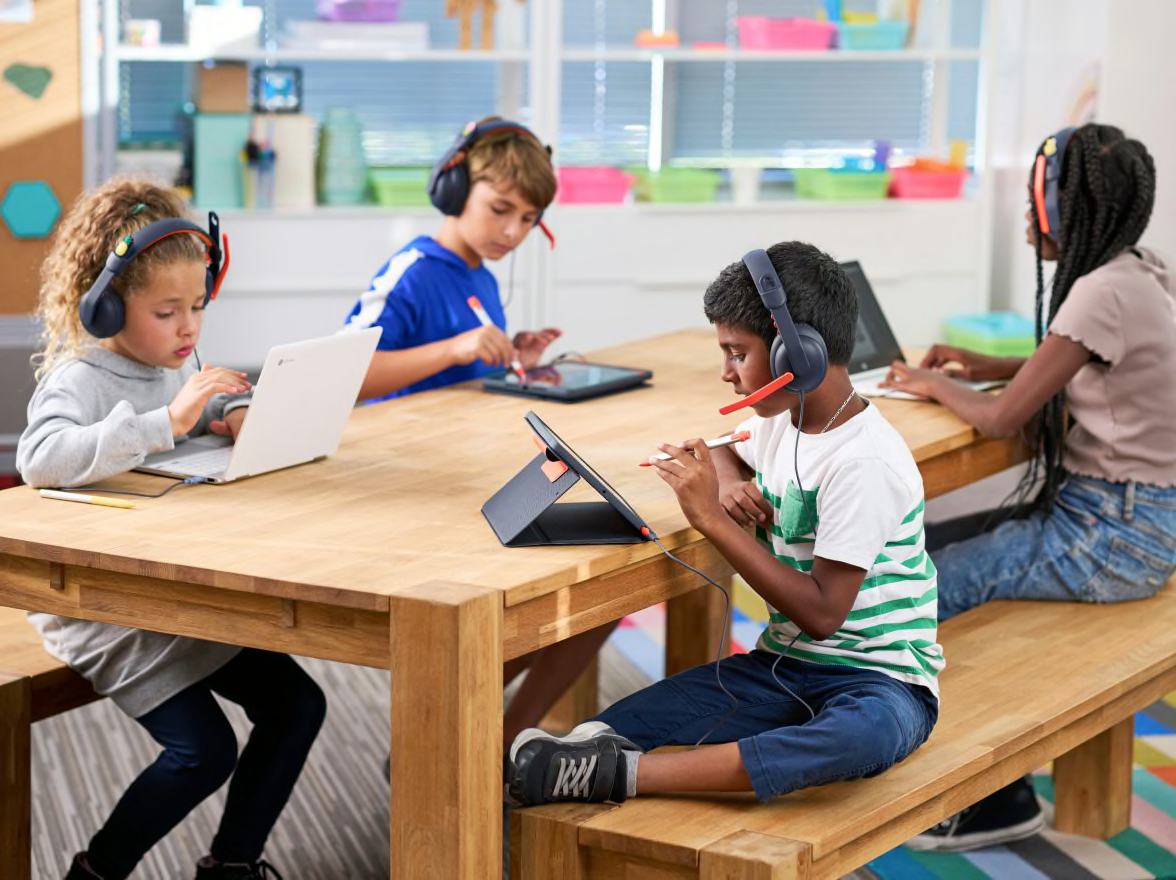 WITHSTANDS DAY-TO-DAY SCHOOL USE
Zone Learn is designed for durability as well as comfort, fit, and audio experience. It has a rigid boom mic and precise cable length for extended use in classrooms. We extensively tested the cables against all the usual classroom wear and tear so they can survive getting bent– and even chewed on. Zone Learn has also been tested for repeated use of cleaners, so it can be used and cleaned over and over again without wearing down. It's made to survive the rigors of a typical school day—regardless of where learning is taking place.
Military-grade and drop-tested up to 4 feet
Tested to withstand 3 years of daily cleaning
Learn more about Logitech Zone Learn
VERSATILE ORDERING OPTIONS FOR ANY LEARNING ENVIRONMENT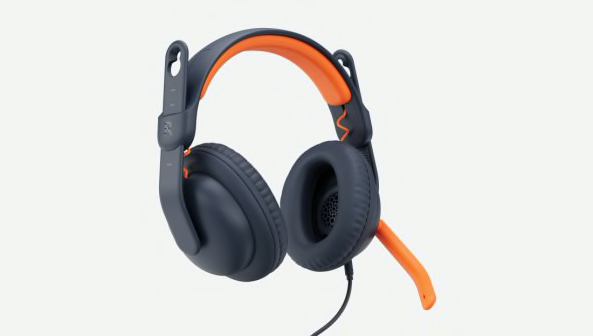 OVER-EAR HEADSET
The Zone Learn headset with an over-ear option offers more sound isolation.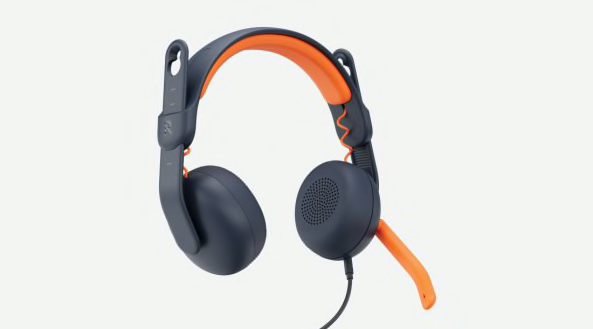 ON-EAR HEADSET
The Zone Learn headset with an on-ear option offers more environmental awareness.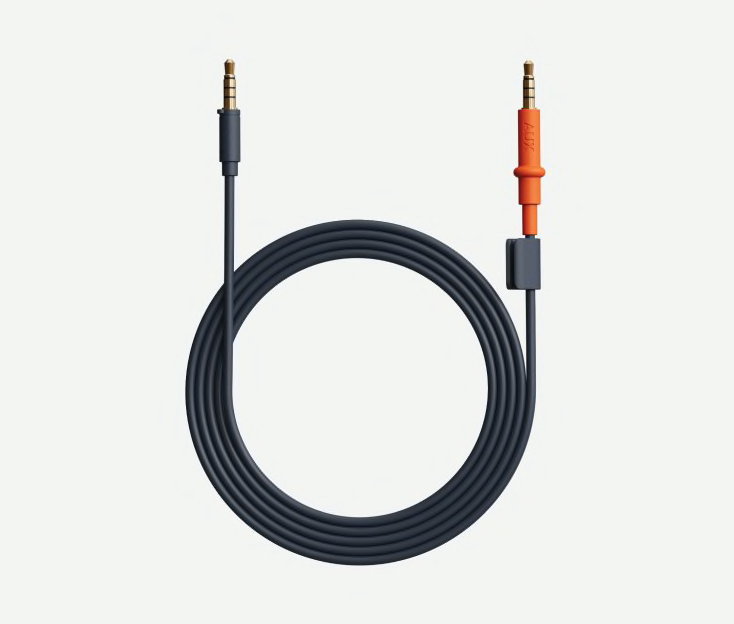 3.5 mm AUX CABLE
For use with 3.5 mm AUX devices. Also available to order as needed for quick repairs and/or to swap cables to use with other devices.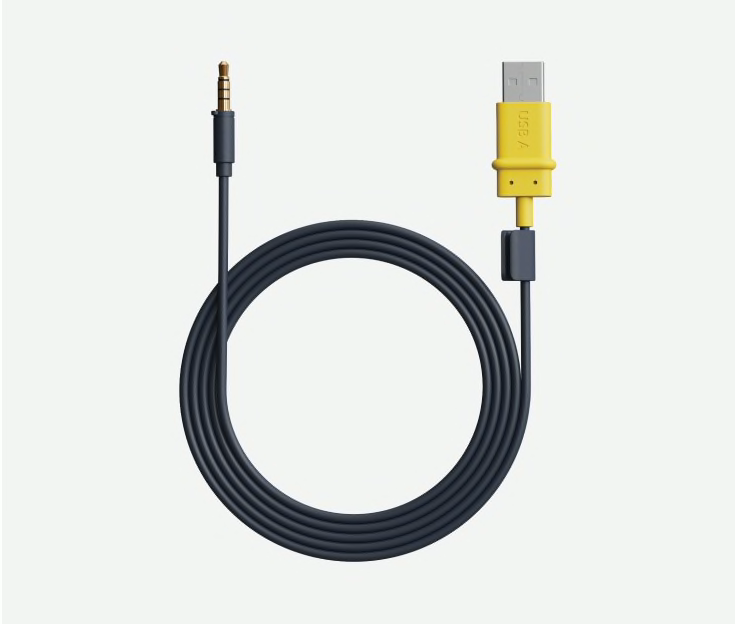 USB-A CABLE
For use with USB-A devices. Also available to order as needed for quick repairs and/or to swap cables to use with other devices.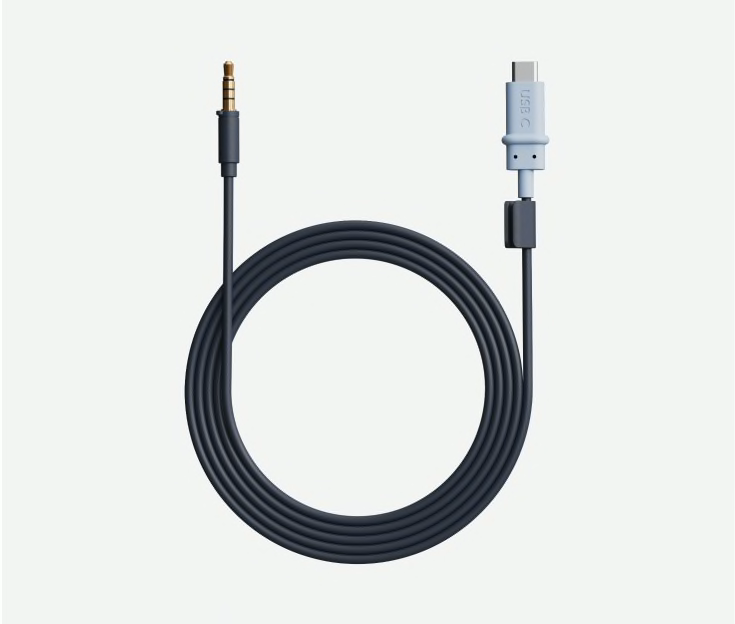 USB-C CABLE
For use with USB-C devices. Also available to order as needed for quick repairs and/or to swap cables to use with other devices.
WORKS WITH POPULAR LEARNING APPS
Zone Learn works with the hundreds of learning apps students use in schools every day. From math to ELL/ESL language learning to fine arts, this is one headset learners can use from class to class, subject to subject.
KAMI
Kami is an all-in-one learning platform designed to support every learner with tools and features such as Read-Aloud, Voice Typing, and Video Comments.
EPIC
Epic is a leading digital reading platform—built on a collection of 40,000+ popular, high-quality books from 250+ of the world's best publishers—that safely fuels curiosity and reading confidence for kids 12 and under.
DUOLINGO ABC
Duolingo ABC is a free app designed to help kids ages 3-8 learn to read! Developed by learning scientists, Duolingo ABC has over 700 fun bite-sized lessons that teach the alphabet, phonics, sight words, reading comprehension, and more.
LOGITECH ZONE LEARN
Wired Headsets for Learners. Contact sales for more information today.
Works with devices that feature a 3.5mm AUX, USB-A and USB-C and most operating systems and conference platforms.


Apple devices with a Lightning connector only will require a certified 3.5mm AUX to Lightning connector adapter.


On-ear headset (no cables)

Height: 156 mm
Width: 190 mm
Length: 67 mm

Over-ear headset (no cables)

Height: 165 mm
Width: 190 mm
Length: 82 mm

Weight

On-ear headset weight (no cables): 154.5 g
Over-ear headset weight (no cables): 192 g
3.5 mm AUX cable weight: 17.5 g
USB-C cable weight: 19.5 g
USB-A cable weight: 22 g

Comfort & Fit

Padded PU leatherette earpads and headband comfort layer Micro-articulating ear cups and adjustable slider arms Even weight distribution and balanced clamping force

Listening Experience

32mm driver prioritizing speech intelligibility and learning applications EN 50332 Compliant Over-ear variant maximizes noise isolation for focused experienceOn-ear variant balances noise isolation with external awareness

Speaking Experience

Rigid, stowable boom mic with 120º rotationOmni-directional pickup with gasket & noise suppressing filter

Protection & Durability

MIL-STD-810G drop certified up to 4 ft (1.2 m)Reinforced subassemblies

Ease of Use & Management

4.3' cable length with easy-assist plug-in and cable clip for storage and swappable & upgradable ear pads and cables with a hidden twist and lock design

Sustainability & Regulatory

Made from a minimum of 22% recycled post-consumer materials; 100% PVC-free, VOC- free, and paint-free.

Reusable education packaging designed for fast unboxing and quick scanning of products without the need to remove each item Scannable serial number and support link on product

3-year warranty on the headset and 3-months on accessories

USB-C OVER EAR :

981-001383

USB-A ON EAR :

981-001362

3.5mm OVER EAR :

981-001389

3.5mm ON EAR :

981-001372

USB-A OVER EAR :

981-001378

USB-C ON EAR :

981-001367
THANK YOU FOR CONTACTING US
A product expert will reach out to you shortly.
Recommended products for you