Article: How 5G Networks Improves Telehealth and Patient Outcomes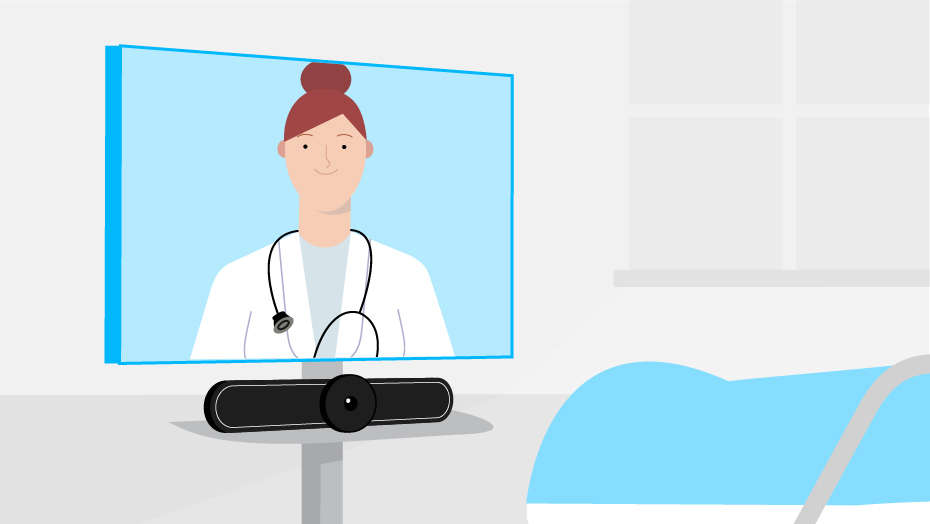 At first glance, it may not seem obvious how 5G telecom networks will improve emergency medical care and save lives. This next-generation of cellular connectivity promises greater speeds and lower latency, which will enable rapid, high-quality video connections. That's great for streaming videos, gaming, downloading apps, and so on. But what does it have to do with cardiac arrest, 911 medical emergencies, and other extreme health conditions?
A lot, actually.
Consider these statistics: Cardiovascular disease in Europe now accounts for 3.9 million deaths per year. In the United States, one in every four deaths is cardiac-related, and more than 700,000 Americans suffer heart attacks each year. These events are among the most common reasons for ambulance calls and emergency room visits.
Here's why 5G matters in these situations. With faster connections enabling high-speed, high-quality video, healthcare workers can assess patients in a medical emergency before they arrive on the scene. They can direct other people at the scene to begin proper treatment. Once there, healthcare workers can connect via video conferencing to a hospital, clinic, or medical specialist to get highly detailed treatment onsite and while transporting the patient. 
Specialists at the other end of a video connection can review stroke victims or heart attack patients as they're being transported and help guide triage and direct ambulances to the right hospital for the fastest emergency treatment. Outcomes that weren't possible before may become possible through the power of the emerging technology of 5G in conjunction with telemedicine. 
So called "5G telehealth" isn't widespread, mostly because the use of 5G itself isn't universal yet. But early results are encouraging. As 5G video options expand and more healthcare features are made available, the acute patients who need these services the most will gain access. And there's no question lives will be saved.
What Is 5G and How Does It Improve Telehealth?
Every major U.S. carrier has been heavily focused on fifth-generation cellular wireless for the past few years. Each one has its own approach to implementation, but they have agreed to some common standards. Essentially, a 5G network offers:
Faster speeds: According to the specification sheet for 5G, speeds of at least 20 Gbps downlink and 10 Gbps uplink per mobile base station are expected. Those speeds are split among all users in a particular station at any given time. As a result, individual use speeds are expected to be closer to two Gbps, which is still remarkably fast.

Lower latency: Rapid response was a critical component of 4G, and it was needed to support apps like Uber and Snapchat. However, there was still a bit of lag between the sending and receipt of a message. Latency for 5G is close to zero – there is almost no time between the sending of the message and the pinging of the cell tower. 

Greater capacity: This is a very important part of 5G: the ability to support billions of devices, like sensors, wearables, and all the other increasingly popular smart devices that require connectivity. 5G specs support one million connected devices for every 0.38 square miles.
These capabilities are vital for telehealth, especially for emergency telemedicine. 5G networks not only allow doctors to treat patients remotely, but to do it from virtually anywhere, with no delays or pauses. Higher clarity and better visual detail in video calls allow for more accurate remote assessment and targeted early treatment, even when the patient is on the move in an ambulance. 
Saving Lives in a Pre-Hospital Setting with 5G Telehealth 
One study of acute stroke and heart attack cases found that one-third of all ambulance trips to the hospital exceeded the maximum recommended 15-minute transport time. A longer transport time increases mortality rates and the likelihood of permanent injuries. 
5G telehealth has the potential to significantly improve emergency care by helping first responders provide more efficient lifesaving measures under the guidance of expert surgeons and diagnosticians – before they get to the hospital.
Visionable, a UK startup, is one such business providing these services. The healthcare-focused video collaboration company is running trials of in-ambulance video streaming capabilities powered by 5G. Working with ambulance services in East London, Visionable helps first responders provide better, more comprehensive care for acute stroke patients. To date, Visionable's services along with its ambulance service partnership have saved over 3,200 lives.
Telehealth services like these can also reduce hospital room congestion by ensuring only acute cases in need of emergency services are seen. This is a method being tested in Australia by the Northern Sydney Local Health District's Aged Care Rapid Response Team. 
Staff at four different residential care facilities are outfitted with iPads that can be used to triage patients prior to transporting them to the hospital. A team of medical specialists, including a geriatrician and clinical nurse consultants, among others, quickly assess the patient. They then either advise transport or create a treatment plan. Overall, residents who were evaluated via a video feed avoided going to the hospital about 83 percent of the time. 
These are just two examples of the power of 5G to make telehealth easier and more mobile. The ability to rapidly assess and triage patients will improve outcomes and let those who don't need immediate care avoid a trip to the hospital. 
Progress in 5G Telehealth
5G telehealth is certain to become an industry disruptor as more powerful cellular networks and enhanced video technology become the norm. And real progress is happening on both fronts. Telecom companies have been increasing access to 5G networks around the world, which is helping make telemedicine a realistic option for more people, including those in remote or rural areas.
And the deployment of video conferencing equipment, a barrier to broad adoption, is less of a hurdle today as technology both improves and becomes more affordable. Logitech for instance offers 4k webcams that provide crystal-clear audio and video for less than the price of a doctor's visit. The quality makes it possible for medical personnel to diagnose certain conditions remotely, have conversations with patients that feel like in-person visits, and safely prescribe an appropriate medication or remedy.
Logitech solutions for healthcare extend access to care in other ways as well, including video technology for:
Inpatient monitoring

Mobile carts and telemedicine kits

Staff training and continuing education for medical professionals

Video conferencing rooms for administrative staff
With new, high-quality and affordable video conferencing technology and broader access to 5G networks, it seems we may be on the cusp of widespread use of telemedicine. Access to 5G telehealth will quite literally mean a new lease on life for many patients.
You May Also Be Interested In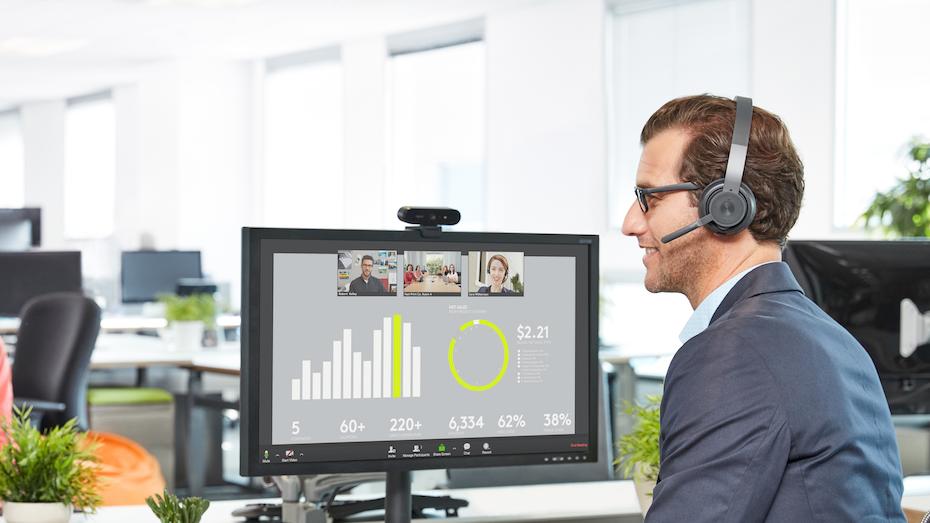 ARTICLE: HOW IT CAN PLAN FOR THE RETURN OF OFFICE WORKERS
Learn how IT teams can prepare for the transition as employees return to the office. In a changing work environment, here are some proactive steps you can take.
ARTICLE: THE NEXT NORMAL WHAT THE WORLD COULD LOOK LIKE IN 2021 AND BEYOND
The history of the traditional office environment might help predict the next normal for the workplace and beyond.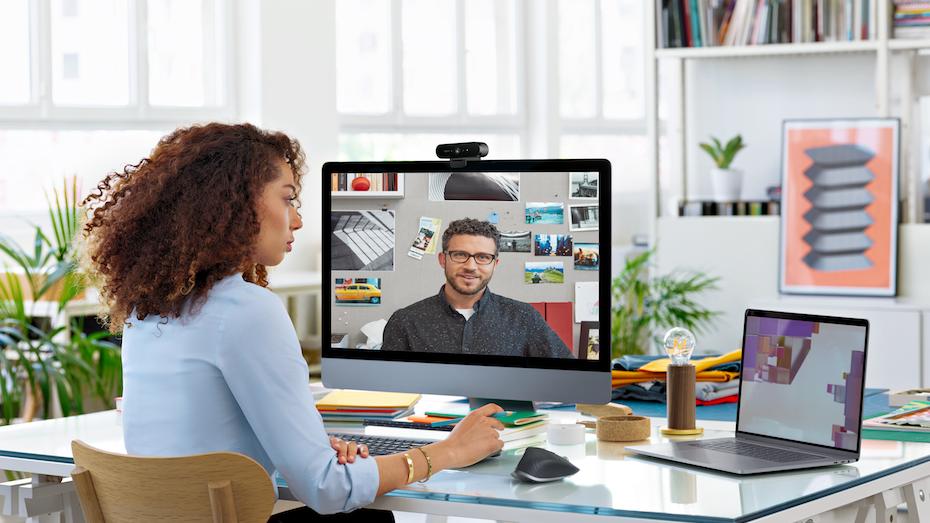 Article: VIDEO CONFERENCING IS HERE TO STAY. ARE YOU READY?
Video adoption for remote meetings is growing at a remarkable pace. Is IT ready to meet the demand? Follow these best practices to ensure you're prepared.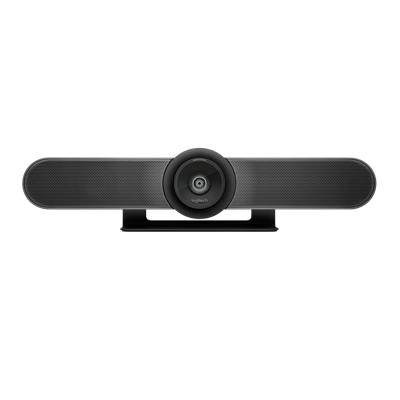 MeetUp
All-in-one conferencecam for small conference rooms and huddle rooms.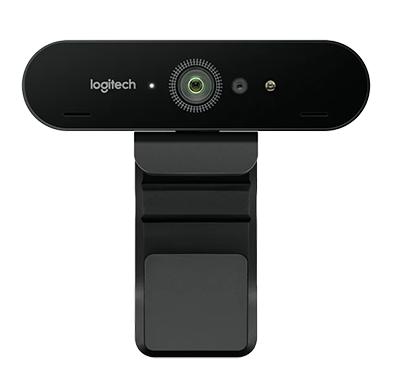 Brio
4K webcam with HDR and Windows Hello support
VIDEO CONFERENCING FOR EVERY SPACE.
Find out more about how Logitech video conferencing products
perform in a business environment.