Pangea temporary hotfixes here
ARTICLE
The Impacts of Video on Patient and Clinician Experiences
Research Shows that Telehealth Can't Compromise on Video Quality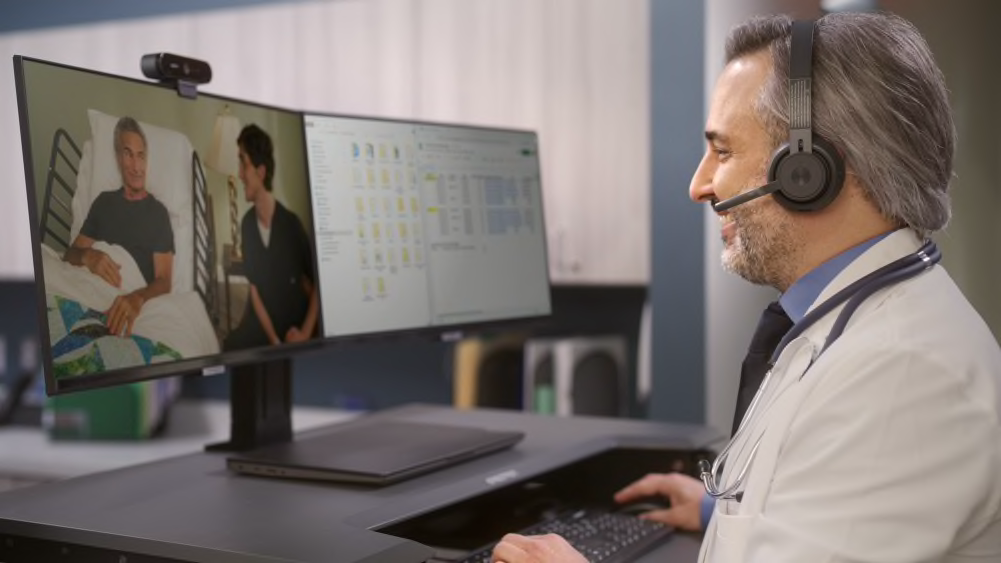 Globally, healthcare is at a crossroads, with the collision of widespread chronic illness and the pandemic highlighting the urgent need to unify patient engagement, population health management, and public health initiatives like never before. The pandemic also brought telehealth to the forefront as a primary tool in achieving this goal, with video-based telehealth usage surging over the last two years.
At the same time, elevating the patient experience is more important than ever, as the consumerization of healthcare has issued new demands and expectations from patients on healthcare systems around the world. Ultimately, providers are seeking to improve this  experience while also improving clinician experiences and efficiency, and producing positive care outcomes.
This is a complex puzzle, yet telehealth again shows promise in having manifold benefits, allowing patients and their care teams to connect with their providers from anywhere, any time. Additionally, it can free up providers and reduce clinician burnout - an increasingly alarming issue across the industry today.
Virtual Care Has Arrived, but Technically, the Experience is Incomplete
While it is clear that virtual care is here to stay in order to address multiple challenges at once and likely transform care delivery itself, the telehealth experience remains incomplete in critical areas. Specifically, video quality remains a technical challenge that is preventing telehealth from realizing its full potential and moving the needle on remote care delivery.
The Global Virtual Care Experience research study from Escalent, in partnership with Logitech, found that 82% of providers have had serious issues with the video quality they are providing to patients. Respondents to the study (which included patients and providers around the world) said that for a positive telehealth experience, the video quality delivered by the healthcare provider (HCP) is a priority. More than nine out of 10 (97% of patients, 98% of providers) indicated it was at least somewhat important to the overarching telehealth experience. Furthermore, 
51% of providers were dissatisfied with their camera's video zoom capabilities
34% were not satisfied with their video resolution
34% were dissatisfied with the ability to connect easily
93% reported video quality as being a critical contributor to the patient experience, and poor video quality as reducing the likelihood of the patient attending future telehealth visits (92%). More than two-thirds (68%) of global HCPs worry that poor video quality could lead to their patients choosing another HCP altogether.
But why is video so impactful?
Maintaining Human Connection in Virtual Care
For telehealth to "go the last mile" in care delivery, it is essential for providers to prioritize video quality to establish a sense of immersion and human connection in the virtual care experience, whether a provider is onsite or working remotely.
When onsite, the patient may be remote, but providers still need to strive to deliver the same quality of connection as if in-person. The study showed that while 86% of providers believe that telehealth allows patients to receive care they otherwise might not have been able to, only 46% believe that video-based telehealth is more efficient than in-person visits. 
While some of this is surely due to the growing pains of figuring out where telehealth fits into the care continuum and right-fitting the care types delivered, it is fair to correlate at least part of the concern to technology limitations. With 82% of providers reporting issues with video quality and 77% of providers indicating they believe their video quality is critical to appearing professional to patients, it is clear they are frustrated with the technical impacts on the telehealth experience. They are realizing the importance of video in establishing trust, and ultimately, adherence to treatment plans and positive outcomes.
Another example where video-quality comes into focus is a provider conducting virtual rounds from their home office, where crystal-clear video and the ability to pan, tilt, and zoom freely without a loss in visual fidelity are key to effective use of video within a patient room. From teledermatology to teleophthalmology, and beyond, cutting-edge visuals are not a luxury, but a necessity.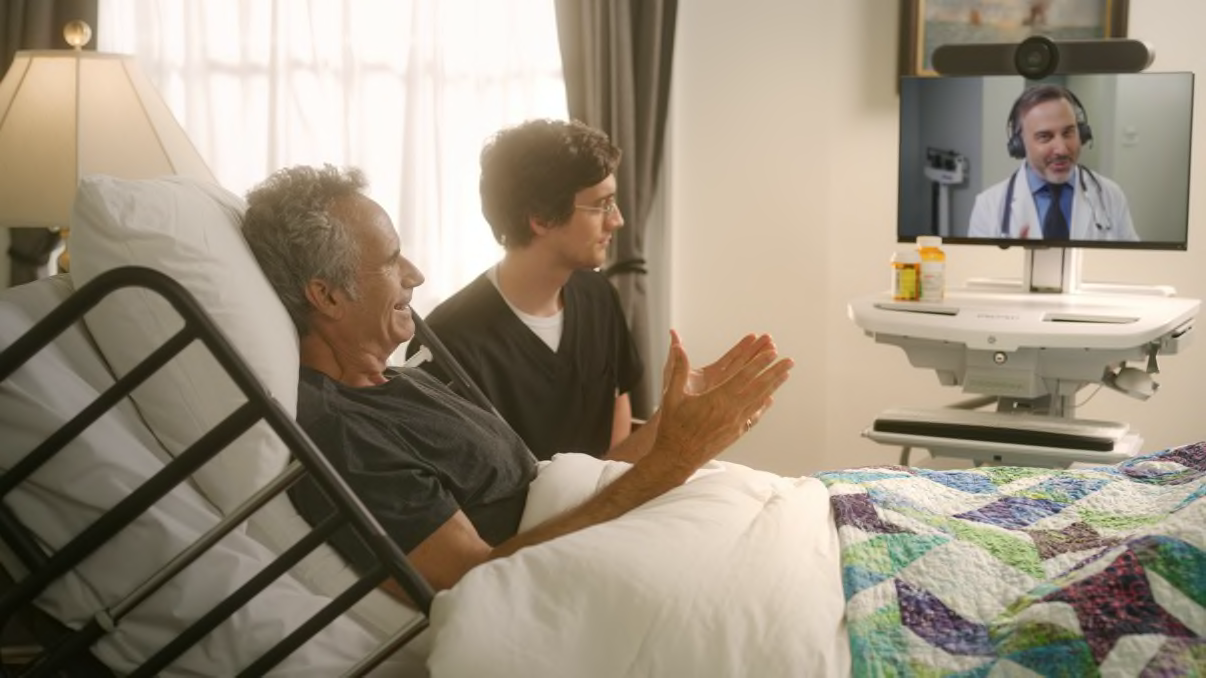 While patients will inevitably use a variety of technologies to participate in a virtual visit, providers can take control of their side of the equation and facilitate a positive experience for their patients by leveraging technologies available today:
Whether from an onsite office space or at home, the simple, yet powerful Logitech BRIO Webcam coupled with Logi Tune software allows providers to best present themselves and create that true-to-life connection with their patients.
Patient rooms, exam rooms, and mobile carts can be outfitted with the all-in-one Logitech MeetUp Conference Cameras, making any space telehealth-ready. With a MeetUp, clinicians can interact with their patients from anywhere, with the confidence that they will be supported by 4K Ultra HD, 5X HD zoom, a full-range speaker system, a beamforming microphone array, and a motorized pan/tilt lens - all built into one sleek device.
Observe, monitor, and examine patients from afar with the utmost clarity using the industrial-designed Logitech Rally Camera, an unmatched device in its category with mechanical pan, tilt, and zoom, razor-sharp 15X HD zoom, expansive 90° diagonal field of view, a powerful 4K sensor, and Logitech RightLight™ technology.
While telehealth is going mainstream, it has not yet had the large-scale transformative effect that can solve for the strain that the overburdened global healthcare system currently faces. In increasingly complex and unpredictable times, the time is now for healthcare providers to optimize their use of technologies that improve the virtual care experience, empowering their patients and providers to reach the potential of this ever-evolving care modality.
Learn more about insights from the new Global Virtual Care Experience study by listening into American Telemedicine Association's The Source Podcast: A Global Review of Sentiments on Video-Enabled Virtual Care.
YOU MAY ALSO BE INTERESTED IN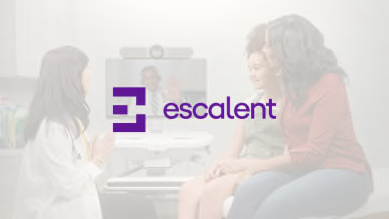 Escalent Research Report: Global Virtual Care Experience Insights
Escalent, in partnership with Logitech, delivers a comprehensive global healthcare study on patient and provider sentiment towards video-based telehealth.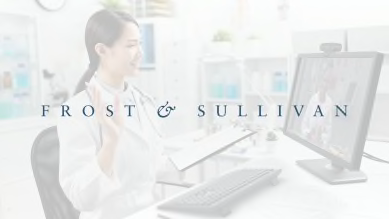 Ebook: How to Maintain Sustainable Growth in Virtual Care
Check out this Frost & Sullivan Ebook to learn how the improved quality of telehealth technology will enable digital health infrastructure to align with consumer demand.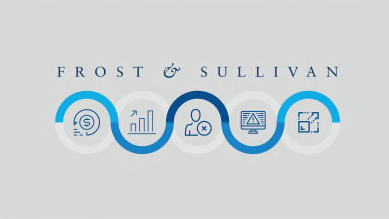 WHITEPAPER: APPLYING THE LESSONS OF COVID-19 TO TELEHEALTH
The Covid-19 pandemic provided important lessons about telehealth & video collaboration. Read this analysis from Frost & Sullivan for technology recommendations.
VIDEO CONFERENCING FOR EVERY SPACE
Find out more about how Logitech video conferencing products perform in a business environment.