Pangea temporary hotfixes here
BLOG
The Best Chromebook Tools for Educators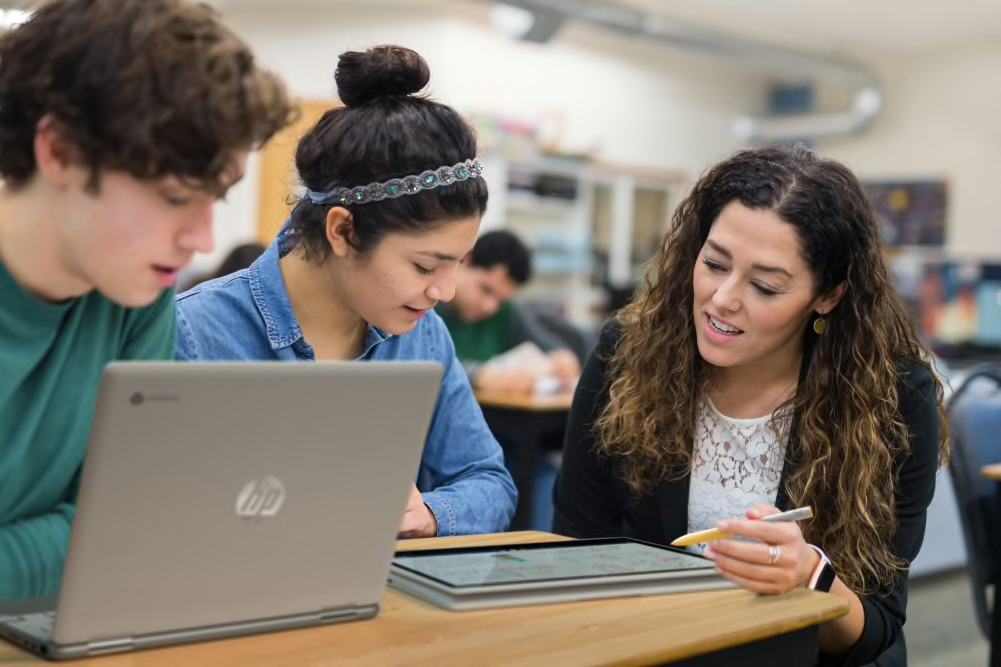 Chromebooks are now the 1:1 device found in many classrooms. In fact, 50 million students and educators use Chromebooks globally. These simple, cost-effective devices allow educators to teach in more inclusive and engaging ways. They can deliver measurable and positive outcomes, using solutions designed for student-centered learning.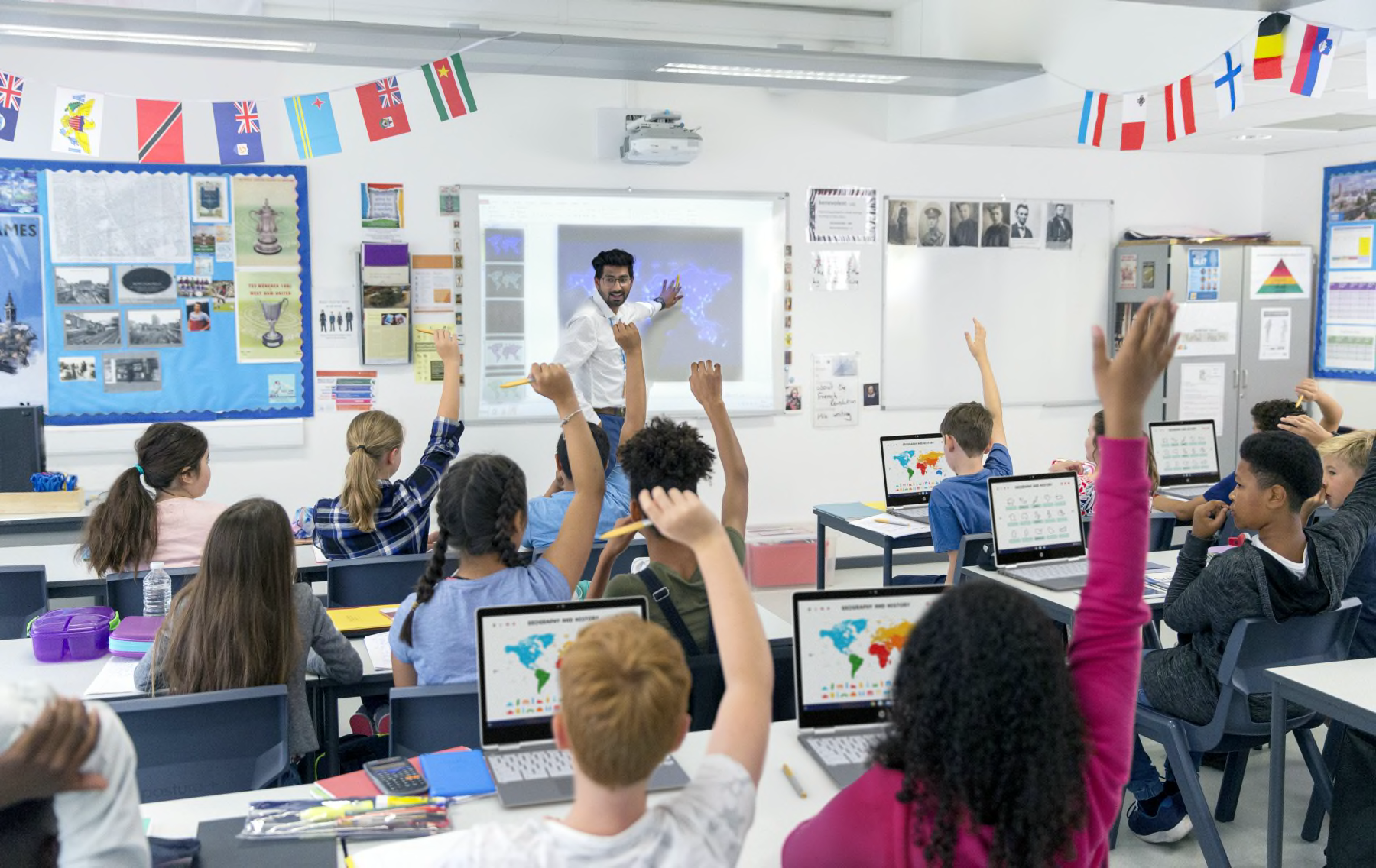 Teachers can enhance these benefits even further by adding WWCB (Works with Chromebook) solutions from Logitech to their toolkit. They gain major ergonomic and productivity benefits and can stay comfortable for long stretches of time.
Certified to meet all Chromebooks compatibility standards, WWCB tools help teachers enhance the classroom experience and bring greater creativity, precision, focus, and stamina to their students. Logitech's WWCB tools are especially valuable for ensuring that students can hear and be heard, see and be seen, and interact with others.
Here are some innovative ways teachers can use our WWCB tools to enhance the power of Chromebooks.
Help students see and be seen
Students have to see what their teacher is sharing in order to participate in learning — that much is obvious. They also need to be able to experience non-verbal cues that make participation easier. Research suggests when instructors appear in videos and students can clearly see body language cues and eye contact, there is better student engagement, which leads to deeper understanding and better test results.Stull, A. T., Fiorella, L., & Mayer, R. E. (2020). The case for embodied instruction: The instructor as a source of attentional and social cues in video lectures. Journal of Educational Psychology. Advance online publication. Tools that help teachers see and be seen when using a Chromebook enable educators to share and show their work across different learning settings.
Brio 505
A Brio 505 webcam can give everyone in class a front row seat to what their teacher is sharing. And since it is certified Works With Chromebook, there's no tricky setup required. The Brio 505 will work the moment you plug it in! Educators can create pre-recorded content to complement their main class materials with this webcam. They can also provide additional content to students who may have missed a class. Not only are teachers clearly visible, their notes and demonstrations are as well, thanks to the unique Show Mode feature that enables the camera to be tilted toward the desk. When paired with a headset, the Brio 505 makes for an even more impactful lesson planning and teaching experience.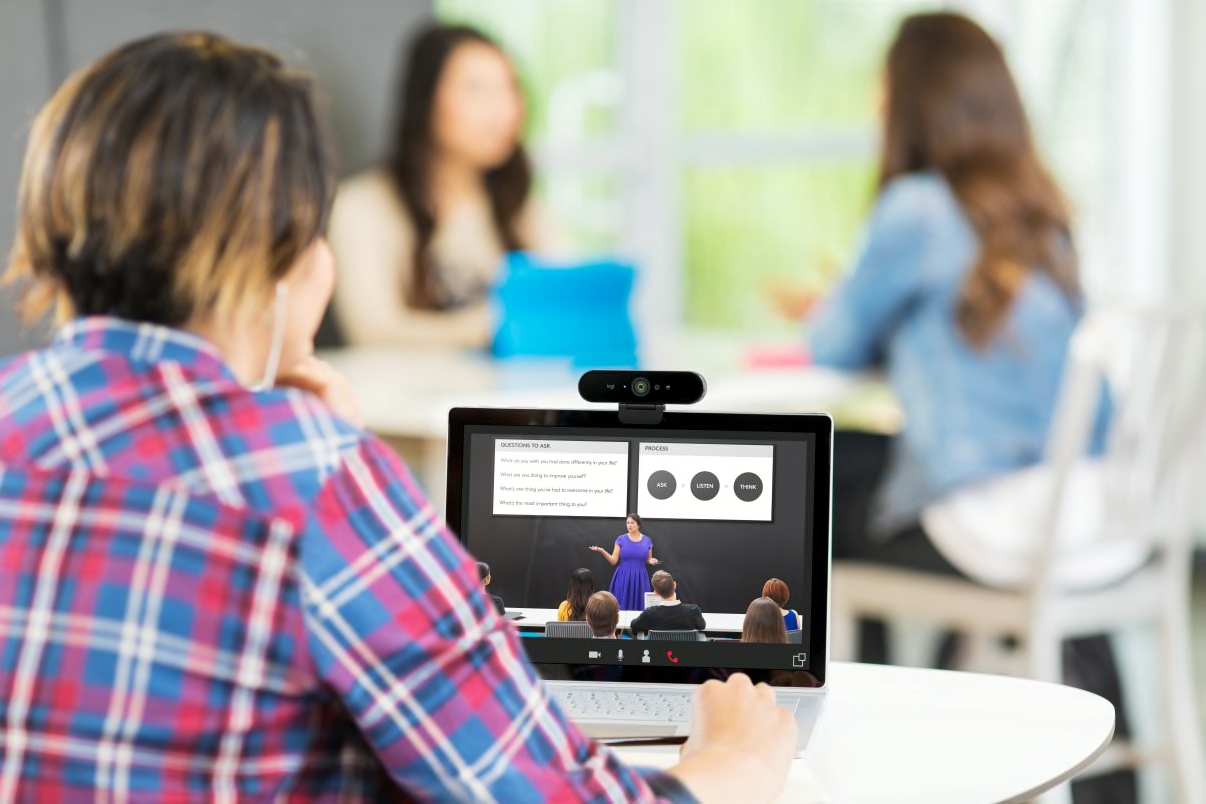 Come through loud and clear
Sound-field studies show that amplifying an educator's voice results in exceptional improvement in reading and language test scores for all students at all elementary levels.MARRS Project, 2005b. Mainstream Amplification Resource Room Study. Studies also show that students need sound to be 300% louder than background noise, otherwise learning loss can occur.Moore, R.E., Ph.D. (n.d.). A Comparison of Acceptable Noise Levels in Children and Adults [PPT]. Movile: University of South Alabama.
Zone Vibe 100
Pairing a Zone Vibe 100 headset with a Chromebook is perfect for educators because it will eliminate distractions in any environment. This certified WWCB tool enables teachers to communicate clearly with students, with crisp audio and a comfortable, micro-adjustable fit that is perfect for educational applications. Another Zone tool, the Zone Learn wired headset, provides similar benefits for students, with a noise canceling mic that helps students hear and be heard to maximize their learning experience.
Snowball Ice and Z207 Speakers
Educators can position the Snowball Ice microphone and Z207 speakers for clear audio around the classroom, enabling every voice to be amplified and clearly heard. The Snowball Ice mic also helps teachers to avoid overusing their voice. Many educators are already straining their voices in the classroom and 75% report their voice is hoarse and strained from teaching.Logitech and Education Week Survey (August 2022).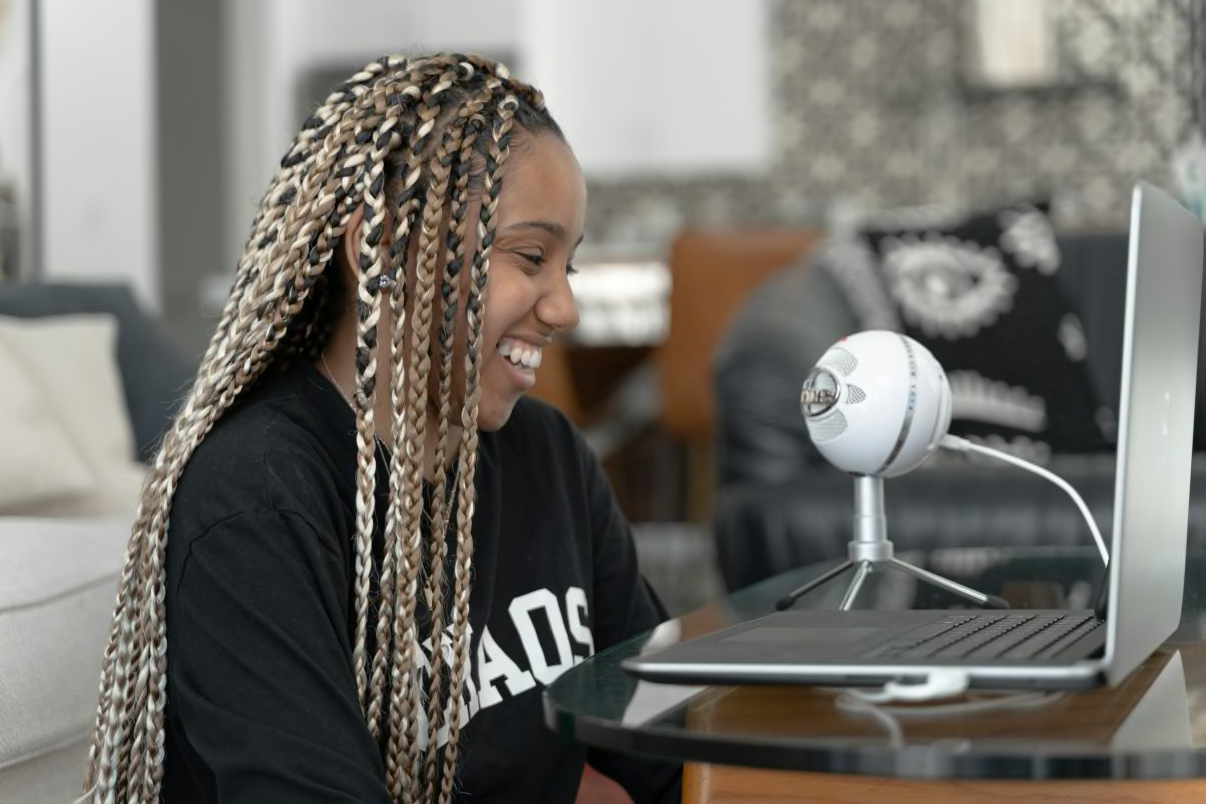 Time to connect
The right WWCB solutions remove roadblocks. They allow teachers to interact freely with students, and nourish the educational experience. These tools also allow teachers to save time, which is always a huge benefit. For example,the right stylus or mouse can provide teachers more time to collaborate with their students, giving real-time feedback.
M650 Mouse
With this sleek, ergonomic mouse, teachers can increase their speed by 30% and precision by 50% vs using a trackpad.Logitech Ergonomic Lab Study (October 2019). And that extra time allows them to focus on their students and their teaching, not their tools.
Logitech Pen
With Logitech Pen, educators are free to give real-time feedback by making notes directly on students' Chromebooks without the need for pairing. This fosters increased collaboration in the classroom and further personalizes the student learning experience.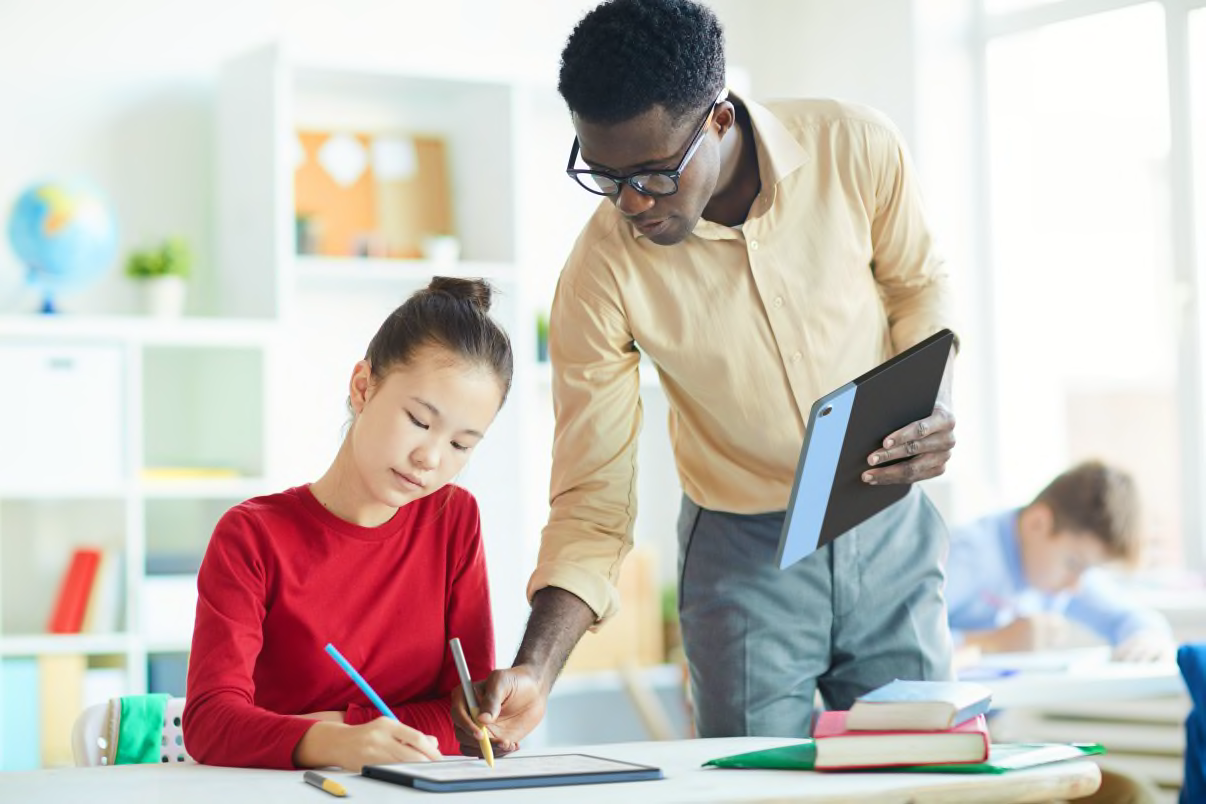 Educators can gain time, boost productivity, and bring their teaching to life with certified Works With Chromebook tools that are guaranteed to connect seamlessly — no pairing required!
THANK YOU FOR CONTACTING US
A product expert will reach out to you shortly.