Pangea temporary hotfixes here
Double the Magic: How Adding a Stylus Multiplies the Power of Today's Top Learning Apps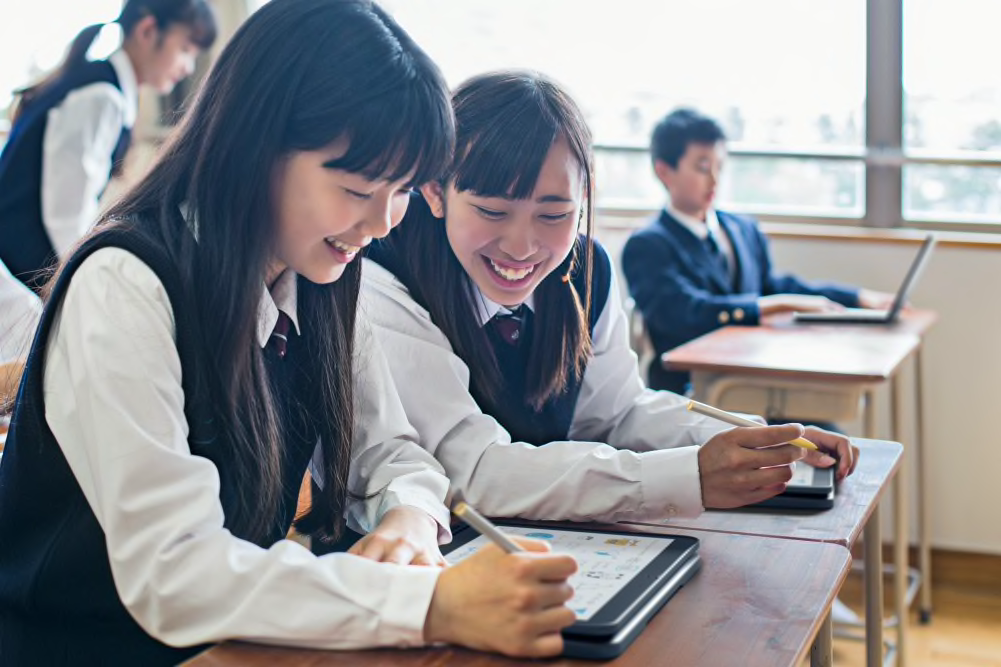 With a great learning app, educators can provide interactive learning experiences. With a well-designed stylus like Logitech Crayon for iPad or Logitech Pen for USI-enabled Chromebooks, educators can personalize the learning experience and encourage active learning by allowing students to write, draw, collaborate, take notes, sketch and annotate.
Teachers can also seamlessly interact with many apps on a student's Chromebook or iPad just like with pen and paper. This collaboration supports student engagement and learning, builds student confidence, and strengthens the student-teacher relationship.
Let's take a look at how educators can use Crayon and Pen with six leading classroom apps to unlock personalized learning and facilitate natural collaboration for students with peers and teachers.
For Teachers and Students
Kami
Kami is a leading classroom engagement and annotation app that allows teachers to enhance their existing resources with 40+ tools and features, and encourages students to stay engaged with accessible annotation tools. Across grades and subjects, workflow can be simplified, teachers can access the tools they need, and student learning can be personalized.
Take It to the Next Level with a Stylus
Opens more options for students to express themselves accurately, with a variety of learning paths that extend beyond textboxes and trackpad drawing
Helps students maintain crucial handwriting skills and continue to develop fine motor skills
Enables teachers to easily provide students feedback and encouragement to drive engagement
Magma Math
Magma Math is a K-12 math platform that allows students to show their work and enables teachers to work formatively. The app allows educators to watch the full process of assignments via screen recordings, see their students' work through problems, understand their thought processes, and pinpoint where they need more support. This holistic insight opens the door for collaborative problem-solving, and presents opportunities for students to learn from each other.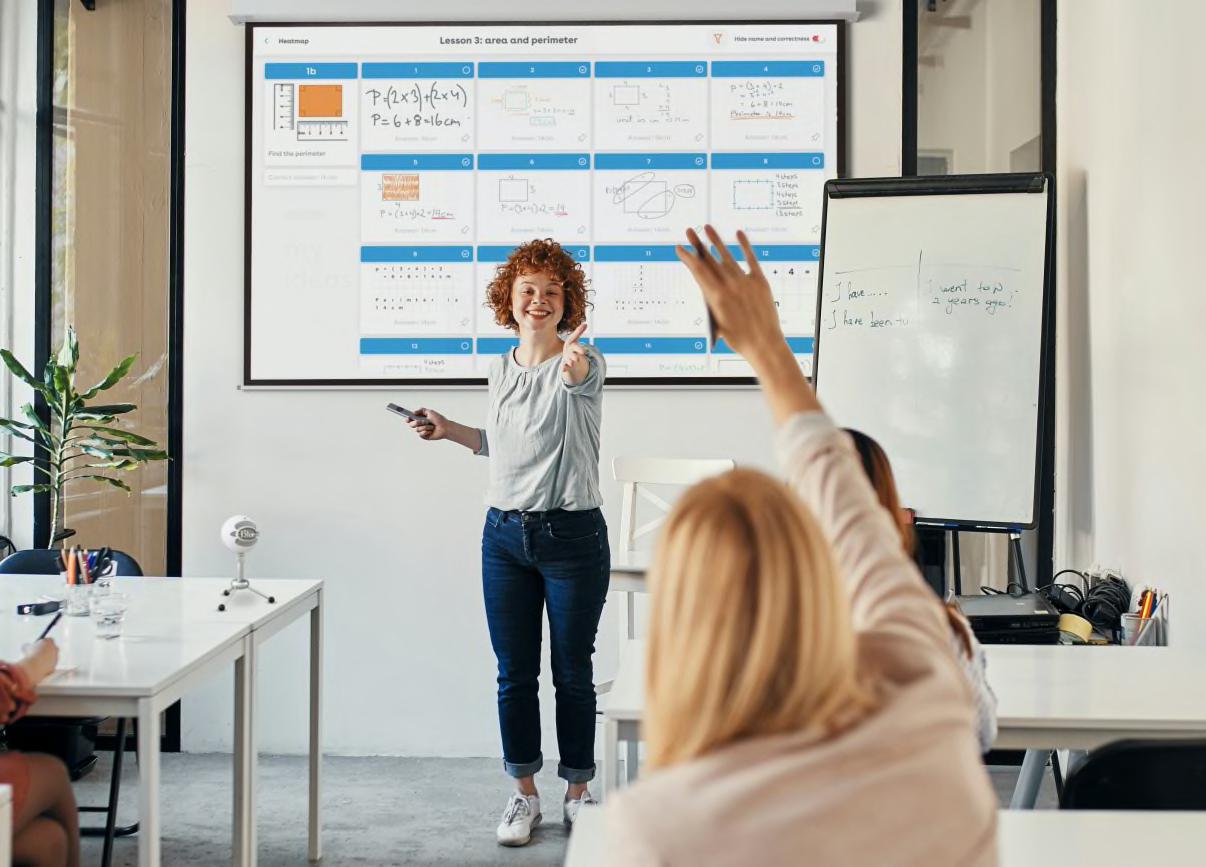 Take It to the Next Level with a Stylus
Allows students to develop handwriting skills for expressing numbers, equations, and formulas
Helps students show their work clearly and in turn, gives educators more accurate insight to student thought processes and understanding
Opens the door for seamless collaborative problem-solving across devices
Showbie
Showbie is a hybrid learning platform that allows educators to quickly and easily personalize feedback and assessment to students and empowers students to share their ideas in a way that works best for them.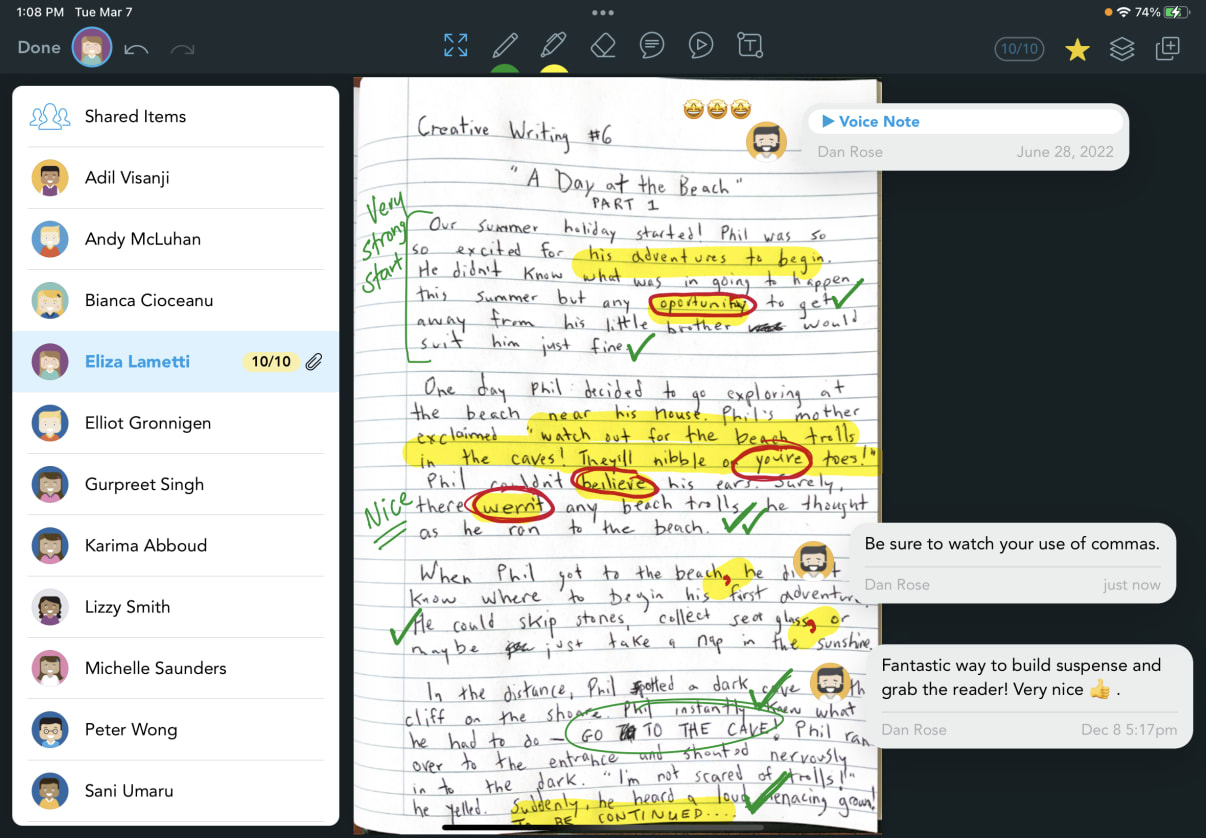 Take It to the Next Level with a Stylus
Offers students the flexibility to creatively demonstrate ideas by drawing, writing in digital ink, or marking up worksheets with illustrations
Enables teachers to share precise feedback on student work by highlighting specific passages, circling or underlining work, or drawing
Easily demonstrate core concepts for young learners, like letter and number formation
Gives teachers and students the flexibility to annotate virtually anything shared in Showbie with detailed digital ink
Kaligo
Kaligo is an application designed to teach students how to write and spell at their own pace, using a tablet and stylus in the classroom or at home. With Kaligo, teachers reduce their workload with AI powered teaching tools, whilst students complete lessons receiving instant feedback.
Take It to the Next Level with a Stylus
Allows students to practice spelling and handwriting as effectively as they would on paper with precision
Enables students to write with ease, with the use of palm rejection technology
Gives students the opportunity to build muscle memory and writing stamina on a device
Adobe Illustrator
Adobe Illustrator is a graphic design and illustration app that works intuitively with many styluses to enable students to create logos, illustrations, graphics, and more, in the classroom or at home. Take It to the Next Level with a Stylus
Promotes learning natural drawing movements and effects with the physical stylus
Enables the creation of fully editable shapes and lines for precise drawing
Helps students remain comfortable and focused while creatively expressing themselves with a variety of brush styles and strokes achievable within the app
Explain Everything
Explain Everything is an interactive whiteboard for engaging teaching and learning. Teachers can use it to create presentations, record instructional videos, and assign collaborative activities for students.
Take It to the Next Level with a Stylus
Enables teachers to quickly make clear notes on a whiteboard canvas to help student understanding
Supports sketchnoting and brainstorming concepts and ideas, with the ability to draw, annotate, and animate
These six apps can be tailored to individual students' needs, allowing for a personalized learning experience that meets each student's specific learning style. Combining a digital stylus like Logitech's Crayon or Pen with these apps enhances their benefits and creates a more dynamic and interactive learning environment for both students and teachers.
To learn more about Logitech's suite of education solutions, go to https://www.logitech.com/en-ca/education.html.
Let's Talk
Learn more about how Logitech Video Classroom Solutions can help educators and students.
THANK YOU FOR CONTACTING US
A product expert will reach out to you shortly.