Pangea temporary hotfixes here
5 Simple Tech Strategies Every Remote Teacher Needs
When Teaching Remotely, The Way You Use Tech Can Make or Break a Lesson. During The Outschool Virtual Educator Conference, Experts Gave Us Five Strategies That Educators Can Use to Shine Their Brightest During Remote Lessons.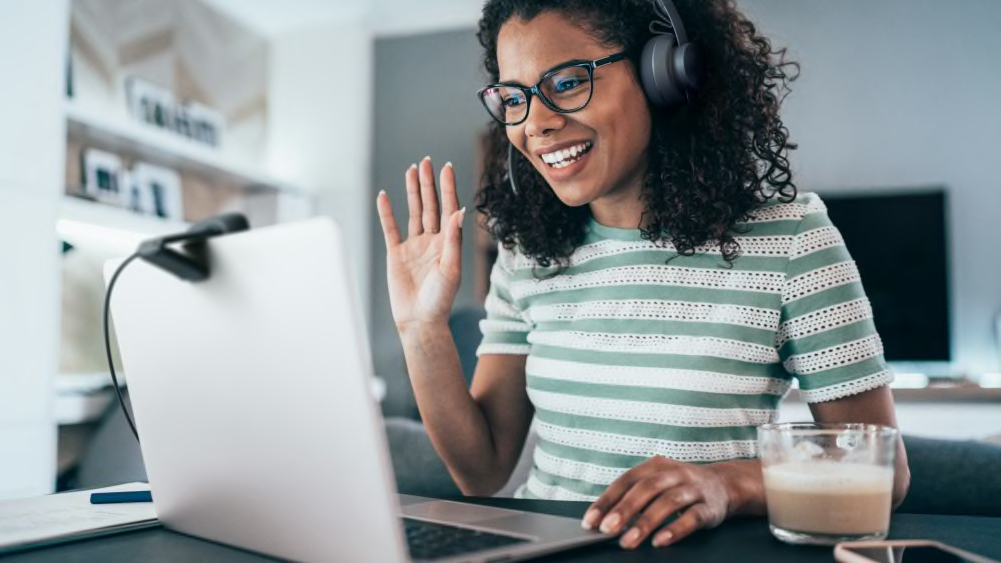 There's a big difference between teaching in a virtual classroom and face-to-face. Recently at a virtual educator conference hosted by Outschool, an innovative education platform for learners ages 3-18 that offers engaging small group classes, Logitech sponsored a session about creative approaches to teaching online. During that session, two Outschool educators, J. Galindo, STEAM Coach and Lórien Eck,M. Ed.Visual Arts Educator, joined Logitech's Madeleine Mortimore to share strategies educators can use to shine their brightest while teaching remotely.  
Create a well-lit space
Educators may not be used to thinking about lighting, but having a healthy amount of lighting can create a better connection with students. 
While it may be tempting to rely on natural lighting, it's not recommended. Natural lighting is unreliable and out of an individual's control. Instead, combine table or floor lamps with filler lights to reduce shadows and ensure students can always see what is being presented. 
To create a seamless classroom experience for students, make sure the lighting setup can be controlled through the presenter's computer. "If I have to stand up to turn off lights and then turn them on again as I move through different parts of my lesson, that can create a distraction. I suggest educators connect any additional lighting through their computers," said Galindo.
How to do it
The best place for lighting is in front of a person, not behind or overhead. A filler light like the Litra Glow provides soft light, highlighting a presenter and allowing students to stay focused on learning instead of being distracted by fuzzy or low-light images.
Produce clear sound
It's essential that students can hear and be heard. According to one study, poor audio quality has a direct negative impact on student engagement. The reality is the brain can only do so many things at once. The more distractions there are, particularly auditory, the greater cognitive load students – and educators – have to manage. 
Creating clear sound starts with using a microphone while teaching. Amplifying sound through an internal or external mic will ensure students can hear the content of the lesson clearly. Earbuds, earphones or headsets also help students and educators alike. Quality, noise-reducing headsets can make sure instructors and students hear each other clearly and reduce cognitive load by minimizing external sounds.
How to do it
Using headphones like the H540 or Zone Wireless Headphones can help to reduce distractions and disruptions. For example, the headphones have on-ear controls, enabling easy volume control to clearly hear students who speak softly (or loudly!). If an educator needs to go on mute to do some technical trouble-shooting or to address other issues, a mute indicator light clearly shows when students can hear them. And when educators need their students to hear them, the two headsets come with built-in noise-canceling mics. 
"From day one of teaching virtually, I've used some sort of a headset, not only so I can hear my learners, but so I have a mic and they can hear me clearly," said Eck.
Depending on an educator's need, a USB microphone could be a better fit. Using a device like the Yeti Mic can provide the highest quality sound and is a great tool for educators looking to record podcasts, create tutorials, or capture sound from the entire room.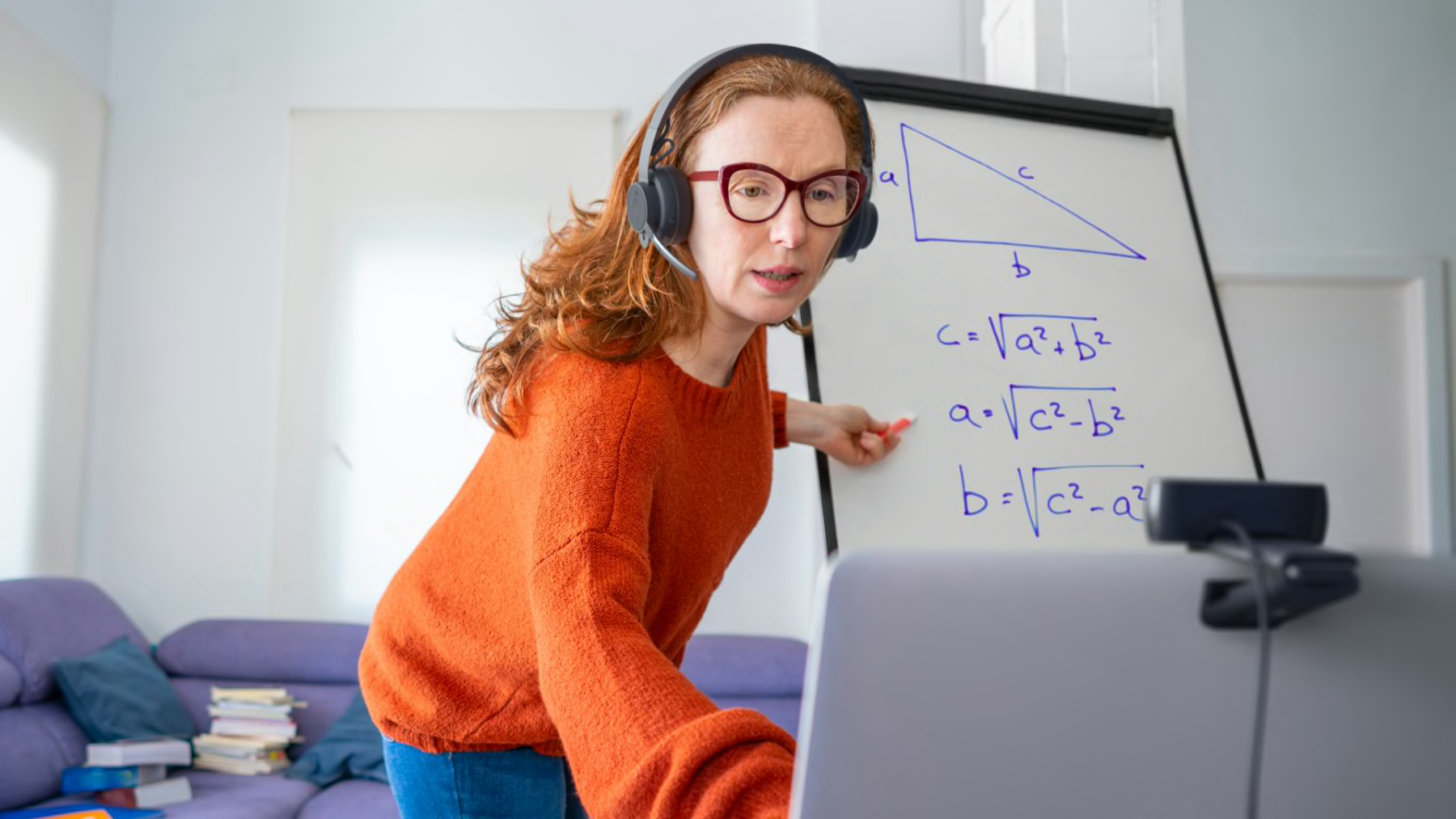 Enhance Hands-On Demonstrations
Learning in a virtual classroom can feel one-dimensional at times. A second camera not only adds visual interest to a lesson by allowing students to see objects or a subject from a different angle. It also can help to build strong relationships with students.
Experts highlight the importance of integrating video to provide opportunities for students to connect during hybrid learningMinkos, M., & Gelbar, N. (2020, November 20). Considerations for educators in supporting student learning in the midst of covid-19 This can help students to feel a greater sense of belonging, and to continue to develop social-emotional skills even when not in the classroom. An additional camera also can be used in hands-on demonstrations in all subjects, from showing how a circuit works in science to teaching painting techniques in art.
During the webinar, Eck explained how she sets up one camera to show a forward-facing shot and another positioned facing down or to the side. "A key aspect of tech for me has been using a multi-camera setup. I start with the front-facing camera to check in and engage with students. When I start to create artwork, I switch over to my second cam," said Eck.
How to do it
When adopting a multi-camera set up, educators can use a webcam like the C920s Webcam to give students a crisp and detailed look at the lesson. The camera includes HD auto light correction and dual mics to assist with audio clarity.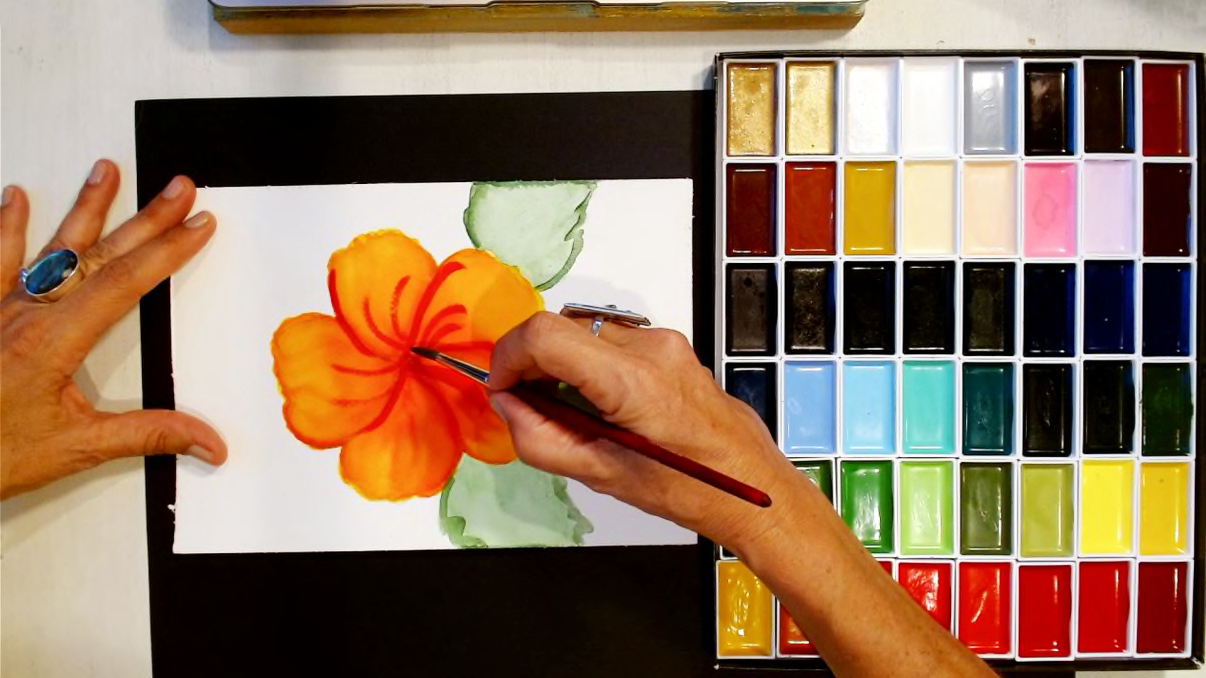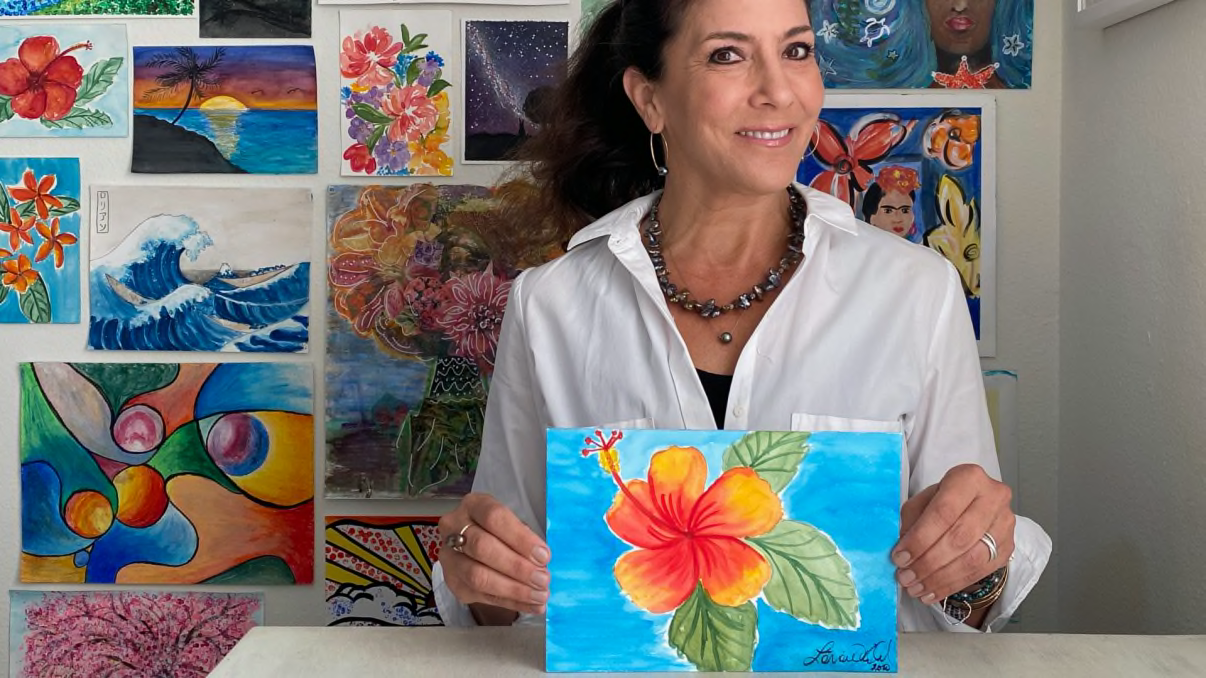 Creatively visualize concepts
A whiteboard or a tablet are great ways for educators to explain certain concepts. When using these tools in a virtual environment, educators should ensure they are viewable to all students and that the learning is easy to follow along. Emphasizing key facts or ideas with a presentation remote can make it easier for students to stay on track. Alternatively, when teaching virtually, using a stylus and tablet will help to introduce or emphasize parts of the lesson with precision.
How to do it
The Logitech Pen (for USI-enabled Chromebooks) and the Logitech Crayon (for iPads) are effective and intuitive styluses for explaining concepts or demonstrating ideas. A stylus makes it easier for students to read notes on a tablet or follow along with hand-drawn diagrams. One advantage of a Logitech stylus is that they charge quickly so educators and students are always ready for the next session. 
"Another advantage of Logitech Crayon is its ergonomic design which reduces hand fatigue when drawing for extended periods of time. " said Galindo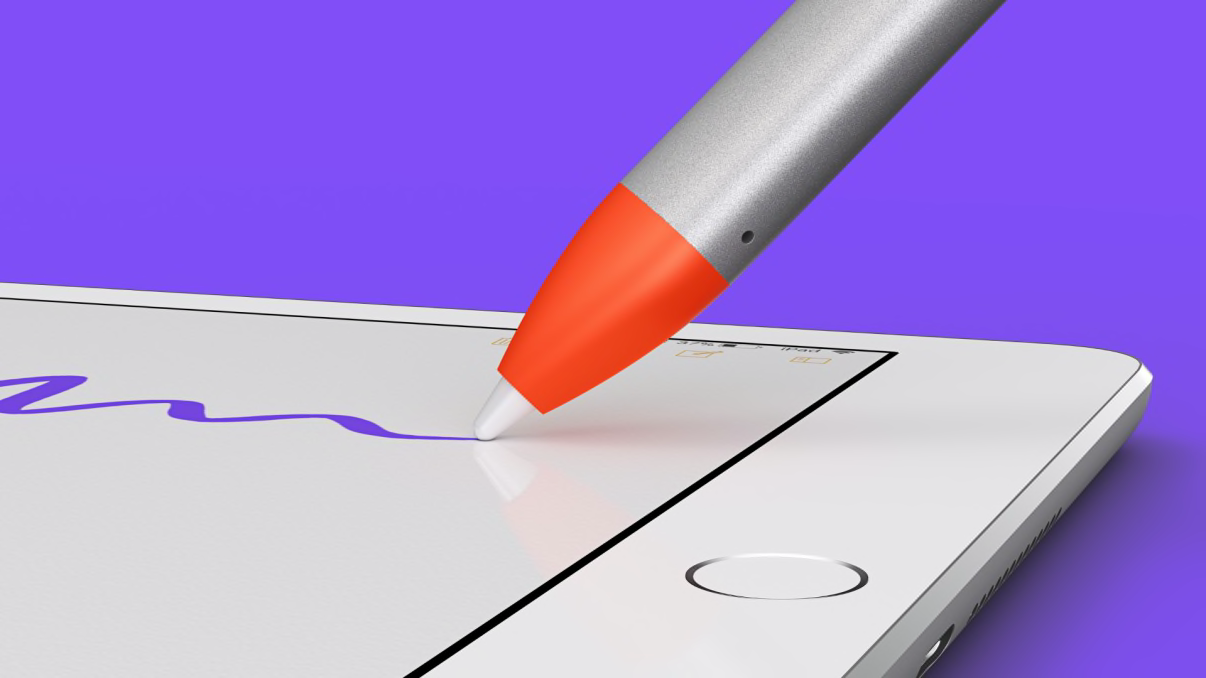 How to do it
A stand, box or stacked books can help educators raise their laptops or computers. Pair that positioning with a Logitech M650 Mouse and a K380 Keyboard, and it will be easier to control the settings of a teaching platform, camera, audio and lighting. 
As more classrooms move away from place-based learning, educators will increasingly find themselves leading classes virtually. Introducing one or more of these strategies and the tools that support them can help increase student engagement and success in the modern classroom. 
Let's Talk
Learn more about how Logitech Video Classroom Solutions can help educators and students.
THANK YOU FOR CONTACTING US
A product expert will reach out to you shortly.