Pangea temporary hotfixes here
CASE STUDY
BERLIN INTERNATIONAL UNIVERSITY OF APPLIED SCIENCES
Logitech Rally enables hybrid learning for international students and faculty
Berlin International University of Applied Sciences is a private, non-profit institution of higher education in Berlin, Germany. Founded in 2012, BI offers an international and intercultural educational environment. Current enrollment includes students from over 60 countries.
As the global pandemic has created travel, social distancing and other challenges throughout academia, BI has approached the moment as an opportunity to strengthen student engagement through hybrid learning. High-quality video conferencing provides a bridge between classroom and digital teaching, enabling active participation and full interaction for students and faculty whether onsite or online.
The hybrid learning model supported by Logitech Rally transforms seminars and lectures at BI into dynamic video conferencing meetings, creating a contemporary experience for all participants. With geographically diverse virtual teams now part of everyday life in many companies worldwide, BI students are gaining valuable experience with this type of collaboration during their studies.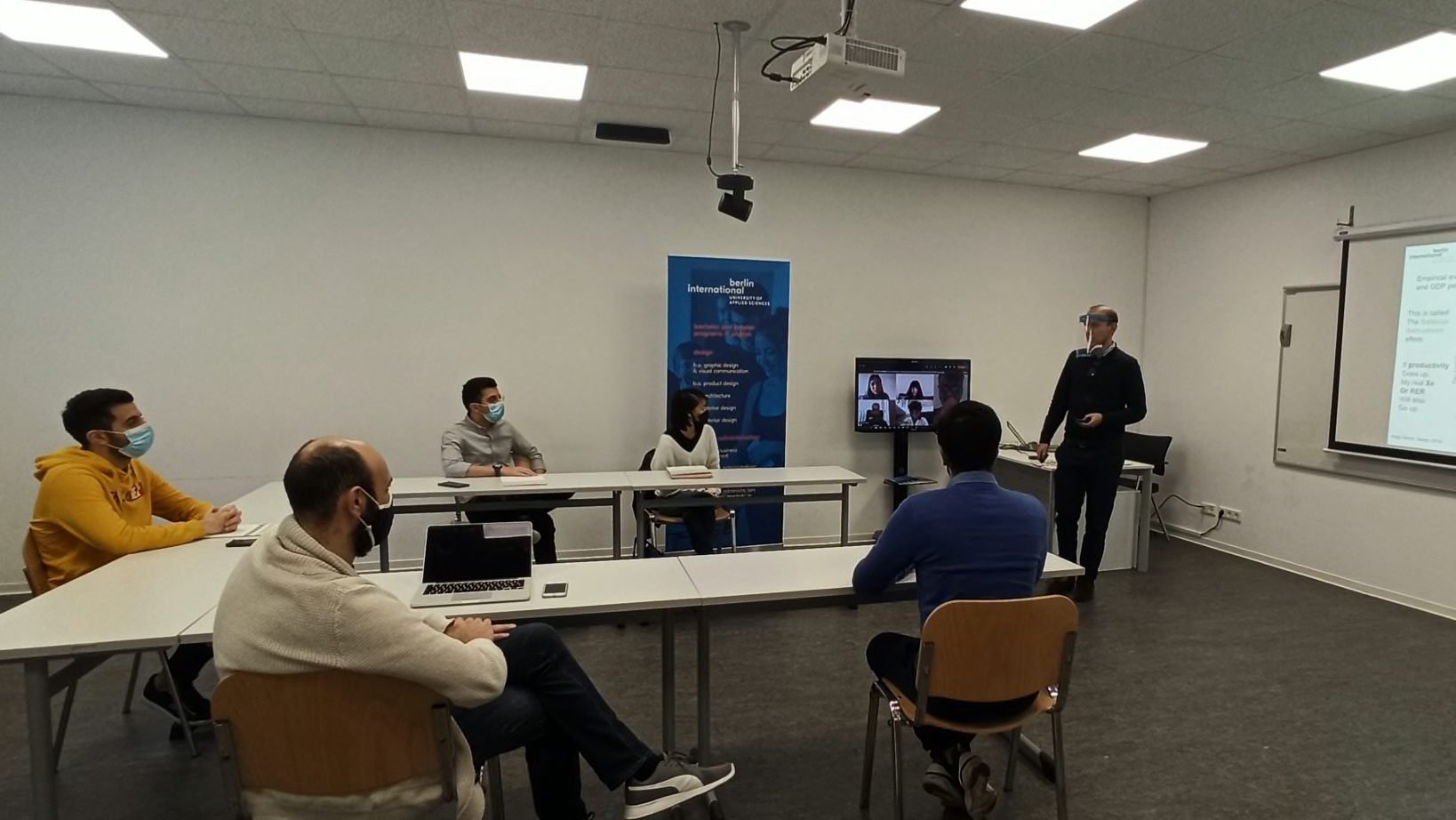 Image
"Students participating remotely can be seen by their fellow students and the lecturer on one screen while both groups can hear and communicate with each other effortlessly without technical obstacles."
Prof. Dr. Erick Behar-Villegas
Dean of the Faculty of Business Administration at Berlin International
CHALLENGES
With over 70 different nationalities from four continents studying and teaching at Berlin International (BI), the university challenged itself with this question in early 2020: Can we offer students a better learning experience even during the pandemic?
The answer guided BI to expand hybrid teaching with the objective of offering students the advantages of the classroom and the digital world simultaneously, while maintaining the university's high quality standards.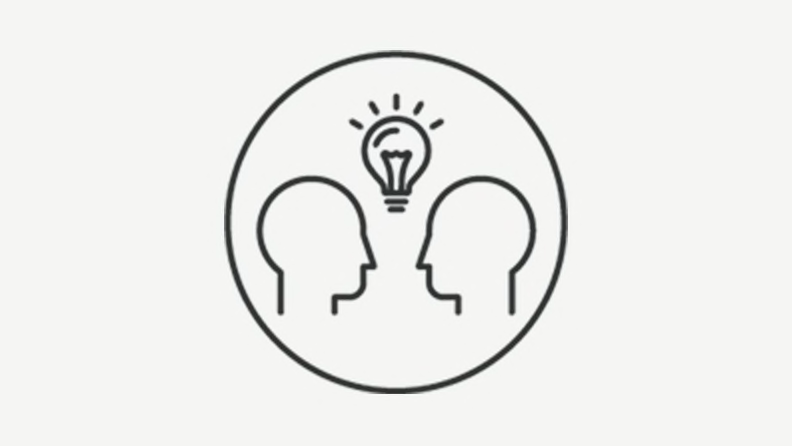 Boost Collaborative Potential of Students and Professors
SOLUTION
BI deployed Logitech Rally in classrooms throughout its Berlin campus, enabling live streaming of lectures and seminars with full support for real-time, natural interaction among students and faculty whether onsite or online from anywhere in the world.
Rally delivers studio-quality Ultra-HD video and crystal-clear audio that's natural, crisp, and highly intelligible. Every component in the Rally system features premium quality suitable for any professional video conferencing space or classroom.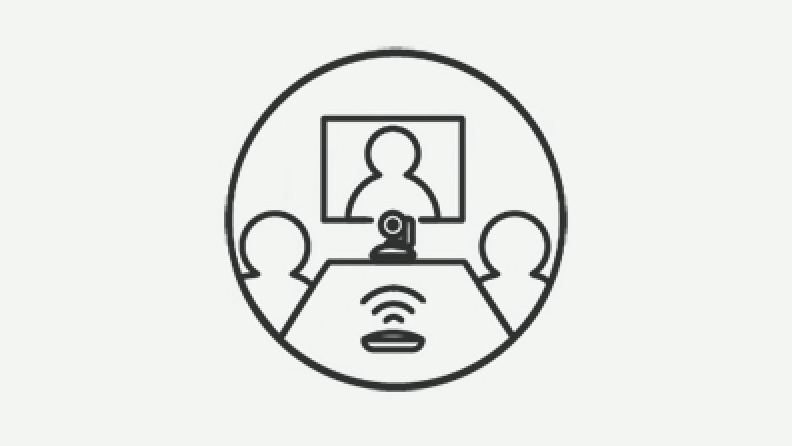 Face-to-Face Interactions = Student and Lecturer Engagement
RESULT
Logitech Rally is enabling a new level of freedom and flexibility for BI's geographically diverse study body and faculty. Seminars and lectures have transformed from single location events into lively video conference meetings with active participation throughout BI's international community.
With Rally, teaching methods can react dynamically to new challenges and adapt to evolving needs. Plus, BI students are able to experience video collaboration in ways that will enhance their future careers.
SEE LOGITECH EDUCATION SOLUTIONS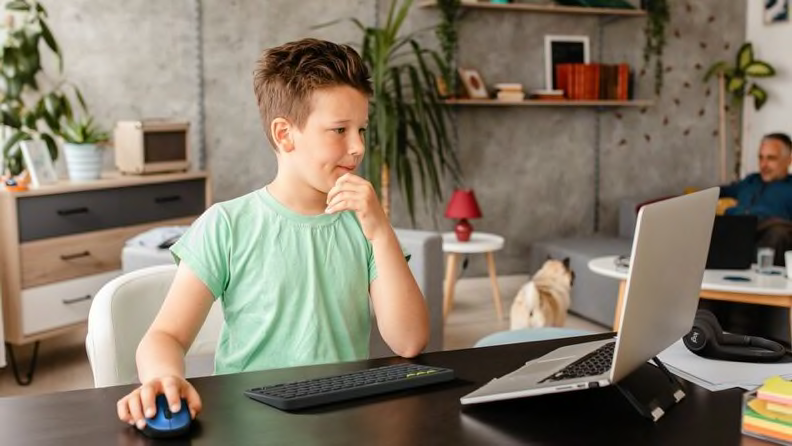 SOLUTIONS BY PLATFORM
Shop Logitech education solutions for Chromebooks, iPads, and PCs.
STUDENT SOLUTIONS
Set students up for success at school, at home or wherever learning happens.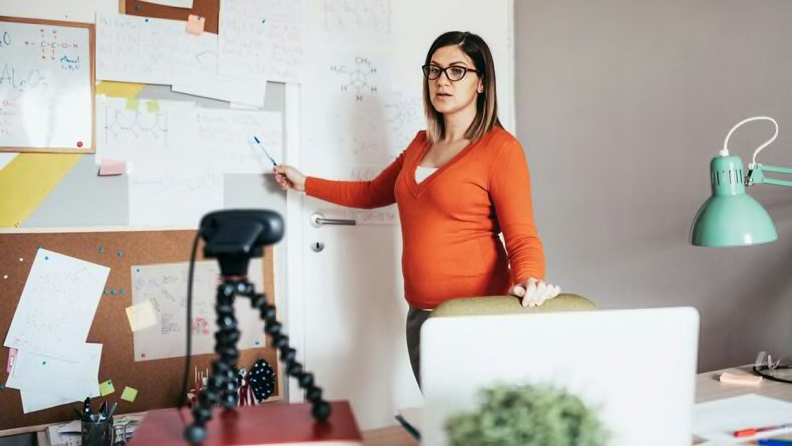 TEACHER SOLUTIONS
Empower educators to engage and connect with students in any scenario.
THANK YOU FOR CONTACTING US
A product expert will reach out to you shortly.