Pangea temporary hotfixes here
DELIVERY OPTIONS
Enter your zip/postal code to show delivery options in your area.
We could not find your current location.
Shipping times are estimated
Dimensions
Over-ear headset (no cables)
Height: 165 mm
Width: 190 mm
Depth: 82 mm
Weight: 192 g
Weight
Over-ear headset weight (no cables): 154.5 g
USB-C cable weight: 22 g
3.5 mm AUX cable weight: 17.5 g
Technical Specifications
Comfort & Fit
Padded PU leatherette over-ear pads and headband comfort layer
Micro-articulating ear cups and adjustable slider arms
Even weight distribution and balanced clamping force
Listening Experience
32mm driver prioritizing speech intelligibility and learning applications
EN 50332 Compliant
Over-ear variant balances noise isolation with external awareness
Speaking Experience
Rigid, stowable boom mic with 120º rotation
Omni-directional pickup with gasket & noise suppressing filter
Protection & Durability
MIL-STD-810G drop certified up to 1.2 m
Reinforced subassemblies
Ease of Use & Management
4.3' cable length with easy-assist plug-in and cable clip for storage
and swappable & upgradable ear pads and cables with a hidden twist and lock design
3-year warranty on the headset
3-months on accessories
Works with devices that feature a USB-C and 3.5mm AUX cable and most operating systems and conference platforms.

For users of Apple devices with a Lightning connector only, Zone Learn will require a certified 3.5mm Aux to Lightning connector adapter to work with the device.

WELCOME TO THE LEARNING ZONE
Meet Zone Learn, the wired headset that gets kids into the Learning Zone. It's made to fit better, sound better, and last longer—so they can dive in and focus longer. 
It's comfortable and easy to adjust, with repairable over-ear pads, plus swappable USB-C and 3.5 mm AUX cables to use across devices in any school or home environment, for a seamless plug-and-play experience. 
When kids need a break from learning, Zone Learn is perfect for gaming and interacting with friends, listening to music, and engaging with other multimedia. It's just that good.
It's also been extensively wipe-tested and drop-tested, which makes it durable enough to toggle between home and school use as needed.
ZONE LEARN IS MADE FOR LEARNERS
Kids finally have a headset that's made for them. It's specifically designed for smaller head sizes to meet the needs of younger learners.  With soft, comfortable over-ear pads that kids love, Zone Learn is designed for the deep, sustained learning that students need to excel in any subject in any learning environment. Or simply to have fun.
COMFORT AND FIT THAT'S JUST RIGHT
Zone Learn is designed for comfort. The headset has a soft comfort layer and micro-articulating earcups. The headset stays put, so students don't have to keep adjusting, and they can focus on what they do best—learning. The over-ear pads keep students focused on learning while providing ideal noise isolation.
THE SOUND OF LEARNING
Zone Learn's audio drivers are tuned for vocal clarity, so lessons come through super clear. It's ideal for learning applications like reading, testing, ESL/ELL language learning, and other important learning apps. Plus, the rigid boom mic is also designed for better pickup and vocal clarity, with a gasket and noise-suppression filter—so students' voices sound great, too.
WITHSTANDS DAY-TO-DAY USE
Zone Learn is designed for durability, no matter where learning takes place—right down to the rigid boom mic and precise cable length. We tested the cables against all the usual wear and tear from use, so they can survive even the toughest school day. It's also been tested for repeated use of cleaners, so it can be used and cleaned over and over again without wearing down.  Plus, the earpads and cables are easily replaceable when repairs are needed.
VERSATILE OPTIONS
No matter what device, what sound experience, or what cable you need, we've got it. The Zone Learn over-ear headset comes with a USB-C cable and an additional 3.5 mm AUX cable.  And, you can simply order more earpads and cables when they need to be replaced.
HEADSET WITH
OVER-EAR PAD
The Zone Learn headset offers more environmental awareness.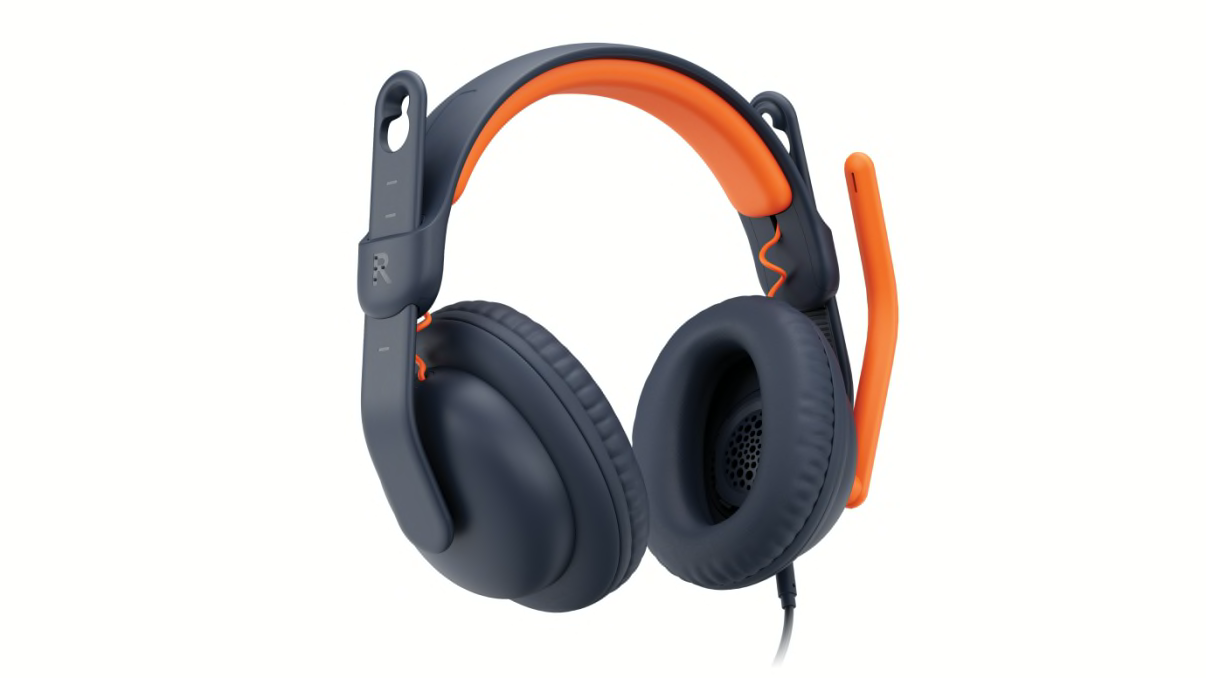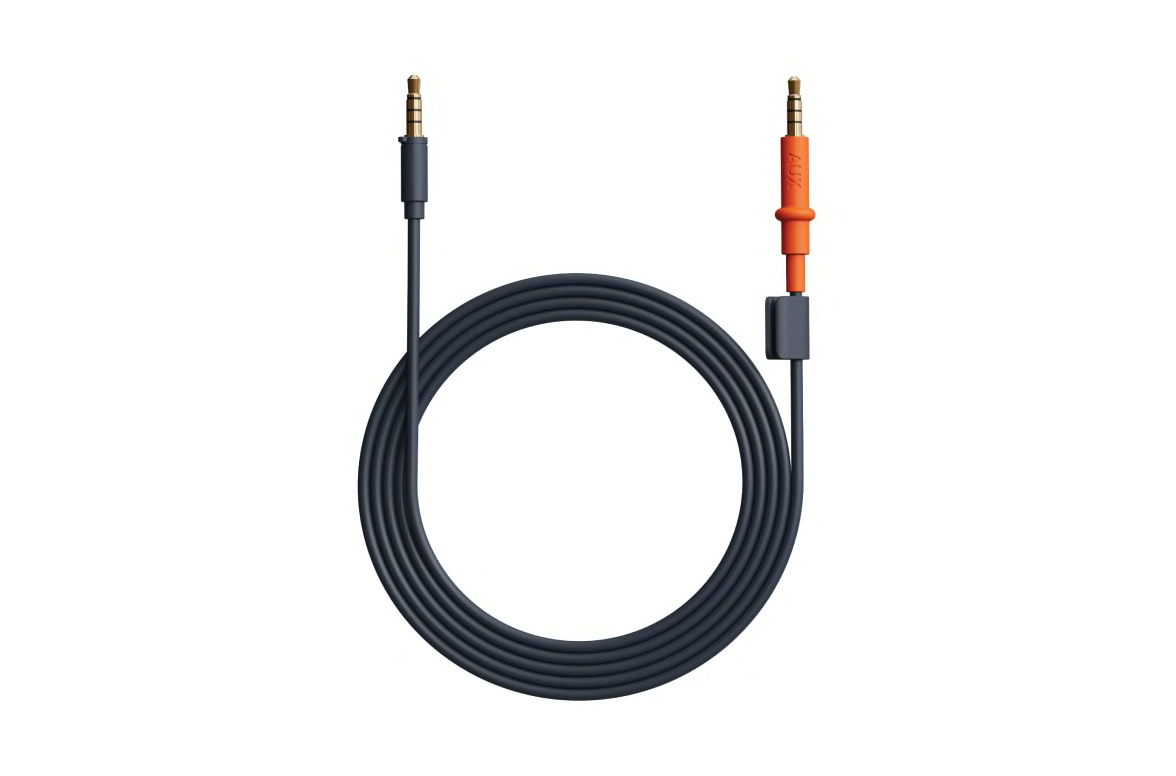 3.5 mm AUX CABLE
For use with 3.5 mm AUX devices. Also available to order as needed for quick repairs and/or to swap cables to use with other devices.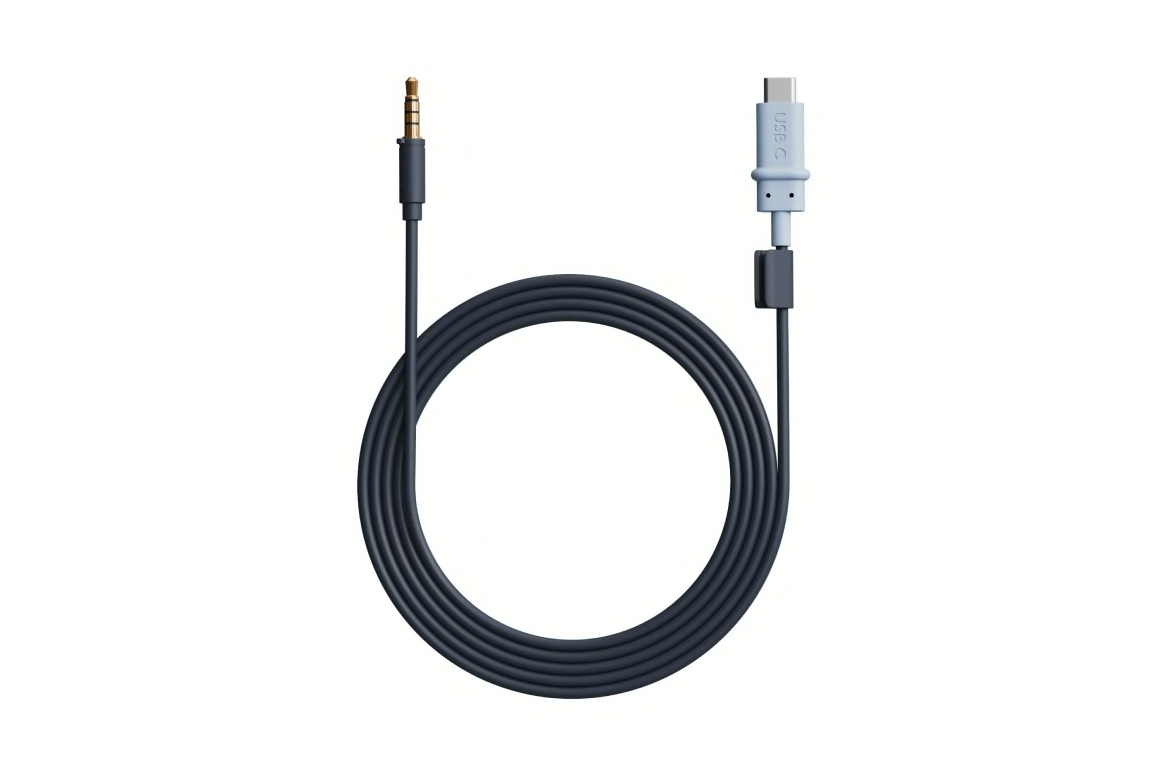 USB-C CABLE
For use with USB-C devices. Also available to order as needed for quick repairs and/or to swap cables to use with other devices.
WORKS WITH POPULAR LEARNING APPS
Zone Learn works with the many learning apps students use and parents love. From math to ELL/ESL language learning to fine arts, this is one headset learners can use from subject to subject, from class to home on their various devices.
KAMI
Kami is an all-in-one learning platform designed to support every learner with tools and features such as Read-Aloud, Voice Typing, and Video Comments.
EPIC
Epic is a leading digital reading platform—built on a collection of 40,000+ popular, high-quality books from 250+ of the world's best publishers—that safely fuels curiosity and reading confidence for kids 12 and under.
Duolingo ABC
Duolingo ABC is a free app designed to help kids ages 3-8 learn to read! Developed by learning scientists, Duolingo ABC has over 700 fun bite-sized lessons that teach the alphabet, phonics, sight words, reading comprehension, and more.
BETTER FOR LEARNERS
BETTER FOR THE ENVIRONMENT
Zone Learn features swappable and upgradable earpads and cables—extending the life of the headset and reducing waste. Logitech is committed to creating a more sustainable world. We are actively working to minimize our environmental footprint and accelerate the pace of social change.
MADE WITH RECYCLED PLASTIC
The plastic parts in Zone Learn include a minimum of 20% certified post-consumer plastic by weight to give a second life to end-of-life plastic from old consumer electronics and help reduce our carbon footprint.
Responsible Packaging
The paper packaging for Zone Learn comes from FSC™-certified forests and other controlled sources. By choosing this product, you are supporting responsible management of the world's forests.
CERTIFIED CARBON NEUTRAL
Zone Learn is certified carbon neutral. This means the carbon impact of the product and packaging has been reduced to zero due to Logitech investments in carbon-offsetting and removal projects
Recycled Plastic
Responsible Packaging
Certified Carbon Neutral