Pangea temporary hotfixes here
Ebook: How Are Companies Reimagining Workspaces?
See how fresh approaches to office design make work more human.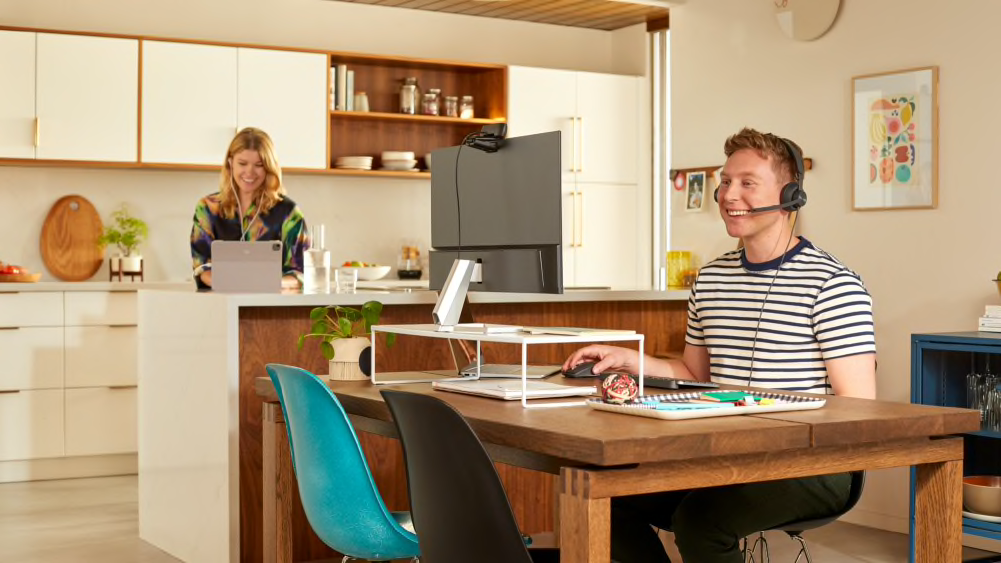 Organizations today struggle to build a sense of community and camaraderie at work. Because who wants to show up to an office full of vacant desks, lonely hallways, and empty break rooms?
The onus is now on employers to create a productive and sustainable environment that can woo the workforce to the workplace.
This ebook explores how companies are reimagining workspaces by:
Prioritizing human connection and designing workspaces around people
Creating opportunities for video collaboration in every space
Equipping all employees with the technology to stay connected
Offering up a better place to work. 
     EXPLORE THE NEW WORKSPACES
YOU MAY ALSO BE INTERESTED IN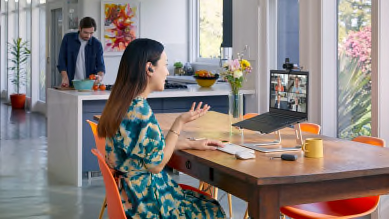 EQUIPPING EMPLOYEES FOR HYBRID WORK: WHAT THE RESEARCH SAYS
Hybrid workers struggle to collaborate effectively when remote due to a lack of tools. They're underequipped. Read this report to learn why and how to fix it.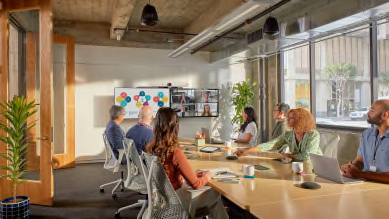 ARTICLE: TO WIN AT HYBRID, FOCUS ON HUMAN CONNECTION
Hybrid work and remote work are the future of work. Read this article to learn how to make hybrid work meaningful, equitable, and effective.
INFOGRAPHIC: HOW ARE COMPANIES REIMAGINING WORKSPACES?
Explore innovative spaces and technologies that help teams collaborate and succeed from anywhere. View the infographic: Reimagining Workspaces.
VIDEO CONFERENCING FOR EVERY SPACE
Find out more about how Logitech video conferencing products perform in a business environment.