Pangea temporary hotfixes here
ERGO M575 Wireless Trackball
Less movement, more comfort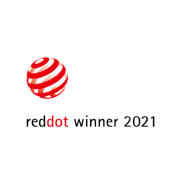 WORK IN YOUR COMFORT ZONE
Minimize movement and maximize comfort with ERGO M575 – a wireless trackball with a sculpted ergonomic shape. With no need to move your arm around to move the cursor, your hand and arm stay relaxed. The smooth and responsive thumb control can be used anywhere – and since it doesn't need to be moved – ERGO M575 is perfect for tight desk spaces.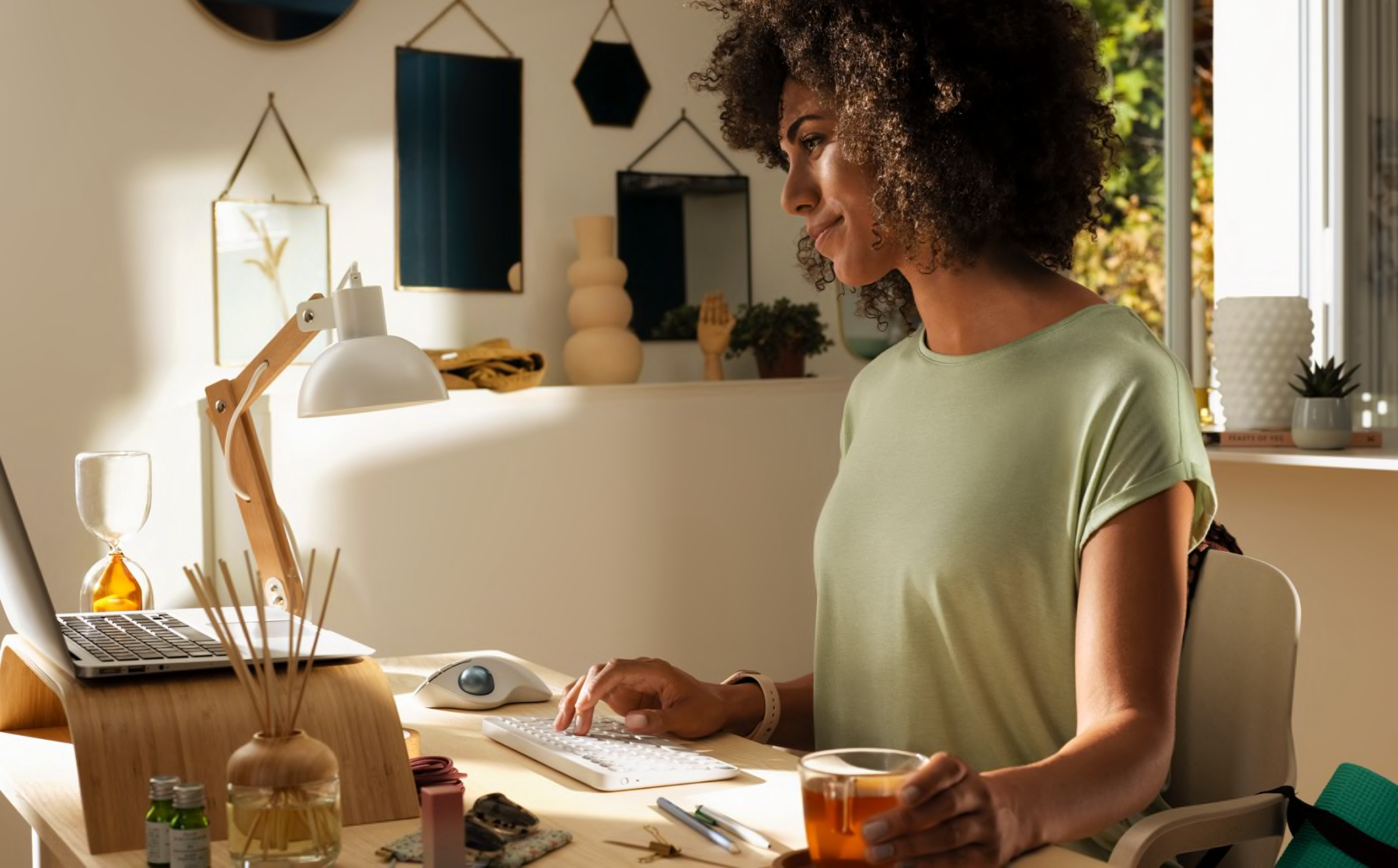 SHAPED FOR HANDS LIKE YOURS
ERGO M575 has been designed and developed to ergonomically fit the shape of your hand. And with no need to move your arm around to move the cursor you'll reduce fatigue in your hand and arm.
THUMBS UP FOR THUMB CONTROL
Get on a more ergonomic track with exceptionally precise trackball control. Your thumb will glide across the smooth ball surface with total ease thanks to transparent finish coating. And the high-performance optical sensor matches great accuracy with ultra-low power consumption.
MORE SPACE FOR ALL YOUR (AWESOME) STUFF
ERGO M575 features a super compact footprint since it doesn't move to control the cursor. It's ideal for tight workspaces, or for those of us that have desks full of papers, personal items – and sometimes even a bowl of cereal.  
EASY CONNECT WITH WINDOWS® AND MAC
A DESIGN CHOICE YOU'LL FEEL GOOD ABOUT
Plastic should have more than one life
RECYCLED PLASTICS
The plastic parts in ERGO M575 include certified post consumer recycled plastic — 50% for Graphite and 21% for Off-whiteExcludes plastic in printed wiring assembly (PWA) and packaging.— to give a second life to end-of-life plastic from old consumers electronics and help reduce our carbon footprint

It's not just what's inside the box…
RESPONSIBLE PACKAGING
The paper packaging of the ERGO M575 comes from FSC™-certified forests and other controlled sources. By choosing this product, you are supporting responsible management of the world's forests.
Everything in to take carbon out
CERTIFIED CARBON NEUTRAL
ERGO M575 is certified carbon neutral. This means the carbon impact of the product and packaging has been reduced to zero due to Logitech's investment in carbon-offsetting and removal projects.
1
2
3
CONVENIENT CONTROLS
Moving between documents or browser tabs is a breeze with large, easy-to-reach Back/Forward buttons.
EASY TO CLEAN
Should you need to clean your trackball, removing and wiping down the ball is a snap.
ERGO SETUP ONBOARDING
Set up your trackball – and your entire workstation – for better ergonomics with the Logitech Ergo onboarding.
MAKE SPACE FOR COMFORT
Make any workspace your comfort zone. This compact setup has the tools you need for all-day comfort and better productivity—from a minimalist keyboard and trackball combo to the right webcam and wireless headset to feel great during calls.
RECOMMENDED DESK SET-UP
The tools you need to work comfortably and perform better.