Pangea temporary hotfixes here
Dimensions
Webcam
Height: 27 mm
Width: 102 mm
Depth: 27 mm
Cable length: 2.2 m
Weight: 63 g
ATTACHABLE MOUNTING CLIP
Height: 19 mm
Width: 36 mm
Depth: 63 mm
Weight: 44 g
Technical Specifications
Multiple resolutions
4K/30fps (up to 4096 x 2160 pixels)
1080p/30 or 60 fps (up to 1920 x 1080 pixels)
720p/30, 60, or 90 fps (up to 1280 x 720 pixels)
Built-in mic: stereo, dual omni-directional
Diagonal field of view (dFoV): 90°/78°/65°
USB connectivity
USB-A plug-and-play, supports USB-C with third party adapter (not included).
Detachable universal mounting clip fits laptops, LCD or monitors.
Rightlight 3 with HDR for clear image in various lighting environments ranging from low light to direct sunlight.
Infrared sensor technology for Windows (SDK available for application integration).
Attachable privacy shutter.
2-Year Limited Hardware Warranty
Windows® 8 or later (Windows 8.1 or higher required for resolutions greater than 1080p).
ChromeOS™ Version 29.0.1547.70 and later
2 GB RAM or more needed for 1080p video streaming.
1GB is typically needed for streaming 720p.
One USB 2.0 or USB 3.0 port (4K recording and streaming requires a USB 3.0 port and compatible third party software).
Works with popular calling platforms.
Webcam with detachable universal mounting clip (on webcam)
Attachable privacy shutter
Travel bag
2.2 m USB-A to USB-C cable (USB 2.0 or 3.0)
User documentation
VISUALLY AMAZING VIDEO CALLS START HERE
Upgrade the quality of video meetings at your desk to first class.
Ultra 4K HD captures every detail as RightLight 3 and High Dynamic Range (HDR) technologies auto-adjust to help you look your best in any lighting environment, from lowlight to direct sunlight. Video recording is silky smooth with frame rates up to 90 fps.
Conversations always sound natural and clear with dual integrated omnidirectional mics with noise-canceling technology that capture audio clearly from up to one meter away.
PRO-LEVEL VIDEO CALLS IN 4K HD
Achieve video collaboration excellence at your desk with a 4K webcam designed for professional-grade performance and results. Brio Stream captures every video detail with outstanding resolution, color and detail. Asynchronous presentation sharing and video recording are ultra-smooth, vividly clear and— with frame rates up to 90 fps—the camera provides a remarkably sleek and fluid video stream.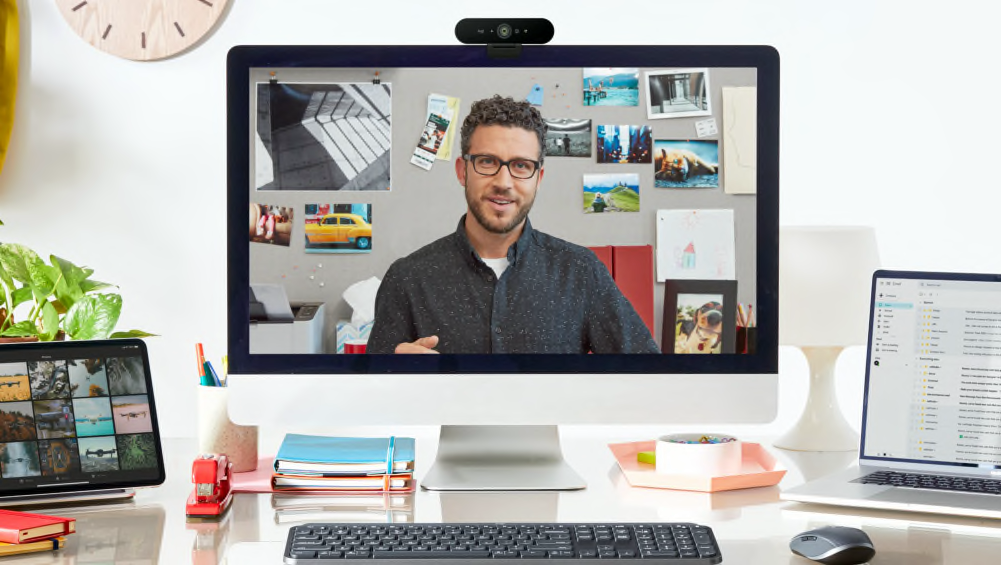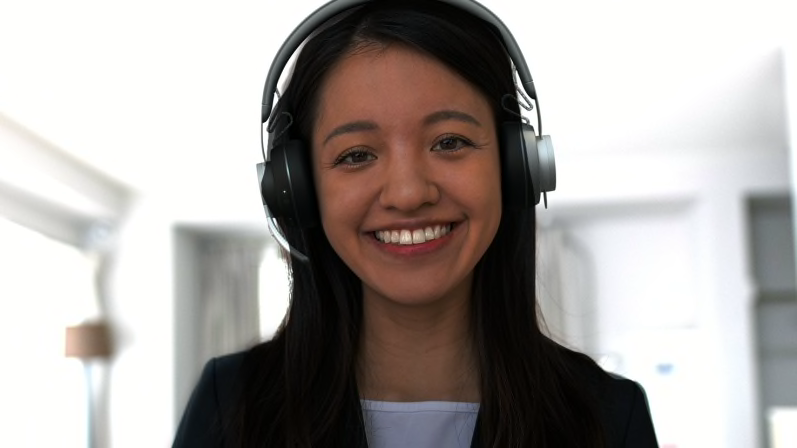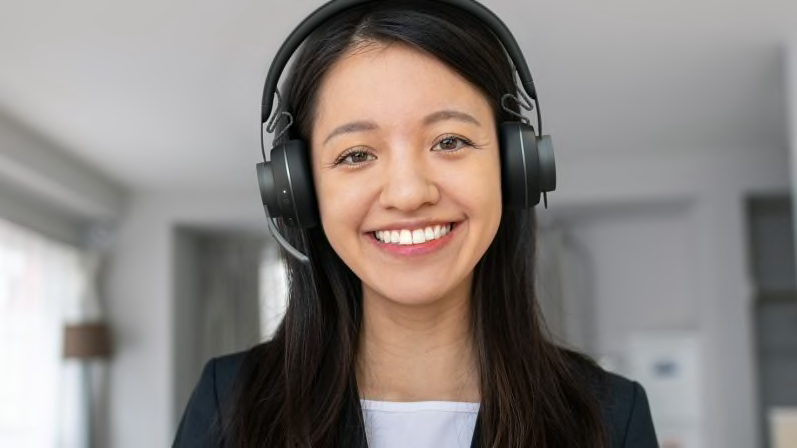 LOOK PROFESSIONAL IN ANY LIGHT
Meet, stream and record with Brio Stream in any light and always look professional on video. Whether lowlight, direct sunlight, or high contrast lighting conditions, RightLight 3 with high dynamic range (HDR) automatically adjusts to always highlight the most important subject: you.
SOUND GREAT IN ANY ENVIRONMENT
Conversations always sound natural and clear with Logitech Brio Stream. Dual integrated omnidirectional mics capture audio clearly from up to one meter away while advanced noise-canceling technology helps keep the focus on collaboration by suppressing potentially distracting background sounds.
FRAME YOURSELF PERFECTLY
Choose from three diagonal Field of View (dFOV) settings to perfectly frame your video. Access presets with Logi Tune to frame an ideal head and shoulders view (65° diagonal) or show more of your environment (78° or 90° diagonal).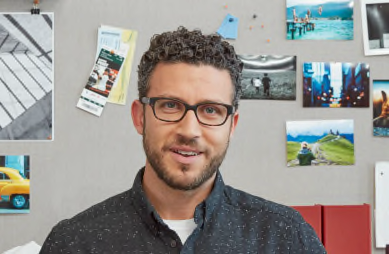 FOCUS ON YOU
The 65° diagonal preset is ideal for optimal eye contact and face-to-face conversations where you want the focus on you, not so much the workspace around you.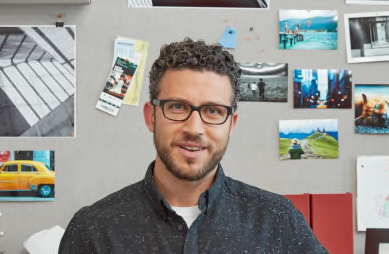 BALANCED FRAME
The 78° diagonal preset reveals more of your setting, providing a fuller glimpse into your physical environment while also maintaining good eye contact.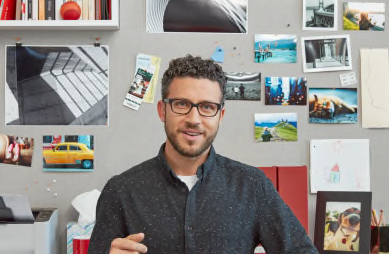 FULL CONTEXT
The 90° wide-angle preset displays even more of your environment and is ideal for showing physical objects and whiteboard content on camera.
ULTRA-SMOOTH RECORDING
Brio Stream retains a high frame rate (up to 90 fps) in any lighting condition to deliver high-quality recording, asynchronous presentation sharing, and smooth, fluid broadcasts that keep up with your every move. The higher frame rates are ideal for any situation that requires slow motion or an extra-smooth, fluid video stream.
SECURITY MEETS CONVENIENCE
Sign in securely and easily to your computer with Windows Hello facial recognition—it's one less password to type or remember. Simply look into the Brio Stream lens and you're in.
FUEL YOUR CREATIVITY
Whether you're meeting virtually, live streaming, or recording, Brio Stream optimizes the video experience for you and your audience. With Logi Tune, you can personalize how you present yourself with custom filters, dFOV, and more, so you always look your best. You can also take advantage of Logitech Capture for all-in-one content creation. Or use GHub with built-in OBS for customized live streaming.
"Logitech has partnered with popular live streaming and recording application XSplit on the Brio Stream. The combination of our expertise in hardware with XSplit's leadership in broadcast software results in a versatile webcam ideal for streaming any type of content.

The Brio Stream comes bundled with a 12 Month XSplit Premium License, giving you complete access to the enhanced features of both XSplit Broadcaster and XSplit Gamecaster."
XSPLIT
VERSATILE MOUNTING OPTIONS
Securely mount Brio Stream with the adjustable clip wherever it works best—laptop, display or tabletop—or remove the clip to affix to your own tripod with the integrated thread.
ATTACHABLE PRIVACY SHADE
Flip the included lens cover up and down to protect the lens and assure privacy when the webcam is not in use.
FIND THE PRODUCTS THAT ARE RIGHT FOR YOU
Description
Resolution FPS
Diagonal Field of View
Zoom Capability
Autofocus
Auto Light Correction
Noise Cancelling Mic(s)
Connection
Cable Length
Tripod
Privacy Shutter
4K webcam with HDR and noise-canceling mics
4K Ultra HD 2160p/30fps
Full HD 1080p/30 or 60fps
HD 720p/30, 60, or 90fps
65°, 78°, and 90°
Up to 5x
Yes
RightLight 3
2 omni-directional mics
USB-A plug-and-play; supports USB-C
2.2 m
No
Yes
Serious streaming webcam. Hyper-fast HD 720p at 60fps.
Full HD 1080p/30fps
HD 720p/60fps
78°
Up to 1.2x
Yes
RightLight 2
2 omni-directional mics
USB-A plug-and-play
1.5 m
Yes
No
Full 1080p HD video calls with privacy shutter.
Full HD 1080p/30fps
HD 720p/30fps
78°
Up to 1.2x
Yes
RightLight 2
2 omni-directional mics
USB-A plug-and-play
1.5 m
Yes
Yes
RECOMMENDED PRODUCTS FOR YOU