Pangea temporary hotfixes here
PERFORMANCE COMBO
Meet the MX Keys for Business and MX Master 3 for Business combo with palm rest. It's the ultimate key to productivity, giving analysts, creators and coders with advanced workflow needs the power to truly master what they make.
THE MASTER SERIES BY LOGITECH
INDISPENSABLE FOR SPECIALTY WORK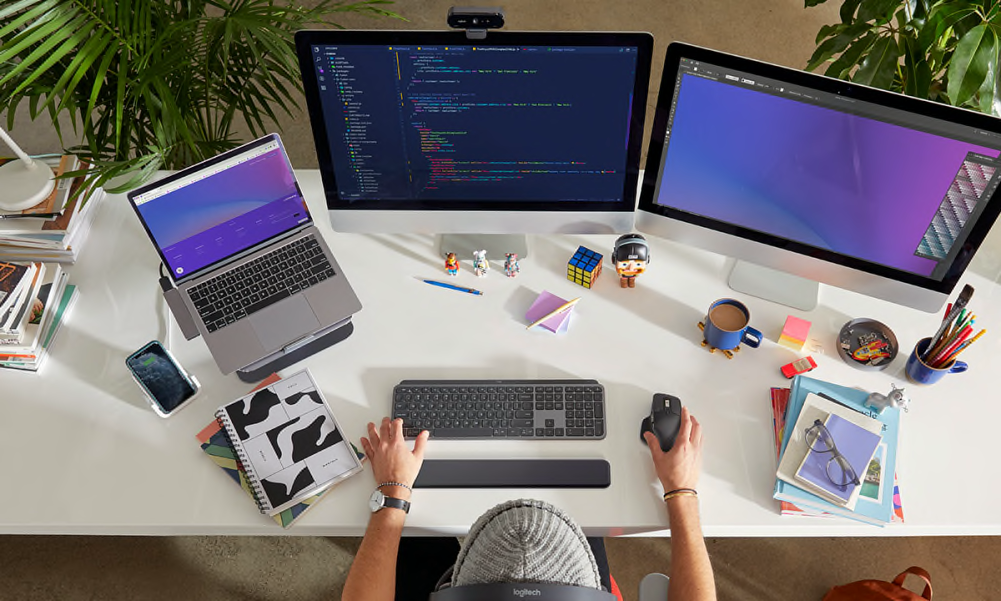 THE UNIQUE MASTER SERIES EXPERIENCE
MX Keys Combo for Business is part of the MX series. Built on decades of scientific expertise in human interaction, we create intuitive, human-centered experiences. From ergonomic design to MagSpeed™ scrolling to Perfect Stroke keys, the MX Series delivers experiences that are addictive, enhancing people's performance.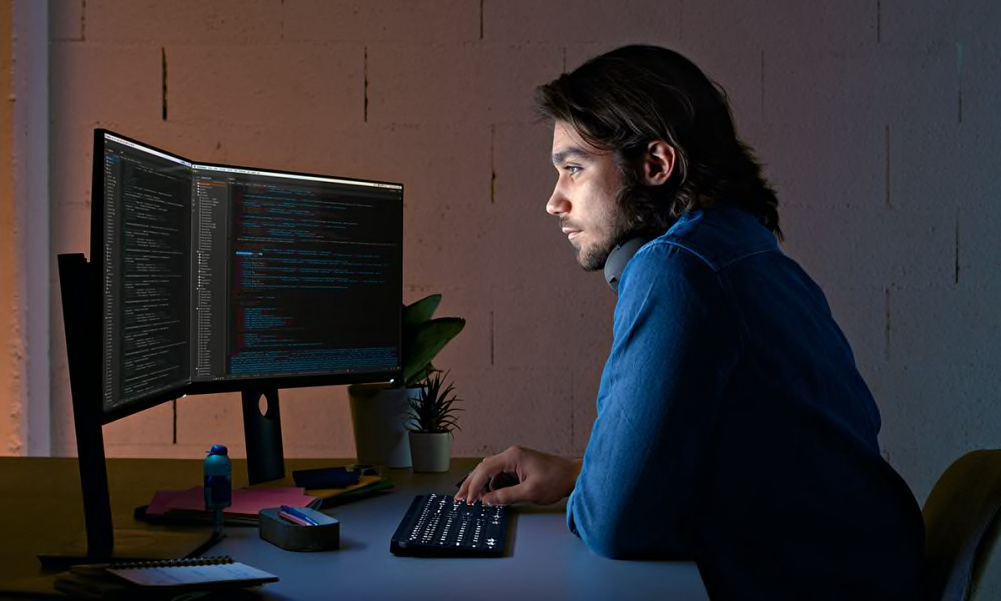 BUILDERS OF THE FUTURE
The MX Series is designed for people with highly specialized workflow needs like coders, creatives and analysts. With MX Keys Combo for Business, users can scroll through 1,000 lines of code or rows of data in a second or examine line-by-line. Users can also type on a keyboard crafted for stability and precision where every keystroke is fluid, natural, and accurate. If they can think it, they can master it.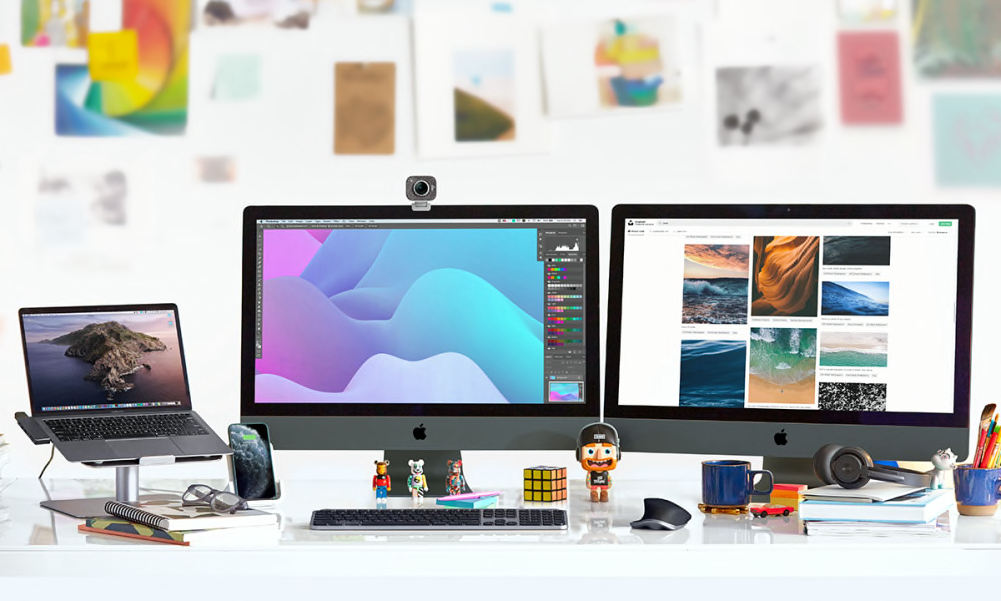 VERSATILE CROSS-PLATFORM COMPATIBILITY
MX for Business products work with leading enterprise operating systems and business apps—across desktops, laptops, tablets, even keyboards for smartphones. This makes global deployment seamless.
GREATER PRODUCTIVITY WITH OPTIONS
Logitech Options is a software app that enables users to customize their MX Series experiences—including MX Keys Combo for Business—helping streamline repetitive tasks to maximize productivity. It combines years of hardware excellence with software smarts.
FOR SPECIALIZED USERS
Designed for users with advanced, specialized workflow needs.
AT A GLANCE
Customize MX Keys Combo for Business and configure every action for each unique workflow.
Design Features
Full-size, right-handed mouse + full-size keyboard + palm rest (included)
MagSpeed™ Electromagnetic Scroll Wheel
Scroll 1,000 lines per second
Nearly silent, ultra-quiet scrolling
Pre-defined Mouse Control ProfilesRequires Logitech Options software, available for download for Windows 10 or later, macOS 10.14 or later.
Adobe Photoshop®, Adobe Premiere Pro, Final Cut Pro, Google Chrome™, Safari, and Microsoft Word®, Excel®, PowerPoint®, and Edge®
Multi-computer, Multi-connections
Smart Backlighting for MX Keys
Hand proximity sensors turn the backlighting on
Ambient light sensors adjust backlight brightness
Any-Surface Tracking with MX Master 3
Logitech Darkfield™ Tracking allows tracking on virtually any surface, even glass4 mm minimum glass thickness., with best-in-class 4000 DPI precision
Logi Bolt Wireless Technology
Fast Charging, Zero Downtime
Both the mouse and keyboard are rechargeable with Li-Po batteries (keyboard 1500 mAh, mouse 500 mAh) and can be used while charging (USB-C charge port)
2 Ways to Connect, Multi-OS Compatibility
IT Admin Mass-deployment
Device firmware updates (DFUs)
Optional software: Logitech Options including Logitech Flow functionality for Windows and macOS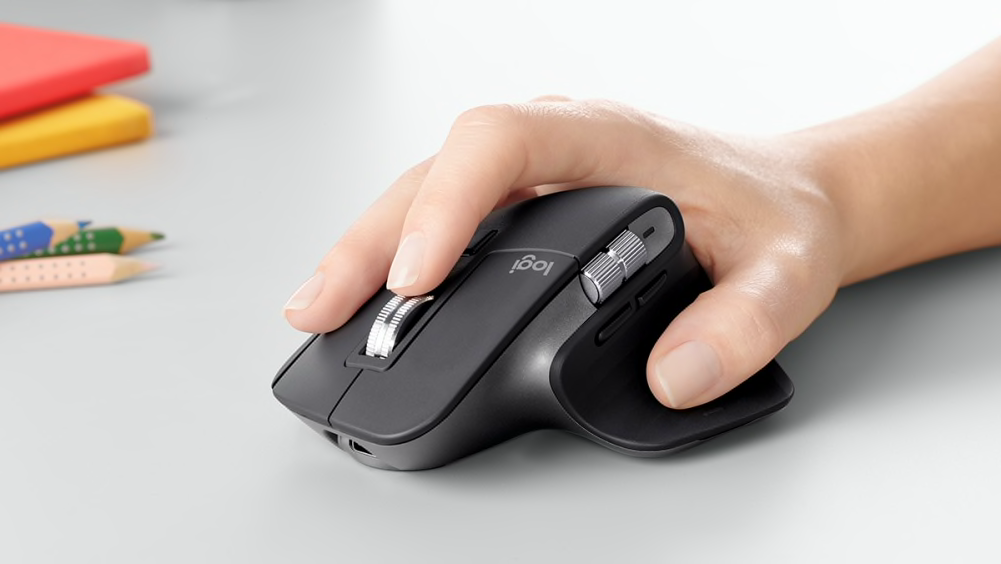 DESIGNED FOR COMFORTABLE WORK
MX Master 3 for Business is made for long-working professionals to work better, faster, and more comfortably. A perfectly-crafted full-size silhouette is designed for the palm and allows for easy control access.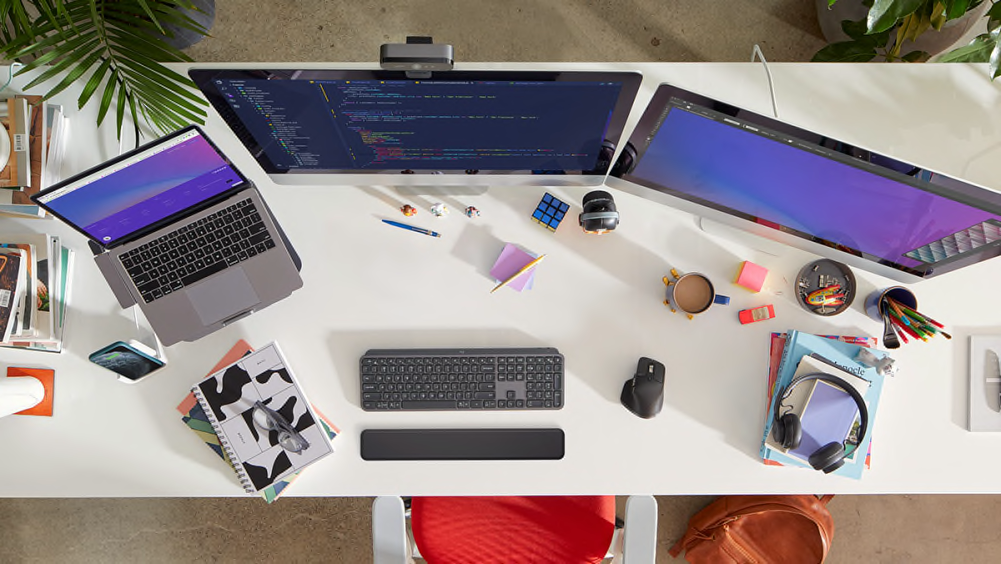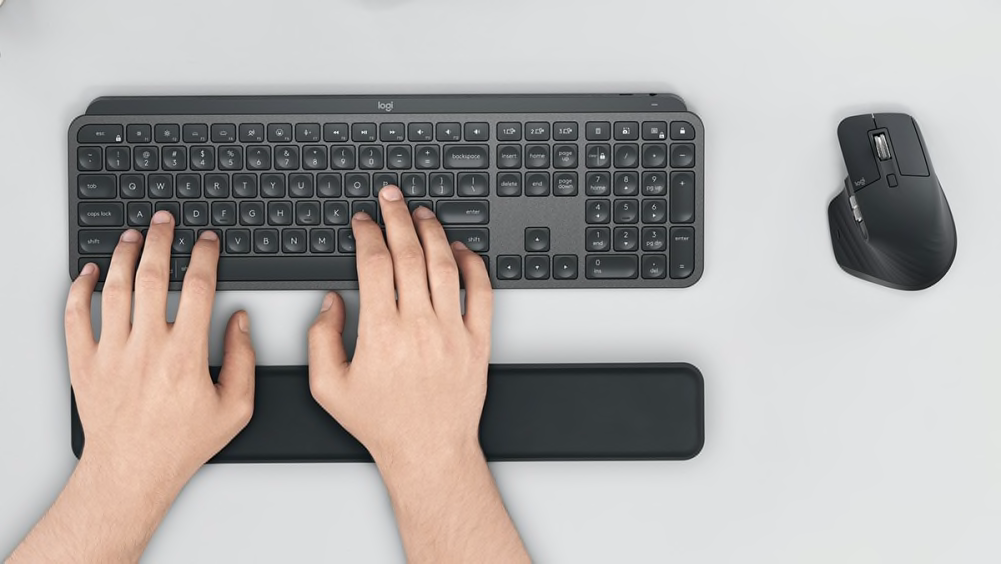 NO-SLIP SUPPORT
MX Keys Combo for Business includes the MX Palm Rest which can be placed and positioned to keep hands in a relaxed position, delivering all-day comfort. Soft yet supportive memory foam is comfortable and durable — plus, it's stain-resistant and easy to clean.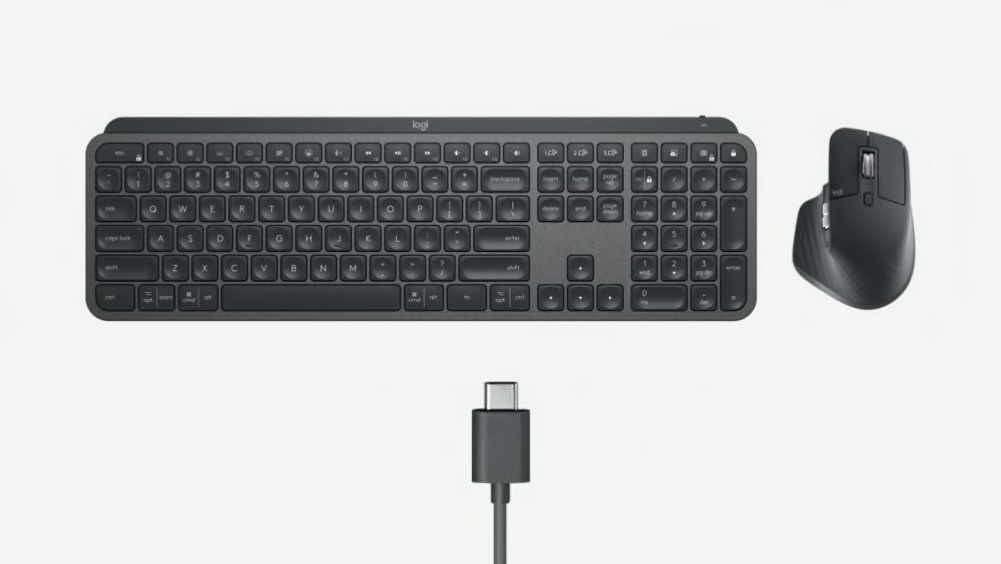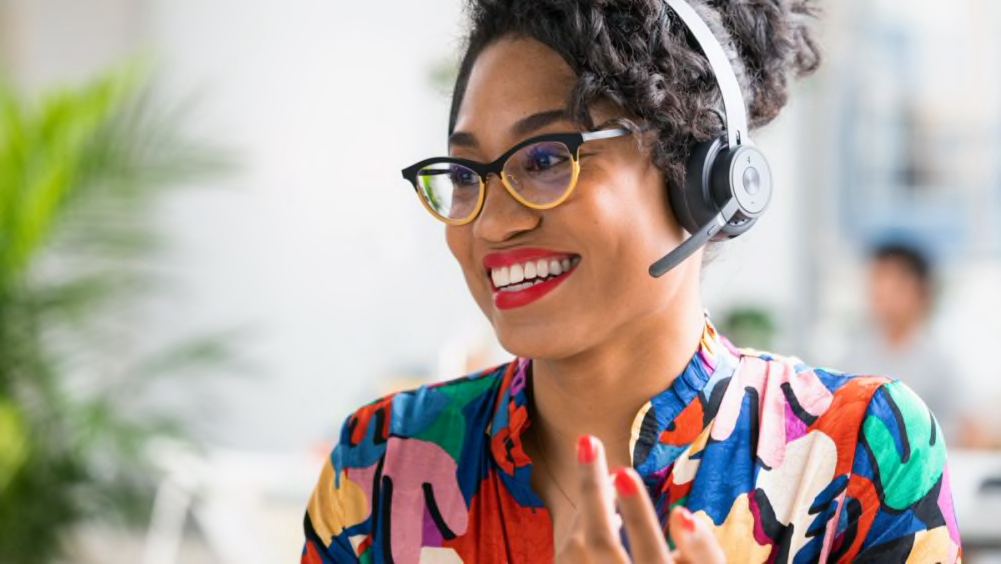 IT REMOTE MANAGEMENT
IT administrators can remotely deploy and manage in mass Logi Bolt device firmware updates (DFU) and Logitech's user workflow and productivity software Logitech Options. Define software settings centrally. Push to Windows and macOS systems.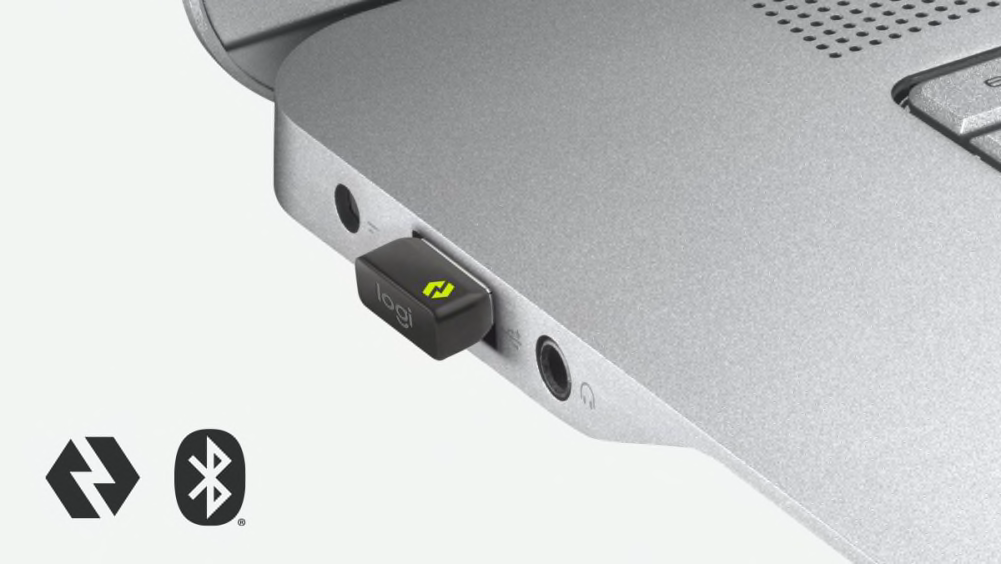 TWO WAYS TO CONNECT
Connect with Bluetooth® or Logi Bolt, a USB receiver that delivers security and high performance even in congested wireless environments. Two connection options offer flexibility for users, plus reliability and security for IT.
Contact Sales
Our team of product experts can help you find the best solution for your company. Fill out the form and a Logitech representative will contact you.
RESELLERS
Purchase from one of our trusted resellers.
GET SUPPORT
Have questions? Visit our support site to find answers.
THANK YOU FOR CONTACTING US
A product expert will reach out to you shortly.
SUBSCRIBE TO OUR BUSINESS NEWSLETTER
THANK YOU FOR CONTACTING US
A product expert will reach out to you shortly.
Default settings which can be customized by users
Logi Bolt Wireless Technology
Bluetooth Low Energy Wireless Technology
MagSpeed wheel
Mode shift button toggle between Ratchet and Free-spin modes
USB-C quick charge
Thumb wheel
Gesture command button
Back/Forward buttons
On/Off switch
Easy-Switch buttons
Customizable F-Keys
Automatic & manual backlighting brightness
Productivity F-Keys
Perfect Stroke keys
Easy-Switch keys
USB-C quick charge
On/Off switch
Caps lock indicator
Dual layout is designed for both Mac and Windows users
MX Palm Rest
Stability from body made of a single metal plate
Integrated numpad
Keyboard layout may vary by country.