Pangea temporary hotfixes here
DESIGN A BETTER WORKSPACE
Enable your teams to work from anywhere. Boost productivity for your business while saving time for IT with Logitech's most advanced personal collaboration solutions.
Solutions for Today's Workplace
Remote work can be overwhelming and exhausting without the right tools for effective collaboration. Logitech conferencing solutions like webcams and headsets bring immersion, organization, and structure to working remotely.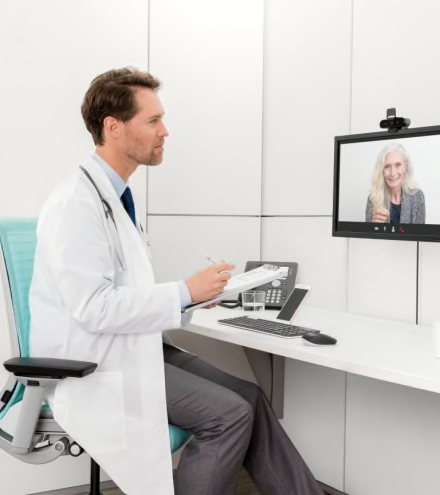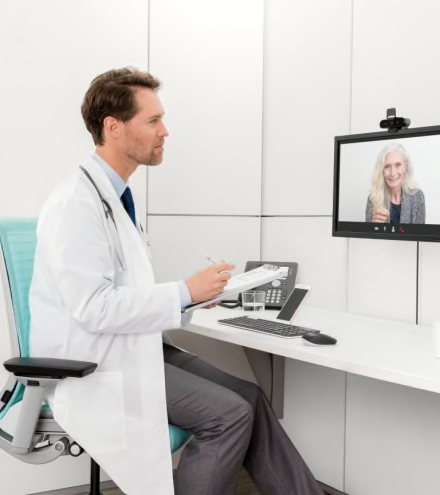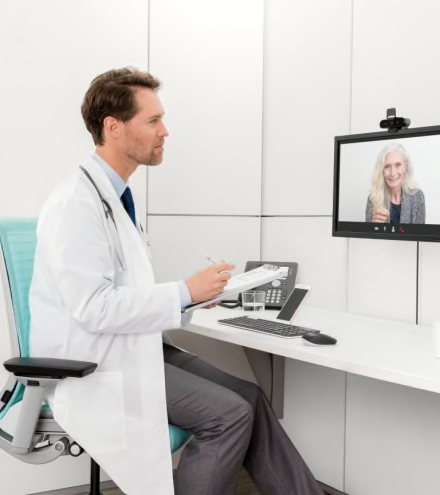 DESIGN A BETTER WORKPLACE EXPERIENCE
Download infographics, eBooks, tipsheets, and other product materials. Discover the features and qualities that make Logitech video conferencing products right for your business.
Rally Bar
Brio
Zone True Wireless
Rally Camera
Scribe
BUILD A HIGH-PERFORMING COLLABORATION SPACE
In today's world, you can work from anywhere as long as you have the right tools. Logitech enables you to do just that. Do you know what solutions work best for you? Take our interactive survey to discover what collaboration solutions your business needs, and we'll offer our expert recommendations on how to optimize your workplace.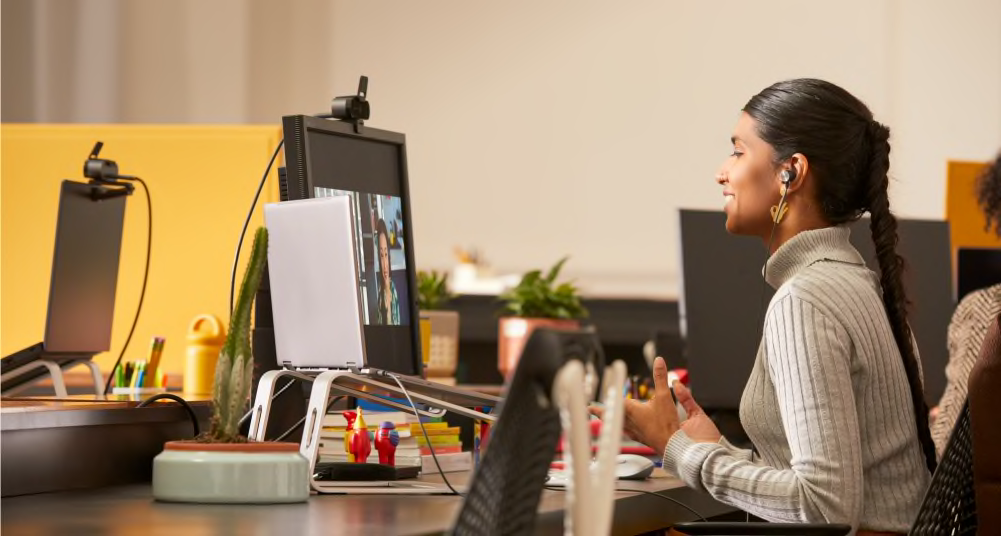 Work Well with Yourself
Get headsets, webcams and more designed with your confidence and well-being in mind.
Take a Piece of the Office Home with You
With Logi Dock, the home office experience is more stable, simplified, and secure than ever before, bringing performance and peace of mind to every remote worker.
Give Every Meeting the Green Light
No more "walking the floors" - use the Sync meeting device management platform to keep a bird's eye view of all your meeting rooms, whether at home or in the office, and monitor them in one place.
BUILT FOR THE PLATFORMS YOU USE EVERYDAY
We're official partners with the world's leading video conferencing platforms. A quick and seamless integration ensures that your team can start meeting right away. 
Leading the Video-First Revolution
It's a video-enabled world, with Logitech at the forefront as #1 in video conferencing hardware. From room solutions to collaboration tools and software, we are delivering purpose-built, practical solutions that make sense for the evolving world of remote work.
Synergy Research Group, Q3 2021 Worldwide Traditional & USB Video Market Share Report, Units Sold
Get In Touch
Are you looking for more information about Logitech's business solutions? We have an expert team ready to help. Please fill in the form and a Logitech Sales representative will contact you shortly.
THANK YOU FOR CONTACTING US
A product expert will reach out to you shortly.