Pangea temporary hotfixes here
Building Resilient Students
Connecting students for improved social emotional outcomes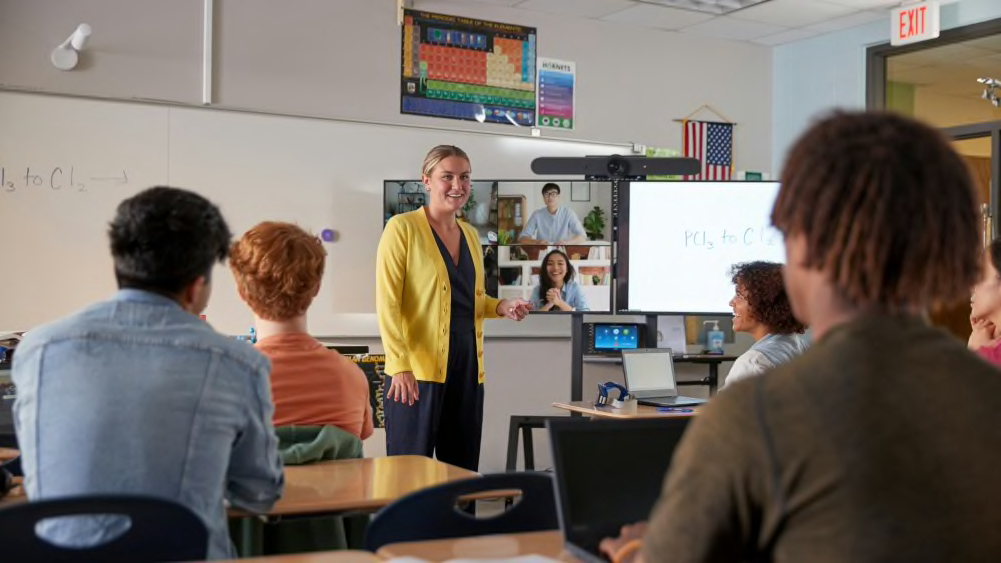 In complex and unpredictable times, it is more important than ever for school to be able to remain in session throughout any type of disruption or shock. Increasingly, school systems are looking to become more resilient so that students can continue learning uninterrupted, regardless of what may be going on in the outside world. They are also looking to become more open as students increasingly have more choice in how they want to learn and from where.
Remote learning and hybrid learning have emerged as the answers to this challenge. Yet, there is still more to do to ensure that these environments are stood up so that they are sturdy, fortified, and versatile in order to deliver excellent learning outcomes at scale. Along with resilience, agility is becoming essential for school systems as they need to adapt to constantly changing circumstances with unprecedented speed.
In short, they need to be insulated from complexity.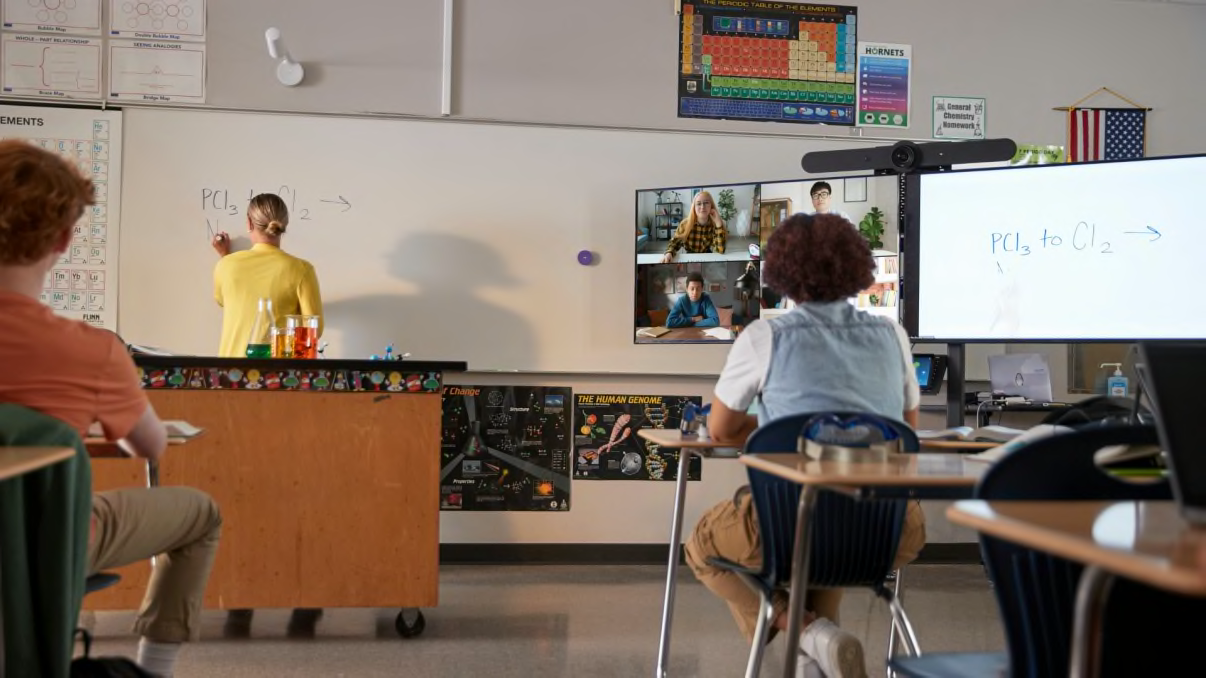 Remote and Hybrid Learning Built for Resilience
Creating a sense of immersion and recreating the in-classroom experience is what successful remote learning is all about. Countless educators have turned to products like Logitech's industrial-designed, studio-quality Rally Camera and AI-powered Scribe Whiteboard Camera to establish virtual learning environments that break down barriers and make the digital classroom come alive. However, there is more to the equation when it comes to sustaining hybrid learning.
Even video conferencing room systems and equipment with advanced features can often come with a complicated, unfriendly user experience and confusing components, resulting in workflow headaches for educators and students and increased time and resources spent by IT on set-up, troubleshooting, and maintenance. The situation is typically further complicated by attempting to deploy these setups across a variety of systems, platforms, and networks - resulting in more delays and fixes. All of this becomes apparent in its counterintuitiveness in the context of resilience and the need for continuous learning from anywhere. It's not sustainable.
And, finally, social and emotional health for students and their own resilience have been brought to the forefront as high priorities, ones that simply cannot be neglected. It's critical that the virtual classroom experience feels natural and is conducive to students' physical, mental and emotional well-being, rather than causing anxiety, loneliness, or stress, or exacerbating conditions like depression. User-friendly technology that is also compelling and consistent can humanize virtual communication, engagement, and collaboration, inspiring students and making them feel excited and comfortable.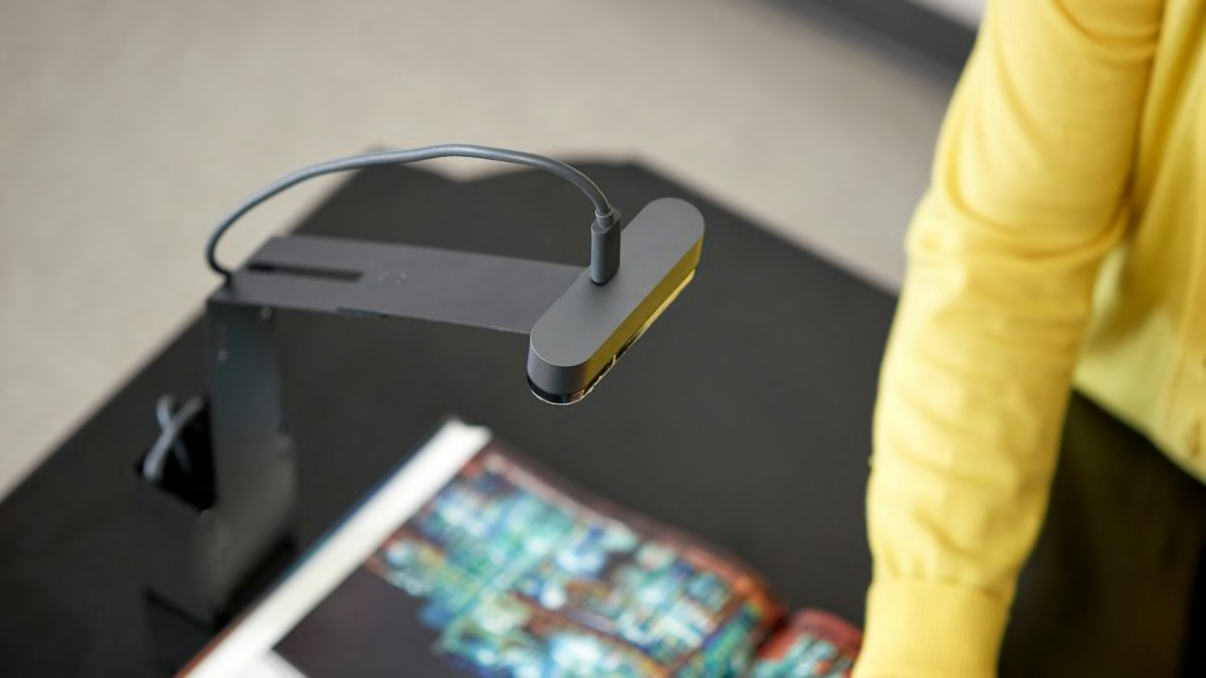 Integration, Flexibility, and Ease of Use Are Critical
Simplicity and ease of use are at the core of remote and hybrid learning arrangements that are built to last and to withstand all kinds of interruptions. "Underneath the hood," it is necessary for remote learning equipment to easily integrate with different video platforms used in classrooms, such as Zoom®, Google MeetTM, and Microsoft Teams®, along with various learning management systems like Canvas, Blackboard, and D2L (Brightspace). Furthermore, in order to be truly scalable, it must work seamlessly across different systems (i.e Windows® and Mac) and varying network connections (i.e in-school, in-home and public).
It must require minimal steps for IT to set up and deploy, and a minimal amount of maintenance. It must be simple for teachers and students to use, emphasizing intuitive one-plug, one-touch and one-tap interactions that keep everyone in the classroom in their flow.
With all of these considerations met, educators can be confident in knowing that their remote and hybrid learning environments not only feature the latest and greatest in audio/video technology, but that they are also highly simplified and protected from complexity - an enemy of seamless continuity in chaotic times when resiliency is of the essence.

Hear From Fellow Educators and School Leaders
See our case studies for details about how Logitech has helped connect students to learning across the globe.
Let's Talk
Learn more about how Logitech Video Classroom Solutions can help educators and students.
THANK YOU FOR CONTACTING US
A product expert will reach out to you shortly.