Pangea temporary hotfixes here
Ignite Student Potential With Tech-Enabled Video Solutions
Help students soar through immersive learning experiences.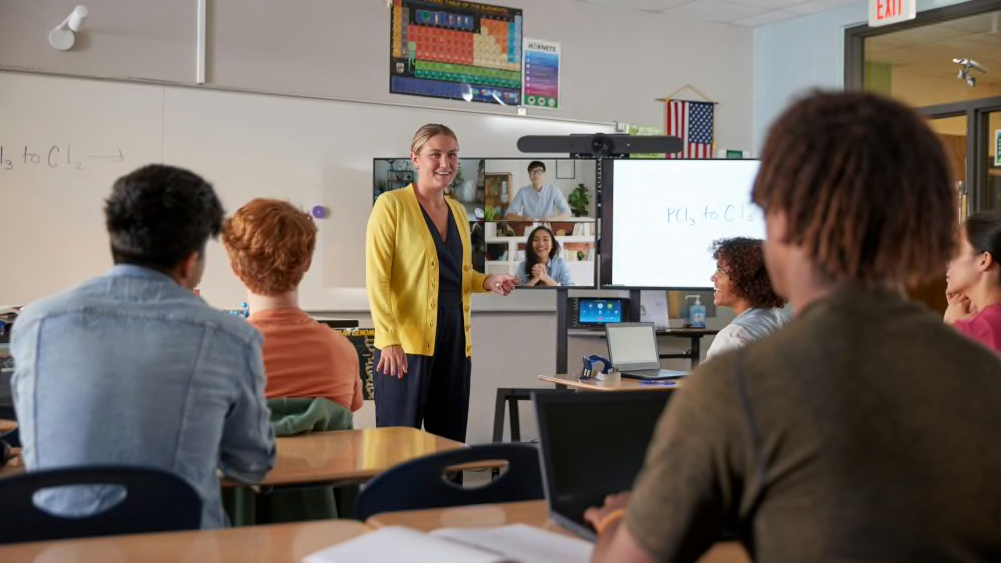 While the environment in which students learn continues to evolve in the pandemic, the goal of educators globally remains the same: to teach students so they meet every learning outcome in every class.
Whether learning is taking place in-person, remotely or in a hybrid arrangement, there is one trait that all thriving students have in common: a sense of connection with their teachers, peers and class material. Students of all ages need to feel immersed in their school experience, regardless of where their education is taking place. Educators today have an exciting opportunity to use technology to bring this feeling of immersion to more students than ever before.
Fostering Student Equity in Any Learning Environment
Creating an immersive learning environment for students in a hybrid arrangement is a multi-part equation. Educators need to reach students in the classroom while fostering communication, engagement and collaboration for those who are learning remotely.
Effective instruction in both learning environments requires more than having powerful technology - it requires having powerful technology that is also simple and flexible to implement and use. It is essential to consider the whole classroom when selecting video conferencing solutions to help educators teach effectively to both students in the classroom and remotely. To maintain student equity in every learning environment, every teaching area and every learning space must be considered.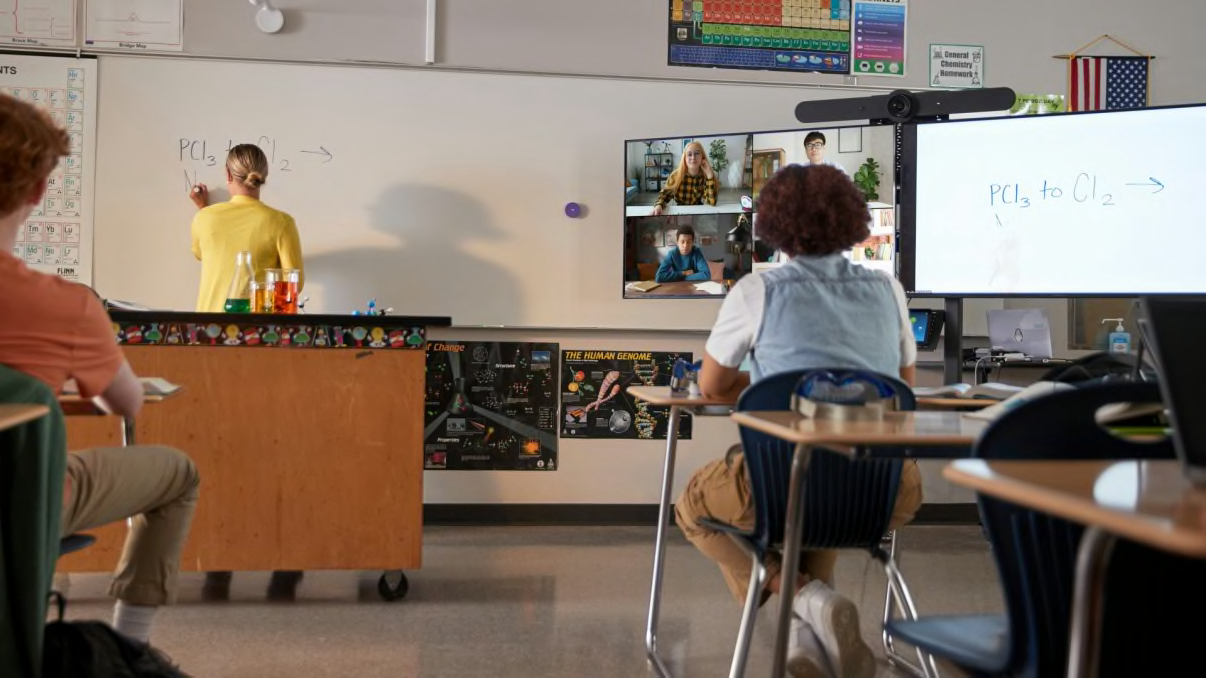 Every Student Deserves the Best Seat in the Class
Every student deserves the best seat in the class regardless of where they are learning. They need to see the educator, the class and the whiteboard to meet learning outcomes successfully.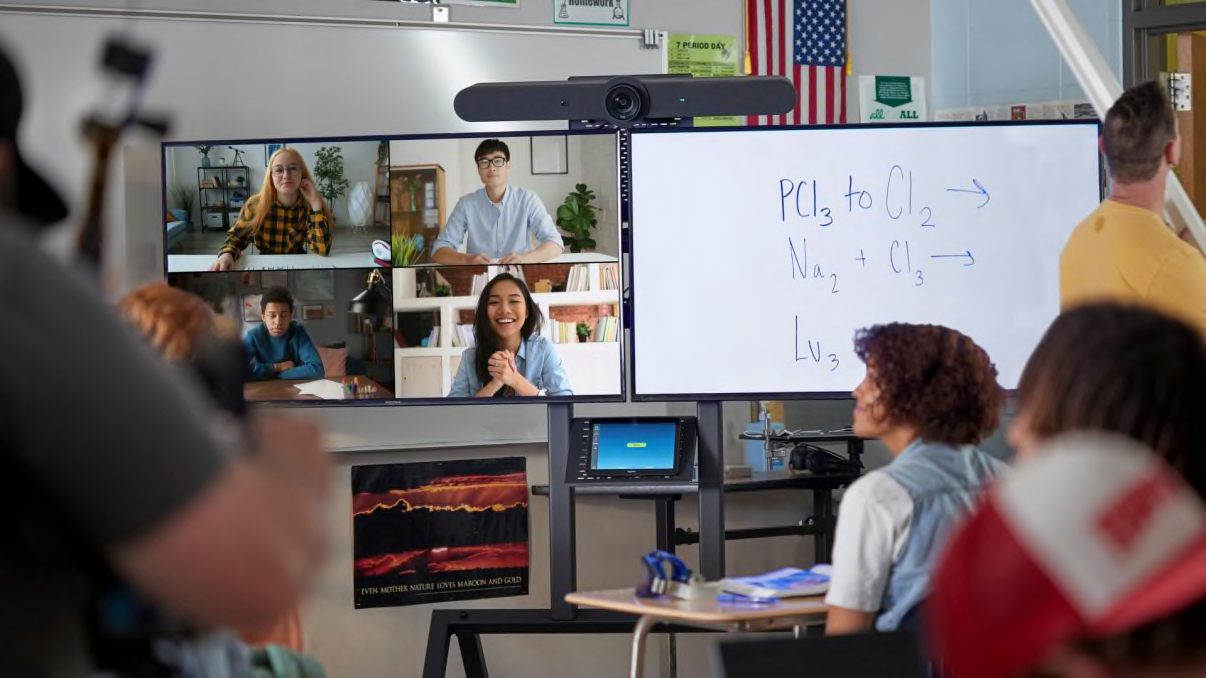 Products like Logitech's industrial-designed Rally Camera capture the educator and every student in the room equally with Ultra-HD imaging and automatic camera control. Rally turns classrooms of all shapes and sizes into hybrid-first environments. With mechanical pan, tilt and zoom, razor-sharp 15X HD zoom, expansive 90-degree diagonal field of view and powerful 4K sensor, Rally can create the sense of immersion that allows hybrid learners to shine.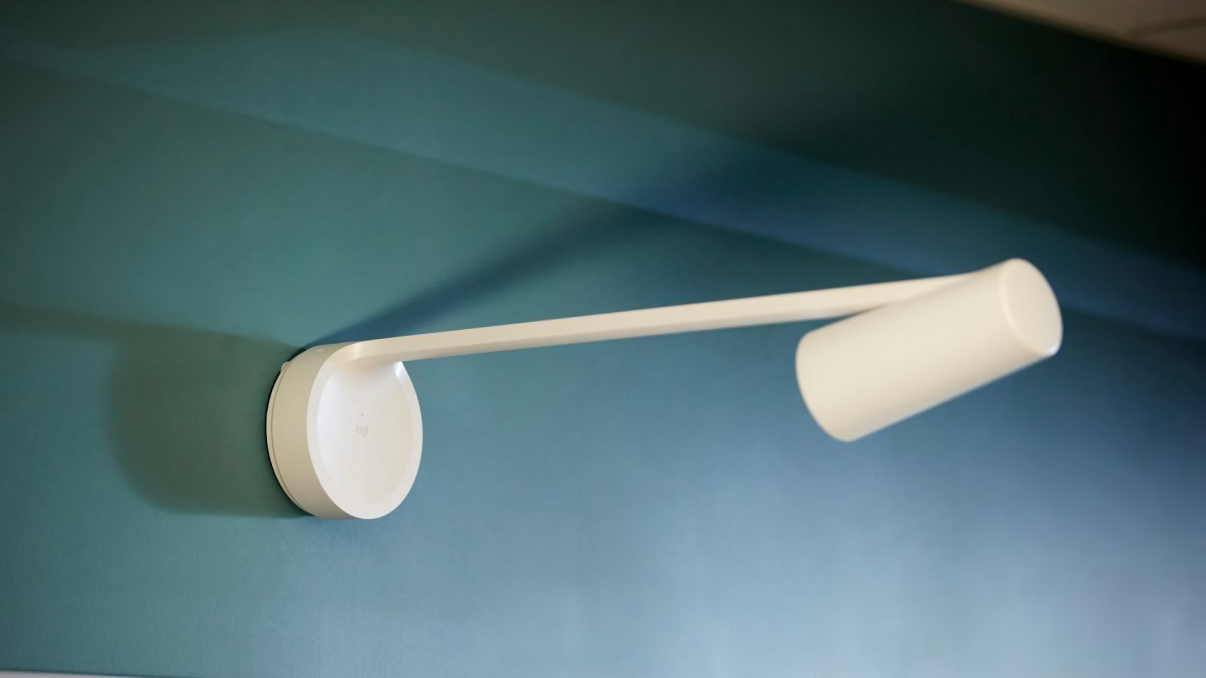 Similarly, Logitech's Scribe Whiteboard Camera helps to recreate the in-person learning experience for remote learners by giving students a crystal-clear view and front row seat to easily interact with whiteboard content. With built-in AI and a custom lens, Scribe makes remote learners feel like they are actually in the room and lets them collaborate on equal footing with their in-person peers without a hitch.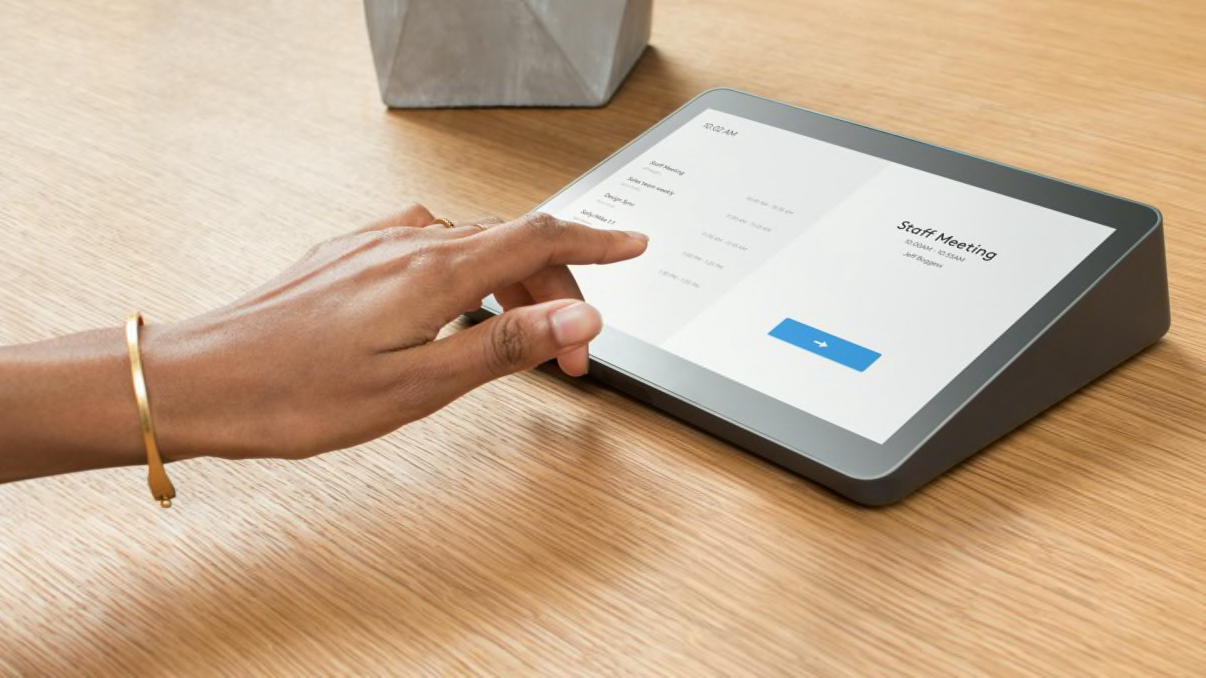 Using Logitech's Tap meeting room touch controller, educators can enjoy one-touch join, calendar integration, instant content sharing and a consistent experience across meeting rooms. With a sleek design, silent operation and motion sensor for always-on readiness, Tap brings ease and convenience to operating a hybrid classroom.
Beyond offering these outstanding features, Rally, Scribe and Tap were designed with simplicity and user-friendliness at the core. They integrate easily with all kinds of room systems and applications, eliminating friction and making them incredibly easy for anyone to set up, use and maintain.
Prioritizing powerful technology that works smoothly across all kinds of boundaries puts an emphasis on the overall student experience and completes the remote learning puzzle--resulting in increased learning outcomes and improving student equity across the globe.
Hear From Fellow Educators and School Leaders
See our case studies for details about how Logitech has helped connect students to learning across the globe.
Let's Talk
Learn more about how Logitech Video Classroom Solutions can help educators and students.
THANK YOU FOR CONTACTING US
A product expert will reach out to you shortly.