Pangea temporary hotfixes here
Student Outcomes at the Center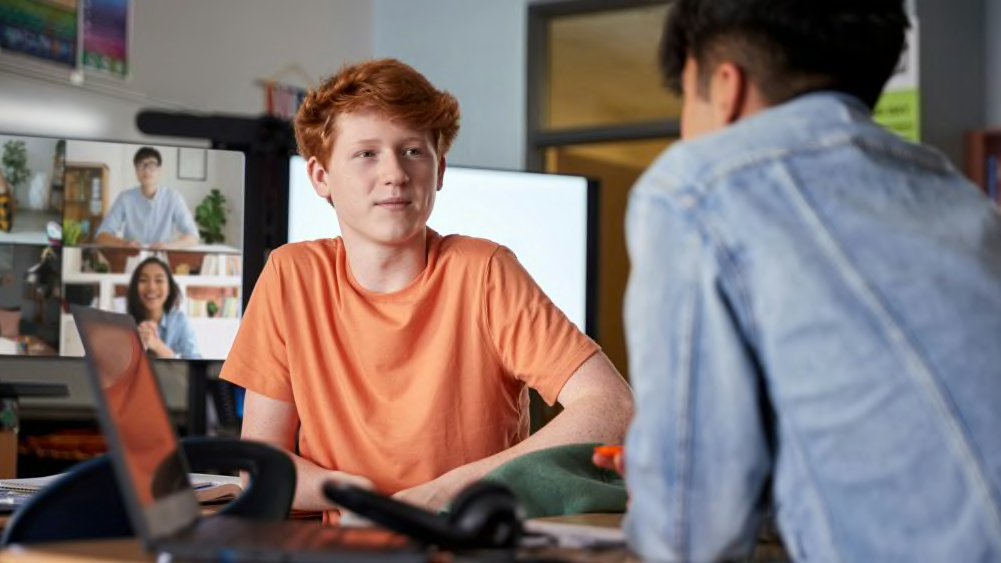 As a school year unlike any other is underway in unprecedented times, it has become clear that remote learning and hybrid classroom environments are here to stay. More options, more continuity, more time and space - virtual learning technology has thrown open the doors to access, inclusion, personalization, and excellence in learning outcomes across boundaries.
But that doesn't mean the transition to remote learning has been perfect or easy by any means. The mass movement toward learning-from-home over the last year and a half has been chaotic and challenging in a multitude of ways, for students and teachers. Still, educators, IT managers and school administrators alike see the thrilling promise of remote learning for the long-term and are determined to realize its full potential. They understand the vision and its implications.
Successful remote learning requires much more than a laptop and the means to connect. There is a need to demystify the underlying essentials for remote learning success - the fundamentals - so that all must-have bases are covered for the current school year to allow all educators to meet outcomes regardless of the learning environment.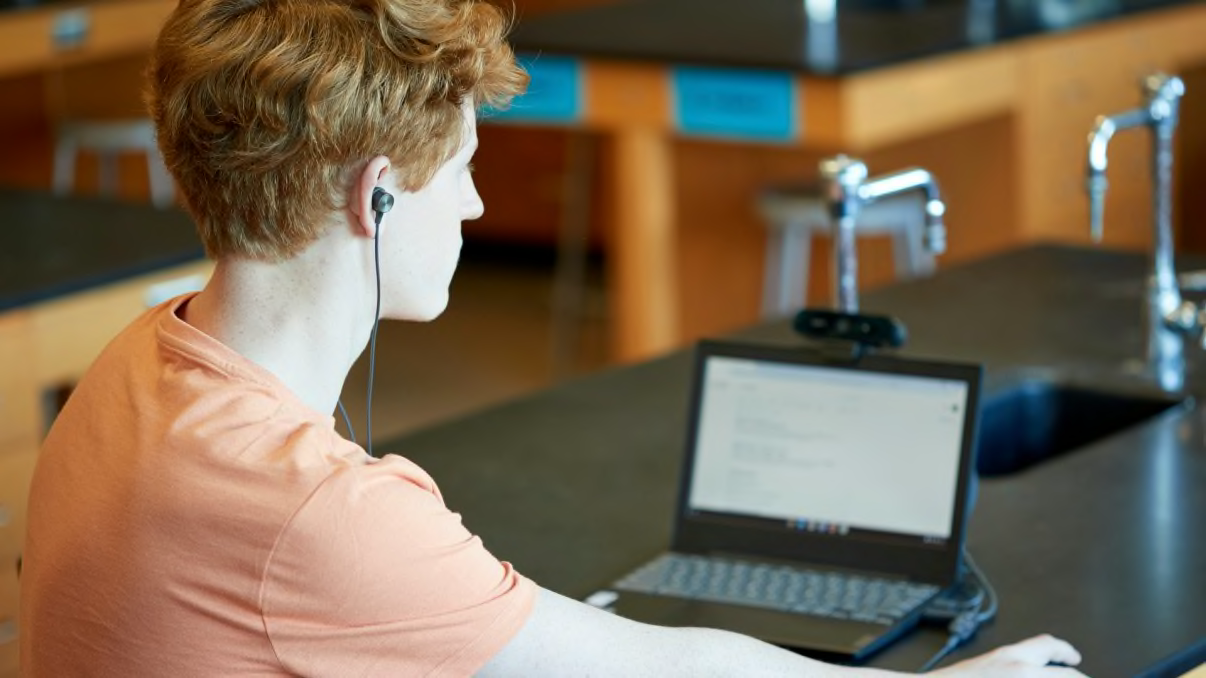 Advanced Features and "Wow-Factor" Audio-Video Quality
It goes without saying that dynamic and uncompromisingly high-quality audio and video technology is non-negotiable for remote learning in order to create a sense of immersion and recreate the in-person experience. Furthermore, features like pan, tilt, and zoom, and cutting-edge technology like AI can make students feel like they are really in the room - or even in a place beyond, somewhere entirely new. Importantly, the room system components should be closely aligned with the dimensions of each space. Students who see and hear clearly meet learning outcomes more easily.
Logitech products like Rally Camera and Scribe Whiteboard Camera are inspiring educators the world over to transform their classrooms for hybrid-first. The industrial-designed, studio-quality Rally Camera offers mechanical pan, tilt, and zoom, razor-sharp 15X HD zoom, an expansive 90-degree diagonal field of view, and a powerful 4K sensor, creating living, breathing digital classrooms. In the same vein, Scribe Whiteboard Camera features built-in AI and a custom lens, giving remote learners a front-row seat and enabling them to interact with whiteboard content as if they were standing right in front of it.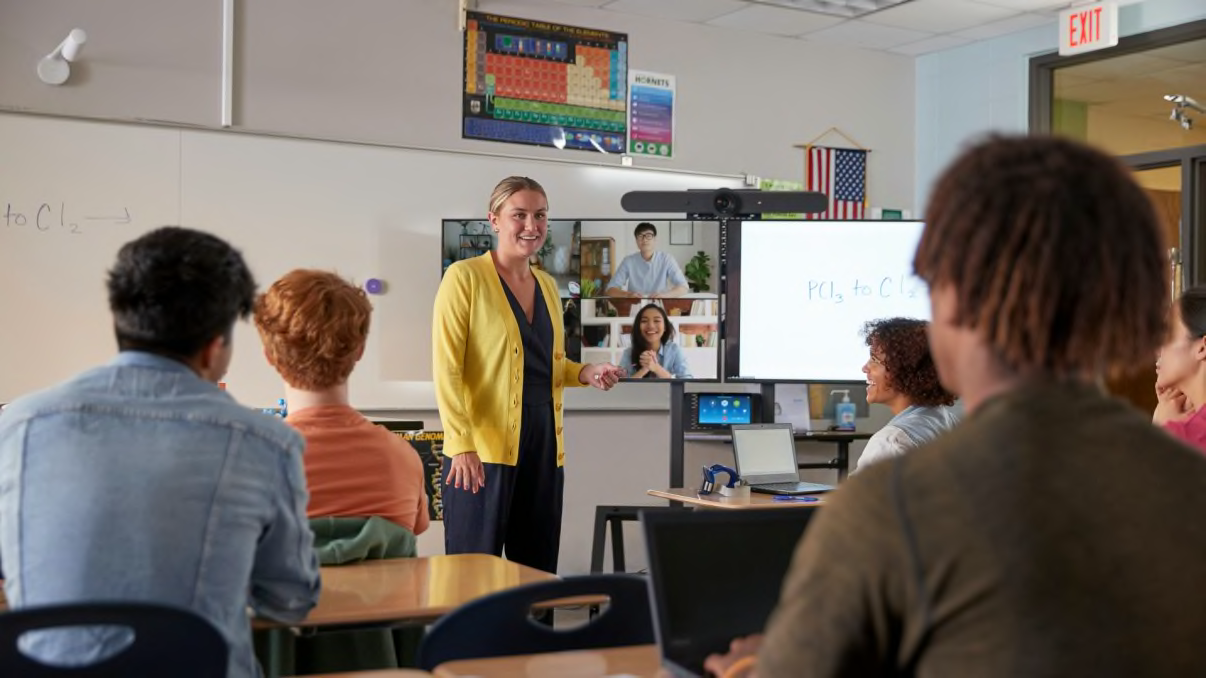 Universal Ease of Use for Students, Teachers, and IT Staff
At the same time, the components need to be extremely simple to deploy, use, and maintain. This is critical for several reasons: first of all, it keeps costs low for IT and minimizes time spent on troubleshooting. Too often, video conferencing technology comes with advanced specs but is difficult to use, with a clunky user interface or finicky components. And as teachers are not IT experts, they should be able to use the components without becoming frustrated and ending up with wasted time that could be spent on learning. Finally, students should be able to hook up their components at home without any issues or delays, whether they are tech-savvy or not. 
Along with keeping costs down, this universal ease of use is so important because it results in fewer distractions and keeps teachers and students in their flow, enhancing the atmosphere and allowing them to stay immersed and engaged in the learning experience.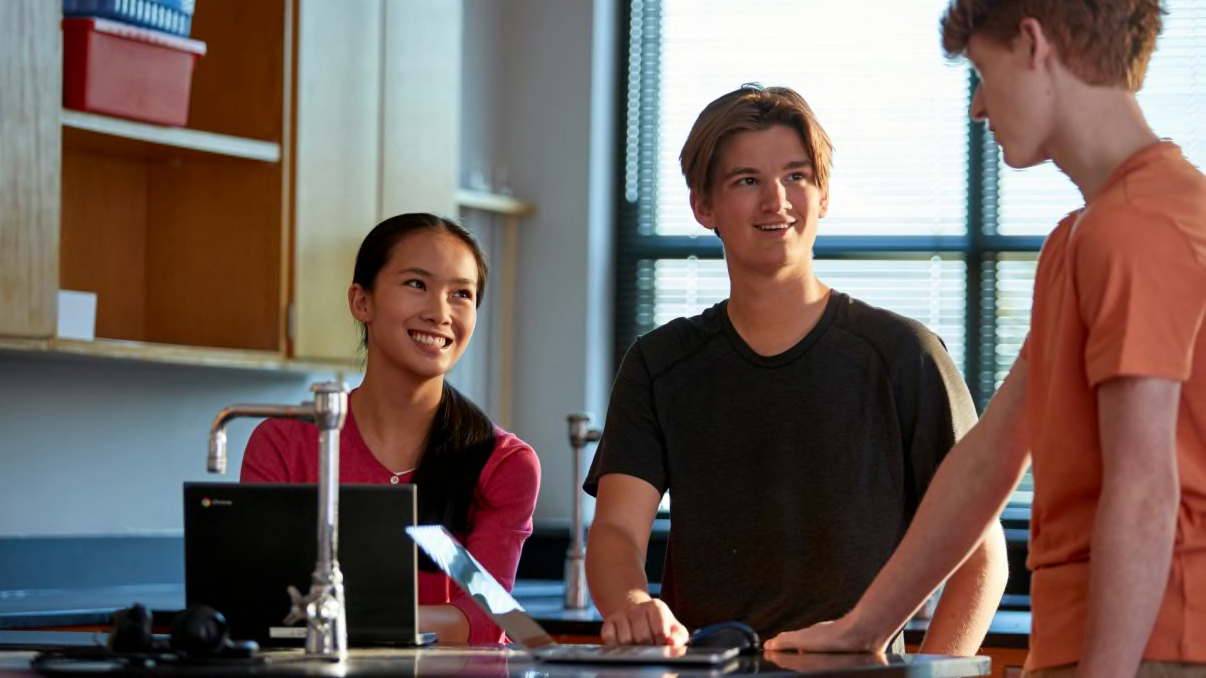 Constantly Updated Certifications and Integrations
Education is constantly evolving, now more than ever. From communication platforms like Zoom®, Google MeetTM, and Microsoft Teams® to learning management systems like Canvas, Blackboard, and D2L (Brightspace), teachers and students work across a variety of systems, networks, and applications daily. From Windows® to Mac, different operating systems come into play across a variety of public and private network connections.
And, increasingly, students are working from not only desktop devices but also smartphones and tablets. Along with having advanced features and being simple to use, remote learning technology must be certified to work with and integrate easily with all of the leading software and hardware that teachers and students rely on. Change is happening rapidly - Rally Camera and Scribe Whiteboard Camera are made for change, keeping communication, engagement, and collaboration alive and well no matter what next year throws at you.
Nailing down the combination of advanced remote learning technology that is simple to handle and integrates well with other software and hardware is of fundamental importance for every hybrid-first classroom environment. With these fundamentals taken care of, IT can spend more time innovating and less time on "fix-its" and teachers can spend more time doing what they do best.
Hear From Fellow Educators and School Leaders
See our case studies for details about how Logitech has helped connect students to learning across the globe.
Let's Talk
Learn more about how Logitech Video Classroom Solutions can help educators and students.
THANK YOU FOR CONTACTING US
A product expert will reach out to you shortly.