Pangea temporary hotfixes here
PT. Tanikaya Multi Sarana
Tanikaya Improves Support for the Domestic Agricultural Industry using Logitech Room Solutions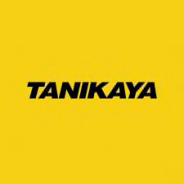 PT. Tanikaya Multi Sarana specializes in modern agricultural machinery manufacturing and distribution. They serve the agriculture businesses, including plantation and animal husbandry to enhance competitiveness with cutting-edge tools.
Tap, Rally Bar, Zoom Room
"With Logitech Room Solutions, we can offer virtual visits and our clients can still coordinate with our Marketing Team to see products in the warehouse."
Windy Fitriani
Sales & Marketing, Tanikaya
PT. Tanikaya Multi Sarana helps farmers across Indonesia adopt agricultural machinery. The pandemic meant Tanikaya needed video collaboration technology with excellent video and audio quality to demonstrate products clearly.

Agricultural machinery purchases typically require customers to meet with sales representatives face-to-face for a hands-on look at products. Tanikaya's clients are spread across various regions. Meeting with a salesperson could require considerable travel time and cost.
Tanikaya identified this as an opportunity to innovate by offering virtual product demonstrations.
Tanikaya turned to Logitech Room Solutions for Zoom to implement virtual product demos.
Logitech Rally Bar provided cinema-quality video so clients could see every detail in crisp clarity. This allows them to understand what products they need. 

The Logitech Tap meeting room touch-controller made it easy to conduct virtual meetings with tap-to-join functionality. 

Logitech Room Solutions empowered Tanikaya to educate potential clients about their products without being together in person. Since clients are now able to see the machinery up close and ask questions without traveling to the office, Tanikaya has a much easier time making sales.
Tanikaya has seen company wide improvements in productivity and communication after making the switch to virtual meetings with Rally Bar supported by Zoom Rooms 
RECOMMENDED PRODUCTS FOR YOU
Meeting room touch controller for video conferencing services, including Google Meet and Microsoft Teams Rooms on Windows.
Remote management that scales to thousands of Logitech meeting room devices.
VIDEO CONFERENCING FOR EVERY SPACE
Find out more about how Logitech video conferencing products perform in a business environment.