Article: Work from Home Hacks to Keep Video Meetings Secure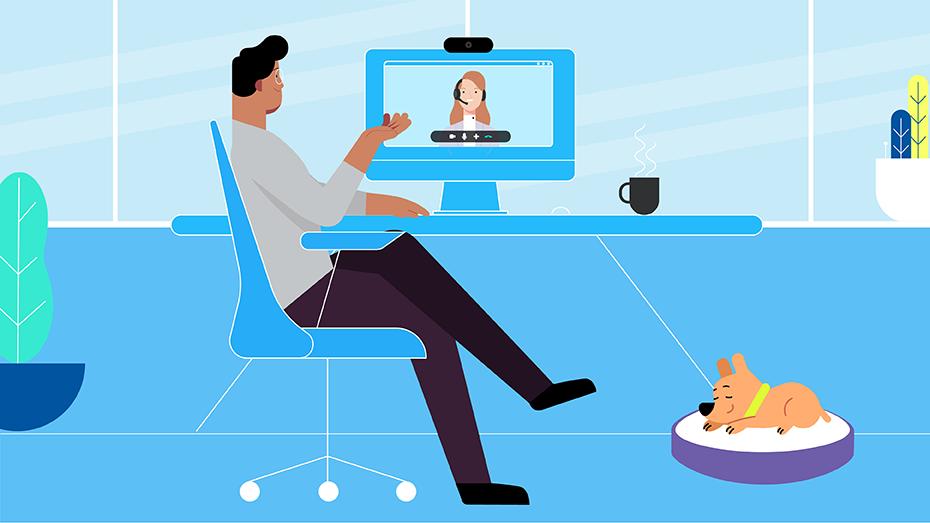 If you're new to video conferencing, you've probably discovered that it's a great tool for connecting with others and getting work done, especially when you can't meet in person. That said, it's hard to ignore recent stories about meetings getting hacked. And perhaps you're concerned about it happening to you.
Here's something to consider: Contrary to popular belief, most "hackers" aren't terribly sophisticated. The typical hacker, like most criminals, preys on easy targets. That's good news, because it means that with a few simple steps anyone can prevent hackers and pranksters from spoiling their meeting.
In this article we take a look at steps IT teams and meeting hosts can follow to ensure video conferences are safe and secure.
Tips for Meeting Hosts
In many organizations, IT teams eliminate the guesswork from security by pre-determining settings in your video conferencing software account. If you're unsure about something, it's best to start with these internal experts.

Beyond consulting the experts, you'll want to get familiar with the settings panel in your video conferencing application of choice. Ensure that you are thoughtfully managing the features that IT has made optional, especially as it relates to who can join your meetings and how they are allowed to participate. Different video software applications provide different options for these two areas. We'll discuss them both generally. Be sure to check your preferred video application to see which options apply to you.
Controlling Who Can Join Your Meeting
In general, video conferencing applications let you as the host decide who can attend your meeting, who can join directly, and who needs to wait in a "virtual waiting room" or "lobby" before they can join.
The least control is to allow anyone with a link to join without restriction. The strictest control is to only allow invited guests to join and to further require the host to approve them to enter. You can achieve the right level of control for your meeting through options such as:
Using randomly generated meeting IDs for each meeting you host, rather than your personal meeting room or ID

Providing a "lobby" or "waiting room" for attendees until the host has joined the meeting or admitted them in

Setting a password to enter the meeting

Restricting your meeting to invitees only (the default setting in some video applications)

Locking your meeting once it's begun so no one else can enter
As the meeting host, it's also good practice to monitor the participant list, ask participants to self-identify, – and remove those you don't recognize. These extra precautions are especially important for large or public meetings.


Moderating Your Meeting
In addition to managing who can attend your meeting, you will also want to consider:
Who is and isn't allowed to share content

Who is able to speak or interrupt

Who controls the mute function

Who can initiate a meeting recording and who can access the recording afterward
These are important options to prevent your meeting from being hijacked by a prankster.

In smaller or collaborative meetings, it usually makes sense to allow everyone to speak and share content. In larger meetings, however, you'll often want to restrict these permissions to only the people who are presenting. In this situation, the chat feature available in most video conferencing applications enables non-presenting participants to engage. You may also consider options such as admitting attendees in mute mode and turning off the chat feature.
General Advice for all Meeting Hosts and Participants
In addition to the above recommendations, hosts and participants should follow these best-practices when running or attending video meetings.
Use a secure connection. Whenever possible, avoid unsecured networks when connecting to business-related video conferences. Even home Wi-Fi can be targeted by hackers. Connecting through your company's virtual private network, or setting up your own VPN, can help ensure security.  
Keep software up to date. This is such a basic recommendation, and yet it's surprising how many people fail to update software on their laptops and phones or keep their video conferencing software up to date. (See note above about hackers preying on easy targets!)
Tips for IT Teams
As an IT manager, you need to enable and support end users who have varying degrees of knowledge on the subjects of video conferencing and security. With that in mind, here are two approaches for implementing best practices.
Take control upfront. By taking a proactive approach, you can prevent many of the security problems end users encounter. For example, implementing automatic software updates will eliminate most security issues. Also, review your video software's admin console to determine which security features are critical for users and configure those settings so they can't be overridden.
Educate and even over-communicate to end users. What you can't control, you may be able to change through education. Step one is providing simple, easy-to-find training that's actionable for end users. At the same time, it's often best to over-communicate regarding software training, updates, and security changes. The goal is always to make it as easy as possible for people to understand and adopt security measures.
With everything that's going on, it's worth taking a moment to recognize that no one means to be careless about video security and privacy. A little communication and understanding can go a long way. Being proactive about security will keep you or your user community from becoming an easy target for hackers and pranksters.
You May Also Be Interested In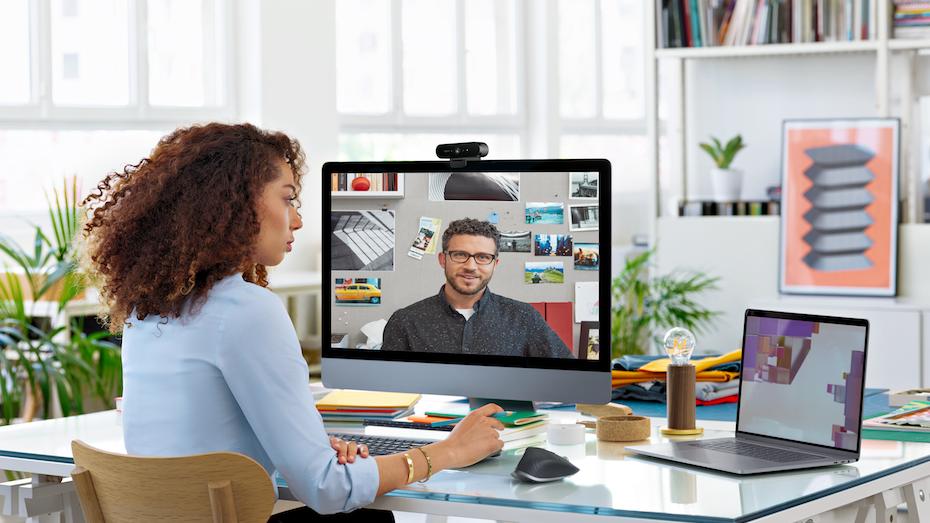 ARTICLE: VIDEO CONFERENCING IS HERE TO STAY. ARE YOU READY?
Video adoption for remote meetings is growing at a remarkable pace. Is IT ready to meet the demand? Follow these best practices to ensure you're prepared.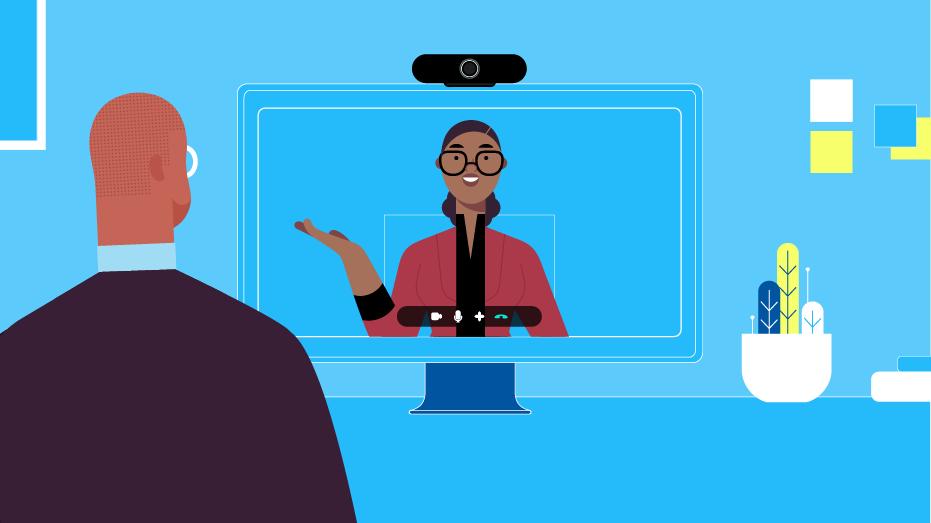 ARTICLE: WORK FROM HOME HACKS TO IMPROVE YOUR VIDEO COMMUNICATION SKILLS
Learn quick and easy tips for communicating effectively on video meetings, from how to feel more comfortable with video conferencing, to how to look and sound great.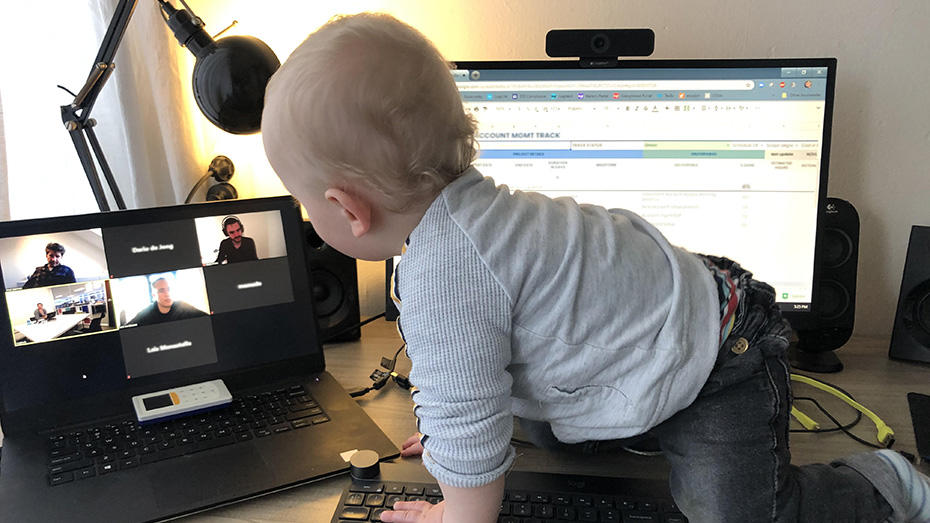 ARTICLE: TIPS FOR PARENTS BALANCING WORKING FROM HOME AND CHILDCARE
Learn how to manage important video meetings while you're working at home with your kids.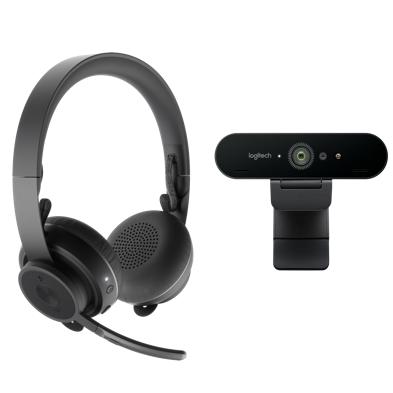 PRO PERSONAL VIDEO COLLABORATION KIT
Logitech Zone Wireless + Brio 4K webcam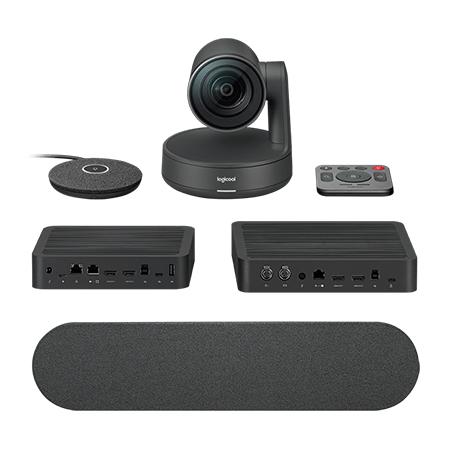 MEETUP
All-in-one conferencecam for small conference rooms and huddle rooms.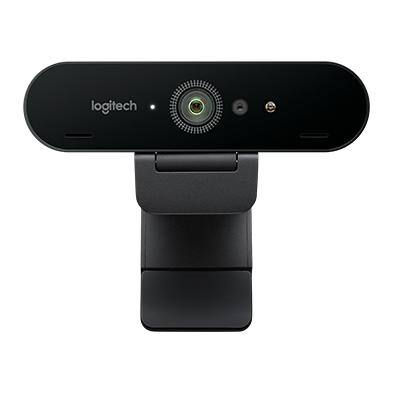 BRIO
Logitech Zone Wireless + Brio 4K webcam
VIDEO CONFERENCING FOR EVERY SPACE.
Find out more about how Logitech video conferencing products
perform in a business environment.