Pangea temporary hotfixes here
ONE CRAYON.
WORLDS OF POSSIBILITY.
Unleash what's possible in your classroom. Crayon empowers students write, draw, create, and learn however they do best.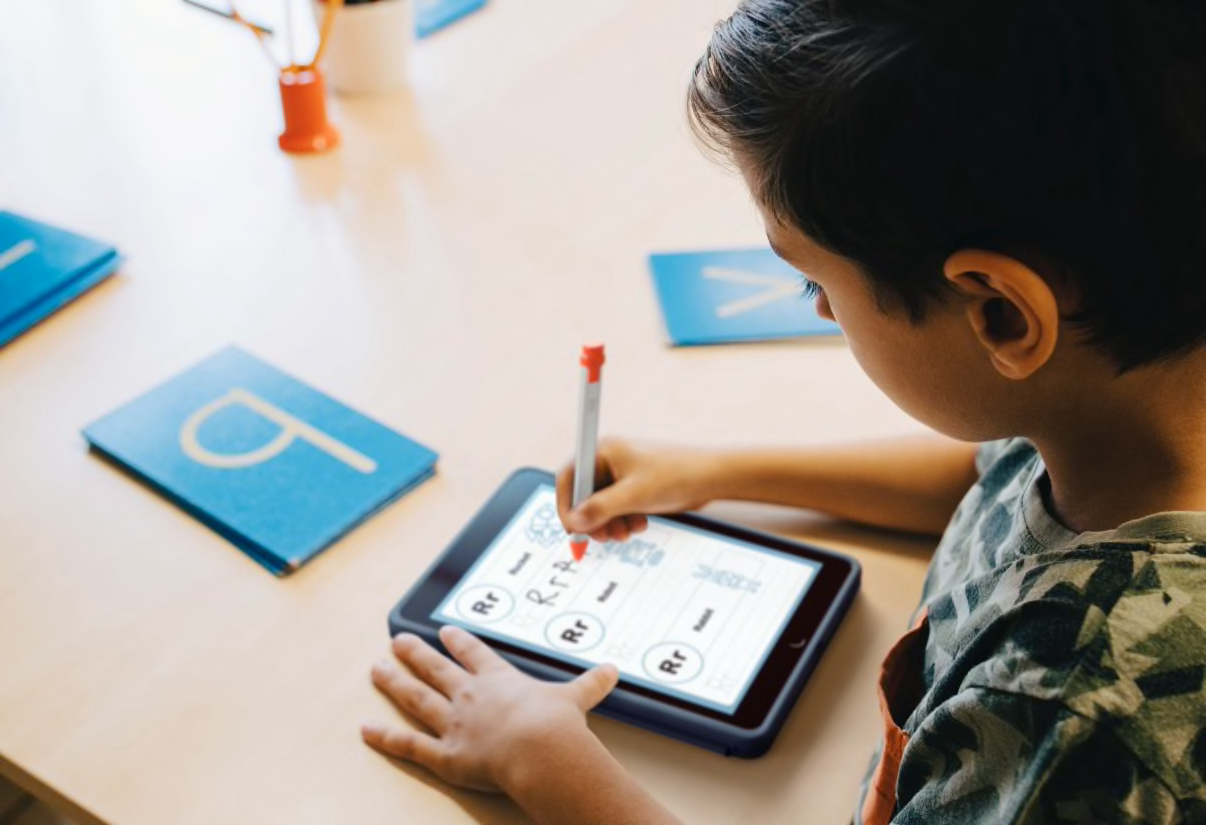 Crayon opens up whole new learning avenues for all students, regardless of age, subject, or learning style. The kid-friendly design and pixel-perfect technology lets students write, take visual notes, draw idea graphs, and craft illustrations. This allows plenty of opportunity for adapted learning, so students can solidify and show their knowledge their own way, and reach their full potential.
ALL DISCIPLINES. BETTER RESULTS.
Good note taking is a skill that crosses disciplines, and it's a fact that students learn when they write. Writing and annotating can help improve their critical thinking, writing, and listening skills—which is tremendously valuable for their learning and development.
COLLABORATE WITH CRAYON
Crayon can open doors for student-to-student collaboration, working alongside a growing list of digital apps. It makes student work more legible, and allows students to revisit their assignments without having to dig through papers. With classrooms becoming more and more paperless, it's a valuable tool.
CRAYON FOR STEM
The right tools can garner confidence and excitement for students, even in STEM, empowering them to succeed. Crayon allows STEM Students to effectively work through equations, illustrate complex scientific concepts, or make annotations.
CRAYON FOR DESIGN
Empower students to express themselves and learn intuitively with a tool that lets them unleash their creativity. Whether it's presentations, illustrations, or all manner of visual learning, students get a boost with Logitech Crayon.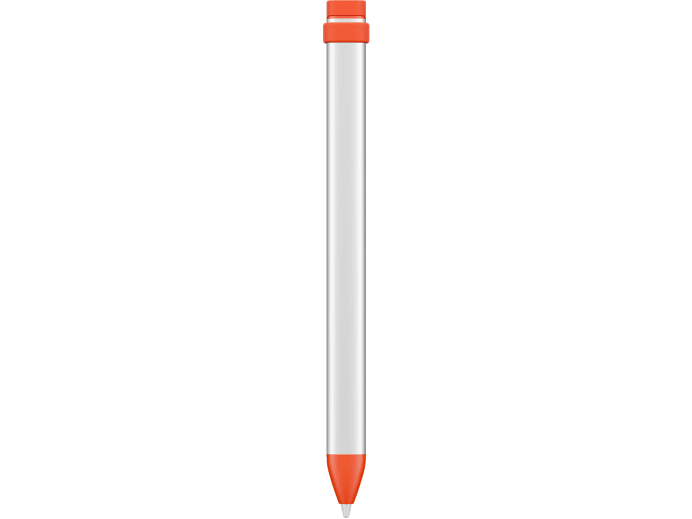 iPad Pro 12.9-inch (4th gen)
Model: A2229, A2069, A2232, A2233

iPad Pro 12.9-inch (3rd Gen)
Model: A1876, A2014, A1895, A1983

iPad Pro 11-inch (2nd Gen)
Model: A2228, A2068, A2230, A2231

iPad Pro 11-inch (1st Gen)
Model: A1980, A2013, A1934, A1979

iPad (9th gen)
Model: A2602, A2603, A2604, A2605

iPad (8th Gen)
Model: A2270, A2428, A2429, A2430

iPad (7th gen)
Model: A2197, A2200, A2198

iPad (6th Gen)
Model: A1893, A1954

iPad Air (4th gen)
Model: A2316, A2324, A2325, A2072

iPad Air (3rd Gen)
Model: A2152, A2123, A2153, A2154

iPad mini (6th gen)
Model: A2567, A2568, A2569

iPad mini® (5th gen)
Model: A2133, A2124, A2126, A2125

*All iPad models must be updated to iPadOS 12.2 and above


Tip

Replaceable (purchased separately)
Tilt sensitivity for dynamic line weight
Palm rejection technology ignores stray touches

Battery and charging

Lithium battery
Up to 7.5 hours of writing time on single charge
Automatically powers off after 30 minutes of idle time to preserve battery
On/off button requiring 1 sec press
Battery life indicator: Short press on on/off button
Green light if battery > 10%
Red light if battery < 10%
LED blinks red if battery life < 5%
Charge via iPad lightning cable
Charging port covered by a replaceable tethered cap

Materials

Tube: Aluminum
Cap: Silicon Rubber
Skirt: PC+ABS

3-year limited hardware warranty
THANK YOU FOR CONTACTING US
A product expert will reach out to you shortly.