Pangea temporary hotfixes here
Brio 500
Full HD 1080p webcam with light correction, auto-framing, and Show Mode
Bring your best self to every meeting. Brio 500 ensures that you always look and sound natural in meetings so you can connect more genuinely with others.
NOTE: The auto-framing feature requires users to download and use Logi Tune. Logi Tune is not available for ChromeOS.

Dimensions
Webcam only
Height: 31.5 mm
Width: 110 mm
Depth: 31.5 mm
Webcam + Mount
Height: 51.5 mm
Width: 110 mm
Depth: 45 mm, incl. mount clip
Weight: 121 g, incl. mount clip & cable
Attached Cable length: 1.5 m
Mounting Clip
Height: 25 mm
Width: 45.8 mm
Depth: 65.1 mm
Weight: 40 g, incl. Removable mount adapter
Technical Specifications
Multiple resolutions
1080p/30fps (1920x1080 pixels)
720p/60fps (1280x720 pixels)
Diagonal field of view (dFoV): 90°/78°/65°
Hardware zoom: 4x Digital zoom
Built-in Microphone type: Stereo microphone
USB connectivity: USB-C plug-and-play
Privacy shutter: Integrated
Rightlight 4 with HDR for clear image in various lighting environments ranging from low light to direct sunlight
The detachable universal mounting clip fits laptops, LCD displays, or monitors
1-Year Limited Hardware Warranty
Off-white :

960-001429

Rose :

960-001433

Graphite :

960-001423
Certified for
Microsoft Teams, Zoom, Google Meet, Works With Chromebook
Compatible with
Windows 8 or later (Windows 8.1 or higher required for resolutions greater than 1080p)
macOS 10.10 or later
ChromeOS
(2GB RAM or more needed for 1080p video streaming and 1GB RAM is typically needed for streaming 720p)
Brio 500 with attached USB-C cable
Mount clip with removable mount adapter
User documentation
BRIO 500
Show up to every video call feeling confident, engaged, and authentic
PUT YOUR BEST SELF FORWARD
Feel confident in every hybrid meeting with a webcam that brings personality and ease to your office setup. Auto light correction and noise-reducing mics ensure you look and sound clear and natural in every meeting you join.
BE FULLY PRESENT
Join any business meeting feeling confident, engaged, and authentic with a webcam that lets you be your best self.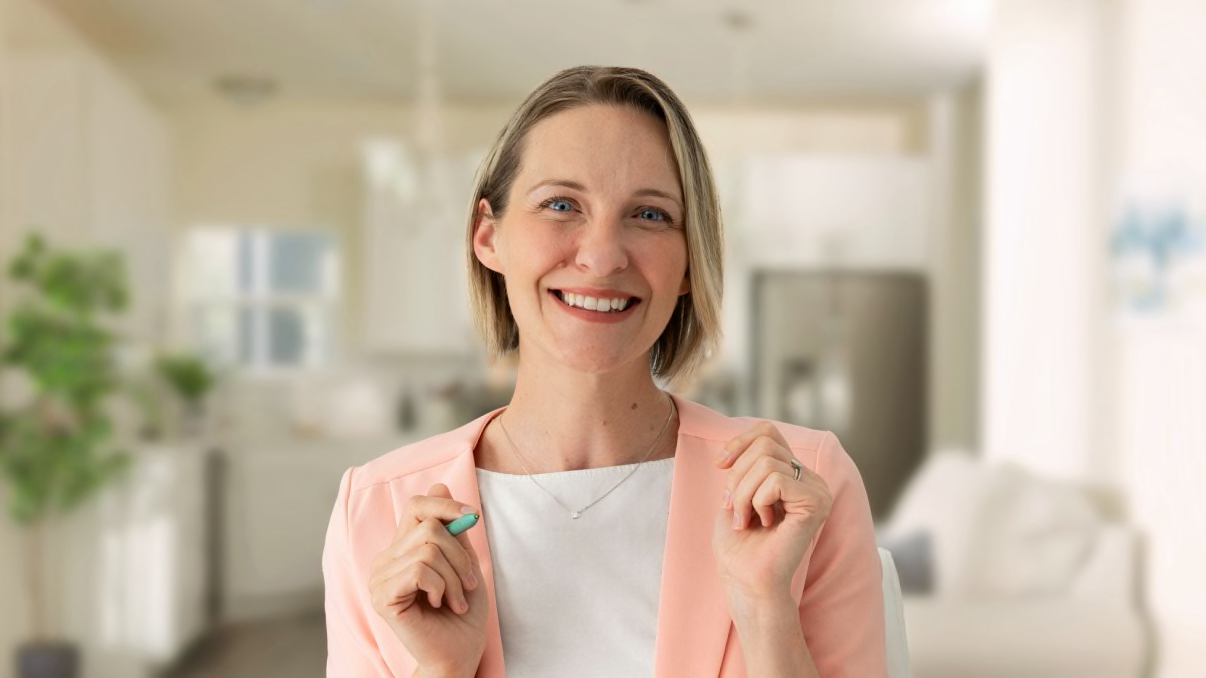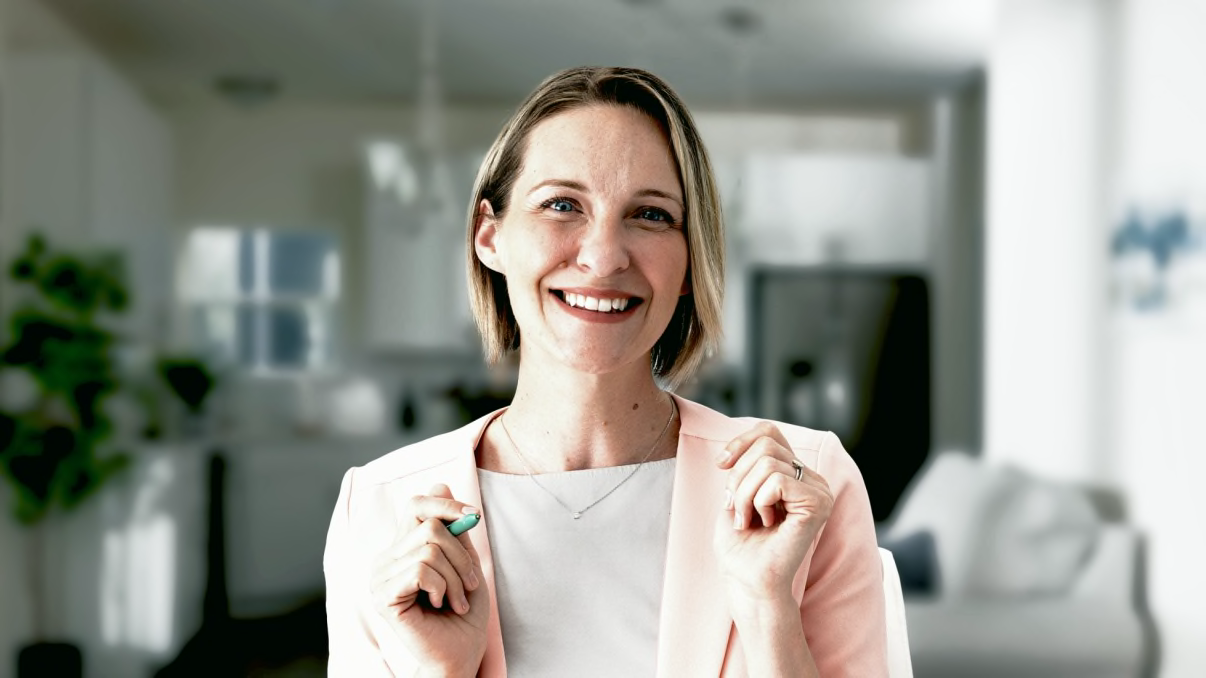 Brio 500 RightLight 4 automatically adjusts to your environment so you appear well-lit even in poor lighting conditions.
The blurred image background can be created by most video meeting platforms.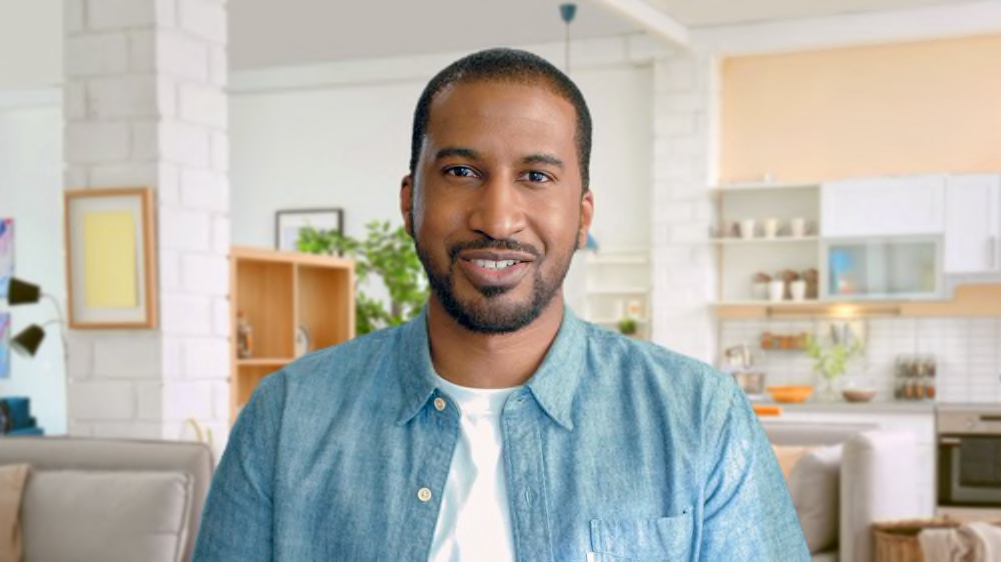 Full HD 1080p resolution and AI-based face image correction provides outstanding image quality so others can see you with greater clarity.
See compatibility page for the latest information on RightSight availability. Chrome OS is not supported at this time.

LIFT YOUR VOICE
Be sure your colleagues hear what you have to say, even when you're without your headset or earbuds. Noise-reducing mics filter out background sound and enhance your voice so you're heard clearly and not the noise around you.
SHOW YOUR WORK
Use the innovative new Show Mode to tilt the camera down and present sketches, work in progress, and other objects on your desk. The included mount features a micro-suction pad that secures the webcam to the back of your monitor, allowing you to make quick adjustments with one hand. Download Logi Tune for free to enable Show Mode.
MADE FOR MEETINGS
Easily join a meeting using your preferred video meeting app. Brio 500 is compatible with most meeting and calling platforms and is certified for use with Microsoft Teams, Google Meet, Zoom.
INSTANT PRIVACY
Rotate the integrated privacy shutter to completely block the camera when you don't wish to be seen. Designed to protect your privacy. Engineered for easy operation.
Logi Tune for Video Conferencing
Even better with Logi Tune
Download the free Logi TuneLogi Tune not available for ChromeOS. app for additional features that allow you to adjust the webcam to your preferences. Change the field of view. Mute the microphone. Adjust color and image resolution. Take advantage of auto-framing, digital zoom, and automatic firmware updates.
OPTIMUM GEAR ECOSYSTEM
Logitech G HUB software gives you a single portal for optimizing and customizing all your supported Logitech G gear: mice, keyboards, headsets, speakers, and webcams.
SUSTAINABILITY AT LOGITECH
Logitech is committed to creating a more sustainable world. We are actively working to minimize our environmental footprint and accelerate the pace of social change.
Made With Recycled Plastic
The plastic parts in Brio 500 include certified post consumer recycled plastic — 68% for graphite, 59% for off-white, rose — to give a second life to end-of-life plastic from old consumers electronics and help reduce our carbon footprintexcluding accessories and packaging. Measured by weight.
Responsible Packaging
The paper packaging for Brio 500 comes from FSC™-certified forests and other controlled sources. By choosing this product, you are supporting responsible management of the world's forests.
Carbon Neutral
Brio 500 is certified carbon neutral. This means the carbon impact of the product and packaging has been reduced to zero due to Logitech investment in carbon-offsetting and removal projects.
Recycled Plastic
Responsible Packaging
Carbon Neutral
MAKE YOUR WORKSPACE YOUR OWN
Create your happy place with a workspace that fits your personality and taste. The stylish Brio 500 webcam joins a family of other thoughtfully designed Logitech peripherals, including the Zone Vibe 100 wireless headphones, K380 Multi-Device keyboard and M350 Pebble Mouse.
Find The Right Product For You
Description
Resolution FPS
Diagonal Field of View
Zoom Capability (hardware)
Autofocus
Auto Light Correction
Noise Cancelling Mic(s)
Connection
Cable Length
Tripod Compatible
Privacy Shutter
Software Support
Full HD 1080p webcam with light correction, auto-framing, and Show Mode
Full HD 1080p/30fps
HD 720p/60fps
90°
4x
Yes
RightLight 4
2 beamforming mics
USB-C plug-and-play
1.5 m
Yes
Yes
Yes
Serious streaming webcam. Hyper-fast HD 720p at 60fps.
Full HD 1080p/30fps
HD 720p/60fps
78°
1.2x
Yes
RightLight 2
2 omni-directional mics
USB-A plug-and-play
1.5 m
Yes
No
Yes
BE YOUR BEST SELF ON EVERY VIDEO CALL
Recommended products for you
LEGAL TRADEMARK STATEMENT
This product has been certified to meet Google's compatibility standards. Chrome, Chromebook, Google Meet and the Works With Chromebook badge are trademarks of Google LLC. Microsoft Teams, the "Certified for Microsoft Teams" badge, Zoom, the "Zoom Certified" badge, Windows, macOS, USB-C and all other third party trademarks are the property of their respective owners.