Pangea temporary hotfixes here
MK295 Silent Wireless Combo
Work in silence with 90% less clicking and typing noise.
MK295 Silent Wireless Combo
Work in silence with 90% less clicking and typing noise.
Dimensions
Keyboard
Height: 149 mm
Width: 441 mm
Depth: 18 mm
Weight (with batteries): 498 g
Mouse
Height: 99 mm
Width: 60 mm
Depth: 39 mm
Weight (with batteries): 75.2 g
Nano receive
Height: 14.4 mm
Width: 18.7 mm
Depth: 6.1 mm
Weight: 1.8 g
Technical Specifications
WiFi range (in meters): 10 m
Keyboard
SilentTouch Technology
Adjustable keyboard height
Spill-resistant design
2.4GHz wireless (10 meters)
Nano USB receiver
Caps lock indicator light
On/Off power switch
2 AAA batteries(Alkaline Battery)
Mouse
SilentTouch Technology
Contoured compact shape
Smooth, responsive cursor control
On/off power button
1 AA batteries (Alkaline Battery)
2-Year Limited Hardware Warranty
Available USB port required.
Keyboard with 2 AAA batteries
Mouse with 1 AA battery
USB receiver
User documentation
LESS NOISE, MORE FOCUS
Stay focused on your work and cut out distractions. Meet Logitech MK295 Silent Wireless Combo featuring SilentTouch—an exclusive Logitech technology that eliminates over 90% of keyboard and mouse noise. It's the same clicking and typing feel of the world's bestselling combo without disruptive clicking and typing sounds.
WORK WITH LESS DISTRACTIONS
Our innovative SilentTouch technology removes over 90%Click and typing noise reduced by over 90% compared to Logitech MK270. Left click and typing dBA level measured by an independent lab at 1 meter. of disruptive sounds for you and those around you—all while keeping the familiar typing and clicking feel of the world's bestselling comboBased on independent sales data (in units) including all the models of the MK270 family for wireless combo aggregated from major markets: CA, CN, FR, DE, ID, KR, RU, SE, TW, TH, TR, UK, US (Apr'18 - Apr'19). Retail channel only.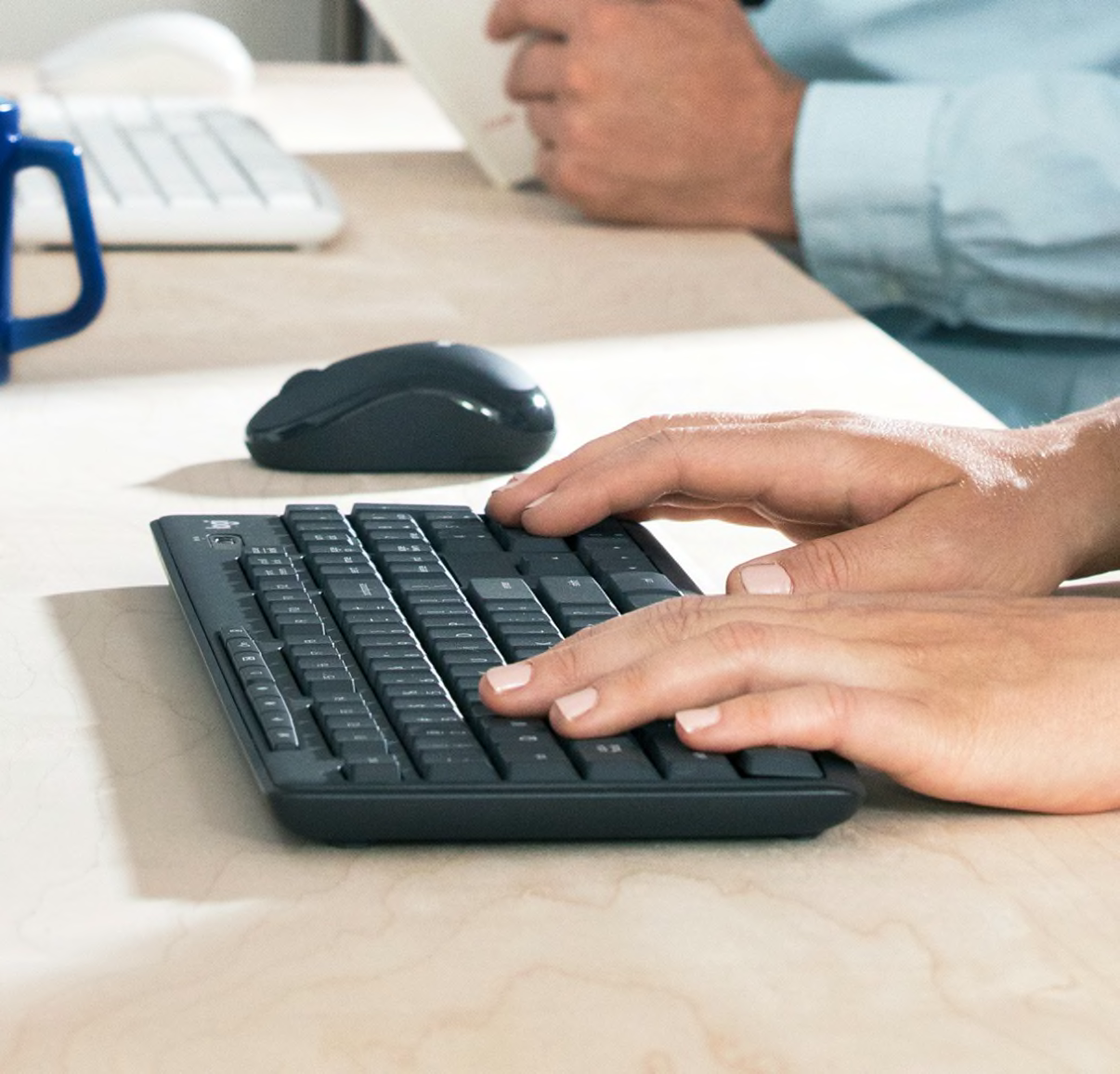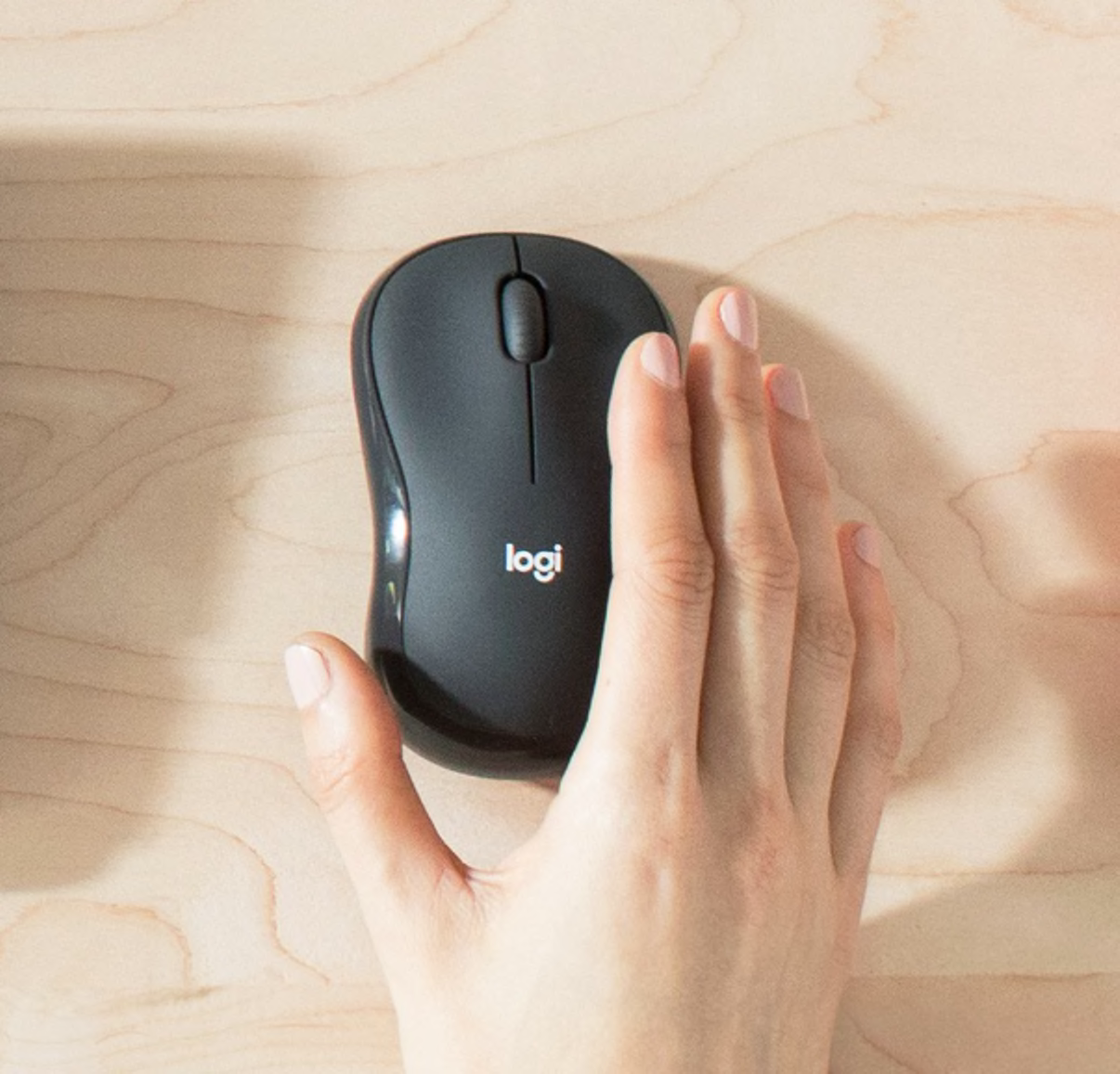 FULL-SIZE COMFORT
The full-size keyboard provides all you need in the elegant and efficient design. 8 convenient shortcuts plus the full numpad simplify data entry and navigation.
COMFORTABLE AND COMPACT MOUSE
Contoured and portable shape. Smooth, precise clicking and pointing on most surfaces. Not to mention the impressive quietness made possible by SilentTouch.
LAG-FREE WIRELESS
Forget about drop-outs and lag thanks to a strong, reliable 2.4 GHz wireless connection with a 10 m range. Free up your desk with a USB receiver—so tiny, it can stay in your computer.
DURABLE AND RELIABLE
LONG-LASTING BATTERY
A 36-month keyboard and 18-month mouse battery life—along with on/off switches—means you can go for months without the hassle of changing batteries.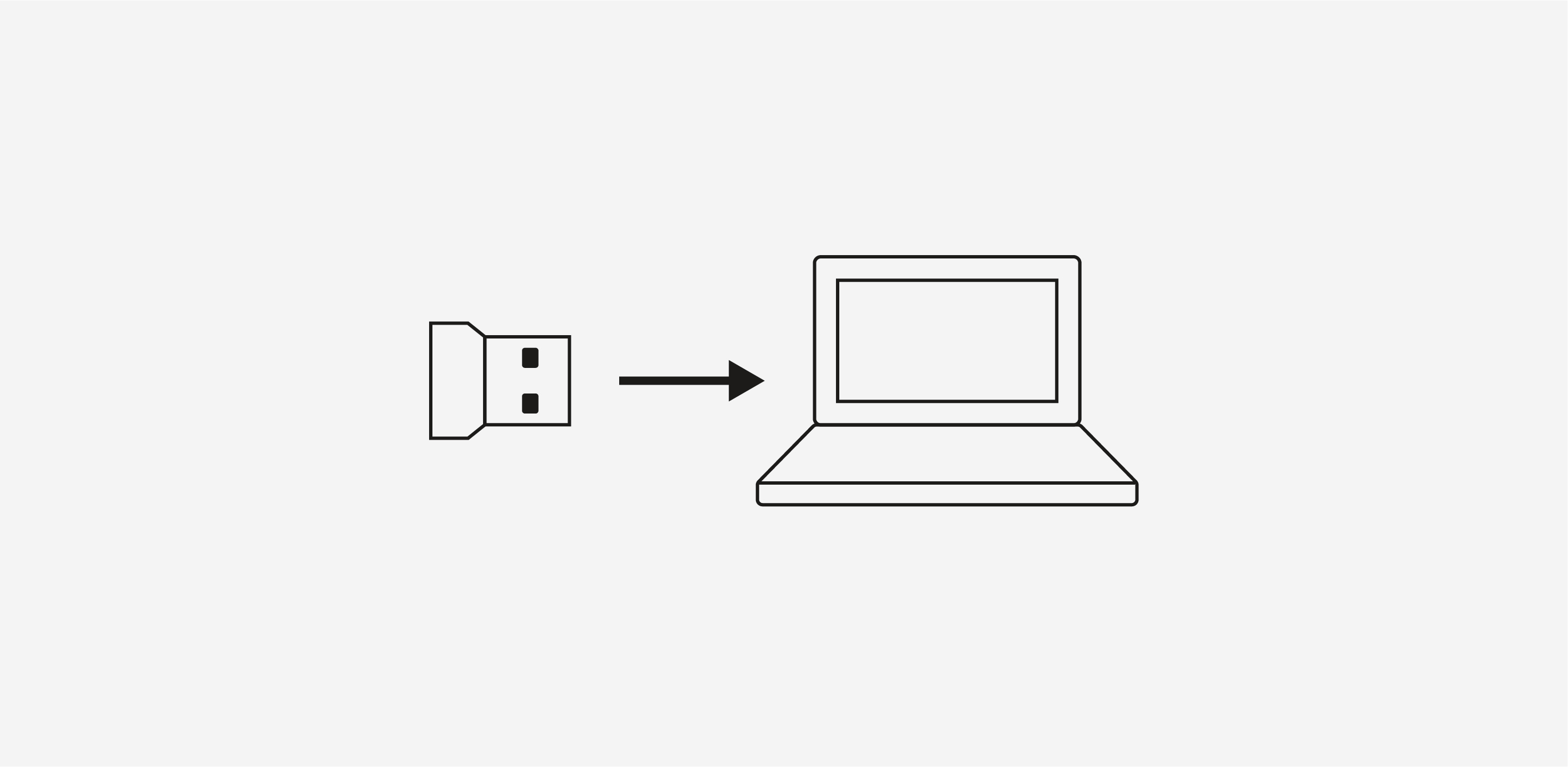 Connect the USB receiver to your PC.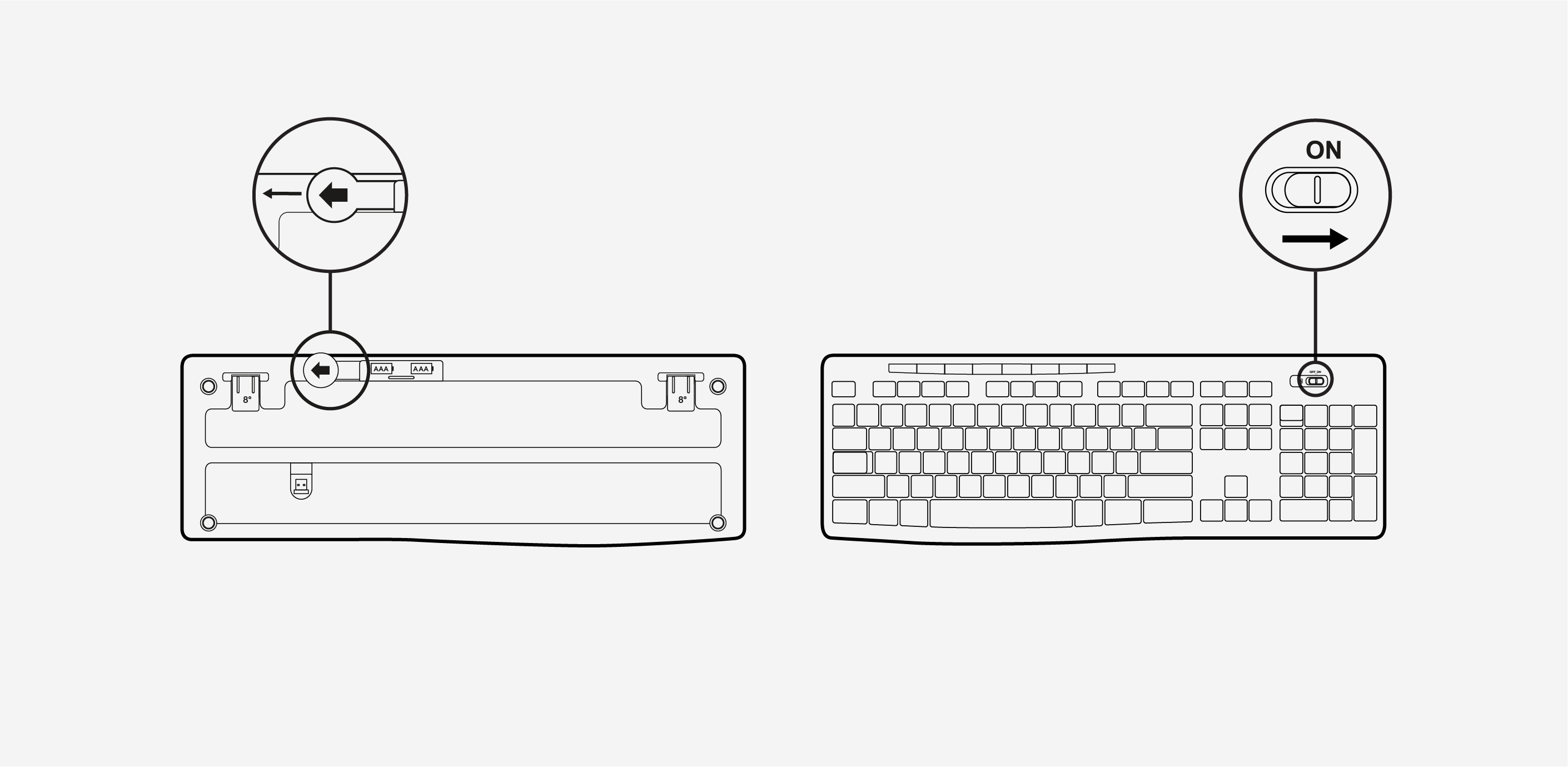 Remove the battery pull tab and switch the keyboard ON.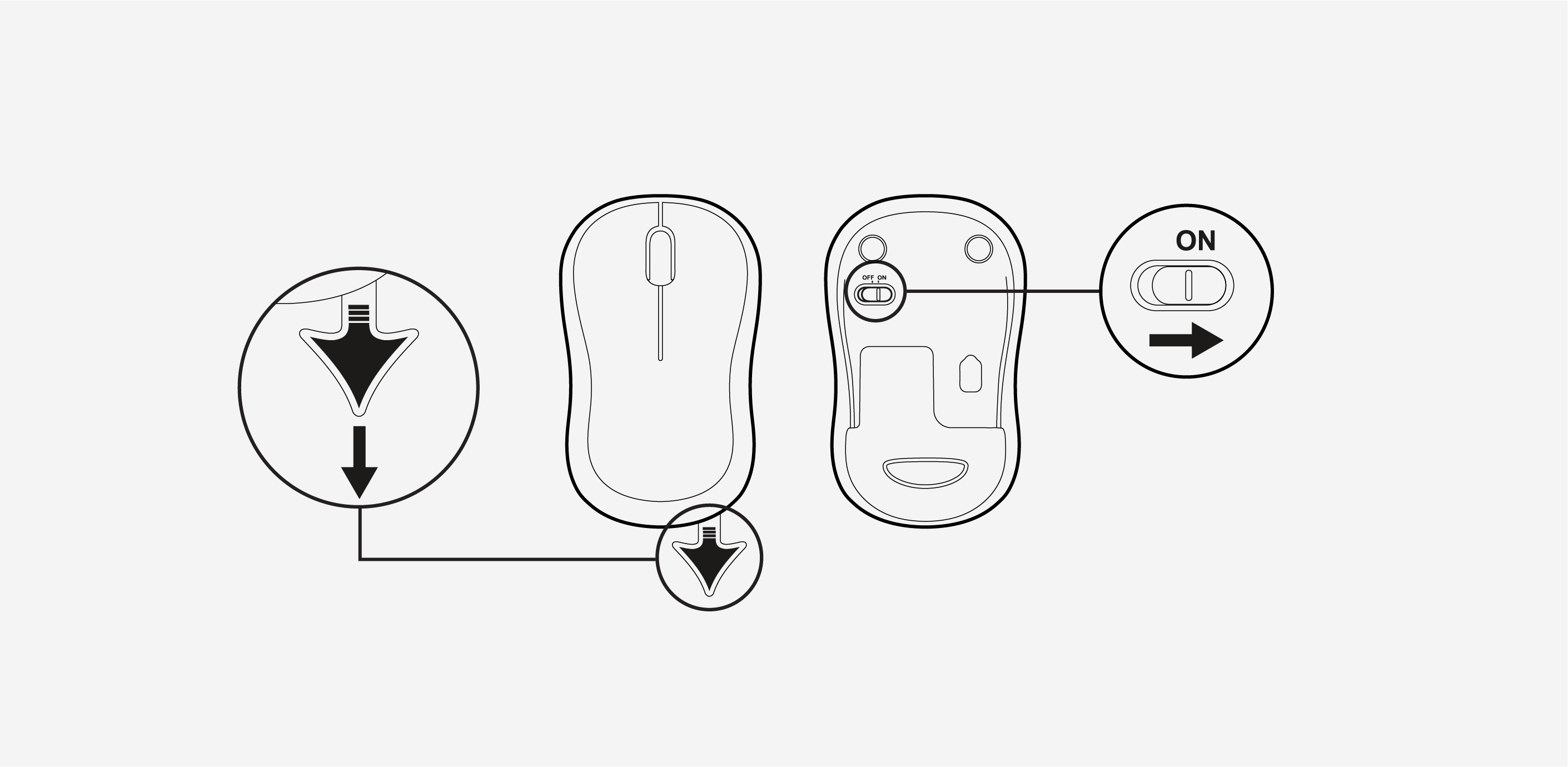 Remove the battery pull tab and switch the mouse ON.
step1
step2
step3