Pangea temporary hotfixes here
It's Time to Focus on Huddle Rooms
Why Now Is the Right Time to Upgrade Your Video Solutions for Small Spaces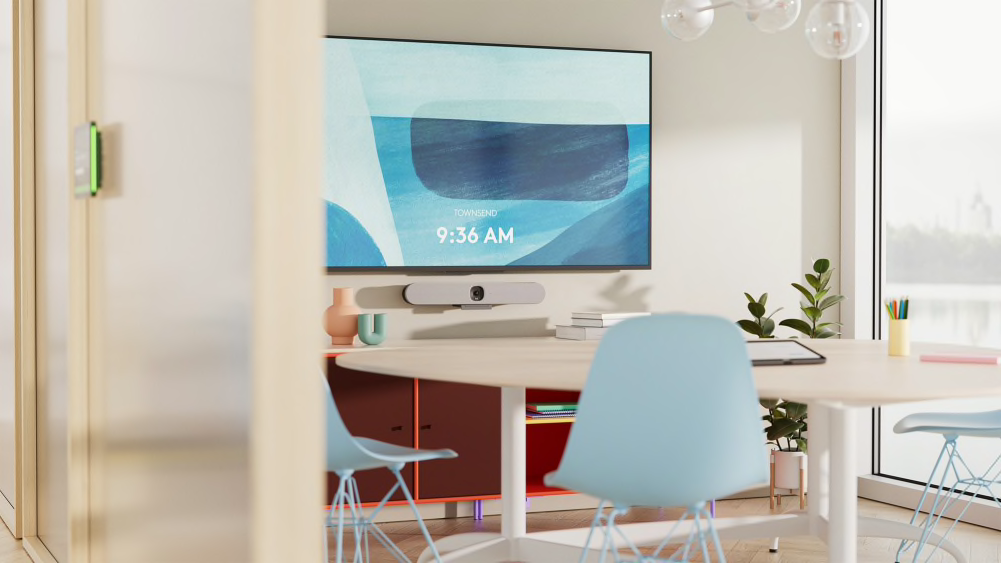 As hybrid work practices continue to mature, the role of huddle rooms and small collaboration spaces continues to grow for meetings involving both remote and in-office participants. According to research firm Futuresource, 68% of companies plan to invest in AV technology for small meeting rooms and huddle spaces. This growth in smaller collaboration spaces is likely due to the increase of hybrid meetings involving different people in different locations – sometimes in-person, sometimes remote, and sometimes at distributed offices.
The problem, however, is that these smaller spaces often still lack the advanced video capabilities essential for effective hybrid meetings.
From an IT standpoint, video conferencing solutions for huddle rooms and small spaces have historically been equipped with minimal or no AV equipment. This was due to their primary use being for in-person meetings, lack of cost-effective options, and the urgency to equip them as employees returned to offices. This equipment often lacked centralized management, constraining the ability to scale and manage them efficiently. 
As a result, employees often have made do with a BYOD approach. This meant using their laptops to join meetings and share content and navigating cables to connect to whatever equipment was available in the room. This scenario was sufficient when huddle rooms were primarily used for in-person meetings, but in today's hybrid meetings the experience suffers.
Fortunately, there's now a better approach — one that serves employees, IT and AV managers, and administrators.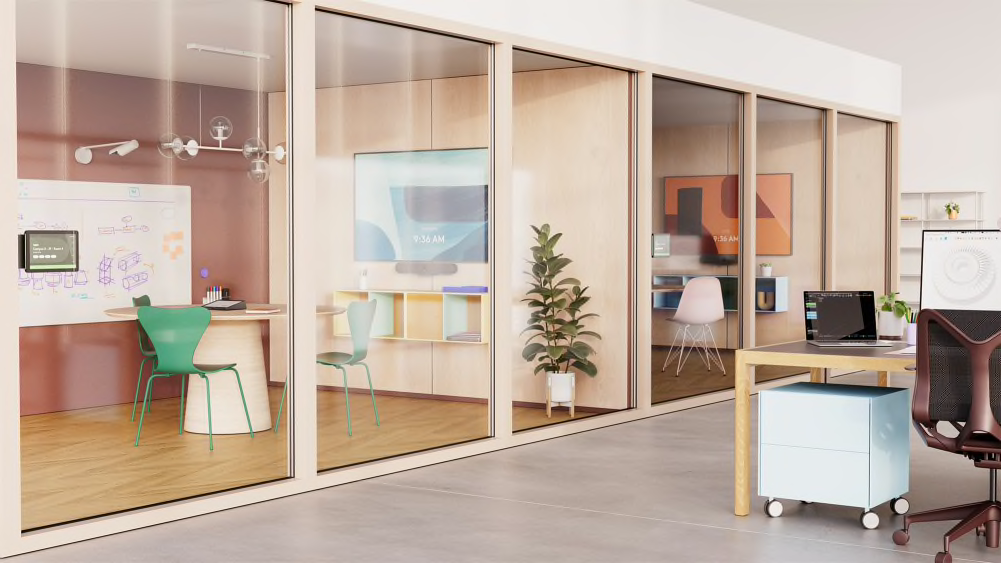 Organizations Need Scaleable AV Solutions for Huddle Rooms
According to Wainhouse Research (now Futurum Group), if huddle rooms are not equipped with video capabilities or are equipped with legacy hardware, they likely have "a BYOD solution that does not support the same intelligent video and audio features available in other-sized rooms." As a result employees typically use the embedded video in their laptops to run their meetings. Here are the main problems with this approach:
Subpar meeting experience: Poor audio and video quality make it difficult to see and hear on both ends of the video meeting, but especially for remote participants. This can create an environment that privileges those in the room and creates inequality for others.
Difficulties and delays in launching a meeting: When legacy devices or BYOD setups are used in a huddle room, the way to launch a meeting and share content is not always intuitive. HDMI and other cables may be involved and can be confusing to meeting organizers.
Inconsistent experience across meeting rooms: Running a meeting should be as simple and as consistent as possible, so employees don't have to figure it out in every room. Legacy systems often require multiple steps to start, join, or control a meeting — friction that could dissuade employees from using the equipment as intended.
Lack of supported updates to futureproof the technology investment: Video conferencing hardware and service providers are constantly improving hybrid meeting experiences; legacy devices and standalone laptop cameras are left behind, unable to capitalize on these innovations and updates.
Manual management of systems and equipment: Whether it's scaling AV to multiple sites or the ongoing effort to monitor and maintain systems, legacy equipment offers legacy management capabilities. To save valuable time and effort for IT teams, centralized and customizable remote management capabilities are needed.
Unreliable equipment:Downtime in meeting rooms impacts team productivity. Whether it's due to a device that's offline and which IT has no visibility of, or non-intuitive systems that encourage tampering or delays, downtime in meeting rooms impacts business productivity and valuable time in the office.
Modern Video Conferencing Solutions for Huddle Rooms
AV solutions for huddle rooms and other smaller spaces have come a long way and now make it feasible to scale video capabilities efficiently. Today's solutions are all about making video collaboration possible from any meeting space, overcoming many of the historical challenges and include:
Streamlined all-in-one video bars that are simple to install and set up standalone or paired with touch controllers.

Solutions certified for Microsoft Teams Rooms, Zoom Rooms, and Google Meet that also allow for interoperability so rooms or even meetings can be switched to a chosen platform as needed.

Intelligent, cloud-managed hardware that can be updated on an ongoing basis in lockstep with video conferencing innovations like smart focus and framing, advanced controls, multiple streams. Centralized control for monitoring and managing devices remotely, maintaining system health, and orchestrating updates across large deployments.
Coincidentally, those were our strategic goals when we began working on our latest solution for smaller spaces — with deployability, a fundamentally better experience, and manageability in mind.
We took inspiration from our existing Rally family of solutions for medium to extra-large rooms, and included many of those elements while also upping the game in integrated design and sustainability for the fourth and newest member: Rally Bar Huddle.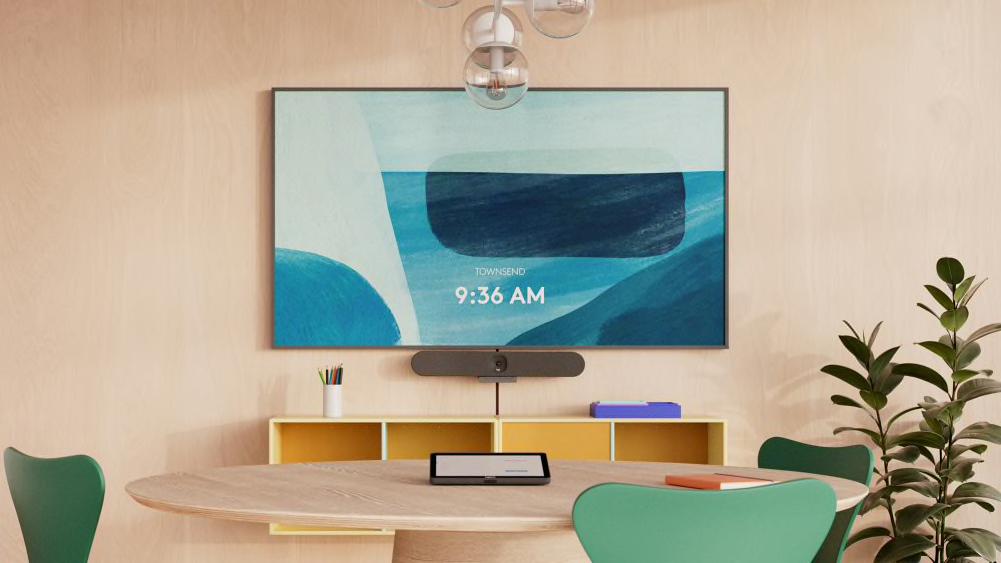 Introducing Rally Bar Huddle
Launched mid-2023, Logitech Rally Bar Huddle rounds out our family of all-in-one video conferencing solutions as a video bar that delivers more intelligent and effective meeting experiences for huddle rooms and small spaces. Rally Bar Huddle raises the bar with features that offer flexibility for setup and better integration into conference rooms, no matter their layout. Rally Bar Huddle provides "a compact and affordable option for huddle rooms without sacrificing functionality or performance," says Wainhouse Research in its report, A First Look at Logitech Rally Bar Huddle.
Rally Bar Huddle makes it easy to video-enable your huddle rooms and small spaces. Starting with powerful and intelligent audio and video, Rally Bar Huddle ensures employees can communicate and collaborate with remote team members seamlessly. It delivers better video through a 4K camera that focuses and frames participants in different AI-driven view modes, and its microphone array — the same as in Rally Bar — clearly captures voices in the room. 
It can be flexibly deployed and easily configured in the following modes:
Video conferencing appliance — with native capabilities to run Zoom Rooms and Microsoft Teams Rooms on Android

PC-based solution when paired with a compute, like those made for Google Meet or Microsoft Teams Rooms on Windows

BYOD room peripheral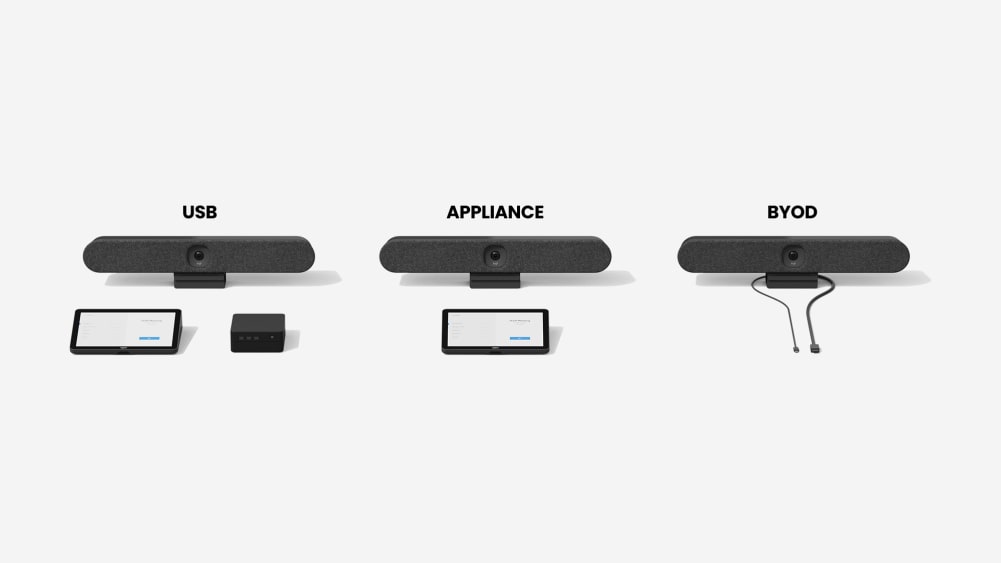 Logitech Rally Bar Huddle can be deployed as a USB device attached to a computer, a video conferencing appliance with built-in computing, or in BYOD mode.
Rally Bar Huddle easily integrates into office design aesthetics, from flexible mounting options, clean cable management, to customizable cover options. As our first video bar made with next-life plastics, Rally Bar Huddle was also designed with sustainability and circularity in mind.
To get a deeper analysis of huddle room requirements and the capabilities of Rally Bar Huddle, download Wainhouse's detailed report. Then see how you can video-enable small spaces with ease.
YOU MAY ALSO BE INTERESTED IN
Recommended products for you
VIDEO CONFERENCING FOR EVERY SPACE
Find out more about how Logitech video conferencing products perform in a business environment.