Article: Telemedicine: 4 Barriers to Adoption and How to Overcome Them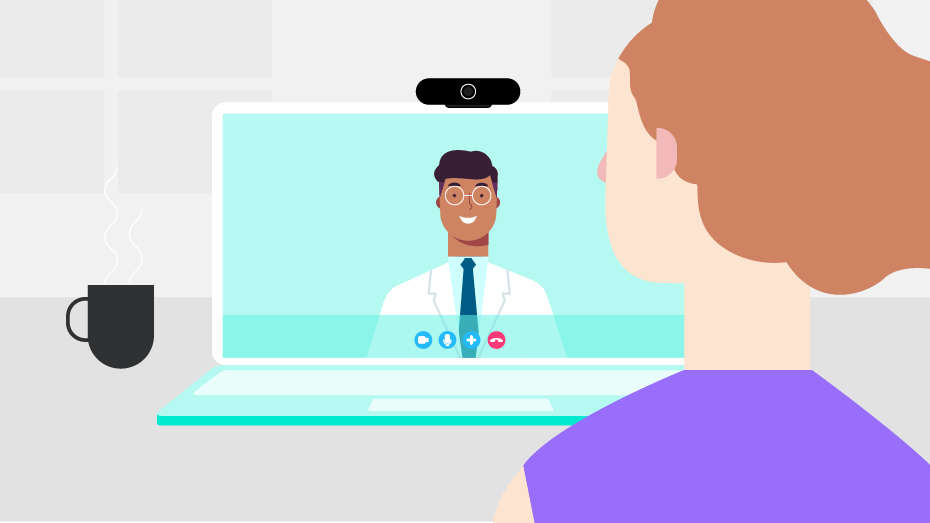 Telemedicine, also called telehealth, is one of the most promising advances in medical care in a generation or more. Administering routine healthcare from a distance was almost unimaginable just a few years ago. Until recently, about the only telemedicine option available to patients was the ability to call your doctor's office to get an appointment.
Through the technological advances of video conferencing and mobile phones, so much more is possible today, including virtual doctor consultations, long-distance vital sign readings, and remote medication prescriptions. In fact, more than 70% of health providers now offer some form of telemedicine. And this number is likely to continue increasing, driven in part by the coronavirus pandemic and the need to keep patients and healthcare professionals safe.
Yet despite the success, there exist a number of barriers to an even greater adoption of telemedicine. Many aspects of healthcare do not fully translate in a telemedical environment or fail to meet patient confidentiality or security regulatory standards. And just how far will government agencies go to better position insurance rules to accommodate telemedicine? 
We'll look at four major obstacles that telemedicine will need to overcome in order to be fully and completely embraced by healthcare providers, policymakers, and the public:
Defining what telemedicine means

Unraveling the insurance benefit and cost conundrum

Addressing rural internet bandwidth concerns

Managing patient confidentiality and data security
Defining What Telemedicine Means
The first barrier that must be overcome is defining what telemedicine is (and isn't). involves with regard to healthcare services, insurance coverage, and legal concerns. Varying definitions on the federal and state level introduce confusion around what qualifies as telemedicine. And a lack of consistent recognition by insurers creates additional confusion around what is covered. In the United States, the government-based insurance programs Medicare and Medicaid will play a key role in defining telemedicine coverage.
It's important that any definition of telemedicine discuss medical licensing and certifications. The need for medical licenses and certificates is a critical element not only legally, but when insurance benefits and out-of-pocket patient costs are added to the mix. For example, what happens when a patient in one country seeks medical advice from a healthcare expert in another country? The Internet makes that possible, and it can actually increase quality of care by providing access to specialists in remote locations – but will healthcare insurers cover these consultations?
Defining who can remotely treat whom, and under which circumstances, while understanding how and from where payments will be submitted, is crucial to promote buy-in across the board, from medical practitioners to state medical boards to insurance carriers. 
Solving the Insurance Benefit and Cost Conundrum
Establishing a telemedicine program requires a healthcare clinic, hospital, or office to invest in everything from video equipment and patient monitoring devices to software applications and technical support. It's fairly obvious that this significant investment is only justifiable on a financial basis if virtual patient services can be billed and will be covered by the patient's healthcare benefits.
Complicating this picture is the reactive way insurance companies process claims. Typically insurers wait for a claim to be submitted before determining how much, if any, of the claim it will pay out. Slow and tedious, this process will need to be modernized before telemedicine can reach its potential.
Addressing Rural Internet Bandwidth Concerns
The progress of telemedicine is particularly slow in rural areas where the lack of high-speed internet services compounds a shortage of medical facilities and practicing physicians. In the United States, for example, rural patients make up 25% of the country's population but are serviced by less than 10% of the nation's physicians. Widespread "dark" Internet areas are also common in rural America. Many parts of Europe and Asia face the same combination of limited access to medical care and high-speed Internet.
If telemedicine is to reach those outside the care of a physical doctor, it's crucial that rural broadband access is addressed. But until this barrier to the adoption of telemedicine is overcome, thousands of patients that could benefit from telemedical services will be sitting on the sidelines.
Managing Patient Confidentiality and Data Security 
Managing confidentiality and securing the contents of a telemedical session are critical in gaining a patient's trust in the system. Regulatory requirements in many parts of the world mandate patient privacy, but those mandates may not be enough to fully protect a patient's medical records during the course of a remote appointment. A variety of security factors must be considered.
Healthcare providers will need to work with their patients to ensure that the patient is not inadvertently placing their data and medical histories in harm's way. For example, patients may need to be advised about making or taking an appointment while in an unsecured location. Public wifi connections in places such as coffee shops and libraries make it very difficult to maintain confidentiality. 
Perhaps the most challenging aspect of securing a patient's confidentiality is ensuring the security of the device the patient is using to place a video call. Out-of-date antivirus software, unknown malware, and some browser add-ons can all undermine security. One solution might be to provide the patient with the basic equipment needed to make a video call, but this proposal does raise the question of who would cover that cost if the patient is unable or unwilling to pay for it.
What's Next in Overcoming Barriers to the Adoption of Telemedicine?
While the adoption of telemedicine has been slow on the part of the healthcare industry and patients, there are signs this is changing. The pandemic that exploded in 2020 led to a dramatic increase in the use of telemedicine as both doctors and patients prioritized safety over in-person visits.
There have been other positive signs as well. In the United States, for example, Medicaid (which does not have the same restrictions and limitations on telemedicine as Medicare) has been a primary force driving the use of telemedicine. Telecom companies are also increasing access to 5G networks around the world, which is helping make telemedicine a realistic option for more people.
Finally, the cost of equipment, a significant barrier to widespread adoption, is becoming less of a hurdle today as technology both improves and becomes more affordable. Logitech for instance offers 4k webcams that provide crystal-clear audio and video for less than the price of a nice dinner for two. The quality makes it possible for doctors to diagnose certain conditions remotely, have conversations with patients that feel like in-person visits, and safely prescribe an appropriate medication or remedy.
Logitech solutions for healthcare extend access to care in other ways as well, including video technology for:
Inpatient monitoring

Mobile carts and telemedicine kits

Staff training and continuing education for medical professionals

Video conferencing rooms for administrative staff
With new, high-quality and affordable video conferencing technology and broader access to 5G networks, it seems we may be on the cusp of widespread adoption of telemedicine. Technology already makes so many of today's life tasks easier. Telemedicine will surely have the same impact on healthcare.
You May Also Be Interested In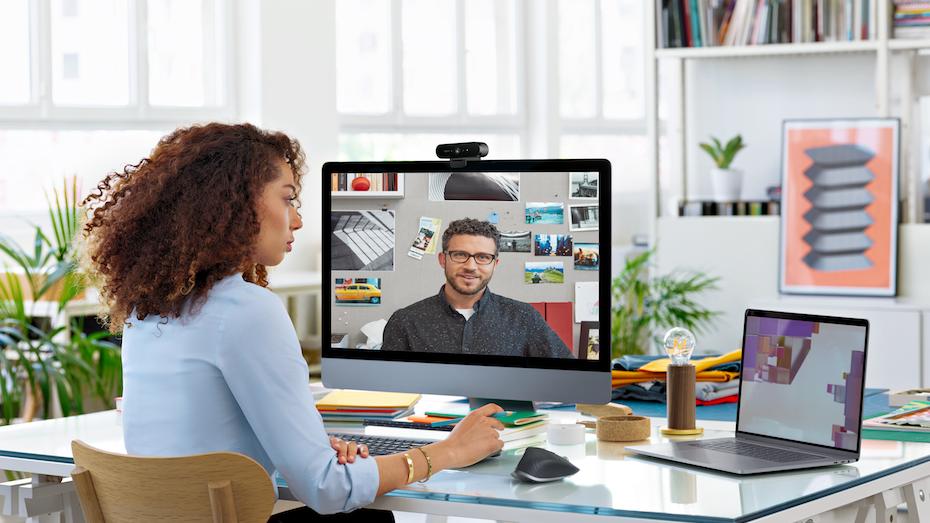 ARTICLE:VIDEO CONFERENCING IS HERE TO STAY. ARE YOU READY?
Video adoption for remote meetings is growing at a remarkable pace. Is IT ready to meet the demand? Follow these best practices to ensure you're prepared.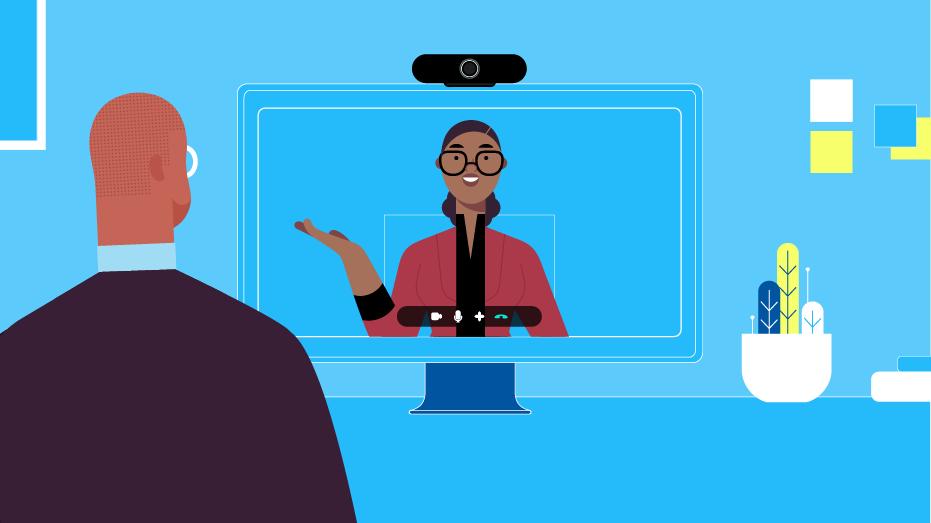 ARTICLE:WORK FROM HOME HACKS TO IMPROVE YOUR VIDEO COMMUNICATION SKILLS
Learn quick and easy tips for communicating effectively on video meetings, from how to feel more comfortable with video conferencing, to how to look and sound great.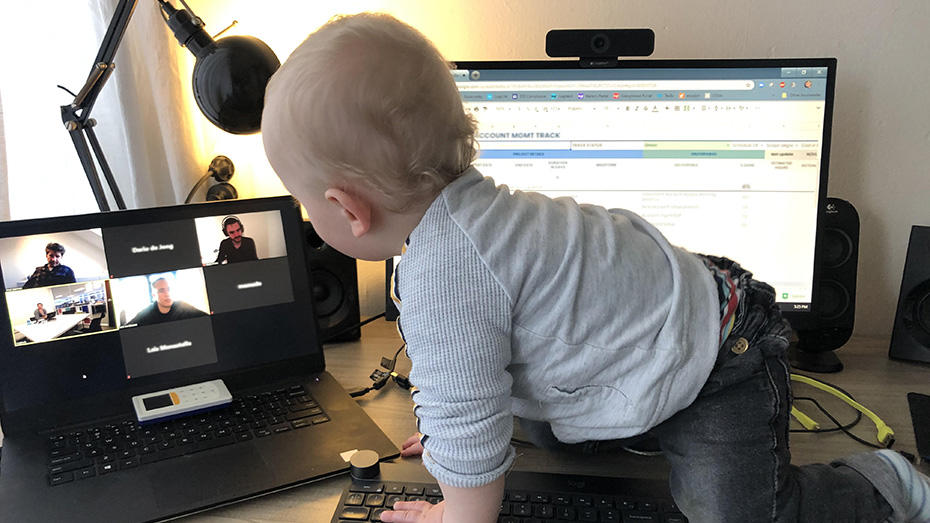 ARTICLE:TIPS FOR PARENTS BALANCING WORKING FROM HOME AND CHILDCARE
Learn how to manage important video meetings while you're working at home with your kids.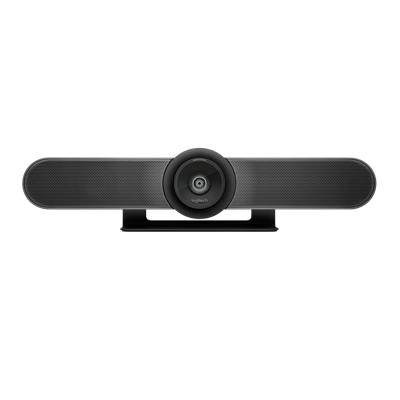 MeetUp
All-in-one conferencecam for small conference rooms and huddle rooms.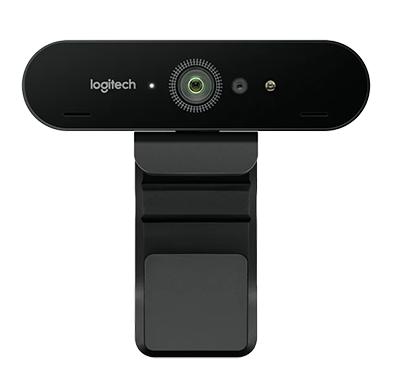 Brio
4K webcam with HDR and Windows Hello support
VIDEO CONFERENCING FOR EVERY SPACE.
Find out more about how Logitech video conferencing products
perform in a business environment.