Pangea temporary hotfixes here
CASE STUDY
Panama Central School
Zone Learn Headsets Drive Greater Student Focus & Engagement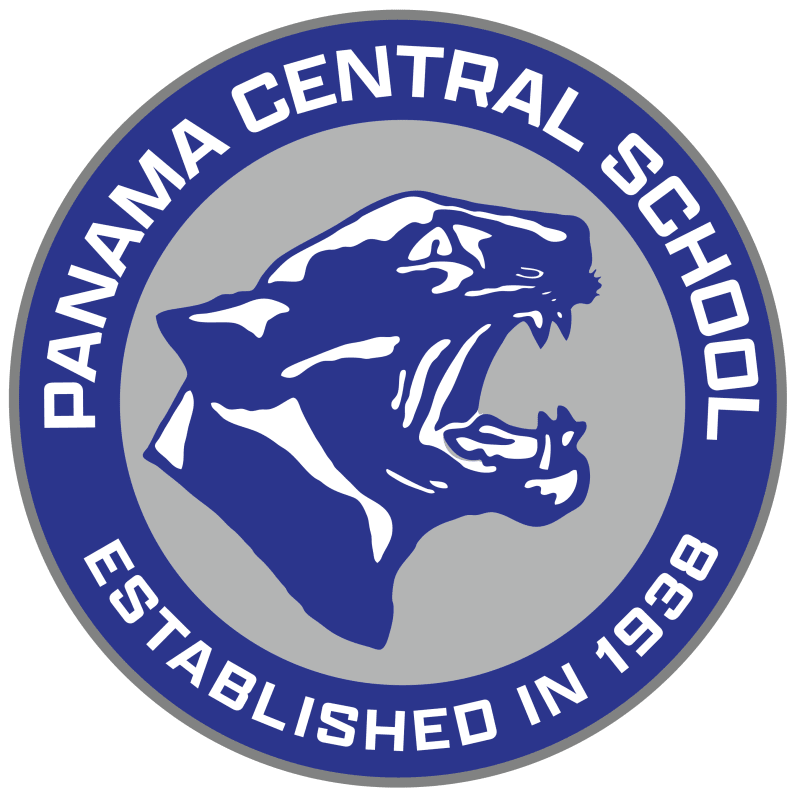 Logitech Zone Learn Headset
Panama Central School (PCS) is a public school with 450 students in grades Pre-Kindergarten -12. Recognized by Buffalo Business First for academic excellence, PCS has an outstanding 9:1 student-to-teacher ratio.
"Students seemed to stay focused for longer periods of time."
4th Grade Teacher
Panama Central School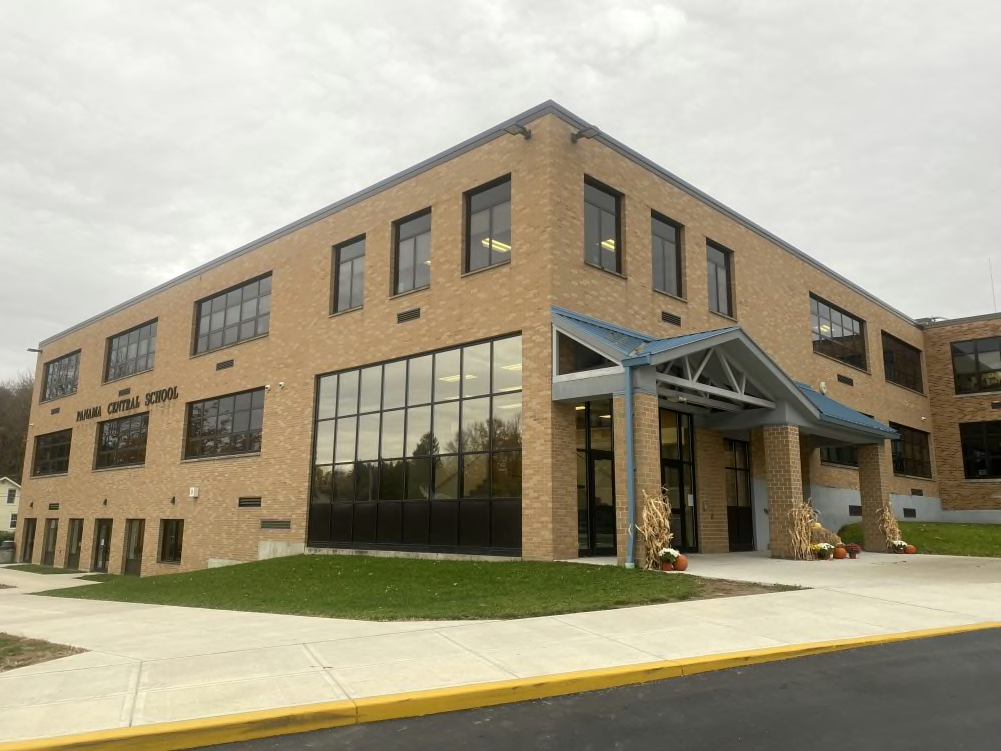 CHALLENGES
Educators at Panama Central School faced significant challenges working with and supporting a variety of student-owned headsets in classrooms across grades 1 through 6. Students' headsets ranged from earbuds without microphones to adult-sized headphones, to in-ear headphones with unreliable audio.
With different apps, stages of comprehension, and instructional methods, the use of students' personal earphones and headsets resulted in a disrupted learning environment. The lack of quality and consistent audio from student to student left some distracted and unfocused. Worn parts required students to constantly fiddle and adjust headsets to keep them in place. Tattered and lost parts were also discomforting, with some students using one earbud or earphone instead of two.
To build a more equitable learning environment, Panama Central School turned to Logitech to provide standardized, age-appropriate tech solutions.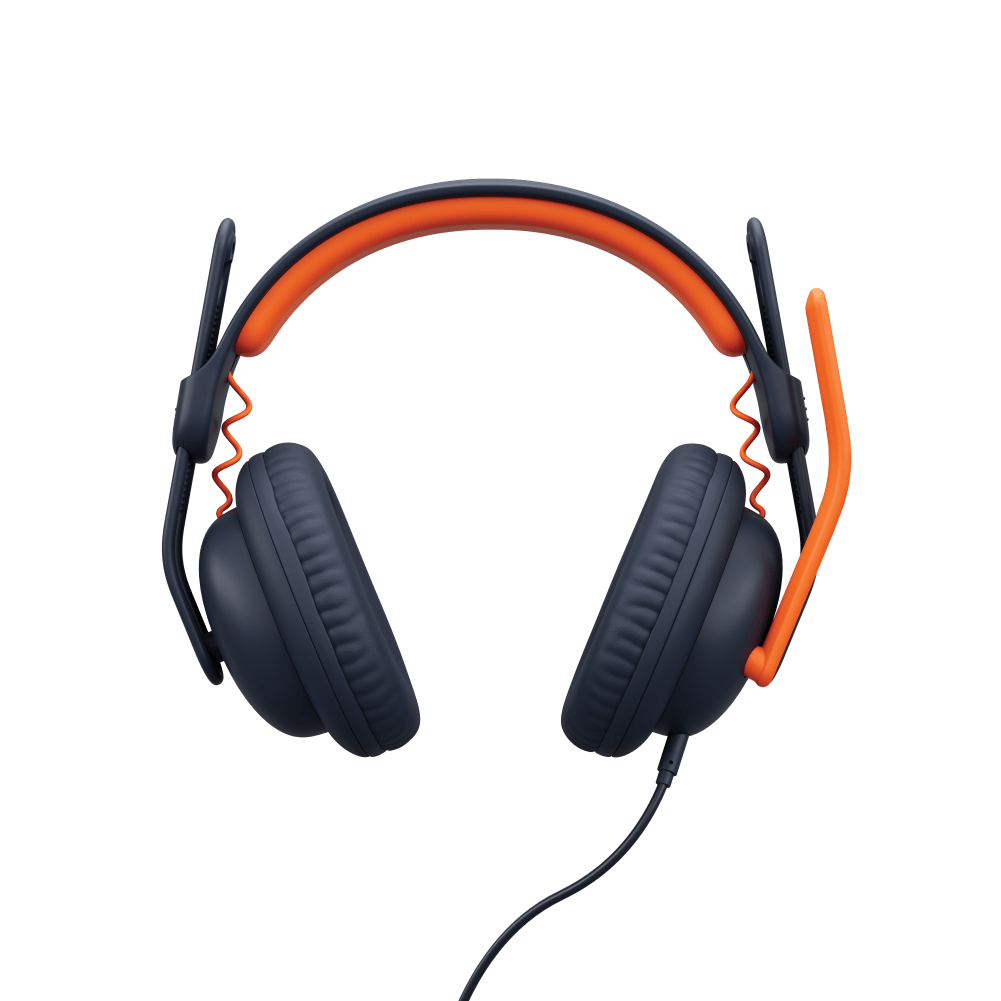 SOLUTION
Panama Central School deployed Zone Learn headsets to students in grades 1 through 6. Students used the headsets daily for select lessons, independent learning activities and with several popular learning apps such as IXL, SplashLearn and i-Ready.
Designed for learning and built for schools, Zone Learn features a comfortable, micro-adjustable fit, audio designed for educational applications - and fully swappable, upgradeable cables and ear pads which allows for a longer lifespan in the classroom.
Plug-and-play capabilities include a 3.5 mm AUX, USBA-A, and USB-C, so it works across most devices, operating systems, and conferencing platforms.
With Logitech Zone Learn, Panama Central School educators were able to better implement a consistent audio experience for all students and provide a more focused classroom environment. One teacher explained, "The headphones seemed to lessen the amount of outside distractions and the amount of talking while working." In fact, 77% of students stated it was easier to focus with a Zone Learn headset compared to previous headsets or earphones used during lessons. One fourth grader said, "It was easier to focus because they block out more sound than the other headset."
Greater focus wasn't the only advantage noted by students. Another fourth grade teacher remarked, "Students commented many times about how comfortable they were to wear compared to headphones and earbuds brought from home." Nearly 90% of students stated Zone Learn headset were "comfortable" or "very comfortable" wearing throughout the entire school day. A fifth grade student explained, "They were very comfy, so I didn't get stressed that easily."
Because of comfort and stamina, Zone Learn helped boost academic performance. After just one week of integrating Zone Learn into lessons, over half of students felt more confident and saw improvement in their performance with apps.
Teachers and IT administrators also found Zone Learn headsets easy to deploy and store. Zone Learn headsets come shipped in 10-pack bulk containers, with individual headsets packed in individual resealable clear bags to allow for easy in-class storage. In fact, Zone Learn packaging was inspired by the way teachers crafted solutions for headset storage in classrooms. The headsets were easy to identify with reusable bags that allowed space for teachers to write students' names, and serial numbers and scannable 2D barcodes on each bag helped to simplify the tracking and storage process. QR codes also directed teachers to specific product support. Even more, swappable cables for 3.5 mm AUX, USB-A and USB-C input made flexible learning possible across many devices and OS; and on- or over-ear pads made repair and maintenance easier tasks.
With Zone Learn, Panama Central School was able to deliver a standardized high-quality audio experience for all students, enabling a more equitable, engaged and focused learning environment.
SEE LOGITECH EDUCATION SOLUTIONS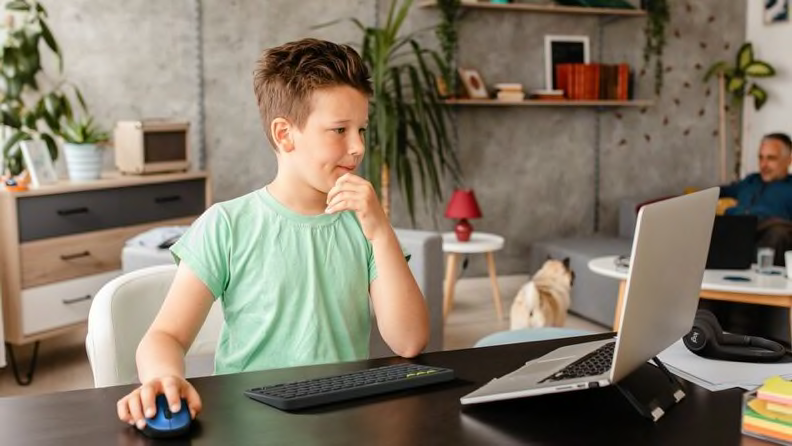 SOLUTIONS BY PLATFORM
Shop Logitech education solutions for Chromebooks, iPads, and PCs.
STUDENT SOLUTIONS
Set students up for success at school, at home or wherever learning happens.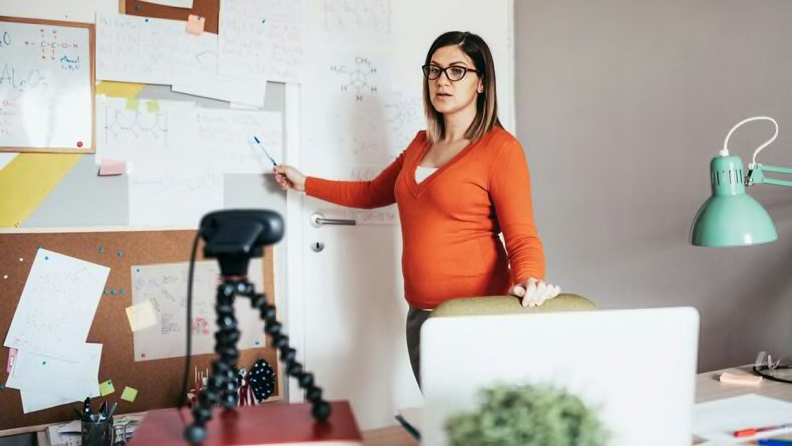 TEACHER SOLUTIONS
Empower educators to engage and connect with students in any scenario.
THANK YOU FOR CONTACTING US
A product expert will reach out to you shortly.