Pangea temporary hotfixes here
DO IT ALL WITH RUGGED COMBO 3
The classroom, the office, inside, outside. Rugged combo 3 goes everywhere and does just about everything with an integrated keyboard and supreme durability and drop protection.
RUGGED AND READY FOR ANY SCENARIO
Meet the versatile tool that empowers every student to thrive—regardless of age or learning style. Four use modes, plus an integrated keyboard, lets students view, write, draw, type, and just simply learn better  in a wide variety of projects and settings.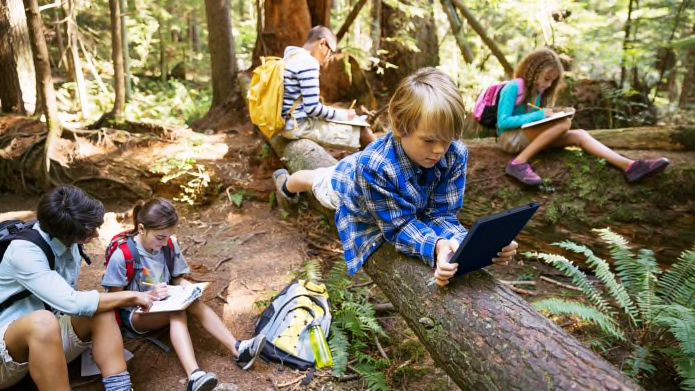 TOUGH ENOUGH FOR ANY GRADE LEVEL
Its sturdy design and construction is built to take on daily wear and tear inside K-12 classrooms. The outer fabric of the case is inspired by the luggage industry and was chosen for its resistance to damage including spills. Rugged Combo 3 has been put through scratch, drop, spill, and vibration tests to ensure the highest levels of protection and durability.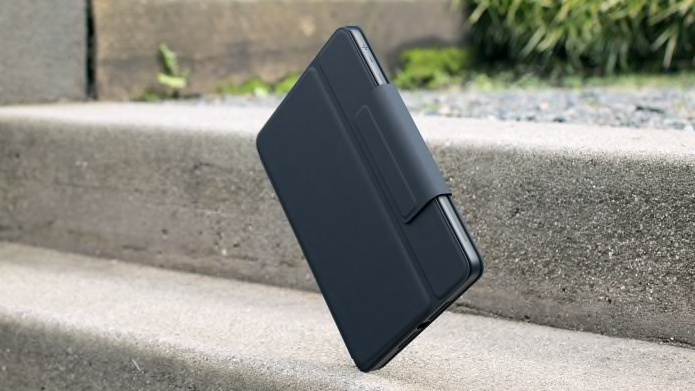 PROTECTS FROM DROPS UP TO 1.2 M
Rugged Combo 3 is built to withstand falls up to 1.2 meters. So no matter the curriculum—a field trip, a classroom presentation or a lab session—iPad stays protected from drops and mishaps.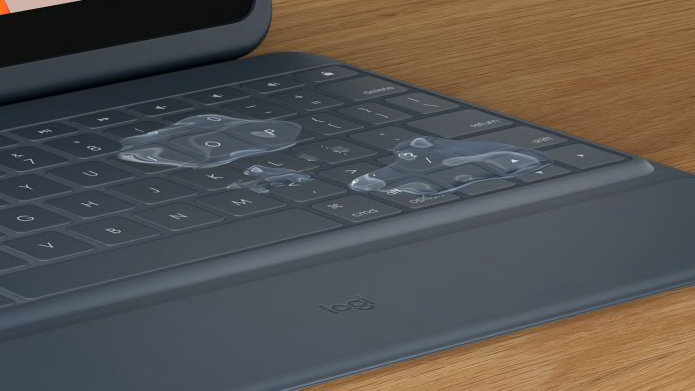 PRY- AND SPILL-RESISTANT KEYS
A durable high-performance membrane seals in the keyboard, protecting it from prying fingers, spilled drinks, and other classroom mishaps. If an accident does occur, crumbs and liquids can be safely wiped clean.
FULL ROW OF SHORTCUT KEYS
Rugged Combo 3 features iOS shortcuts—so important functions are always at students' fingertips
1) Home: go to home screen
2) Screen brightness: adjusts brightness down and up
3) Virtual Keyboard: shows/hides the virtual keyboard
4) Search: brings up iOS search field
5) Siri: activate digital assistant
6) Screenshot: take photo of current screen
7) Media controls: Back, Play/Pause, Forward
8) Volume controls: Mute, Volume down, Volume up
9) Screen on/off: locks iPad (7th Generation) screen
Rugged Combo 3 for Education

Rugged Combo 3 for Education
---
iPad (7th generation)
Model: A2197, A2200, A2198

iPad (8th generation)
Model: A2270, A2428, A2429, A2430

Power: Upon placing iPad in holder, instantly pairs and powers via Smart Connector

Case

Space to charge and stow Apple Pencil (1st generation)
Magnetic latch 
Front and back protection
Access all ports: Camera / Lightning port

Keyboard

Full-sized, well-spaced keys
Full row of iOS shortcut keys
18 mm key pitch
1.2 mm key travel
Row of iOS Shortcut Keys (Left to Right)
Home: Go to home screen
Screen brightness
Virtual Keyboard
Search
Siri
Screenshot
Media controls
Volume controls
Screen on/off: Locks iPad (7th generation) screen

Keyboard case
Documentation

3-year Limited hardware warranty
THANK YOU FOR CONTACTING US
A product expert will reach out to you shortly.