Pangea temporary hotfixes here
DISCOVER WHAT'S POSSIBLE IN THE CLASSROOM AND BEYOND
Open up new learning avenues for students of all ages with Logitech Crayon, a versatile, pixel-precise, quick-charging digital pencil for any iPad model with a USB-C port.  Crayon makes lessons more engaging through drawing illustrations, taking visual notes, sketching idea graphs, and more. Powered by Apple Pencil® technology, Crayon empowers students to learn, create, and collaborate on educational apps instantly.
AT SCHOOL
Students are learning everywhere, and most have returned to classrooms. Crayon is durable and versatile with a battery life that can last an entire school day.
AT HOME
When learning happens at home, students often have to adapt to makeshift setups for virtual learning. Logitech Crayon is intuitive and adaptable, allowing for hands-on learning, making remote learning easier (and more fun) than before.
HYBRID
Just like working adults, hybrid learning is becoming the new normal. Logitech Crayon is perfect for on-the-go and ready to use with a click of the button – just turn on and start writing, no pairing required.
CRAYON FOR ACADEMIC PERFOMANCE
Logitech Crayon is fun and intuitive, but it also delivers on some key educational benchmarks. The following studies show how Crayon may improve academic performance.
IMPROVED WRITING PERFORMANCE
INCREASED PERFORMANCE
Improved Math Scores
Powered by
Apple Pencil Technology
Pixel-perfect precision is now in their hands. Logitech Crayon is powered by Apple Pencil technology so students can write and draw naturally, with the confidence that they won't miss a single line or detail.
JUST TURN ON AND WRITE
Simply slide the on/off button down and start writing right away — it's that easy. Logitech Crayon connects to iPad instantly with no complex Bluetooth pairing or other delays.
BATTERY LIFE THAT LASTS
Logitech Crayon gives up to 7 hours of writing time on a single charge—long enough to last an entire school day. If it gets low, no worries—a 2 min charging boost provides 30 min of writing time.
ALL THE FEATURES YOU NEED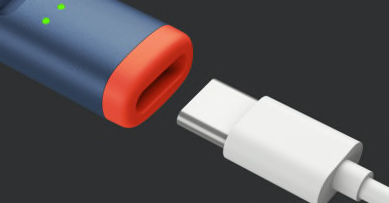 WELCOME TO USB-C
Say goodbye to cable confusion. Logitech Crayon charges via universal USB-C for quick, reliable charging with the same cable as iPad Pro, iPad Air, and the NEW iPad (10th generation).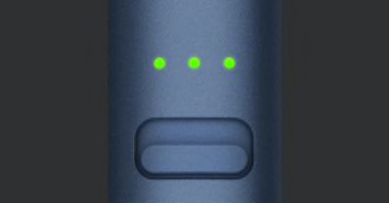 GREEN MEANS GO
Battery indicator lights tell you when your power is running low so students are never caught with a powerless Crayon while taking notes in class or during testing.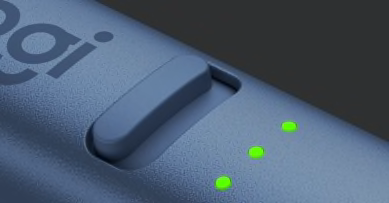 JUST DO THE SLIDE
Always know whether your device is active or not - just slide the physical on/off button down and start writing instantly.
PALM REJECTION TECHNOLOGY
Go right ahead and rest your palm on the screen while you write—iPad supports palm rejection for natural hand placement. Now students can stop worrying about their hands and focus on writing, sketching, and, of course, doodling.
SHAPED TO STAY PUT
The unique design of Logitech Crayon isn't just for show—it's built for durability. The flat shape stays exactly where you leave it and prevents it from rolling off desks or getting lost underneath shelves.
KID-FRIENDLY CONSTRUCTION
With no small or detachable pieces, Crayon has a uni-body design that's built to last. It's safe to use even with the youngest of students, with no choking hazards to worry about.
Logitech Crayon for Education
Pixel-precise digital pencil for all iPad®models (2018 and later) for Education. Rechargeable via USB-C.
Logitech Crayon for Education
Pixel-precise digital pencil for all iPad®models (2018 and later) for Education. Rechargeable via USB-C.
DELIVERY OPTIONS
Enter your zip/postal code to show delivery options in your area.
We could not find your current location.
Shipping times are estimated
iPad Pro 12.9-inch

iPad Pro 12.9-inch (6th gen)
Model: A2436, A2764, A2437, A2766

iPad Pro 12.9-inch (5th Gen)
Model: A2378, A2461, A2379, A2462­

iPad Pro 12.9-inch (4th gen)
Model: A2229, A2069, A2232, A2233

iPad Pro 12.9-inch (3rd Gen)
Model: A1876, A2014, A1895, A1983

iPad Pro 11 inch

iPad Pro 11-inch (3rd Gen)
Model: A2377, A2459, A2301, A2460

iPad Pro 11-inch (2nd Gen)
Model: A2228, A2068, A2230, A2231

iPad Pro 11-inch (1st Gen)
Model: A1980, A2013, A1934, A1979

iPad

iPad (10th gen)
Model: A2696, A2757, A2777

iPad (9th gen)
Model: A2602, A2603, A2604, A2605

iPad (8th Gen)
Model: A2270, A2428, A2429, A2430

iPad (7th gen)
Model: A2197, A2200, A2198

iPad (6th Gen)
Model: A1893, A1954

iPad Air

iPad Air (5th gen)
Model: A2588, A2589, A2591

iPad Air (4th gen)
Model: A2316, A2324, A2325, A2072

iPad Air (3rd Gen)
Model: A2152, A2123, A2153, A2154

iPad Mini

iPad mini (6th gen)
Model: A2567, A2568, A2569

iPad mini® (5th gen)
Model: A2133, A2124, A2126, A2125

Protection: 4 ft (1.2 m) drop

Power and Connectivity

Lithium battery
Upto 7 hours of active writing time
To turn on, slide the button down towards tip
After 5 seconds, lights turn off
When idle, the LED lights will turn on briefly to show battery life when it detects movement, transitioning from idle to active writing mode
Battery life indicator

Battery > 66%, 3 green LED
Battery > 33%, 2 green LED
Battery >15%, 1 green LED
Battery <15%, 1 red blinking LED

Charge via iPad USB-C cable
After 5 minutes of inactivity, Crayon will switch to idle mode
To turn off, slide button up towards charging port
To charge

Charge to 33%, 3 LED blink continuously
Charge to 66%, 1 LED is solid green, 2 LED blink continuously
Charge to 99%, 2 LED are solid green, 1 LED blink
Charge to 100%, 3 solid green LED

Tip

Replaceable (purchased separately)
Tilt sensitivity for dynamic line weight
Palm rejection technology ignores stray touches

Materials

Tube: Aluminum
Tip cover: PC+ABS

Logitech Crayon
Quick Start Guide

3-year limited hardware warranty
THANK YOU FOR CONTACTING US
A product expert will reach out to you shortly.
iPad, iPadOS, Lightning & Siri, Multi-Touch are trademarks of Apple Inc., registered in the U.S. and other countries.