Pangea temporary hotfixes here
ARTICLE
4 Digital Activities that Develop Handwriting Skills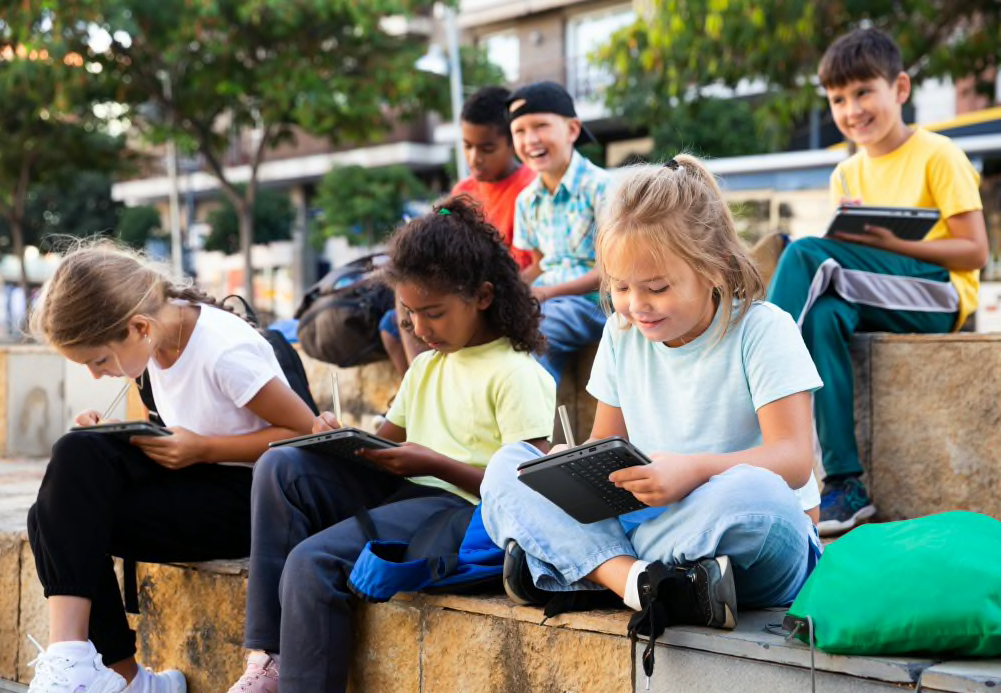 Handwriting is one of the foundational skills taught in schools. As of 2022, 21 out of the 50 states still require teaching cursive in their public school curriculum. Yet as paper and ink get replaced by screens and keyboards, some people may wonder whether teaching handwriting remains important. 
The research says, yes! 
Handwriting teaches students a number of essential skills. For example, studies show that drawing figures by hand helps students recognize letters and numerals, which, in turn, supports reading readiness. Students go on to become active learners as they become fluent in writing down key words, marking up pictures or diagrams, and providing peer feedback. Research also shows that when it comes to students retaining what they learn, the act of physical annotation can make a significant difference. 
When learning, typing can be slow and the process doesn't capture all the benefits of handwriting. However, digital handwriting can also be a challenge, especially without the right tools. Just ask anyone who has tried to use a finger to sign a document! That's why it is so important to have appropriate tools in the classroom to support handwriting. 
A properly designed stylus can support motor skills development. Studies reveal, for example, that using a stylus and an iPad has a positive influence on writing for students with learning disabilities. 
Logitech Pen and Logitech Crayon are effective edtech tools because their precision tips let students write naturally and clearly. Students can easily grip these styluses, and the size and weight distribution are built to support developing learners.
The right tools can also give greater choice in learning styles. For instance, pairing a stylus with tools that make learning interactive can be a powerful aid. Kami, a leading online document annotation and markup tool, is a great option that allows students to interact, draw, and annotate on static documents, PDFs, images or other resources.
"When we provide students the right tools to build handwriting skills, we give them more ways to process, organize and remember information. Students also have more options to express what they know in ways that authentically match their learning style," says Madeleine Mortimore, Global Education Innovation and Research Lead for Logitech.
Four strategies for using digital handwriting tools
Using styluses, tablets, and other digital learning tools can help administrators and teachers incorporate handwriting in the classroom. Here are some suggestions for writing activities that can support this.
Activities for younger students
Try tracing with handwriting templates
When students are initially developing literacy skills, they should practice tracing and forming upper and lower case letters. These handwriting templates from Kami provide an easy way to practice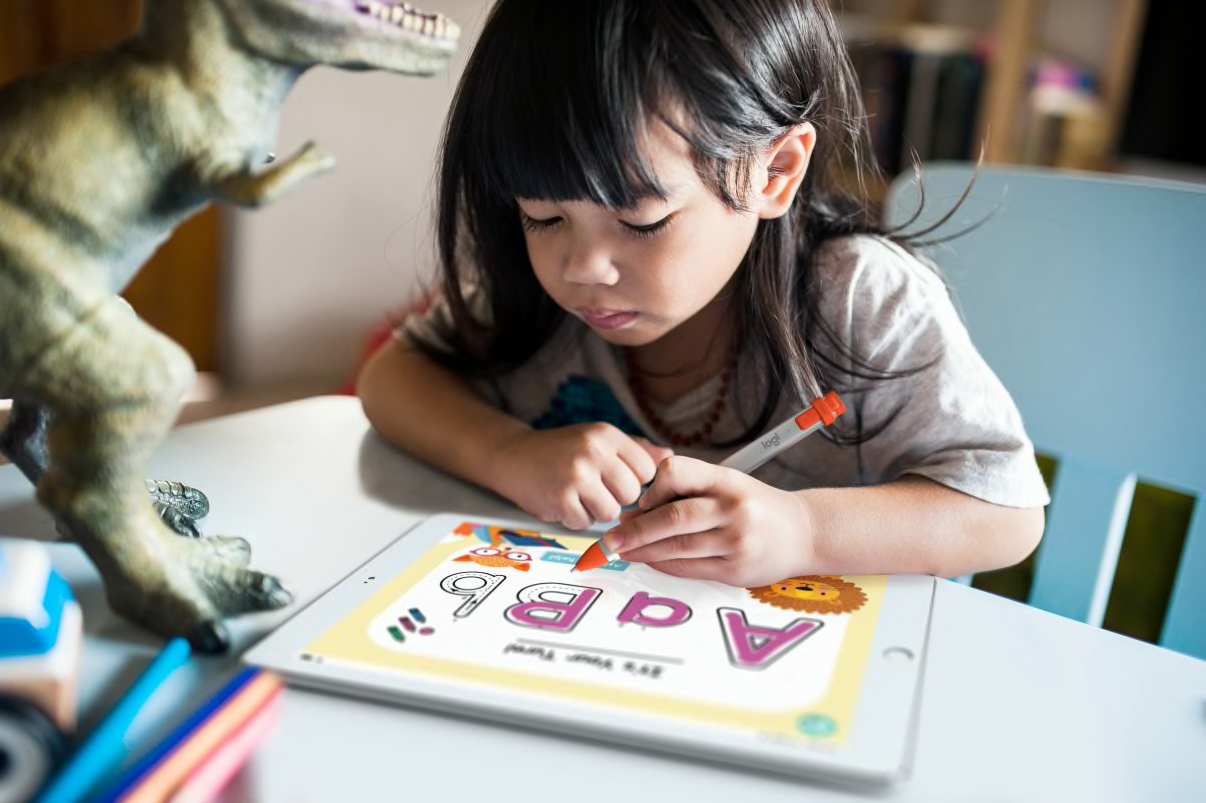 Offer digital connect-the-dots worksheets
Students can use digital Connect-the-Dots worksheets with a stylus to learn counting and the alphabet, while also developing motor skills. Activities for older students
Introduce sketchnoting
Sketchnotes are visual notes created from a mix of handwriting, drawings, hand-lettering, shapes, and visual elements like arrows, boxes, and lines. Using both handwriting and drawings makes a powerful combination that researchers have found can optimize learning.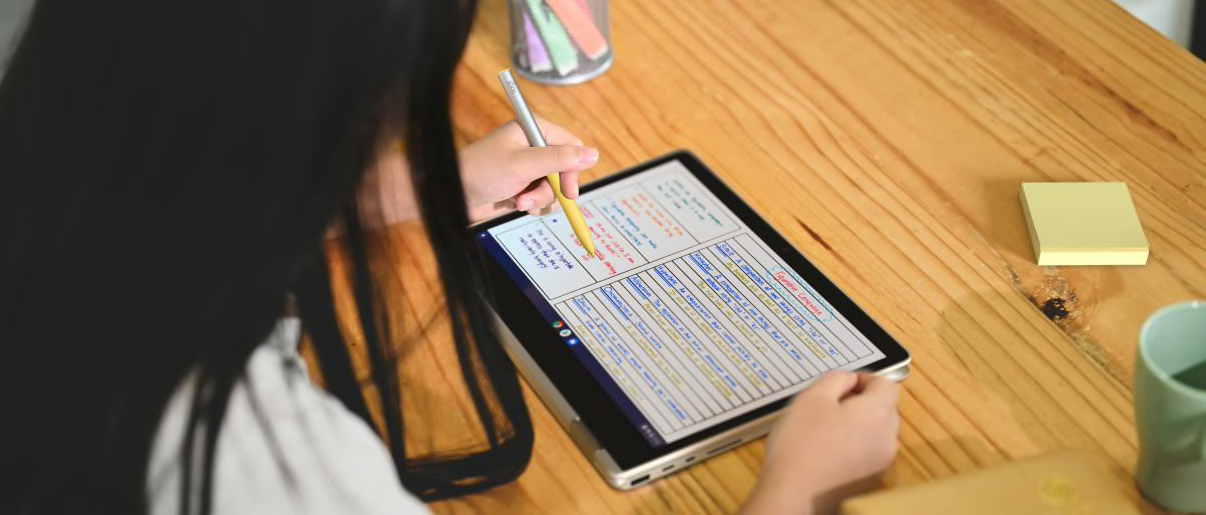 Encourage digital handwriting outside of the humanities
In math classes, educators can ask students to show their work in multi-step equations. Writing the numbers and symbols in a problem helps students remember the steps to solve an equation, not just the answer itself.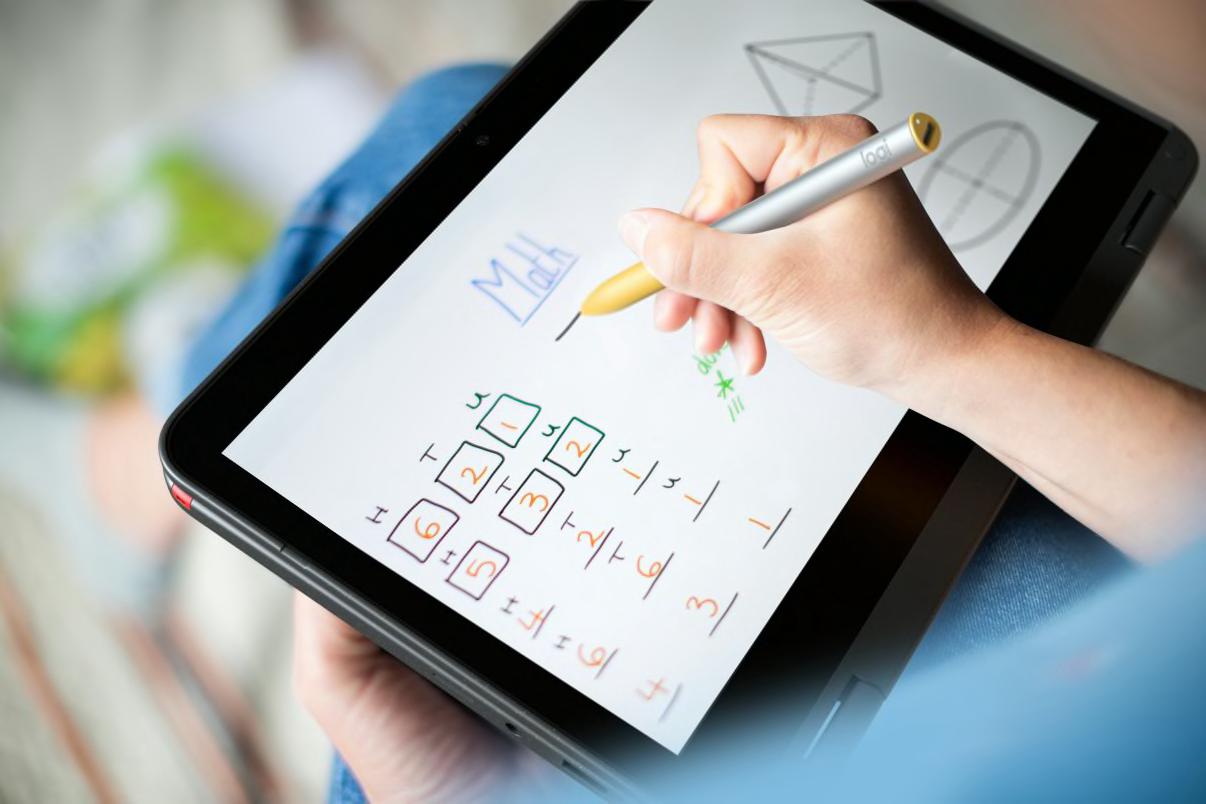 By using activities like these, educators can continue to use the tech tools students love while helping them develop lifelong handwriting skills. And in doing so, they will be helping students become more confident, engaged, and successful learners.
Learn more about how the Crayon and Pen styluses can help students develop handwriting skills here.
THANK YOU FOR CONTACTING US
A product expert will reach out to you shortly.