Pangea temporary hotfixes here
Our focus
We dedicate ourselves to the communities in which we live and work. Giving back and driving change are not only a social responsibility but a key aspect of our corporate culture. LogiCares creates opportunities for our employees to give back to the communities we touch.
Empowering our people
Our people contribute to the causes they have a personal passion for. We help to maximize impact through our global donation matching program and by offering every employee four paid days annually to volunteer with any organization of their choice.
SAVE THE CHILDREN
HQ, LAUSANNE, SWITZERLAND
Lausanne-based employees created two office drives encouraging individual donations to Save the Children. One sold coffee/tea for International Children's Day and the other sold homemade soup.
Save the Children is the largest independent children's rights organisation in the world. For more than 100 years, they have been working for the rights of children in more than 120 countries, every day and in times of crisis.
Our local communities
We join together to give back to the communities in which we live and work. In 2019, employees across the company organized and delivered approximately 40 Give Back events across 15 cities in 10 countries, including Taiwan, the Netherlands, India, USA, Mexico, Singapore, Ireland, United Arab Emirates and Switzerland. For 2020, we are expanding our digital volunteering model, which will allow all employees to access a wider range of philanthropic options.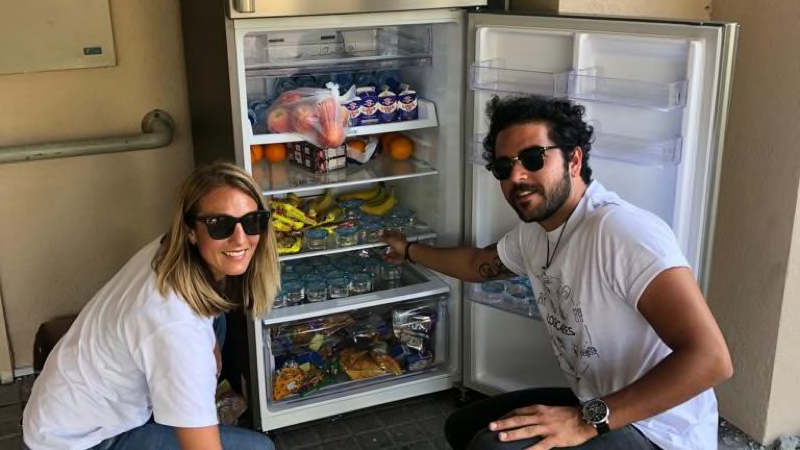 Ramadan Break Fast Donation, Dubai
Ramadan is about about caring, giving, and a time of sacrifice for the Muslim Community. The Logitech team supplied food and beverage for more than a quarter of the refrigerators the city of Dubai placed throughout the city to serve the less fortunate once they completed their daily Ramadan fast.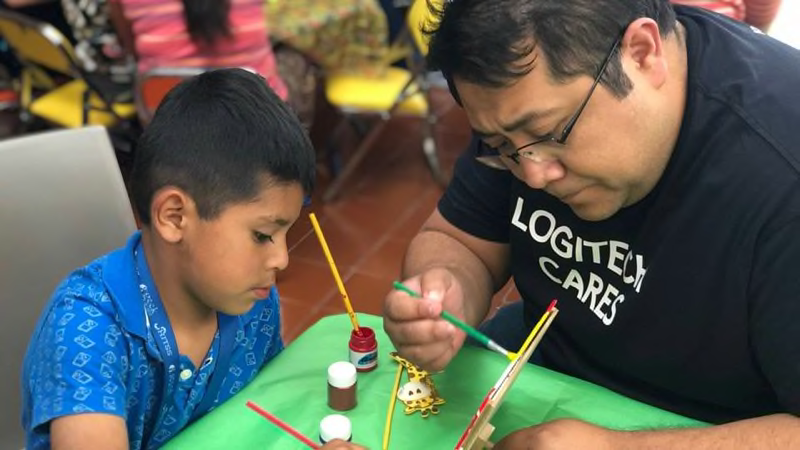 Casa De La Amistad, Mexico City
Casa de la Amistad's (CDLA) mission is to help increase the survival rates of Mexican children and young people with low resources suffering from cancer. They provide all cancer treatments, accommodations for children and their families, food, educational and emotional support, all at no cost. During a Logitech visit, items of basic need were provided, and activities were carried out with the children to engage their artistic skills.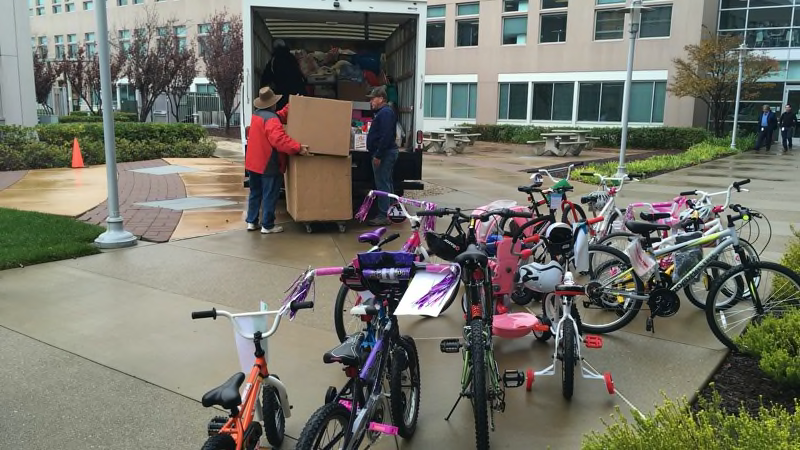 Adopt an Angel, San Francisco Bay Area
Our Silicon Valley office has contributed to Adopt an Angel for approximately 20 years. In 2019, more than  2,400 gifts were contributed and distributed to 800 children who live in group homes, shelters, foster care or low-income homes.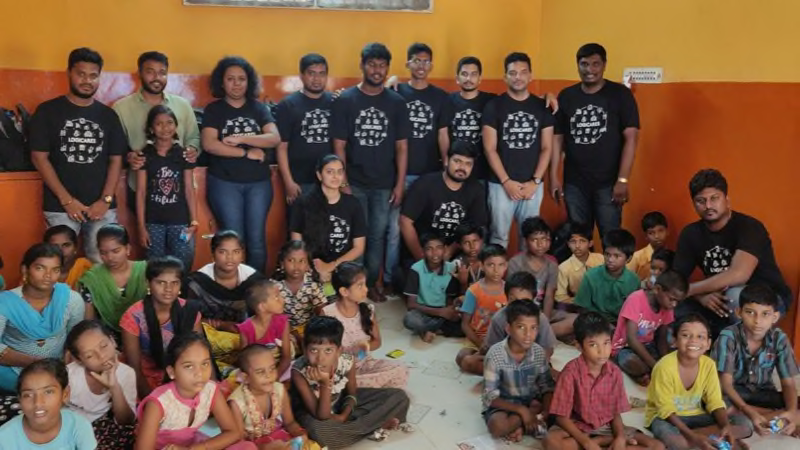 Anaikkum Karangal Children's Shelter, Chennai
Logitech volunteers went to Anaikkum Karangal, a children's shelter home run by Bhumi NGO. Notebooks and flash cards were made and used by these children for the academic year. Employees also set up fundraising events where each clan hosted games, prepared refreshments and offered items that were sold internally to raise funds. The funds were used to support six students through Higher Education, Children Welfare and Women empowerment programmes.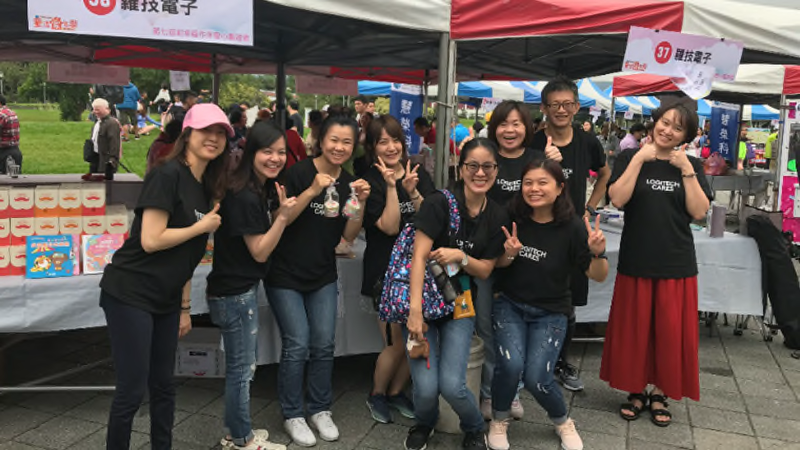 Chung Yi Social Welfare Foundation, Taiwan
Logitech volunteers from our Taiwan Welfare Committee set up a booth, washed, cut and packed a few hundreds kilograms of fruit and sold coffee, cupcakes and books for children. The funds raised will be used to support Chung Yi's Children Home for children under 18 years old.
Leveraging Skills & Products
Leverage the skills and products that our people and company have to offer, to better the lives and futures of others.
Logitech x Tides Foundation
Giving at Logitech
At Logitech, we believe that together we can drive big change. We aim to level the playing field for all people. And we dedicate ourselves to the communities in which we live and work to help build thriving communities and reduce our environmental footprint. Equality and the Environment is a Logitech core value and is the heartbeat of Logitech's giving strategy. Logitech invests in communities through volunteering, donating products, and grantmaking.
To facilitate our grantmaking, Logitech has established a Donor Advised Fund (DAF) at Tides Foundation. This means that Logitech has advisory privileges to recommend grant distributions out of the Donor Advised Fund to support charitable projects aligned with Tides Foundation's mission.
If you have questions about giving at Logitech, please contact logitechcares@logitech.com