Pangea temporary hotfixes here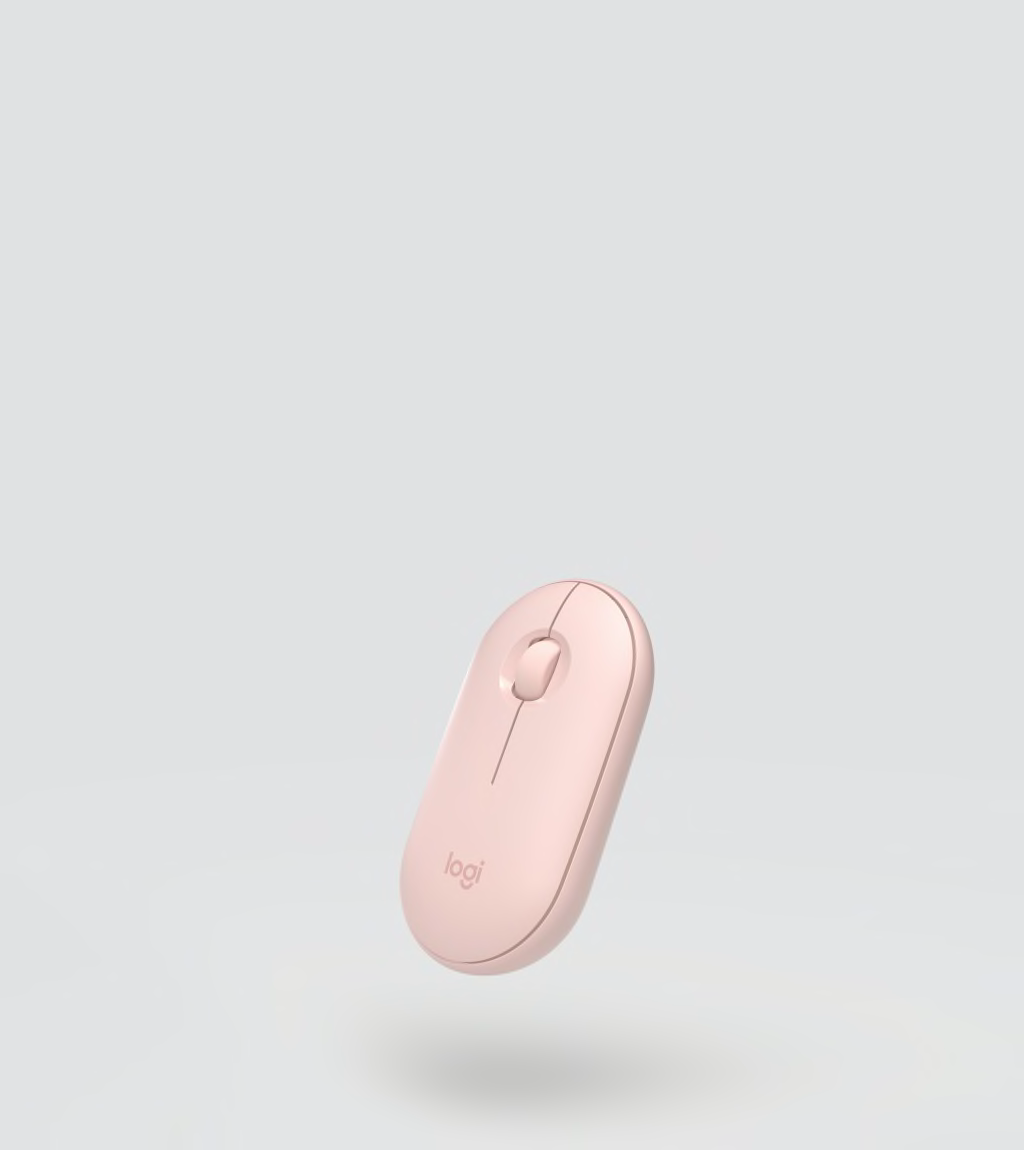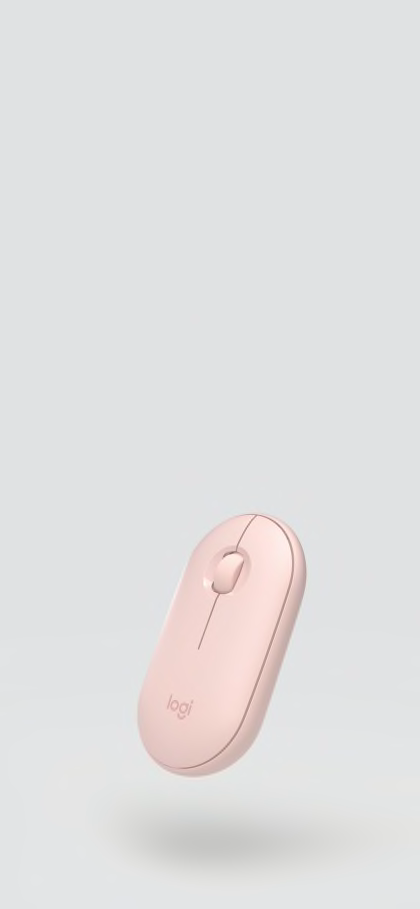 Logitech Pebble Wireless Mouse M350
Minimalist. Modern. Silent.
OWN. YOUR. SPACE.
Make any space minimalist, modern, and silent with Logitech Pebble M350 – the portable mouse that fits your curated lifestyle and goes wherever life takes you. The smooth organic shape fits in your pocket, bag, and feels great in your hand. With silent clicking and scrolling, you can get in the flow without disturbing anyone around you.
MODERN, SLIM, AND BEAUTIFUL
Logitech Pebble M350 modern design fits your curated lifestyle, accents your desk setup, and is slim enough to toss in your bag and bring to the coffee shop.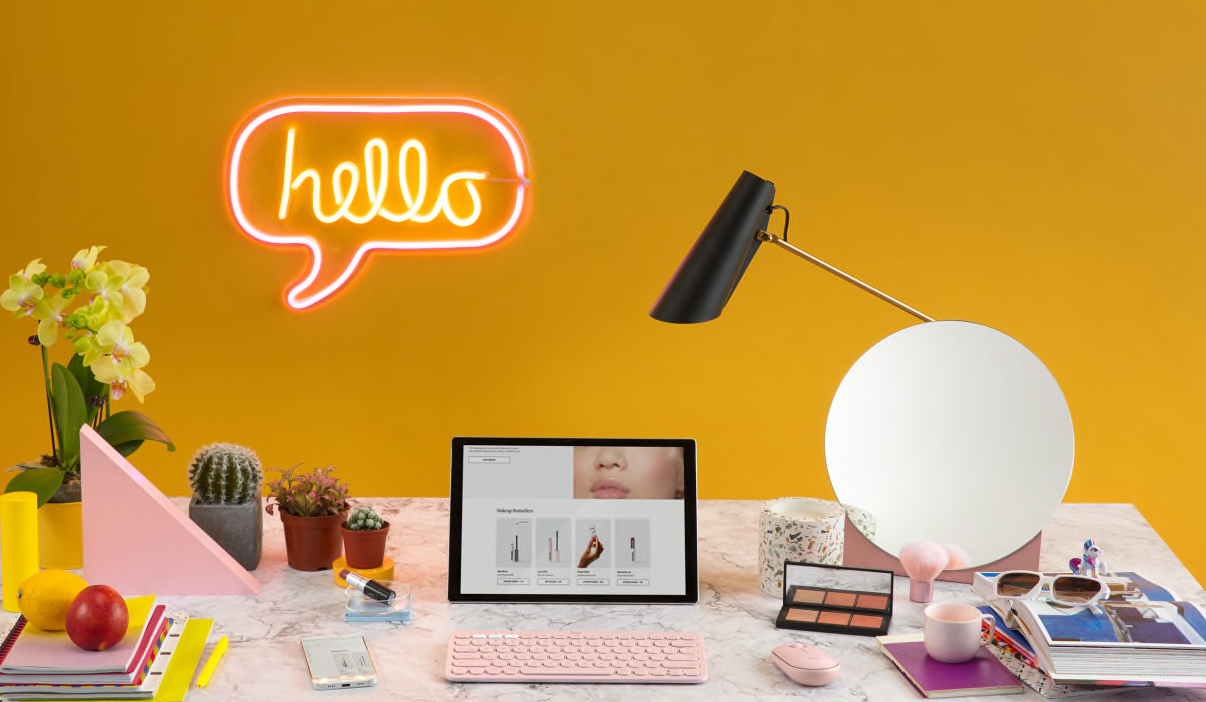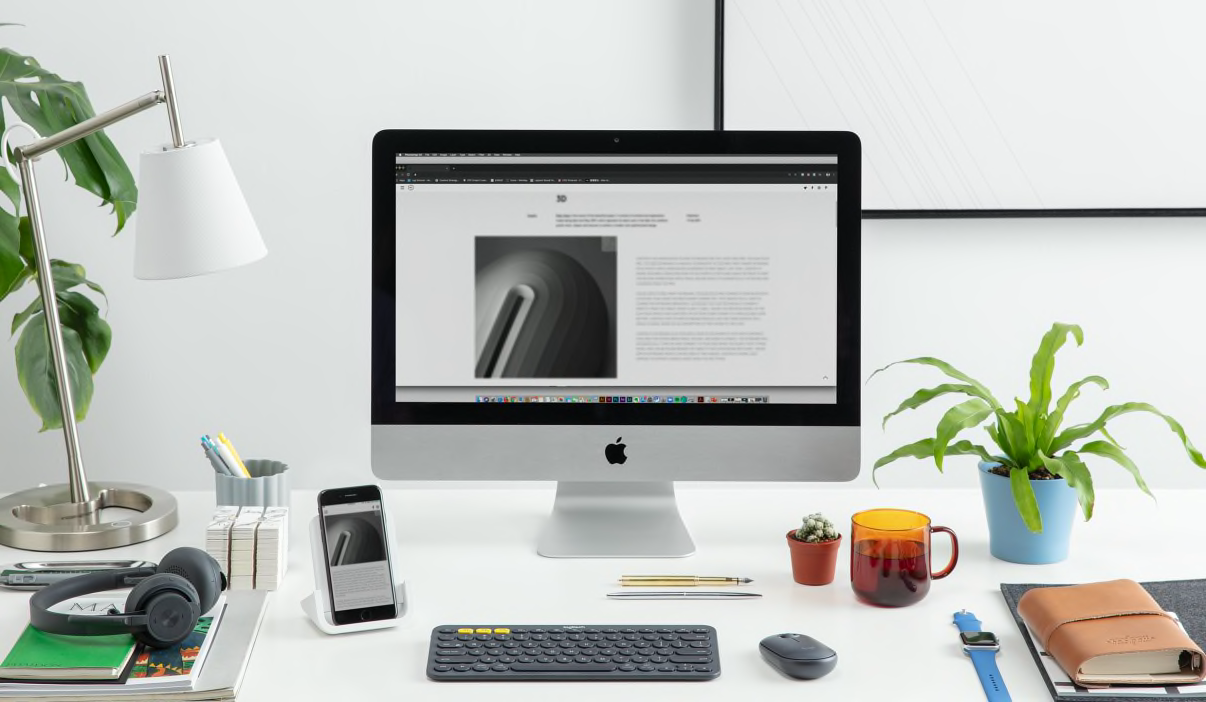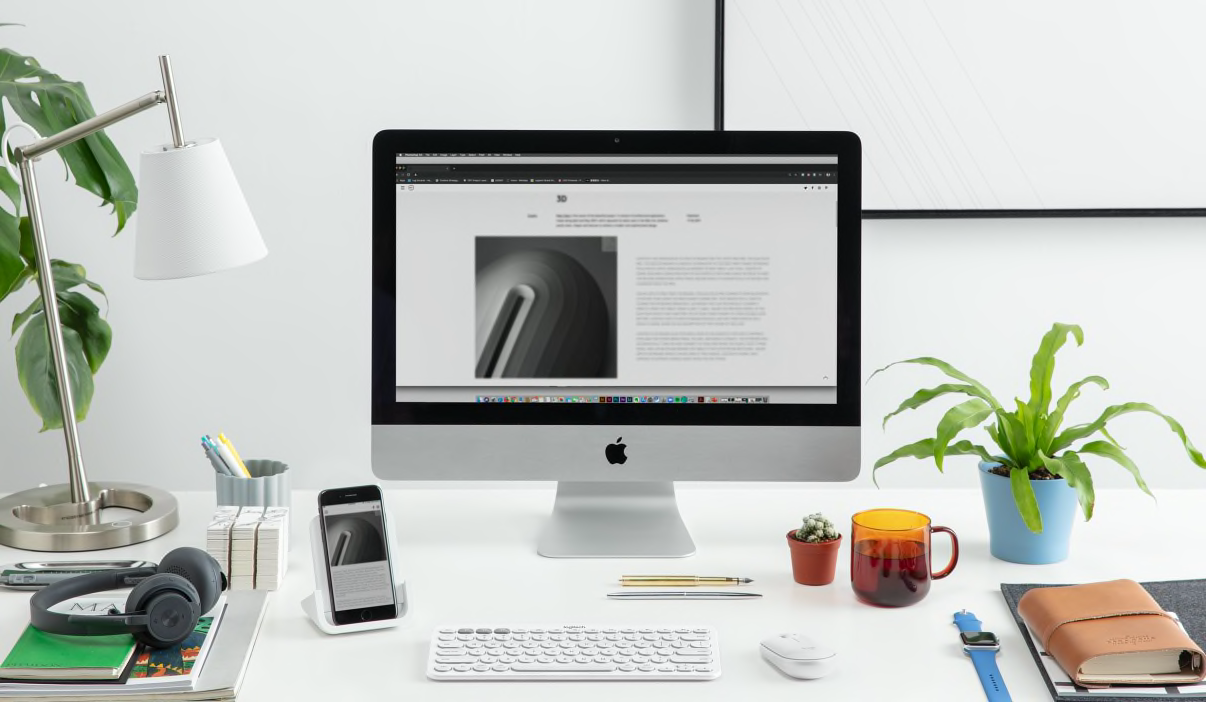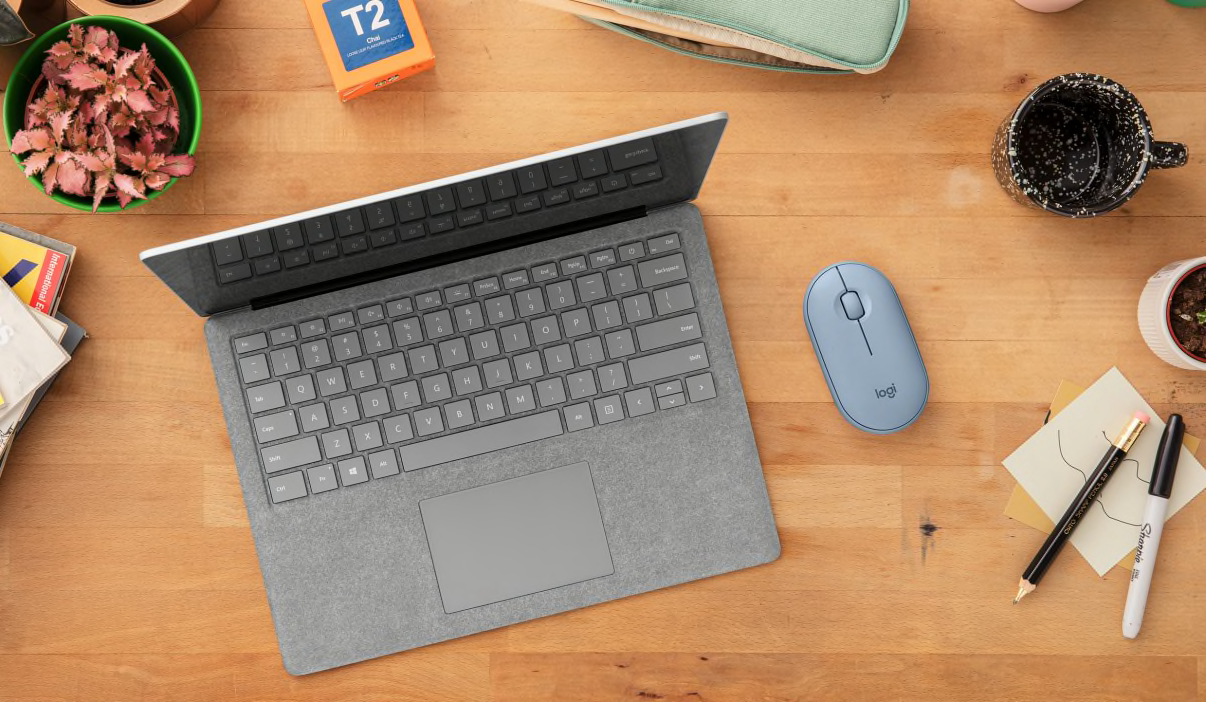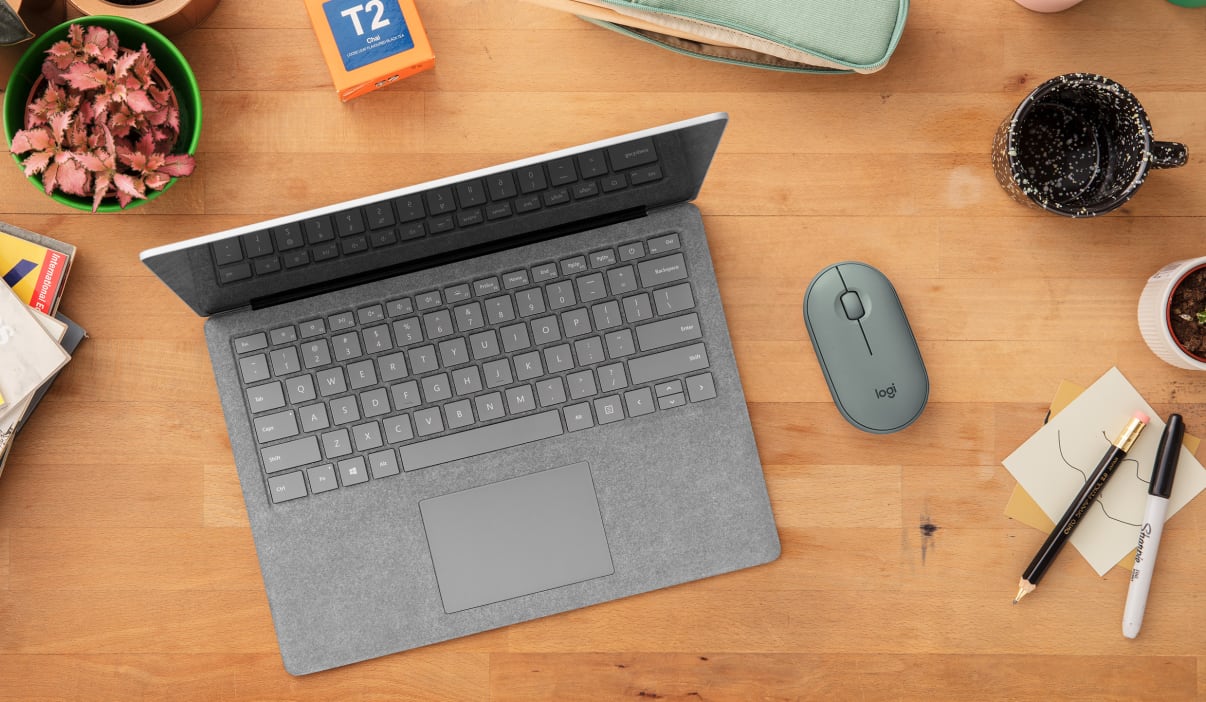 1
2
3
4
5
ORGANIC SHAPE, NATURAL FIT
Logitech Pebble M350 has been designed to be extra slim, while still fitting naturally in the palm of your hand. The soft rounded sides are so comfortable, you'll never want to let it go.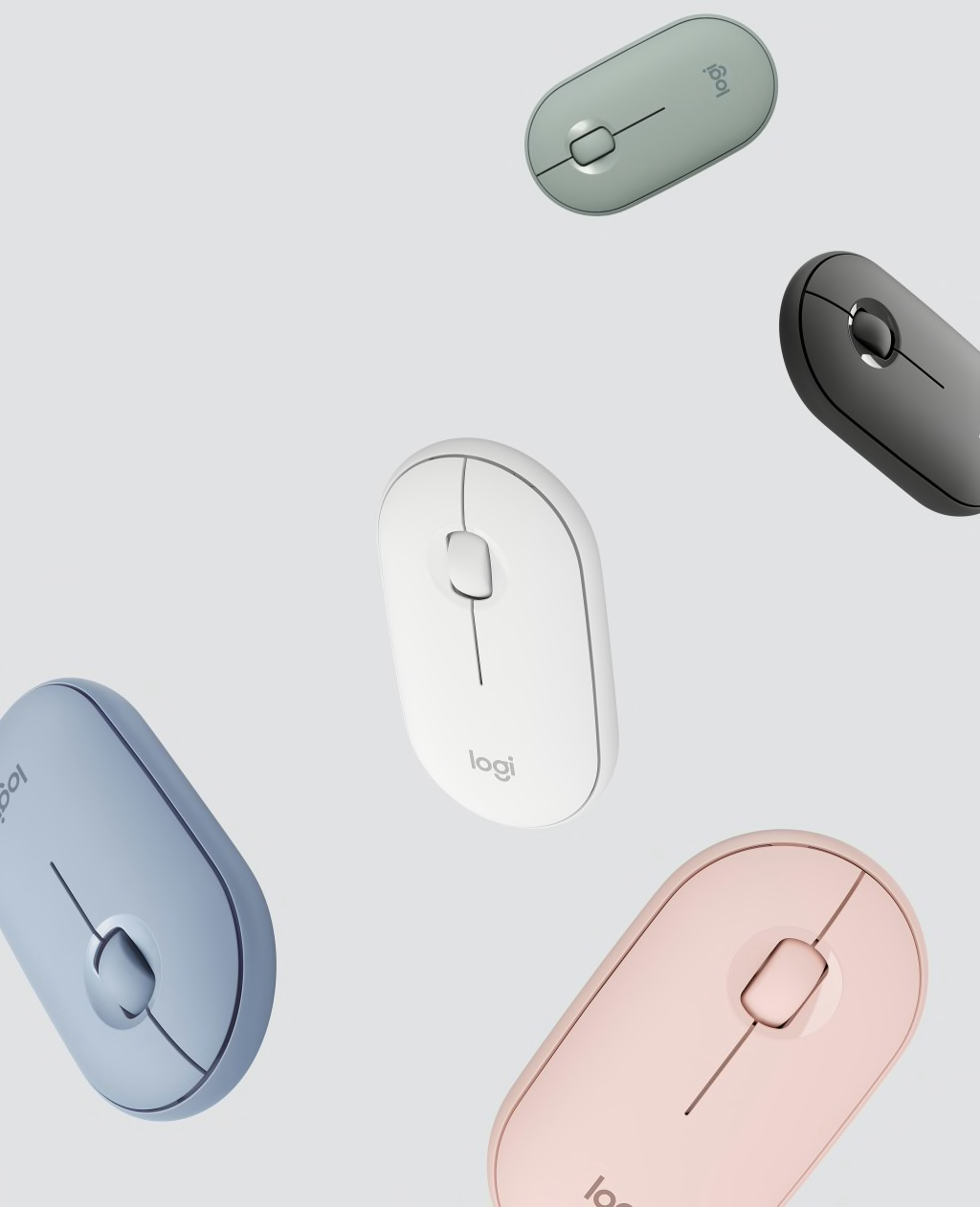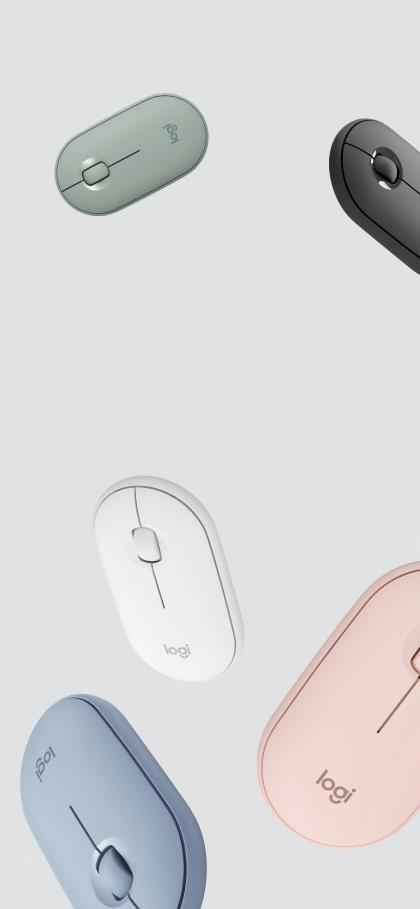 THE RIGHT COLOR FOR YOU
Choose Logitech Pebble M350 in off-white, graphite, eucalyptus green, blue or rose pink to perfectly match the rest of your accessories.
WORK WHEREVER LIFE TAKES YOU
Logitech Pebble M350 tracks fast and accurately whether you use it on a table at your favorite coffee shop or directly on your bed covers.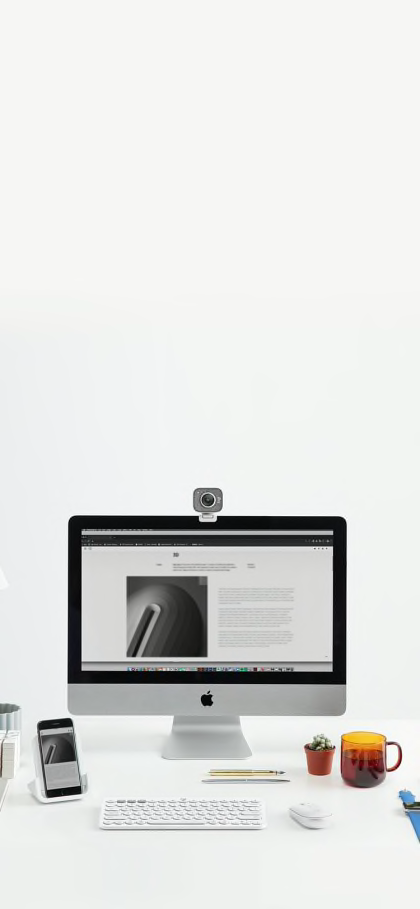 CREATE AND STREAM LIKE NEVER BEFORE
Type, record, and stream with modern design tools that elevate your desk setup. Work quietly with a slim, lightweight keyboard and mouse. Boost your video meetings and presentations with StreamCam and the Zone Wireless headset. It's everything you need to own your space and take your content to the next level.
RECOMMENDED DESK SET-UP
Modern, design tools that accent your desk set-up and fit with your curated lifestyles.
Logitech Pebble M350
Modern, Slim, and Silent Wireless and Bluetooth Mouse
Bluetooth headset designed to help you work from anywhere with exceptional sound, flip-to-mute mic, and Qi wireless charging.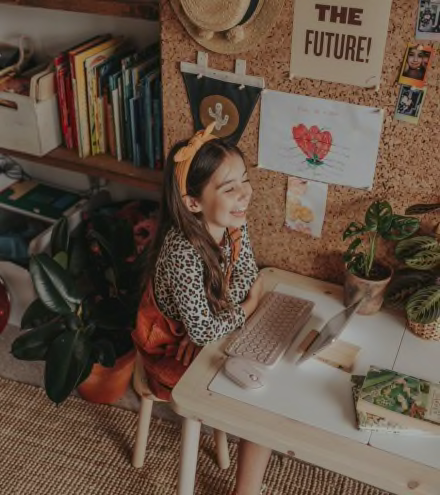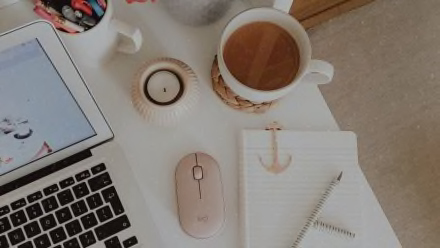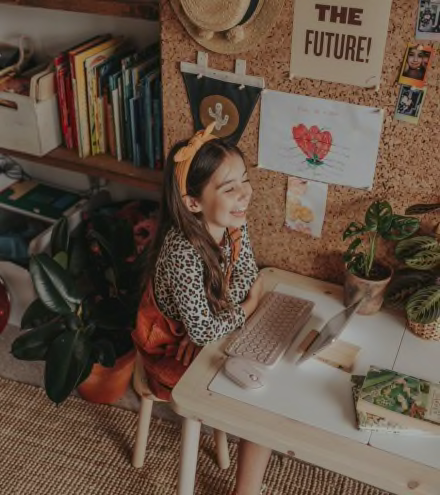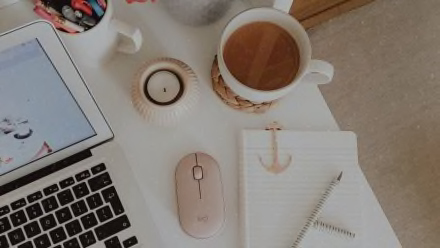 Logitech Pebble M350
Modern, Slim, and Silent Wireless and Bluetooth Mouse

Logitech Pebble M350
Modern, Slim, and Silent Wireless and Bluetooth Mouse
Free shipping on orders AUD80.00 and over.
---
---
Mouse Dimensions

Height: 107 mm
Width: 59 mm
Depth: 26.5 mm
Weight (with batteries): 100 g

Nano receiver

Height: 14.4 mm
Width: 18.7 mm
Depth: 6.1 mm
Weight: 1.8 g

Windows | macOS | iPadOS | Chrome OS | Linux® | Certified Works With Chromebook | Works with Surface™

Receiver

Required : Available USB port
Windows 7,8,10 or later
macOS 10.14 or later
Chrome OS, Certified Works With Chromebook
Linux Kernel 2.6+

Bluetooth®

Required: Bluetooth low energy technology
Windows 8,10 or later
macOS 10.14 or later
Chrome OS
Android™ 7 or later
iPadOS 13.4 or later

Sensor technology: High Precision Optical Tracking

Sensor resolution: 1000 dpi

Scroll Wheel: Yes- Mechanical

Scroll Buttons: Middle Button

Unifying ready mouse: Yes

Unifying ready receiver: No

Battery type: 1 AA pre-installed battery

Wireless technology: Bluetooth Low Energy Technology

Wireless Mouse
Nano Receiver
1 AA battery (pre-installed)
User documentation

1-Year Limited Hardware Warranty

Off-white:

910-005600

Graphite:

910-005602

Rose:

910-005601

Blue Grey:

910-005603

Eucalyptus:

910-005604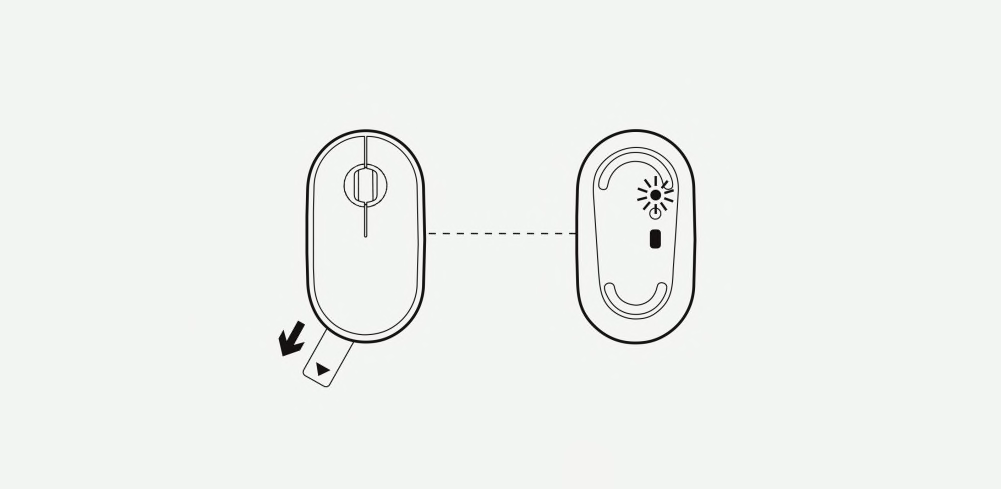 Step 1
Just pull the sticker tab and your Logitech Pebble M350 will automatically turn on. As it's ready to be connected, the status light flashes green and blue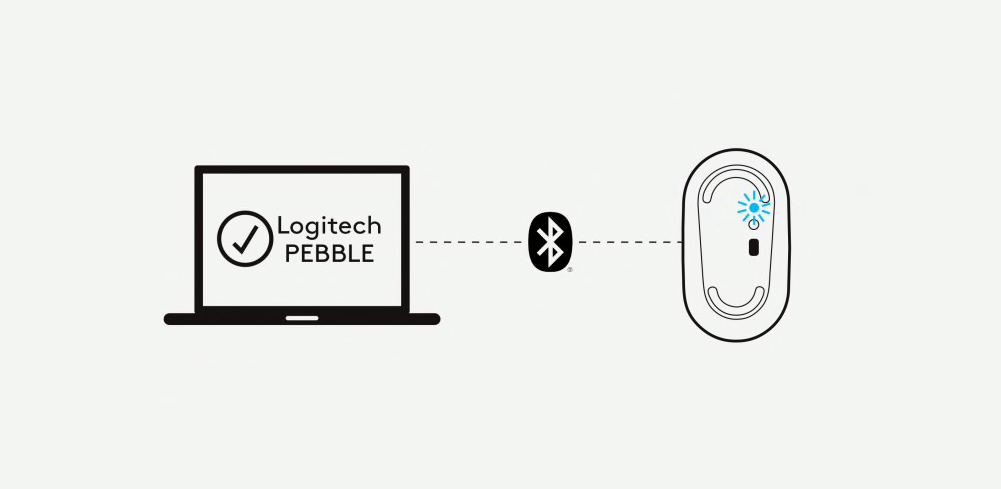 Step 2
Easily connect via Bluetooth by turning on your computer's Bluetooth connection and searching for your Logitech Pebble M350. Select and ta-da – you're paired.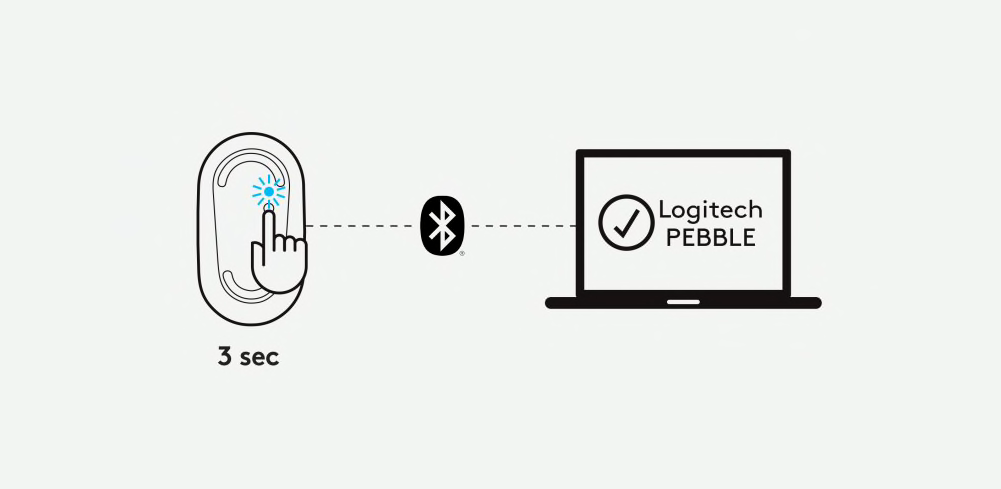 Step 3
Alternatively, connect using the USB receiver by plugging the receiver found inside your mouse into your computer. Easy peasy.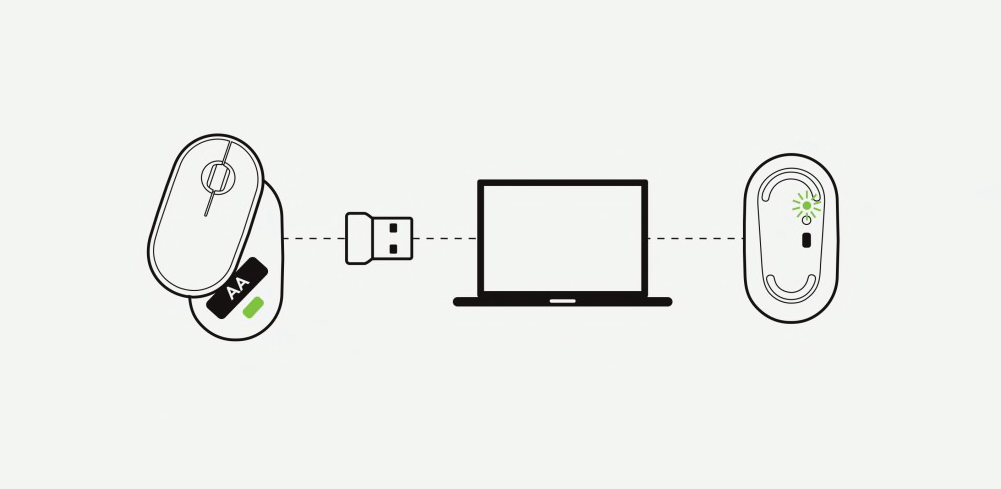 Step 4
Once paired you can easily switch between the Bluetooth and USB connections. Just press the button on the downside of the mouse for 1 second: Blue light is to use Bluetooth connection and Green light is for the USB receiver.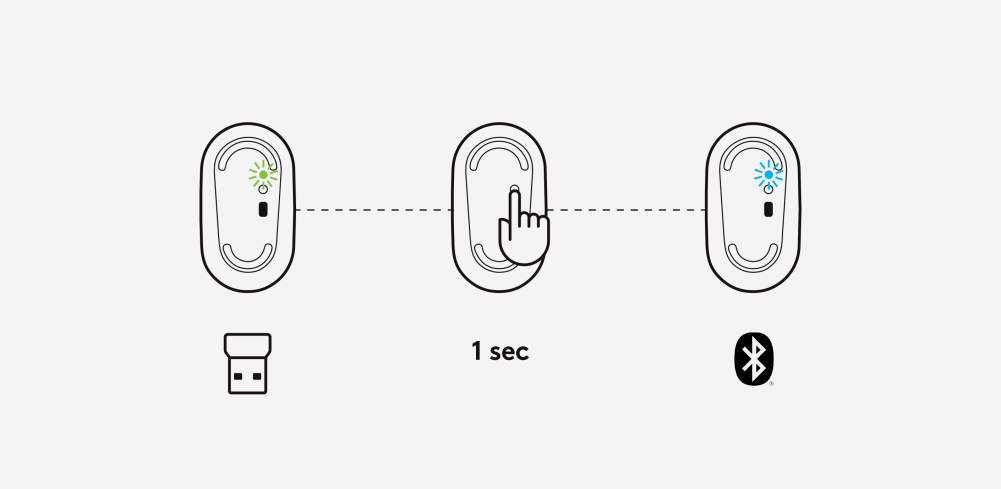 Step 5
Pair another device via Bluetooth by pressing the button for 3 seconds. When the blue light starts blinking you are in pairing mode.
Step 1
Step 2
Step 3
Step 4
Step 5