Say hello to home entertainment heaven.
(No, really. Say hello.)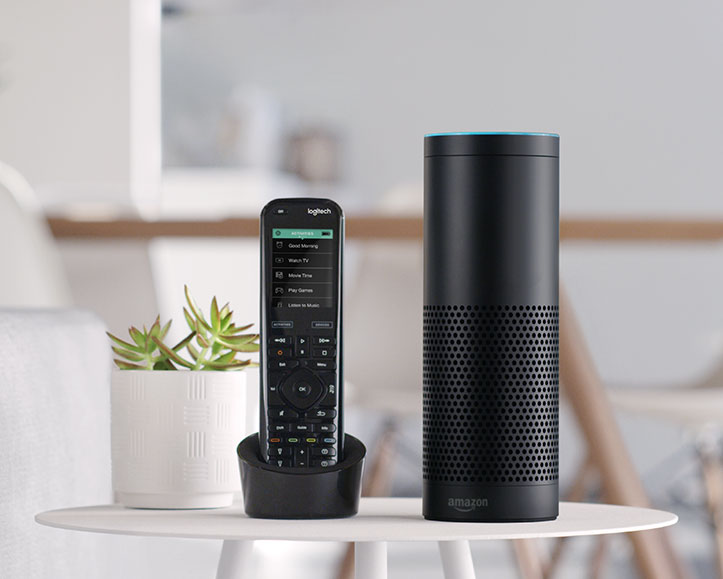 Talk about a ridiculously great pair.
With Harmony and Amazon Alexa, you can enjoy easy, hands-free control of all the things you love. Turn on your TV, change channels or turn up the volume, fire up a playlist or set the mood for movie night...your voice makes it all work, just like magic.
Get the party started without lifting a finger.
Harmony and Alexa let you start your favourite activities no matter what they are. Start an Activity like "Sports Night" to turn on BBC Sport, dim the lights and even crank up the subwoofer to make it feel like you're practically at the game. When it's time to switch gears and turn on "Date Night", just say the word.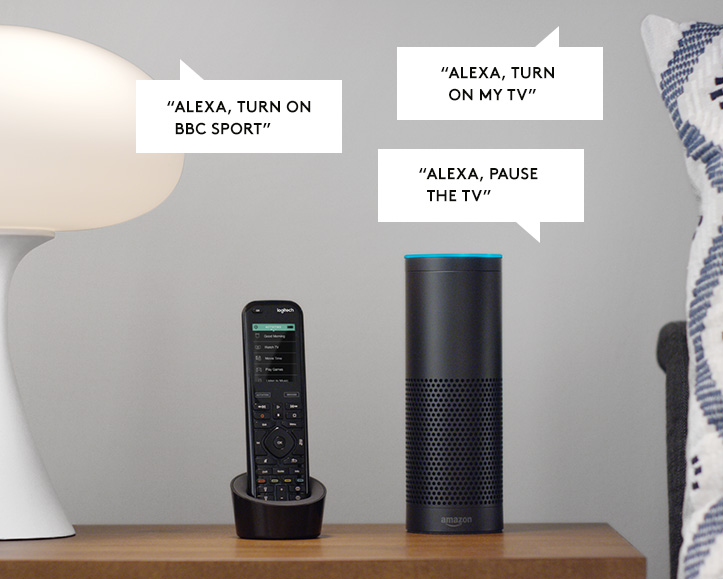 Alexa, turn on a few of my favourite things.
With your voice and the power of Harmony and Alexa, the ways you can entertain are just about endless. Kickstarting the perfect home entertainment experience has never been easier.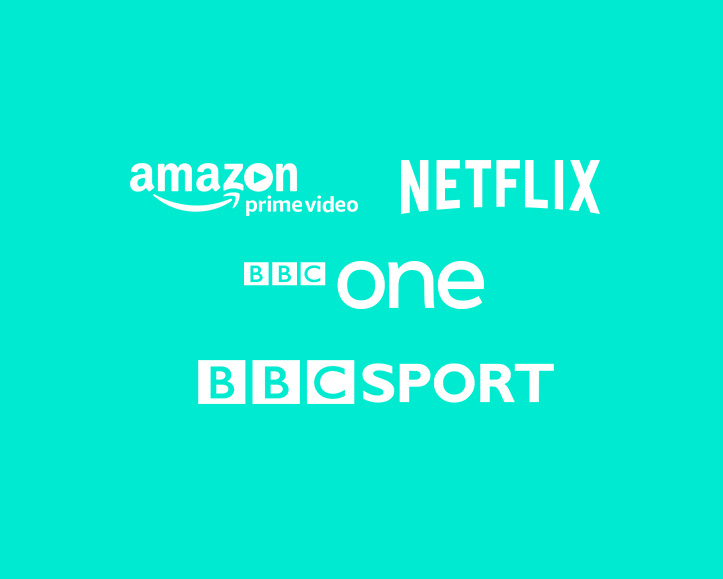 Have a Roku, too? Lucky you.
Add Roku into the mix with Harmony and Alexa and get to your favourite shows even faster on BBC, Netflix, Amazon Prime Video and more.