Pangea temporary hotfixes here
ARTICLE
Headsets for Language Learners
4 Benefits of Headsets with Mics to Address ELL Learning Loss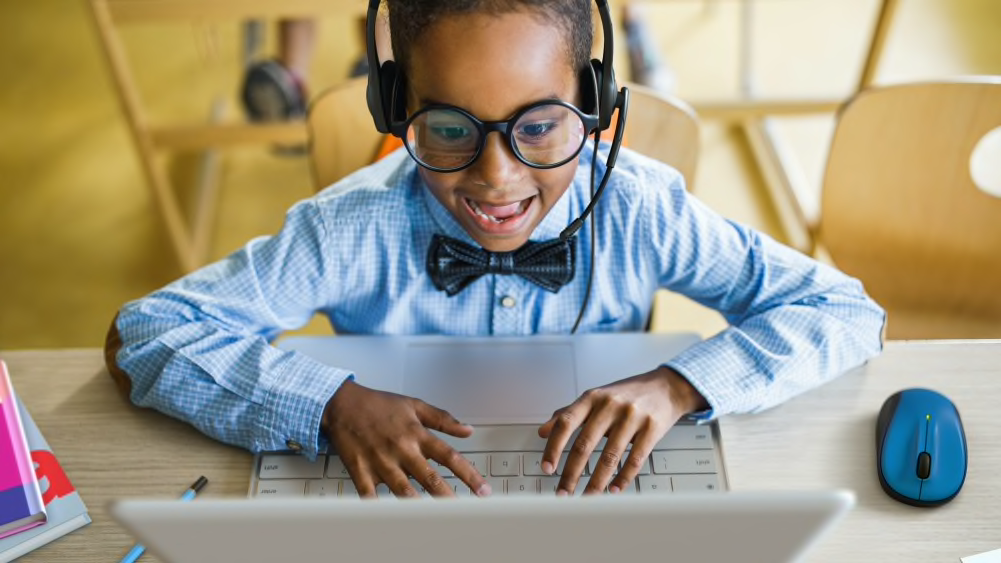 Educational technology opens up a wealth of opportunities for instruction and learning. These technologies can be particularly valuable for supporting English learners' engagement in instruction and their access to content in many ways.
One of the most overlooked, yet beneficial, tools for accelerating language learning in the classroom is the headset. Headsets - unlike headphones - include built-in microphones to help maximize learning. This will be especially important in the coming year as educators seek to close the language learning gaps exacerbated by the pandemic. 

Research has shown that remote learning has been particularly challenging for English language learners (ELL) during the COVID-19 crisis. About five million children were learning English in U.S. public schools in 2018.English Language Learners in Public Schools, National Center for Education Statistics, May 2021 https://nces.ed.gov/programs/coe/indicator/cgf The numerous challenges faced by these learning as a result of the pandemic have amplified the disparities in their learning outcomes.
Due to mandated school shut-downs, many ELL students lost the relationships with teachers and peers that facilitate learning a new language. In online learning situations, many of these students had to work in less-than-ideal environments. And, when they did return to regular classrooms, they were often too self-conscious to participate in class conversations.

How Educators Can Address Challenges for English Learners
Stepping up to address these barriers to learning, educators have implemented targeted interventions, social-emotional support, and innovative technology solutions. According to Logitech research, headsets with integrated microphones and earphones can serve as effective components in the tech toolkit for students. 
For example, headsets can enable English learners to hear the correct pronunciation of words and phrases. Then, when practicing their own speech in a new language, they can be assured their voices will be properly recorded for accurate assessment and feedback. 
In one school, students using Logitech headsets save a 350% increase in performance with their English language learning apps. Over 80% of them reported feeling more confident with their performance in these apps using the headset.Semester comparison with phonics accuracy and completion from 20% to 90% and survey conducted of 47 middle school students who received Logitech headsets through a donation in 2021.
Following are four primary benefits of using headsets with mics for ELLs in online or in-person learning environments: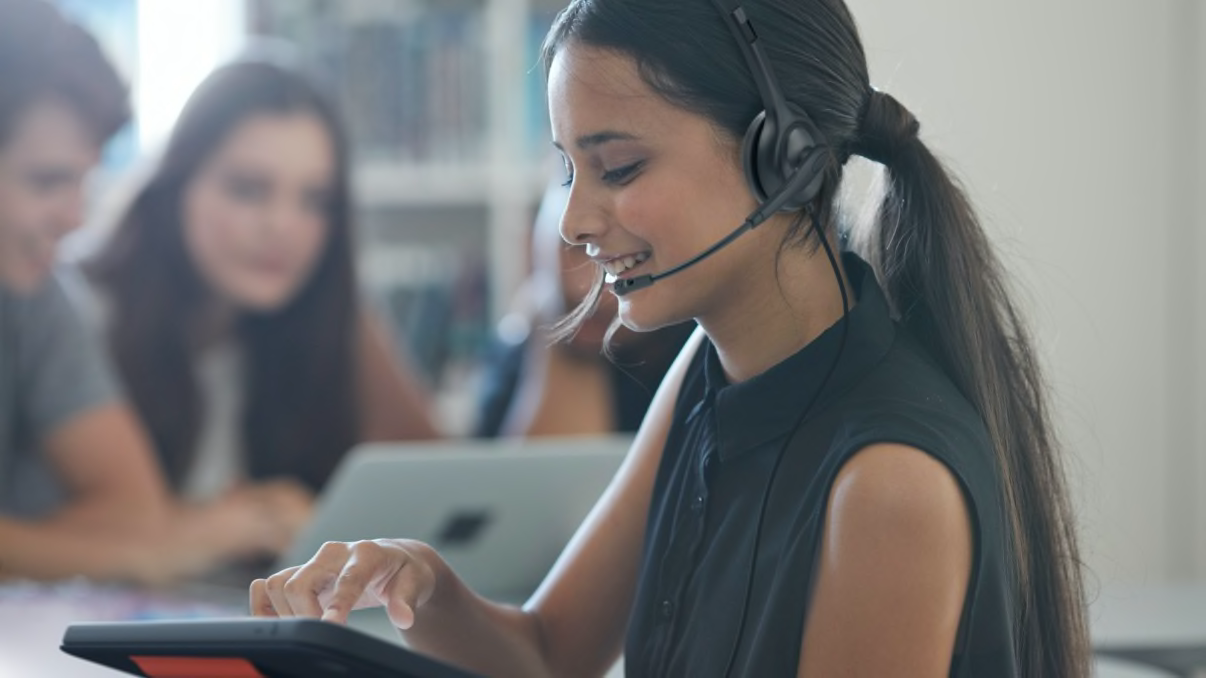 #1: Boost Student Confidence
Students using headsets are empowered to work at their own pace without comparing their progress to their peers. Multiple levels of comprehension can be accommodated so students don't feel stigmatized for their own levels, challenges, or abilities. 
As one ELL teacher said, "Before using the headsets, my students couldn't use the read-aloud function of their English learning program because it caused too much noise and they were uncomfortable reading for phonics because everyone in the room could hear them."
In addition, soft-spoken students can have their voices heard in a virtual classroom environment and anxious students can use headsets to create "personal space" that enables them to relax and focus better.

#2: Improve Engagement with Learning Apps
Personalized learning apps are being used in many schools to meet the individual needs of students as they develop their English language skills. Recent research by Logitech of a semester comparison of phonics accuracy and completion for middle school students using headsets with microphones and English learning apps showed a 350% increase in performance. 
This is especially important for younger English learners, who often come into the classroom with varying levels of baseline language proficiency. It is also critical that the learning apps clearly understand what students are saying to ensure a student's performance reflects their ability, not the sounds of their environment.
#4: Build Language Skills
Headsets immerse students in the sound of a language, helping them to hear pronunciation, patterns, expressions, and accents. When used in conjunction with texts, students are able to build on their vocabulary and make connections between what they hear and what they see. They can also listen to a story or text multiple times, allowing the repeated listenings to help with word recognition, fluency, and comprehension.
Supporting English Learners
In short, headsets offer a number of unique benefits for ELL educators and students. As we seek to create classroom environments that will allow all language learners to focus on learning and to thrive, we should consider adding headsets to any ELL classroom.
THANK YOU FOR CONTACTING US
A product expert will reach out to you shortly.