Pangea temporary hotfixes here
ARTICLE
What Is USI and How It Can Help Educators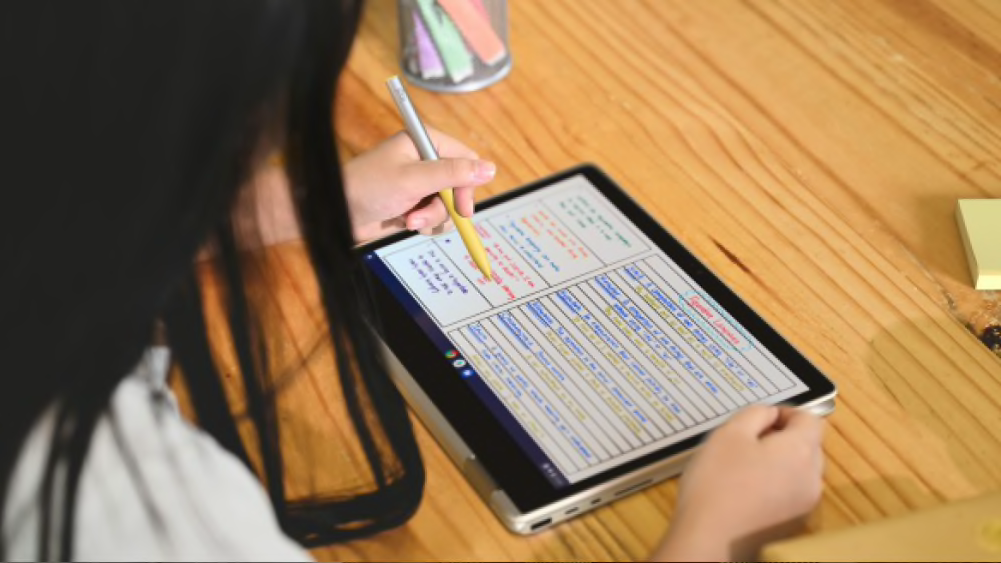 What is USI?
The Universal Stylus Initiative (USI) is a global industry standard for active styluses and the touch-enabled devices the styluses write on. This standard defines how the styluses and devices communicate with each other, allowing companies to bridge the gap across complementary products. Any USI-enabled device, such as a phone, tablet, or computing or entertainment platform, will work effortlessly and precisely with any USI-enabled stylus, no matter what model the device or stylus is or which company manufactured it. Stylus lovers, rejoice!
This sort of industry-wide collaboration has been successful in tech already: think USB connection ports and Bluetooth, for example. The compatibility between products that those technologies provided is what the Universal Stylus Initiative aims to recreate. This has exciting implications for active stylus users, especially schools, which are in a hurry to integrate education technology to meet the demands of the modern digital classroom.
Core Features of USI
USI certification tells buyers they're getting three things: quality, compatibility, and precision.
Quality - All USI devices undergo thorough specific protocol and rigorous electrical testing
Compatibility - USI provides consistency, with interoperability across any make, model and form factor of USI-compatible devices.
Precision  - While non-USI styluses use one-way communication, USI allows the stylus and device to constantly talk to each other for better pressure sensitivity and precision on the screen.
How Educators and Students Benefit
A major benefit of USI-enabled products is that they will always talk to each other. So, an older tablet will work with a newer stylus, as long as both products have the USI certification. This is especially important for school districts where a mishmash of tech is used or where tech needs are evolving quickly. With USI products, a single order can equip students to learn for the long haul. And even apart from the interoperability factor, USI is likely to have a market effect and make the active stylus more affordable and widely available.

A second benefit of USI products for schools is the seamless experience the products provide. Teachers will not have put on their IT hats to make every stylus work with every student's device. They will not have to install software, update drivers, connect the stylus and device manually, or otherwise take their focus off their actual jobs. Instead, USI-enabled products will work together automatically. If you have a Logitech Pen, you just pick it up and start writing on a USI touch-screen as if you were using a pen and paper, with Pen's 4,096 levels of pressure sensitivity providing the tactile experience you expect. This kind of intuitive function will free up teachers' schedules and mental bandwidth for true tech-rich learning, from brain sketching and concept maps, to annotating, to art, and anything else they can dream up.
Does My Chromebook Support USI?
This is worth a quick check with your Chromebook manufacturer.  The reality is the list is growing by the day.  At present Acer, ASUS, HP, Lenovo, and Samsung have all released Chromebook models that support USI and the good news is that when a Chromebook works with USI, it works with all USI pens.
THANK YOU FOR CONTACTING US
A product expert will reach out to you shortly.