Pangea temporary hotfixes here
Introducing Google Meet on Android: Unleashing the Power of Appliance-Based Devices
Elevate video collaboration with unique Logitech software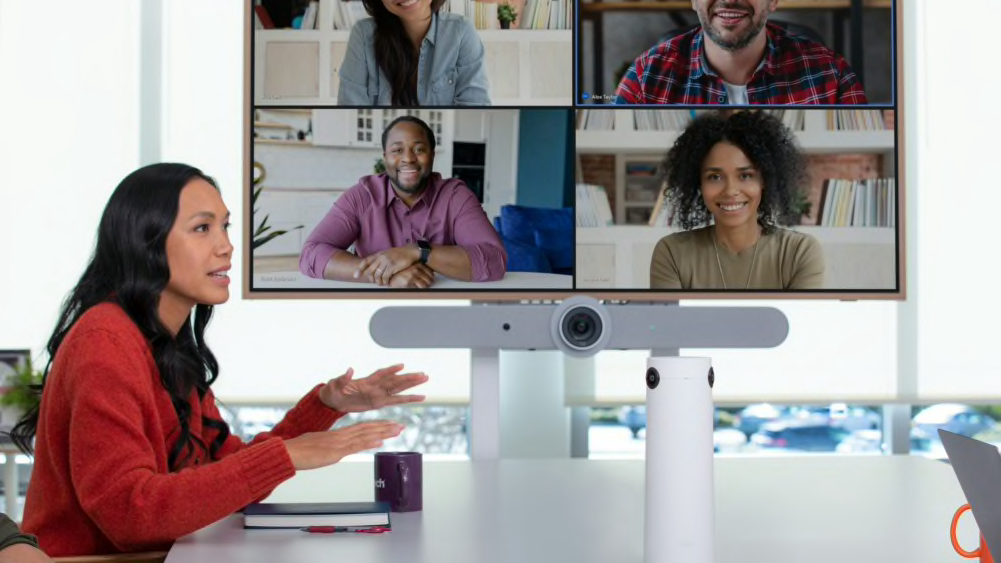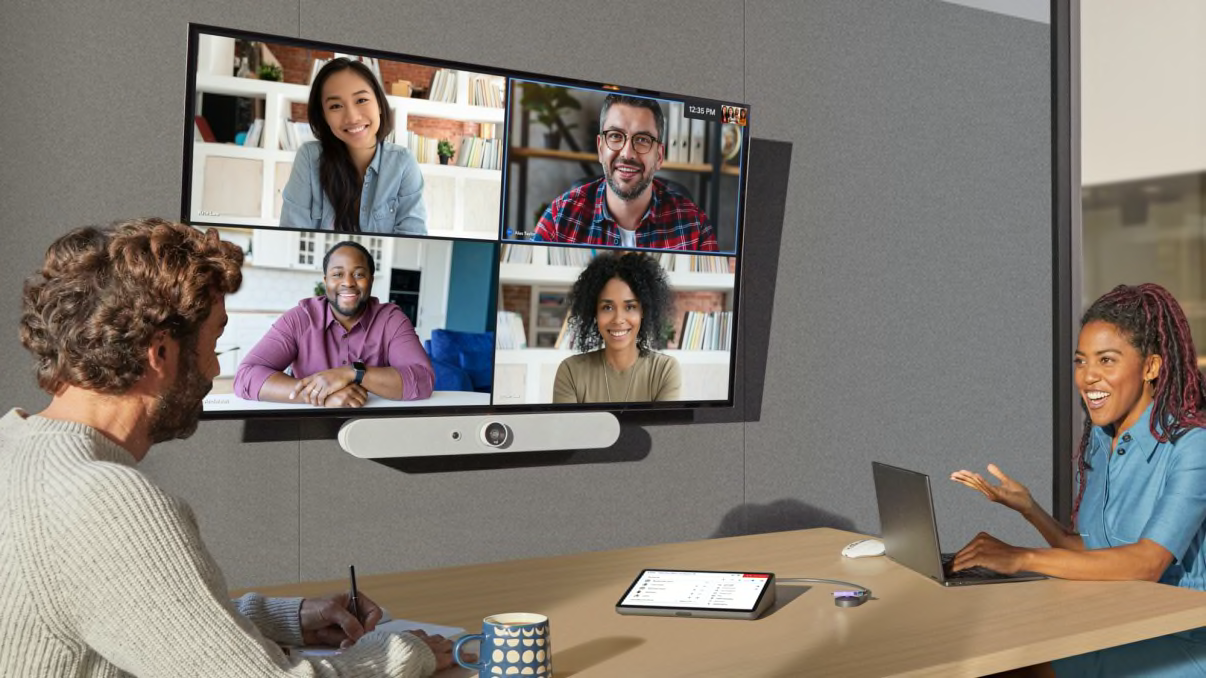 The world is becoming increasingly familiar with Google Meet as a reliable, easy-to-use, and versatile video conferencing platform. But there is also a lesser-known aspect that offers simpler management for IT teams and robust features for users — the all-in-one Google Meet solution for rooms, also referred to as Google Meet on Logitech Android-based appliances, or "appliance mode." Google Meet on Android empowers users with video, audio, screen sharing, and more, all integrated into a single device, like a conference room camera, providing another solution for conference rooms and team workspaces.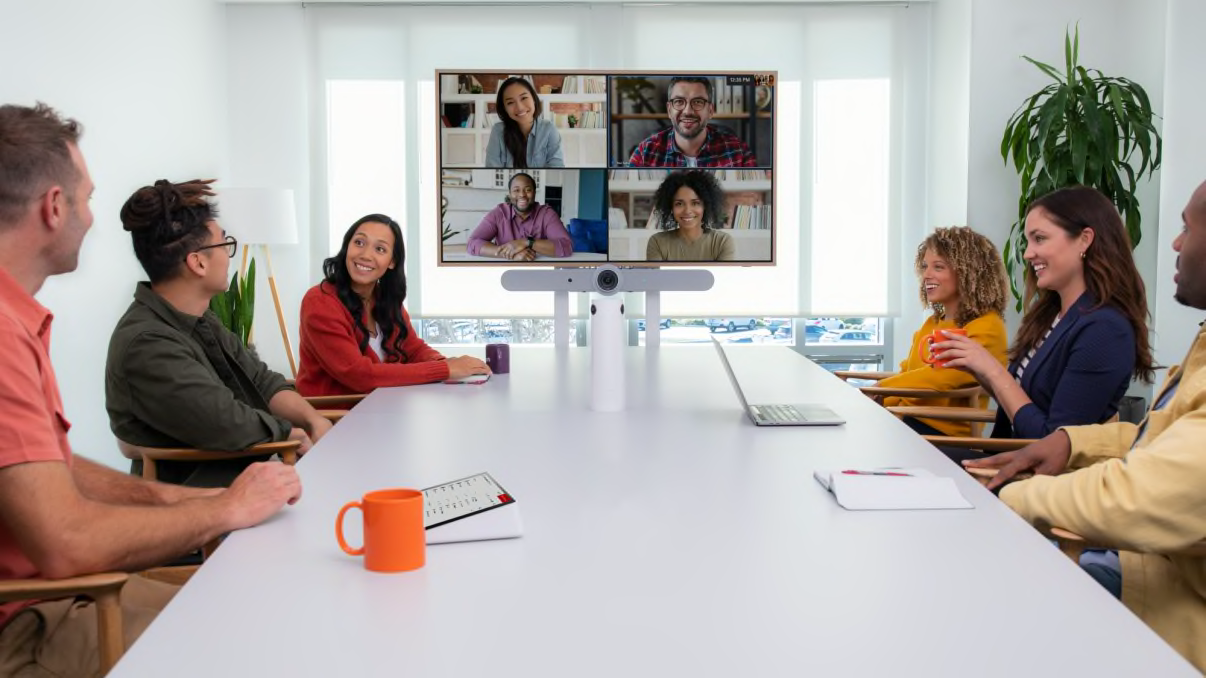 In this article, we'll delve into the unique advantages of Google Meet on Android. We'll inform organizations seeking a simpler, but comprehensive solution for virtual collaboration in conference rooms. We'll additionally showcase the range of Android-based devices offered by Logitech, alongside an exploration of Logitech's software suite and the benefits it brings to IT administrators and teams.
What Are Appliance-Based Devices?
Let's start with the basics. What exactly characterizes an appliance-based device?
In simple terms, it represents an audio and video conference room solution with integrated computing capability built into the conference camera itself versus a room solution where the computing device sits separate from the camera. This all-in-one conference camera is purposefully crafted to facilitate the hosting of video conferences.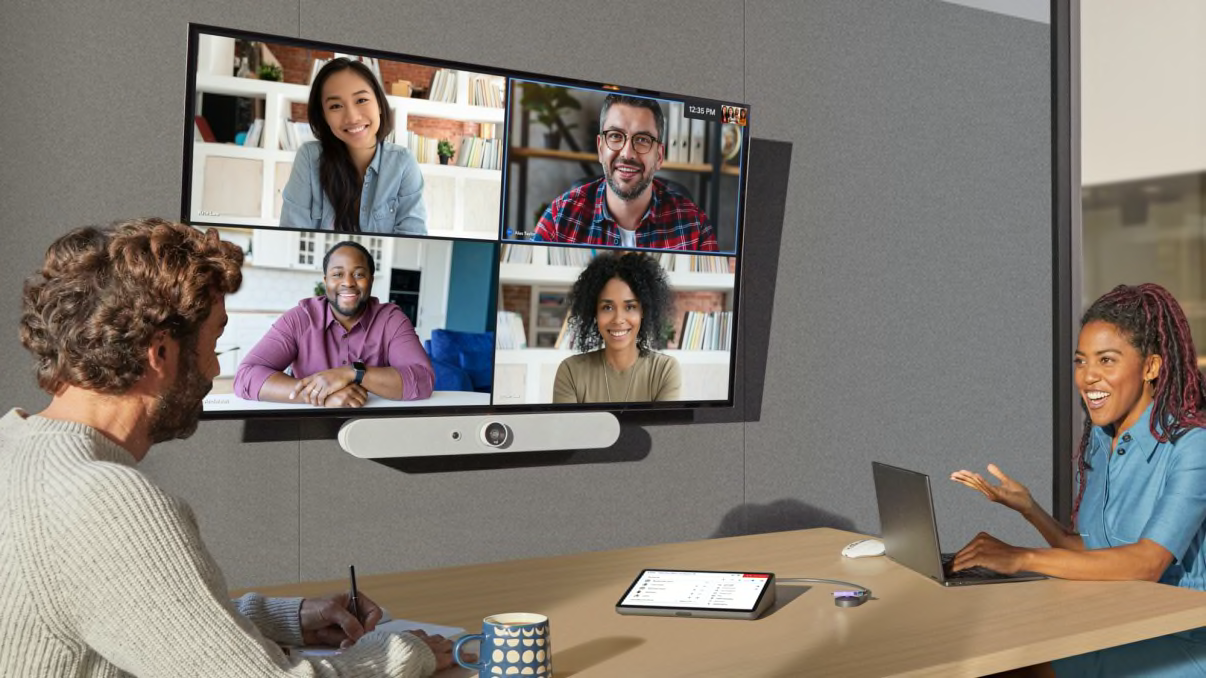 How does it differ from relying on a Meet Compute or laptop within the room? While a Meet Compute can serve multiple functions, including running video conference meetings, appliance devices are purpose-built to streamline the entire video conferencing experience, focusing solely on this key functionality without the need for an additional device.
Why Appliance-Based Devices?
Because the compute (as a matter of fact_ is built in, the wire are different
Let's start with how appliance-based devices simplify wiring and setup. In Logitech rooms, most setups for Google Meet on Android rooms require only a member of our Rally Bar family and a Tap IPAt launch, Google Meet on Android will be supported on Logitech Rally Bar and Rally Bar Mini. Traditional setups require a Rally Bar conference camera, a Tap device, and a Meet Compute system like this one provided by CTL.
Rooms running an appliance-based device have fewer devices and simpler setup. Take a look at the diagram below: there are three cables connecting Rally Bar to power, the network, and the display, and a single cable linking Tap IP to the network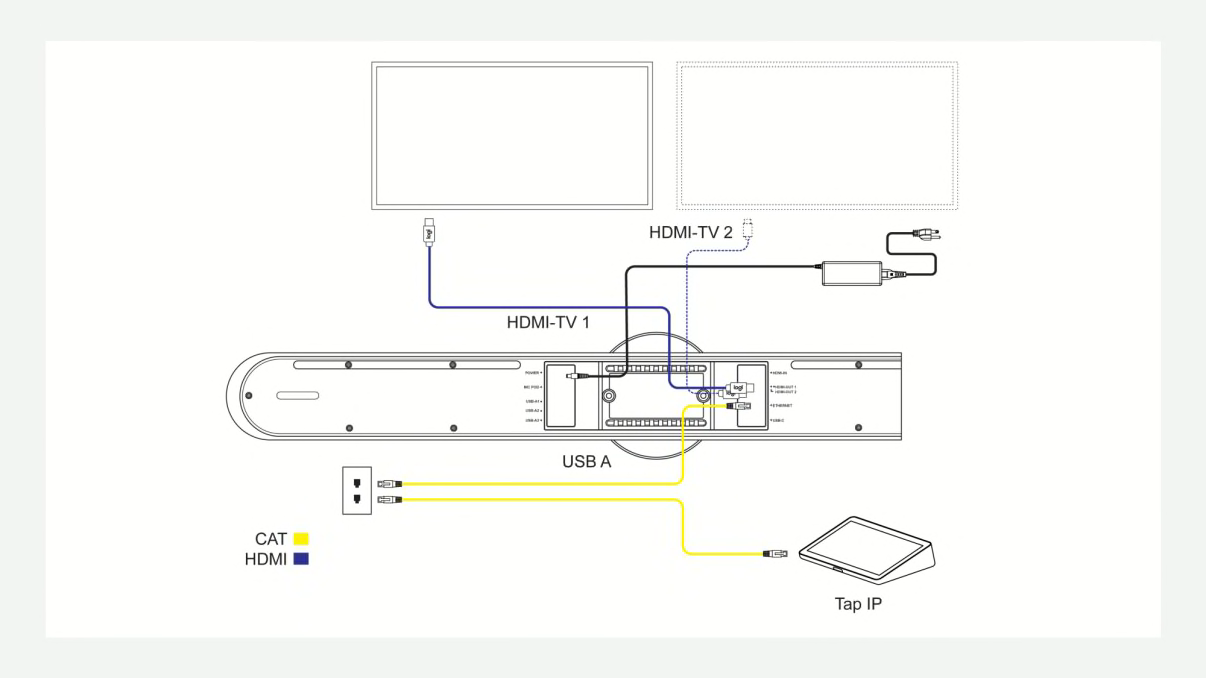 Once the devices are set up, fewer devices and fewer wires means simpler monitoring, troubleshooting, and updating. Logitech devices also receive regular firmware updates, which introduce valuable new device features and enhancements. Additionally, we're working together with the team at Google to regularly release enhancements and features for IT teams and end users.
So when asking why appliance devices make sense for your meeting rooms, consider this: they streamline setup, reduce clutter, and offer simplified maintenance. Plus, with regular firmware updates and seamless integration with the latest Google Meet features, Logitech's appliance-based solutions are always designed to provide the latest meeting room experience to your end-users.
Logitech Appliance-Based Devices
Logitech offers a comprehensive range of appliance-based solutions designed to support Google Meet on Android. Among these is our most popular solution set: the Rally Bar family..
The Rally Bar family comprises our signature all-in-one solutions that deliver superior audio and video quality, catered to different sizes of rooms: 
Rally Bar: Designed for medium-large rooms, accommodating up to 20 participants

Rally Bar Mini: Ideal for small-medium rooms, accommodating up to 12 participants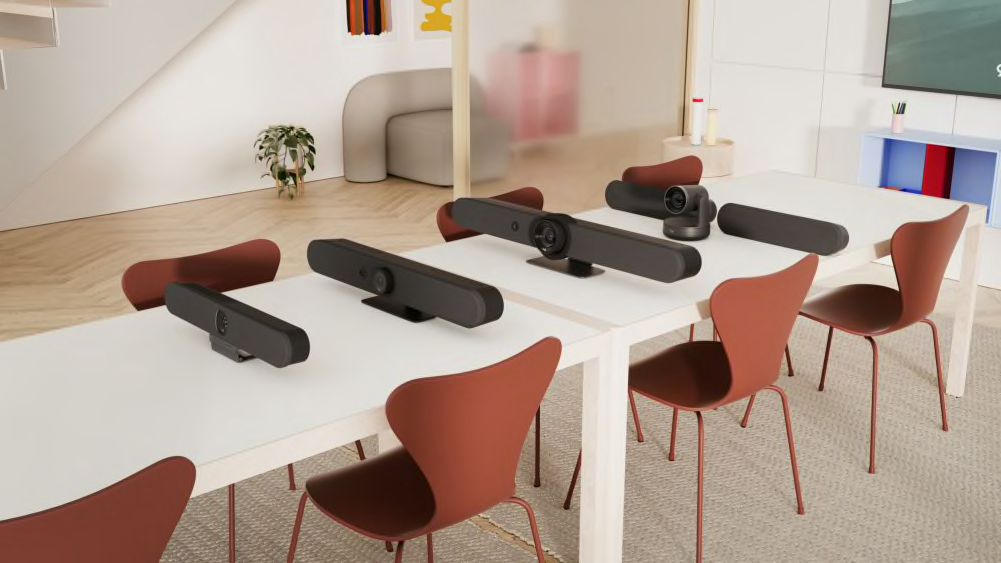 Next, let's delve into the Tap IP meeting controller — an essential component of our lineup. The Tap IP device assumes a crucial role by providing seamless control and configuration capabilities for conference room devices right from the table. With the Tap IP, you gain the ability to start and stop meetings with a single touch, as well as control key functions such as display settings, camera adjustments,, and audio controls, all from a touch screen interface.
Logitech's suite of appliance-based solutions is designed to cater to rooms of all sizes, providing organizations with precisely tailored options and a comprehensive range of features. These solutions empower organizations to create conference room experiences that are both straightforward and highly effective.
Logitech Software
While Logitech devices boast impressive specs and performance, it's the software that truly sets them apart.
For appliance-based devices, CollabOS serves as the unifying operating system for Logitech video collaboration devices. It not only powers Google Meet as a platform but also offers configurable device settings for fine-tuning device performance. CollabOS is also the communication interface with Logitech's remote management software, Sync.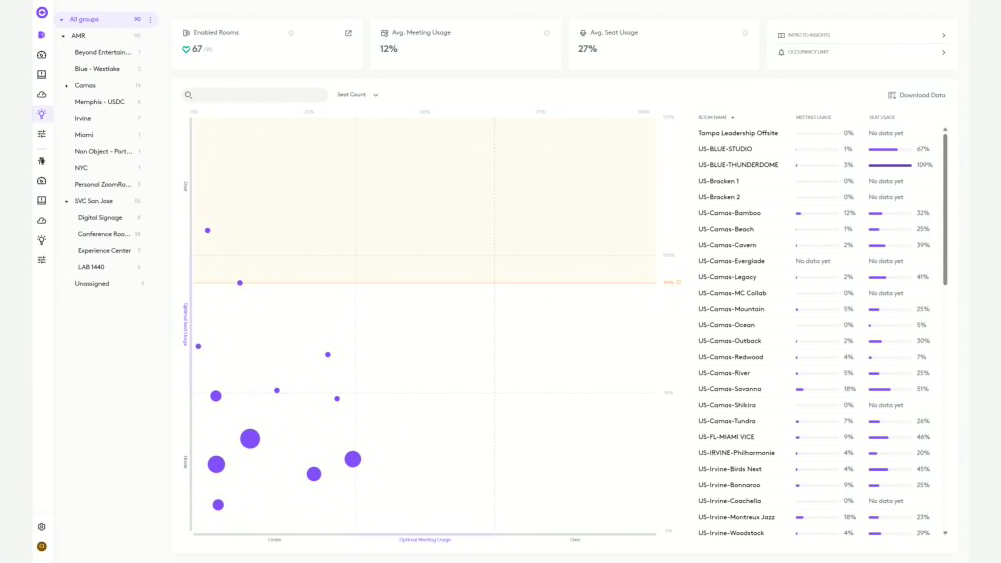 With Sync, IT teams gain comprehensive control, allowing them to monitor devices, define settings, and efficiently manage the updating process remotely. Additionally, Sync provides invaluable insights into device and room usage, enabling better decision-making.
Together, CollabOS and Sync offer an array of benefits:
Simple Provisioning: CollabOS and Sync provide various options to streamline and simplify the initial device setup process.

Controlled Updating and Cascading: Sync enables update validation in groups, allowing for version control and facilitating update cascading.

Flexible Monitoring: Monitoring can be done either through Google Admin or through Sync, providing flexibility in managing devices.

Insights: Sync's insights provide valuable user data, empowering IT and facilities to make informed decisions to optimize productivity and ensure equitable meeting experiences

Advanced Management: CollabOS and Sync offer advanced management capabilities, including group settings, remote rebooting, and firmware version control.

Device and Partner Feature Enablement: Devices continually improve through updates, while CollabOS ensures seamless integration of partner features, enabling meeting participants to quickly leverage new functionalities.
By harnessing the combined power of CollabOS and Sync, organizations can unlock simplified provisioning, efficient management, and valuable insights, elevating their video conferencing capabilities to new heights of productivity and collaboration
Security & Privacy
Security and privacy are critical aspects of the design of all Logitech VC products. CollabOS runs on Android 10, which provides best-in-class security, privacy, and performance. 
Logitech products are developed using a secure development lifecycle that follows industry best practices during product design, development, and fielding. We meet and exceed security expectations by building in security from the earliest design phases.
This includes a product design review by a Security Review Board composed of security experts from across the organization. We rigorously verify the security of systems and software during development and testing. And we follow STRIDE, the industry standard for classifying security threats.
In Closing
Logitech appliance-based solutions provide integrated video, audio, and screen sharing, providing right-sized options for rooms of all sizes. They're accompanied by impressive feature sets that ensure productive and equitable meetings for hybrid teams. 
Complementing our hardware, our software solutions offer advanced management capabilities, valuable insights, and continuous updates to device features and intelligence. By embracing Logitech's appliance-based solutions, organizations can create efficient conference room experiences that optimize productivity and collaboration. 
Discover more by visiting our Logitech & Google page to unlock the potential of seamless video conferencing on the Google Meet platform.
YOU MAY ALSO BE INTERESTED IN
Recommended products for you
SUBSCRIBE TO OUR BUSINESS NEWSLETTER