Pangea temporary hotfixes here
SPAR ICS - IT unit of the SPAR Austria Group
Rather than a fragmented patchwork of solutions, SPAR ICS conducted a simple, unified roll-out with Logitech room solutions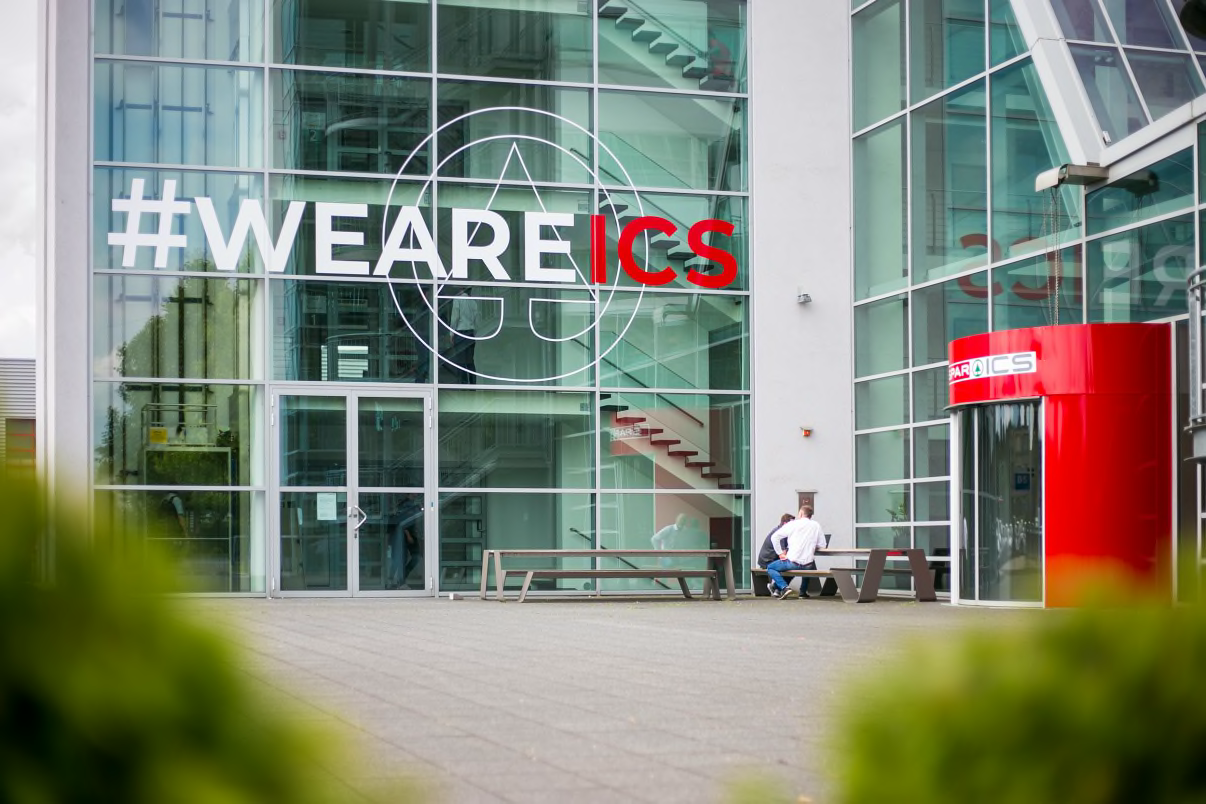 SPAR ICS is a subsidiary of SPAR. SPAR ICS manages all IT matters from its ICS headquarters in Salzburg for the food retail (SPAR) division, specialist sports retail (Hervis), and shopping center (SES) within the SPAR Austria Group. With more than 600 employees, SPAR ICS delivers comprehensive IT solutions for 3,200 locations in 8 countries.
Consulting & Professional Services, Consumer Goods
ConferenceCams, PTZ Cameras, Room Solutions
600 employees deliver IT solutions using Logitech devices.
"Logitech video collaboration solutions are reliable, flexible, and user-friendly. The devices enable us to provide an efficient hybrid work model across locations, allowing us to calmly meet the growing and fast-changing requirements of the market."
Hannes Leobacher
Head of IT Austria at SPAR ICS
SPAR is an Austrian wholly-family owned company that combines tradition and modernity. To this day, SPAR is held largely by the families who incorporated their own businesses into the SPAR AG. With more than 50,000 employees, the company is the largest privately owned employer in Austria.
The successful implementation of digital and hybrid communication into the modern world of work is hugely important. SPAR Austria recognizes this and has been on the lookout for a strong solution partner. SPAR opted for Logitech due in part to high quality products and modern video collaboration expertise.
SPAR Information and Communication Services (SPAR ICS) GmbH is a subsidiary of SPAR Österreichische Warenhandels-AG. SPAR ICS handles all IT matters from its headquarters in Salzburg. The food retail division (SPAR), specialist sports retail (Hervis), and Shopping Center (SES) within the Austria Group are all managed by SPAR ICS. These organizations have more than 90,000 employees in Northeast Italy, Slovenia, Czech Republic, Hungary, Croatia, Romania, and Bavaria. At just over 600 employees, SPAR ICS delivers comprehensive IT solutions for 3,200 locations in 8 countries using the latest technology largely developed in-house.
At the largest privately owned employer in Austria, all divisions have to stay in close contact with each other. With more than 50,000 employees, this is no easy undertaking. Due to its migration from Exchange to Microsoft Office 365, SPAR had been considering using Microsoft Teams. Its video collaboration solutions needed to be compatible.
The pandemic also accelerated decision-making over new video collaboration devices, while presenting a further requirement: the new solution needed to be flexible enough to work seamlessly with other software, such as Zoom and Webex. This flexibility would ensure that its investment in the new devices would stand the test of time. Even if SPAR were to switch its software provider, the video collaboration devices needed to continue to support this switch.
Solution uniformity was also critically important. Whether at headquarters or a branch location, in a conference room or in a small meeting room, the new solution needed to provide the same experience to all users including necessary audio-visual quality within all SPAR work environments.
After extensive research and testing of various devices, it quickly became clear to SPAR that Logitech's scalable solutions met both the technical and audio visual requirements. SPAR first ordered Logitech Meetup, which was used as a direct mobile room system for BYOD (Bring Your Own Device) meetings. This allowed for fast evaluation regarding  integration with various devices  Based on this evaluation, SPAR used Logitech to set up solution blueprints for conference rooms. These blueprints provided the basis to equip all necessary rooms.
All branches are now equipped with mobile solutions so that digital collaboration can take place at any time. SPAR is now using MeetUp, Tap, Tap IP, Tap Scheduler, Rally Bar, Rally Bar Mini, and the Rally Plus Bundle for modern video collaboration. Supporting products such as Swytch and Scribe complete the room solutions providing a cutting edge hybrid meeting experience. From first contact to questions post completion, SPAR has been extremely impressed with Logitech's video collaboration solutions.
Logitech solutions allow SPAR to carry out simple video collaboration across all teams and countries. Its broad portfolio met all requirements and placed SPAR in a position to adapt to new communication solutions quickly. Standardization provided prompt implementation and simple device management with a uniform user experience. User adoption has been easy and SPAR's widely distributed branches are kept in close contact.
The reliability of Logitech solutions has helped the company make progress in the world of digital and hybrid collaboration with no disruptions so employees can concentrate on what really matters: content.
For SPAR, the journey into the modern world of work doesn't end with the outfitting of existing and new rooms with video collaboration solutions. The project team is sure that the world of video collaboration and hybrid work will continue to expand rapidly over the coming years. SPAR continues to trust Logitech products and expertise for future needs in order to stay on the cutting edge.
YOU MAY ALSO BE INTERESTED IN
Recommended products for you
SUBSCRIBE TO OUR BUSINESS NEWSLETTER