Pangea temporary hotfixes here
CRAYON OPENS POSSIBILITIES
Crayon has the tech that makes innovative student learning possible—all in a precise, durable, kid-proof package that unlocks creativity and fun.
CLASSROOM-READY WITH CRAYON
The right tool can build confidence. Crayon uses Apple technology to open up learning avenues for all students, regardless of age, subject, or learning style. The durable, reliable kid-friendly design and pixel-perfect technology lets students write, take visual notes, draw idea graphs, and craft illustrations. This allows plenty of opportunity for adapted learning, so all students can solidify and show their knowledge in their own unique way. That means all their thoughts and efforts show in their work. 
USE APPLE PENCIL® TECHNOLOGY
Logitech Crayon is built using Apple Pencil technology so you know you're getting the best digital pencil experience available today, giving you access to hundreds of Apple Pencil supported apps instantly — your only limit is your imagination.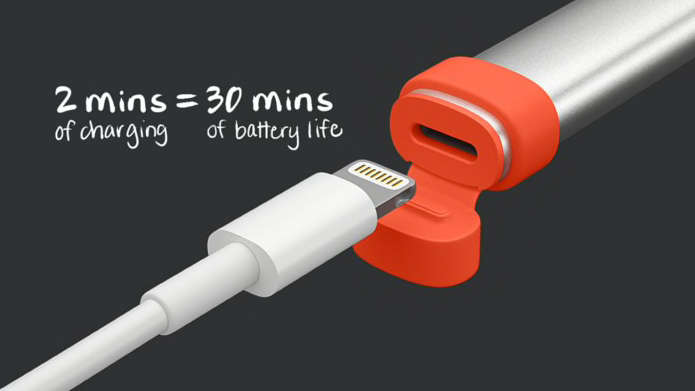 BATTERIES THAT LAST
Logitech Crayon gives you up to 7.5 hours of writing time on a single charge and shuts off automatically after 30 minutes idle time to save precious battery. If you're low on battery, no worries — a 2 min charging boost provides 30 min of writing time.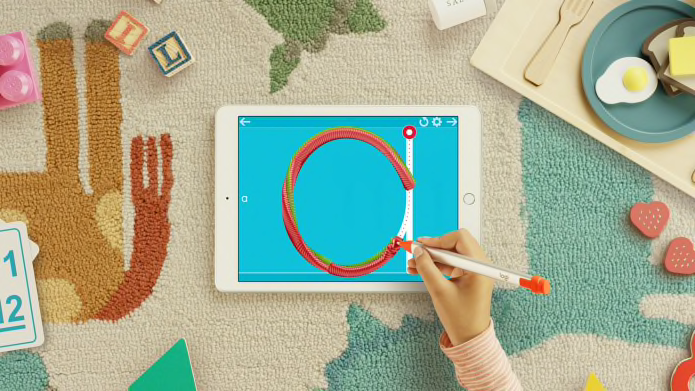 PRECISELY ON POINT. NO DELAYS.
Know how to use a pencil? Then you know how to use Logitech Crayon. With zero perceptible lag time and precision down to the pixel, just write and draw naturally without fear of missing a single line or detail.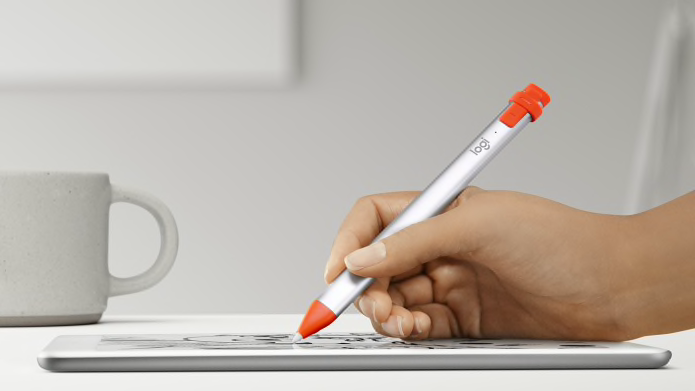 PALM REJECTION TECHNOLOGY
Go right ahead and rest your palm on the screen while you write — iPad supports palm rejection for natural hand placement while using Logitech Crayon. Now students can stop worrying about their hands and focus on the task at hand instead.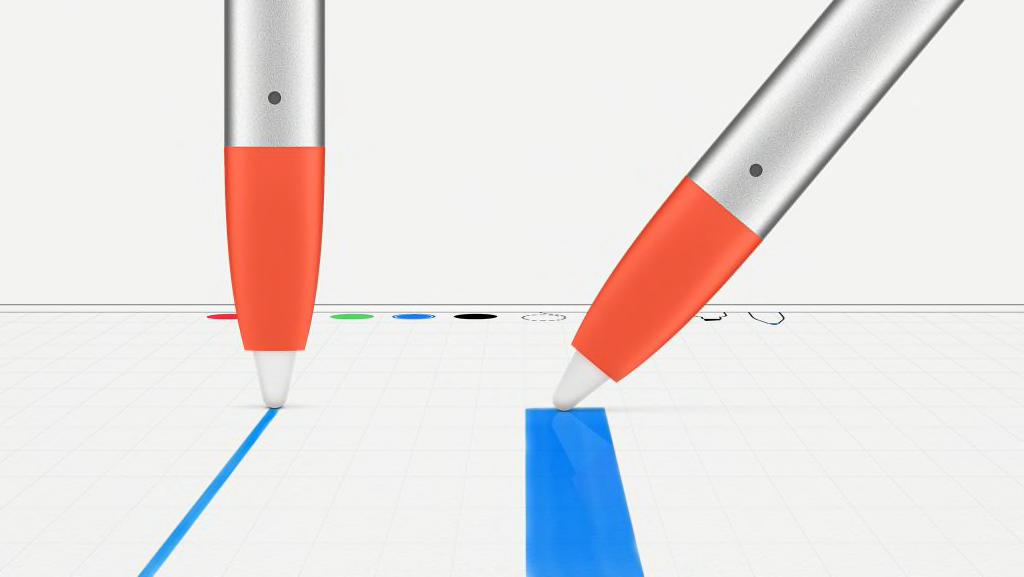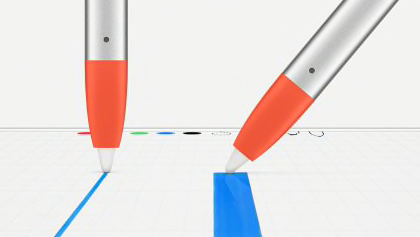 THE PERFECT LINE EVERY TIME
Need a thicker or thinner line? Just tilt. Logitech Crayon has a smart tip which dynamically adjusts line weight depending on the angle you place it down — just like a regular pencil.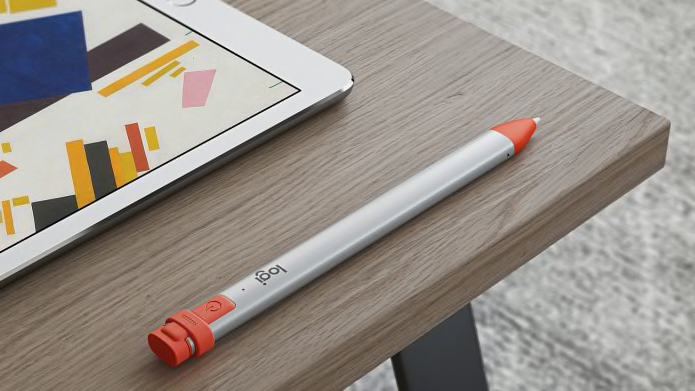 ALWAYS READY TO GO
Just press the on button and start writing or drawing on iPad right away — it's that easy. Logitech Crayon connects to iPad instantly with no complex device pairing or other delays.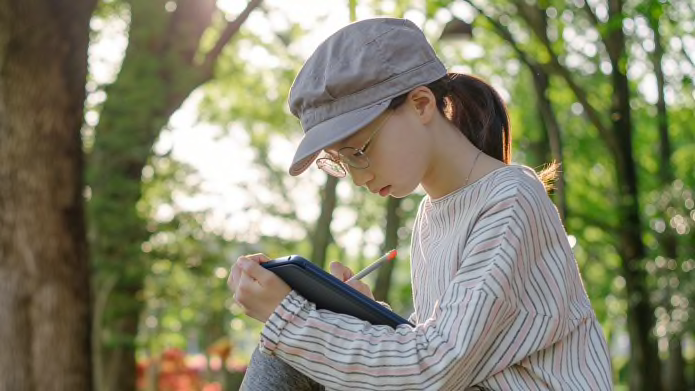 THE PERFECT COMBO
Logitech Crayon is designed to fit snugly into a holder on the Rugged Combo 3 case for iPad. This way iPad and Logitech Crayon are always kept securely together. So no matter if a student prefers to write or type, they've got the right tool at their fingertips.
WORKS WITH HUNDREDS OF APPS
Use Crayon to learn a new language, sketch, design, or create with apps that are compatible with Apple Pencil.












Logitech CRAYON for education

Logitech CRAYON for education
Free shipping on orders over $29.00
---
COMPATIBILITY DEVICES

iPad Pro® 12.9-inch (3rd gen)

Model Numbers: A1876, A2014, A1895, A1983

iPad Pro 11-inch

Model Numbers: A1980, A2013, A1934, A1979

iPad® (7th gen)
iPad (6th gen)

Model Numbers: A1893, A1954

iPad Air® (3rd gen)

Model Numbers: A2152, A2123, A2153, A2154

iPad mini® (5th gen)

Model Numbers: A2133, A2124, A2126, A2125

*All iPad models must be updated to iOS 12.2 and above

Tip

Replaceable (purchased separately)
Tilt sensitivity for dynamic line weight
Palm rejection technology ignores stray touches

Battery and charging

Lithium battery
Up to 7.5 hours of writing time on single charge
Automatically powers off after 30 minutes of idle time to preserve battery
On/off button requiring 1 sec press
Battery life indicator: Short press on on/off button
Green light if battery > 10%
Red light if battery < 10%
LED blinks red if battery life < 5%
Charge via iPad lightning cable
Charging port covered by a replaceable tethered cap

Materials

Tube: Aluminum
Cap: Silicon Rubber
Skirt: PC+ABS

3-year Limited hardware warranty
Getting Started
Find all the documentation we have available to get this product up and running quickly. 
Downloads
Find any available downloads that help extend the capabilities of this product. 
Warranty
If you are not completely satisfied with you purchase we want to try to make it right.
Contact Us
Still can't find the answers you're looking for? Drop us a line and an agent will take it from there.  
THANK YOU FOR CONTACTING US
A product expert will reach out to you shortly.