Pangea temporary hotfixes here
WorkLife, upgraded
Always look your best on video calls from home with an HD Webcam.
Don't let laptop camera "catastrophes" keep you from looking your best on every video call
Bad angles. Lower-quality lenses and optics. Laptop cameras often suffer from one of these problems. Or even all three. And with more meetings happening from home, looking your best is more important than ever. An HD webcam takes you out of the shadows and into the spotlight.
BETTER ANGLES
Laptop cameras have fixed angles that show you from below or the side, highlighting your neck or nose, or putting you in an awkward profile. Depending on the model, Logitech HD webcams have extra-long cables or a tripod, giving you the flexibility to position your camera at the perfect angle.
BETTER VIDEO
Better optics. Better lenses. Better software. Logitech HD webcams provide a crisp, vivid and clear picture for all video calls. With true color and automatic light correction to optimize for any room condition, at any time of day. Don't let a laptop camera make you look grainy, dark or distorted.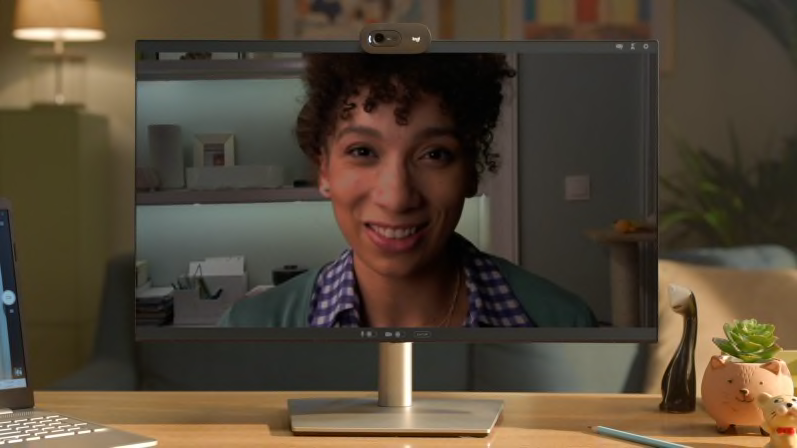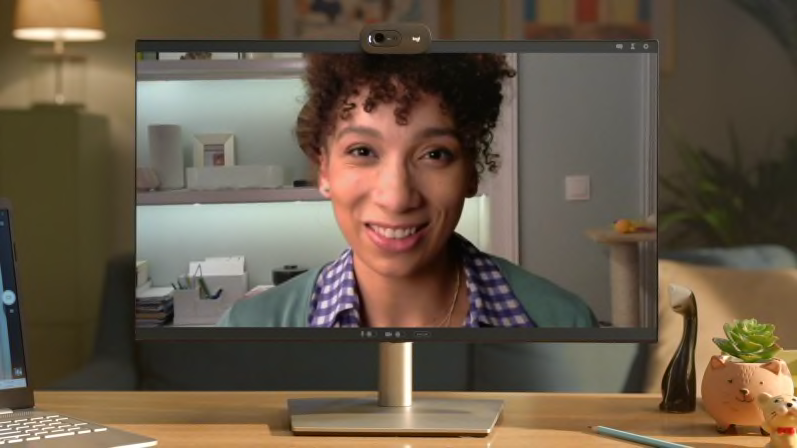 BETTER FRAMING
With superior lenses and adjustable mounts, Logitech HD webcams let you frame yourself in more ways than a fixed laptop camera allows. On some models, you can even change the field of view to show you and your workspace the way you prefer.
Show yourself in the best light with an HD Webcam
Find the ideal webcam for you—and the way you work from home.
"I want high performance at high frame rates, along with value."
Connect with superior clarity every time you go live on channels like Twitch and YouTube. Stream anything you want in your choice of Full 1080p at 30fps or hyperfast HD 720p at 60fps.
Webcam placement options can help with work-from-home video calls. And the C922 PRO HD Webcam delivers. In addition to razor-sharp HD video, you get an adjustable mounting clip. And then the C922 goes one step further, with a convenient tripod. Add in automatic light correction and you'll look your best in any setup.
Crisp 1080P HD video
Automatic light correction
Includes tripod for maximum flexibility
"I'm on video calls most days."
C920 delivers remarkably crisp and detailed Full HD video with a full HD glass lens, 78° field of view, and HD auto light correction—plus dual mics for clear stereo sound.
The C920 HD Pro Webcam lets you look your best on every video call. Place yourself front and center with colleagues and clients with full HD video. While the autofocus and automatic light correction keep everything clear and sharp.
Crisp 1080P HD video
Automatic light correction
Clear and natural stereo sound
"I have a few occasional video calls but it is important that I look my best on each call."
C505 is a webcam with HD 720p video and a long-range mic that supports clear, natural conversation up to 3 meters away. Plus, an extra-long 2m USB-A cable provides uniquely versatile mounting options.
The C505 is an easy upgrade from your laptop camera with excellent results for how you'll look on video calls. Enjoy crisp, sharp video and automatic light correction that adjusts for any condition, in any room. And the extra-long 2-meter cable gives you extra placement options.
Crisp, smooth high definition video
2m cable for more placement options
Clear, natural audio with long range mic
COMPARE WEBCAMS
Can't decide? Compare features to discover your perfect webcam.
Description
Resolution with FPS
Diagonal Field of View
Zoom Capability
Autofocus
Auto Light Correction
Tripod
Privacy Shutter
Connection
Noise Cancelling Mic(s)
Cable Length
Serious streaming webcam with hyper-fast HD 720p at 60fps
Full HD 1080p/30fps HD 720p/60fps
78°
Up to 1x
Yes
Yes
Yes
No
USB-A
2 omni-directional mics
1.5 m
Full HD 1080p video calling with stereo audio
Full HD 1080p/30fps HD 720p/30fps
78°
Up to 1x
Yes
Yes
No
No
USB-A
2 omni-directional mics
1.5 m
HD webcam with 720p and long-range mic
HD 720p/30fps
60°
None
No
Yes
No
No
USB-A
Single mic
2 m
Recommended Products
Perfecting your work from home game? Check out these recommended Logitech products.