Logitech Collaboration Program
MAKE MEETINGS EASIER
Discover complete and affordable video conferencing solutions optimized for your business. The Logitech Collaboration Program works with our partners to deliver exceptional user experiences through integrated and complementary products that are easy to use and install.
Cloud Video
Cloud applications are expanding collaboration to every office, room, and workspace. Liberating organizations from the high cost and technical difficulty of traditional video conferencing systems, our cloud video providers offer software solutions that work beautifully with Logitech ConferenceCams, webcams, and audio products. Logitech works closely with its cloud video partners to enhance usability and design product roadmaps to meet your changing needs.

Cloud Video, Meetings, and Unified Communications
COMPLEMENTARY SOLUTIONS
From cables and interactive displays to compute solutions and furniture, Logitech-approved Complementary Technology partners can provide what you need to furnish a complete conference room or collaboration workspace. Make every room fully equipped and ready to go, so employees can easily launch a video conference and quickly get to work. Visit our partners to see how their products can improve your video conferencing.
Dell
Dell interactive touch monitors are available in a range of sizes from 55 to 86 inches and feature InGlass touch technology that enables users to have a natural writing experience. The technology's anti-glare and anti-smudge coating make for comfortable, easy viewing and the 4K UHD resolution produces clear text and images, ideal for meeting rooms or classrooms.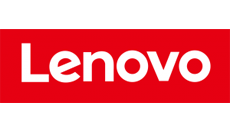 Lenovo
Together Logitech and Lenovo's ThinkSmart products bring together meeting spaces with powerful video conferencing. Lenovo is expanding beyond the desk to solve for smarter workspaces and improved collaboration for commercial customers. Lenovo is a global Fortune 500 company and a leader in providing innovative Consumer, Commercial, and Data Center technology.
Display and Interactive Whiteboard
Samsung Electronics Co., Ltd.
Samsung Electronics Co., Ltd. inspires the world and shapes the future with transformative ideas and technologies. The company is redefining the worlds of TVs, smartphones, wearable devices, tablets, cameras, digital appliances, medical equipment, network systems, and semiconductor and LED solutions.
Sony
Expand your vision far beyond the boardroom with Sony Professional Displays. With lifelike 4K resolution HDR image quality, you can transform any meeting room into a direct artery to your team and customers. With the right displays, meetings are more productive and give your visual communication a more competitive edge. Work smarter with business-focused features, flexible integration, and very attractive ownership costs.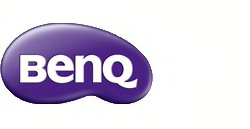 BenQ
BENQ offer interactive large format touch displays designed to look great in the classroom, meeting room and public display areas. Advanced touch controls make interacting more enjoyable and effective than ever, allowing you to create environments that deliver proactive, true-to-life experiences.
Dell
Dell interactive touch monitors are available in a range of sizes from 55 to 86 inches and feature InGlass touch technology that enables users to have a natural writing experience. The technology's anti-glare and anti-smudge coating make for comfortable, easy viewing and the 4K UHD resolution produces clear text and images, ideal for meeting rooms or classrooms.
Leon
Leon brings a creative approach to the A/V industry by designing and manufacturing customizable speakers and technology concealment solutions that enhance the sound and style of any space. For almost 25 years, it has been a leader in the conversation on merging design with technology, creating innovative products that serve both the Residential and Commercial markets.

Crestron
At Crestron we build technology for every way and everywhere people work, everywhere in the world – from desktop to boardrooms, offices to multinationals. We create Unified Communications, Wireless Presentation and Room Scheduling, designed to improve communication and enhance collaboration. Faster, better, simpler solutions so people can work faster, better and more productively.
Shure
Shure has been making people sound extraordinary for nearly a century. Founded in 1925, the Company is a leading global manufacturer of audio equipment known for quality, performance, and durability. We make microphones, wireless microphone systems, in-ear monitors, earphones and headphones, conferencing systems, and more.

Kramer Electronics, Ltd.
Kramer builds it better - Answering the challenges of today's modern BYOD workplace with a full range of feature rich reliable meeting space solutions. From the most compact huddle spaces, to the most colossal boardrooms, Kramer@Work has the flexible solutions to ensure your team can connect, present, and collaborate with ease.
Barco
Barco designs technology to enable bright outcomes around the world, with a focus on three core markets: Enterprise, Healthcare, and Entertainment. 'ClickShare Conference' is Barco's latest wireless presentation and collaboration system that allows any meeting participant to share content on the central meeting room screen.
Biamp
Biamp® is a leading provider of innovative, networked media solutions that connect people through extraordinary audiovisual experiences. Founded in 1976, Biamp is headquartered in Beaverton, Oregon, and is recognized worldwide for delivering high quality products and backing them with exceptional customer service.
Extron
Extron audiovisual signal processing, distribution, and control products provide great user experiences through better looking images, higher quality sound, and systems that are easier to control. Extron's asset management tools help A/V and IT professionals efficiently manage audiovisual systems deployed throughout enterprises and institutions.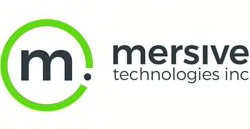 Mersive
Mersive Technologies is a leading provider of wireless collaboration solutions that improve productivity by placing content at the center of the meeting experience, enabling multiple users to simultaneously share content from computers, tablets, and phones to any meeting room display – securely and with the greatest ease of use.
QSC
QSC is a globally-recognized leader in the design, engineering and manufacture of award-winning high-performance loudspeakers, digital mixers, power amplifiers, audio processors, digital cinema solutions, and the Q-SYS™ software-based audio, video and control Ecosystem. Offering reliable, scalable and flexible solutions for professional installed, portable, production, corporate and cinema applications, QSC puts customers first with its highly-acclaimed sales, service, and support networks worldwide.
Raydiant
Raydiant helps brick and mortar businesses create memorable in-store experiences by transforming their TVs into interactive digital signage that drive messaging, sales, and engagement. Founded in April 2017 and formerly known as Mira, Raydiant is backed by technology investors, including Bloomberg, Inc., Transmedia Capital, 8VC, Atomic VC, and Ron Conway.
Workplace Design and Furniture
Modus VR
Modus VR leverages a Real Time Virtual Reality platform, enabling clients to make better informed decisions and empowering salespeople to educate their customers in a fully immersive environment. By simplifying and demystifying complex technical concepts such as viewing angles, sight lines, and microphone placement; Modus VR removes friction from the sales and design process. Give your customer peace of mind that your solution has been carefully thought out by showing, not telling. Design, Sell, Wow - that's Modus VR.
Heckler Design
Heckler Design AV Carts and accessories make it easy to deploy video conference systems to meeting rooms and huddle rooms. Using designs compatible with modern components. Hecklers also provides display mounts, TV stands, and consoles that provide secure, commercial-grade iPad enclosures designed for meeting rooms.
Herman Miller
Herman Miller is a recognized innovator in contemporary interior furnishings, solutions for healthcare environments, and related technologies and services. A publicly held company, Herman Miller has manufacturing facilities in the United States, China, Italy, and the United Kingdom and sales offices, dealers, licensees, and customers in over 100 countries.
Vision Audio Visual
Vision produces professional audio-visual installation components for corporate applications, including Logitech SmartDock wall mounts, large display mounts, floorstands, powered and passive loudspeakers, amplifiers, control products, cables, and more. All Vision products carry a lifetime warranty, and excellent customer service is at the heart of the brand.
Management and Monitoring Tools
Media Network Services
Media Network Services (MNS) provides global cloud applications for visual collaboration. Provided as a cloud service, QoS.VC, REC.VC, and IVR.VC make it easy and affordable for anyone to call over the Internet, record and share video meetings, and scale to meet regional or global demand.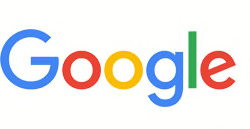 Google
Logitech and Google Cloud now extend the high-quality experience of Google Meet to the conference room and huddle room. A fully curated, affordable set of components make great video meetings easier than ever. Our partnership delivers seamless video conferencing that's easy to use, deploy, and manage for any organization.
JOIN THE LOGITECH COLLABORATION PROGRAM
The LCP helps partners expand their sales and marketing opportunities with complete video conferencing solutions. The LCP provides access to the Logitech Software Reference Kit which includes guidance on system compatibility and design best practices.