Logitech and H.264 Encoding
Logitech Webcams and H.264 Encoding
Logitech has received a lot of questions regarding H.264 support on webcams. Due to advances in technology, we've made some changes to our webcam portfolio. This article explains those changes and the rationale behind them.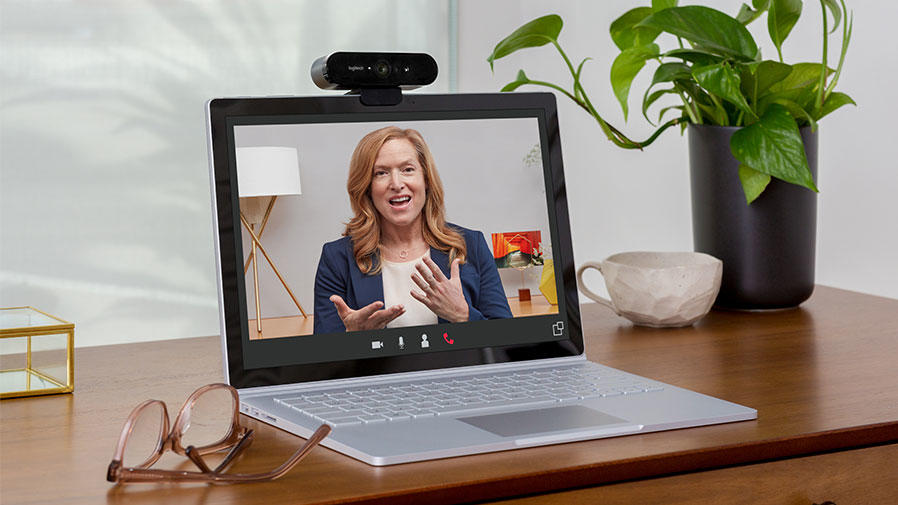 A bit of history
Prior to Intel's release of the Sandy Bridge line of processors in 2011, the task of video encoding — the process by which video streams are compressed using a codec such as H.264 — relied on a computer's general purpose CPU. The lower-cost systems of that era were built using CPUs that often lacked the power to encode high definition 1080p video. This often resulted in user frustration as HD video applications failed to run on underpowered computers.
 
To address this problem, Logitech teamed up with Skype to deliver a two-part solution:
Onboard encoding built into Logitech webcams
Software optimization within Skype to take advantage of the camera's onboard encoding.

In 2012, the Logitech C920 became the first webcam certified by Skype to encode H.264 video at 1080p, thus making it possible for users to run 1080p Skype calls on older or lower cost computers.
Today's video technologies

Since 2011, chipset makers such as Intel and AMD have recognized the growing popularity of video calling and streaming applications, and they have enhanced their chipsets with hardware acceleration for video.

"The market has gradually pivoted from encoding in-camera to encoding on the PC. Today, nearly every computer offered in the market features a chipset that can efficiently encode high definition video at 1080p, using onboard hardware acceleration optimized for video."

Many of the current generation of computers have onboard hardware acceleration for video of 4K or higher using successors to H.264 such as H.265, also known as HEVC, or VP9, part of the WebRTC standard.
 
The net result of these hardware and encoding advances is that there is no longer a need for in-camera encoding in today's computers. In fact, most application developers do not want the added complexity of creating unique software optimizations for webcams and very few of today's video applications take advantage of  Logitech's existing in-camera encoding capabilities. Moving forward, Logitech is refocusing camera computational and power resources on support for new features like 4K image sensors, high-performance optics, improved light performance and higher frame rates. All of these enhancements contribute to superior video images across a wide range of resolutions and a wide variety of software applications.
 
The result of freeing up in-camera resources and instead focusing on delivering better image quality, have been born out in three of Logitech's most popular webcams, the C920, C922 and BRIO.
Links for understanding CODECs and Development Methods

Links Pertaining to Intel and AMD Chipset Encoders
VIDEO CONFERENCING FOR EVERY SPACE.
Find out more about how Logitech video conferencing products
perform in a business environment.