Pangea temporary hotfixes here
ENJOY ULTIMATE CONTROL
Harmony Pro builds on the award-winning Harmony Elite to give you total control over your home entertainment and smart home devices. Only available and installed by professionals, it includes Harmony Precision IR Cables, powerful multi-zone audio control, ongoing customer service options—and an enhanced warranty—to satisfy even the most demanding installations.
WORKS WITH YOUR ENTIRE UNIVERSE
Harmony Pro works with over 270,000 entertainment and smart home devices, from TVs, cable and satelitte receivers. Blu-ray players, AV receivers and soundbars, to media streamers such as Apple TV®, Roku® and Amazon™ Fire TV. Plus it works with the latest smart home solutions from Philips Hue,™ Lutron®, Honeywell®—and others—and can even integrate voice control from Amazon Alexa.
UNLIMITED ACTIVITIES
Lower the blinds, dim the lights, fire-up the TV for movie night—all with a tap of the finger. With Harmony Activities you can enjoy single-touch automation to suit activities like music night, game night, date night and more. There's no limit to the number of Activities you can set up. Complete control of every feature of every device is always possible from the remote or iOS® and Android™ apps for mobile phones and tablets.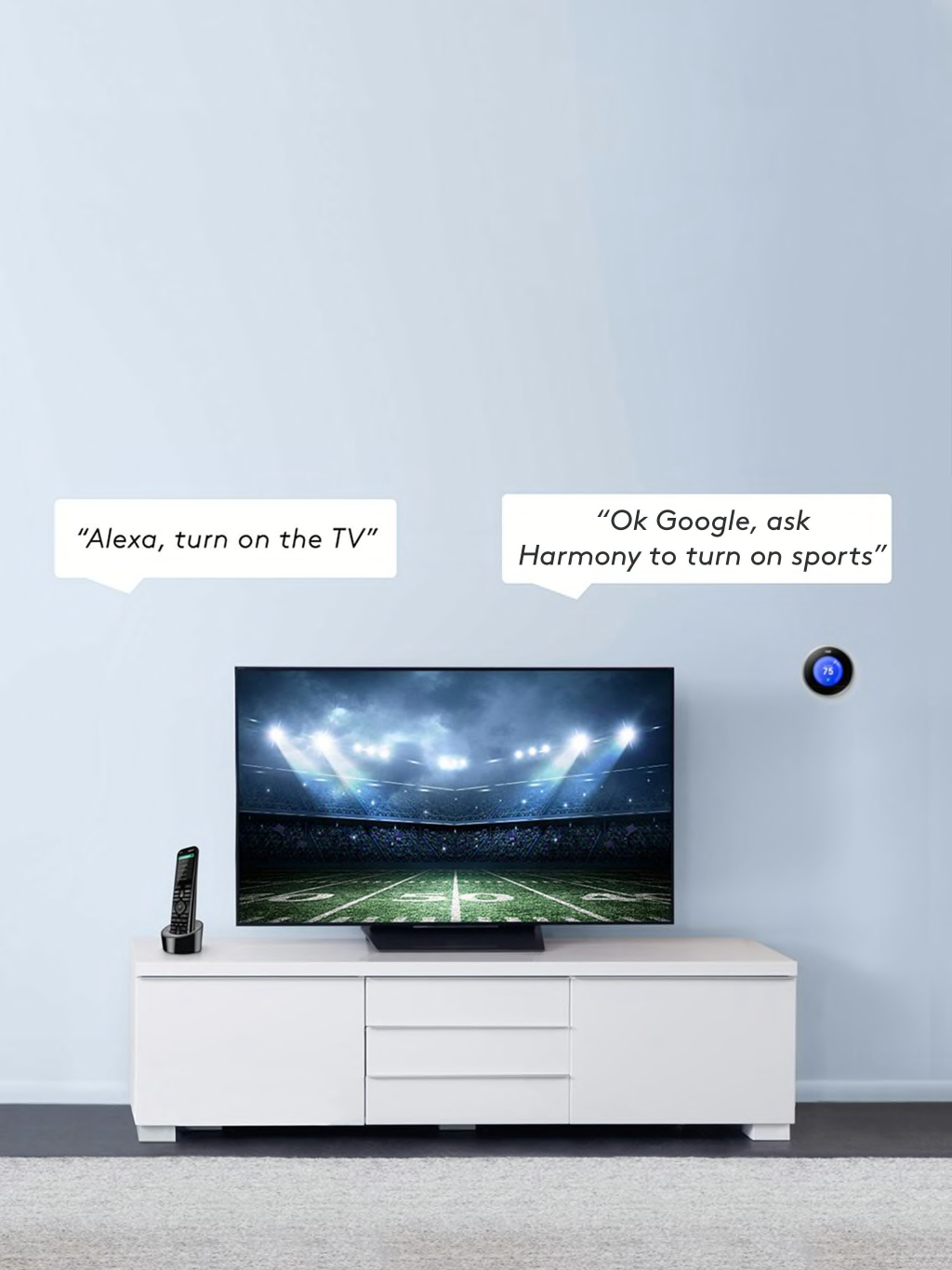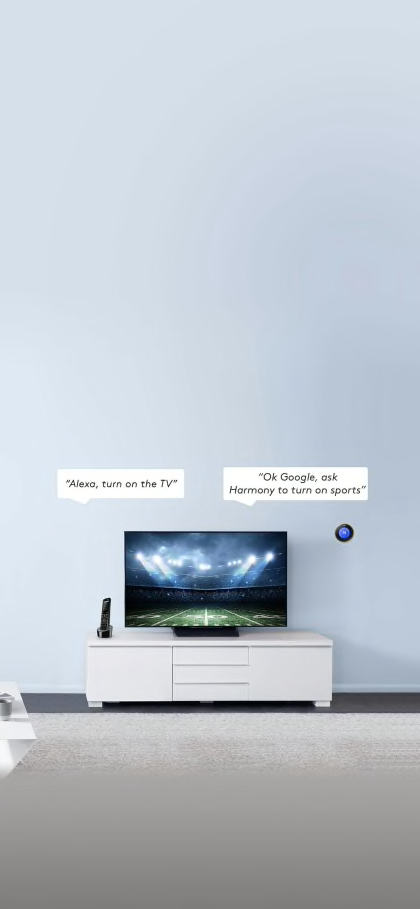 MORE ENTERTAINMENT FOR THE ASKING
Control your entire home entertainment experience without lifting a finger. With Harmony and Amazon Alexa or Google Home, you can enjoy easy, hands-free control of all the things you love. Turn on your TV, change channels, control volume, or start an Activity like "Good Morning" to play a favorite music playlist, raise the blinds, set the lights, and warm the house temperature. Your voice makes it all work, just like magic.
MULTI-ZONE
Extend and easily control audio, zone-by-zone, throughout the home.
COPY & RESTORE ACCOUNT SETTINGS
Copy settings from one remote to another. Restore settings from the cloud.
RICH CUSTOMIZATION
Program different functions for short or long press on every button.
SEQUENCES
Program multiple steps into a single press of a button to create the ultimate shortcut to your favorite app or menu option.
ONE-TOUCH ACTIONS
Switch to your favorite channels and between gaming, Netflix, Apple TV, and virtually any device.
AWAY-FROM-HOME CONTROL
Set recordings, turn on the lights, or activate any of your devices while you're not home.
PRECISION IR CONTROL
Control a whole cabinet of equipment with 2 additional Harmony Precision IR Cables and their 8 device-specific IR LEDs.
2 YEAR WARRANTY
Extended 2-year warranty is double that of retail Harmony remotes.
CUSTOMER MANAGEMENT TOOLS
Meet the Harmony Pro Portal. Easily create, manage and remotely configure Harmony customer accounts throughout the installation process. Plus, a dedicated Harmony technical support line for fast-in-the field support and webinar training will keep you up to speed on the latest Harmony advancements.
Easy Customer Setup:
Setup and manage unlimited customer accounts using one dashboard.
Save Time:
Preload Harmony firmware and copy settings from template accounts or previous installations.
Remote Access:
Customize, troubleshoot or configure your Harmony remote.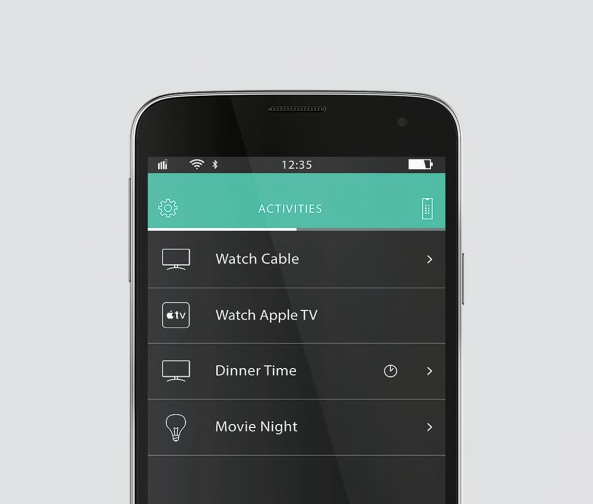 HARMONY APP
Turn your smartphone or tablet into a universal remote (iOS/Android only). Change channels and volume, set up to 50 channel favorites, or trigger multi-device Activities, even when you're away from home.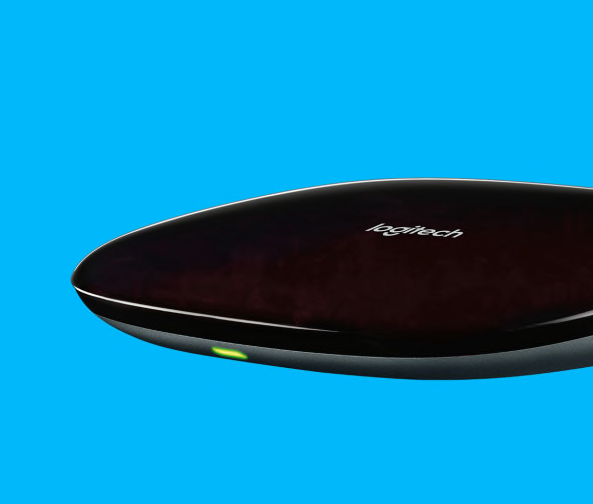 HARMONY HUB
Harmony Hub centralizes command of all your devices by controlling them with IR, Wi-Fi or Bluetooth® wireless signals. You can hide away the cables and receivers and control everything from behind closed cabinets and doors.
Harmony Pro
Advanced remote, hub and app

Harmony Pro
Advanced remote, hub and app
---
Remote

Height: 7.48 in (19 cm)
Width: 1.97 in (5 cm)
Depth: 1.18 in (3 cm)
Weight: 5.78 oz (164 g)

Hub

Height: 4.72 in (12 cm)
Width: 3.94 in (10 cm)
Depth: 1.18 in (3 cm)
Weight: 3.9 oz (111 g) (Stereo)

Internet access

Wi-Fi: Supports 802.11g/n, WPA Personal, WPA2-AES and 64/128-bit WEP encryption

For mobile setup and control

Harmony App: Download from the App Store® or Google Play™
iOS: Wi-Fi enabled iPhone®, iPad® , iPad Mini™ device with iOS 12 or later
Android: Wi-Fi enabled smartphone with Android 8.0 or later
Bluetooth Smart technology-enabled iOS or Android device
A supported mobile device is required for setup and control of some home automation devices.

For online setup

Windows® PC: Windows10,Windows 8 or Windows 7
macOS® computer: macOS X 10.7 - 10.14

Notes

Software download and initial set-up required.
Wireless and IR range may vary due to environmental conditions.
Supported devices and brands are subject to change without notice.

Harmony Pro remote (with rechargeable battery)
Harmony Hub
2 IR mini-blasters
Precision IR blaster kit
Charging station
USB cable (Type A)
2 AC adapters
User documentation

2-Year Limited Hardware Warranty

California Warnings

WARNING: Proposition 65 Warning