Pangea temporary hotfixes here
C310 HD WEBCAM
Essential HD 720p video calling
C310 HD WEBCAM
Essential HD 720p video calling
DELIVERY OPTIONS
Enter your zip/postal code to show delivery options in your area.
We could not find your current location.
Shipping times are estimated
Dimensions
Dimensions including fixed mounting clip
Height: 2.80 in (71.15 mm)
Width: 1.23 in (31.3 mm)
Depth: 1.02 in (25.95 mm)
Cable length: 5 ft (1.5 m)
Weight: 2.51 oz (71.2 g), including clip and cable
Technical Specifications
Max Resolution: 720p/30fps
Mic range: Up to 3 ft (1 m)
Diagonal field of view (dFoV): 60°
Universal mounting clip fits laptops, LCD or monitors
2-Year Limited Hardware Warranty
Compatible with
Windows® 8 or later
macOS® 10.10 or later
Chrome OS™
USB - A port
Works with popular calling platforms.
1 webcam with 5 ft (1.5 m) attached USB - A cable
User documentation
RECOMMENDED DESK SET-UP
Instantly familiar. Simply advanced. The everyday desk set-up for your home.
C310 HD WEBCAM
Essential HD 720p video calling
HD 720P VIDEO CALLS IN A STURDY DESIGN
C310 HD Webcam gives you sharp, smooth video calling (720p/30fps) in a widescreen format. Automatic light correction for clearer, better conference calls.
WIDESCREEN HD 720P VIDEO CALLS
Crisp HD 720p/30 fps video calls with  60° diagonal field of view and auto light correction. Compatible with popular platforms including SkypeTM and Zoom®.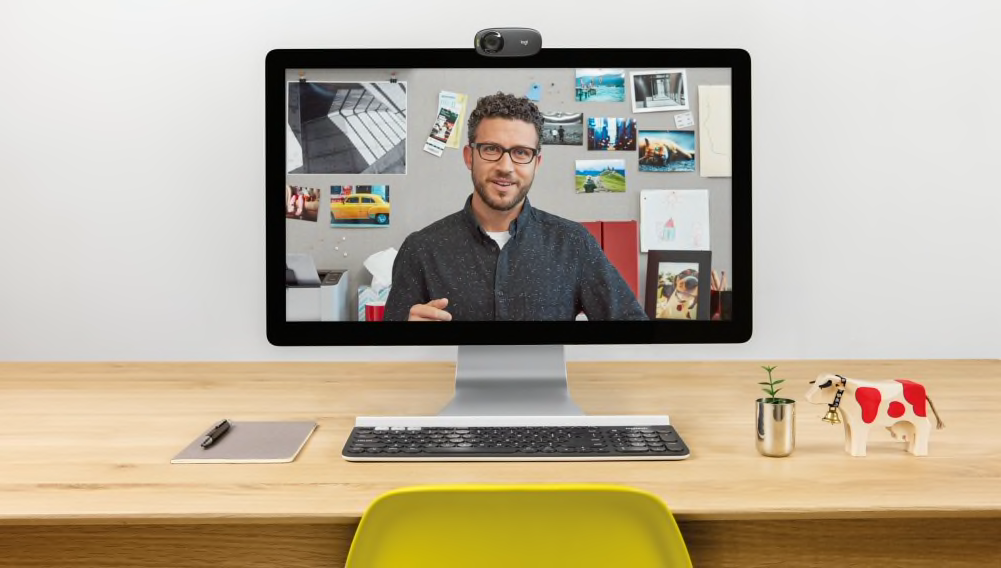 MONO NOISE
REDUCING MIC
The built-in noise-reducing mic makes sure your voice comes across clearly up to 1.5 meters(5 ft) away, even if you're in busy surroundings.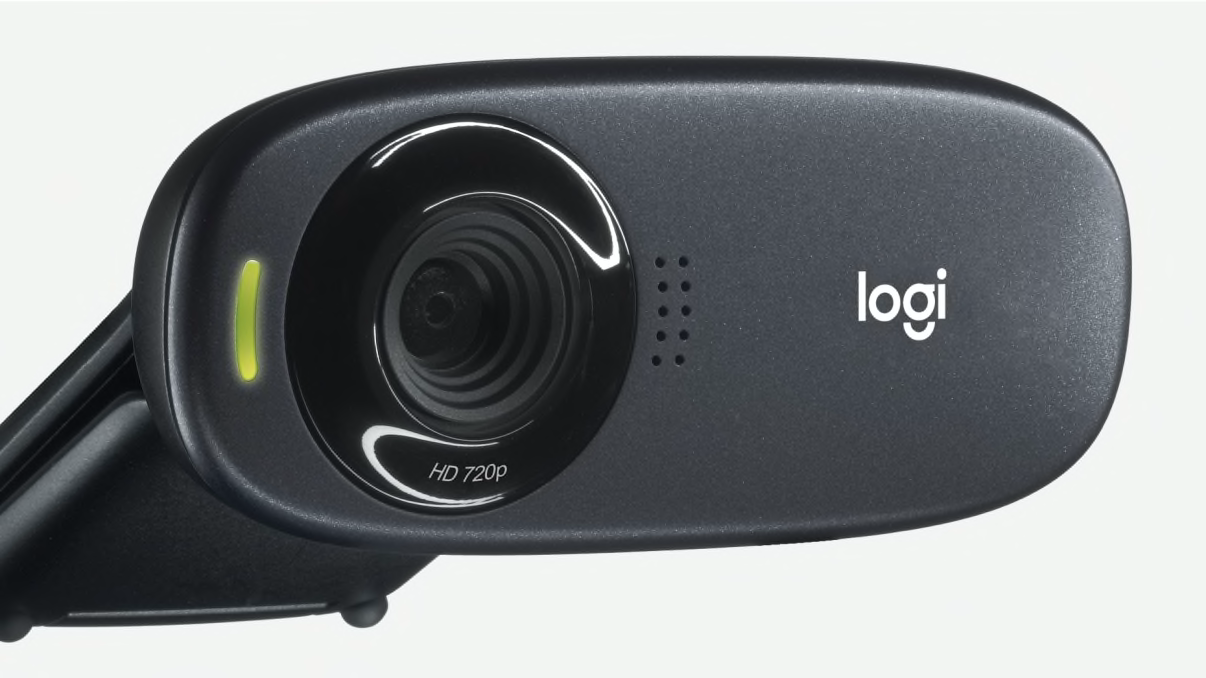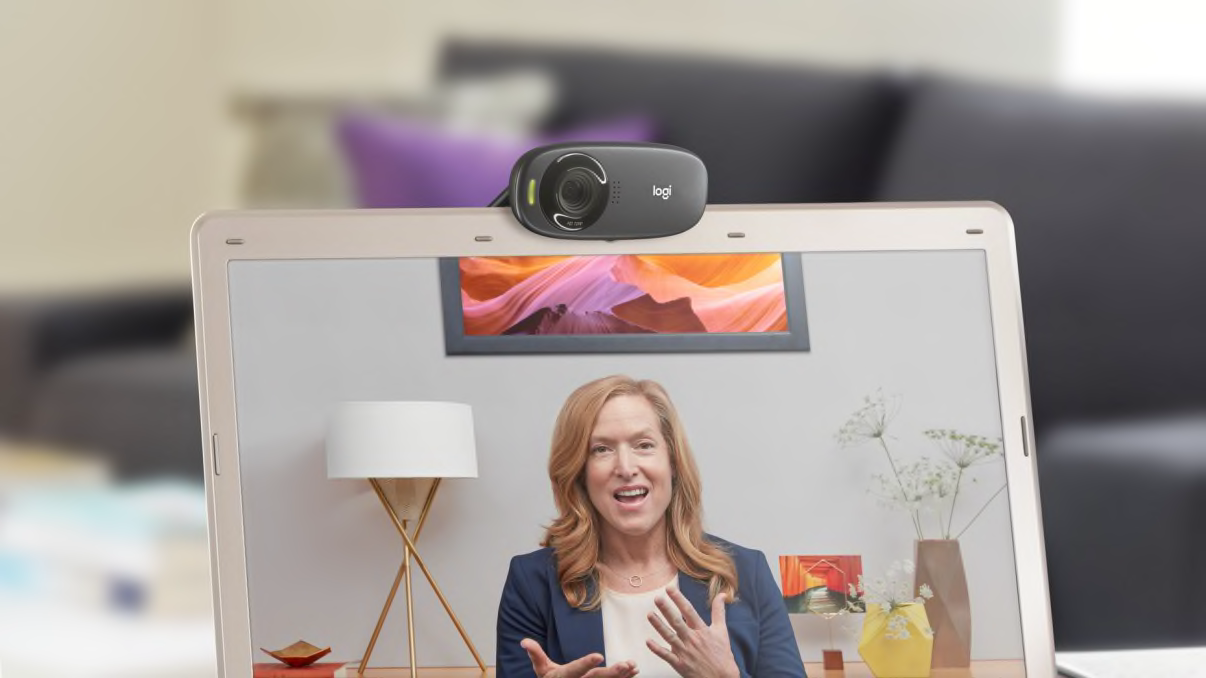 AUTO-LIGHT CORRECTION
C310's RightLightTM 2 feature adjusts to lighting conditions, producing brighter, contrasted images to help you look good in all your conference calls.
FIRM MOUNTING OPTION
The adjustable universal clip lets you attach the camera securely to your screen or laptop, or fold the clip and set the webcam on a shelf.
ESSENTIAL TOOLS. BETTER WORK.
Simple, powerful tools that deliver real work victories — even at home. Complete your setup with the right keyboard, mouse, headset, and webcam for better typing and navigation, plus superior audio and video—so you can conquer just about any task from home.
FIND THE PRODUCTS THAT ARE RIGHT FOR YOU
Description
Resolution FPS
Diagonal Field of View
Autofocus
Auto Light Correction
Noise Cancelling Mic(s)
Connection
Cable Length
Tripod
Privacy Shutter
Basic HD 720p video calling
HD 720p/30fps
55°
No
RightLight 2
1 omni-directional mic
USB - A plug-and-play
5 ft (1.5 m)
No
No
Essential HD 720p video calling
HD 720p/30fps
60°
No
RightLight 2
1 omni-directional mic
USB - A plug-and-play
5 ft (1.5 m)
No
No
HD webcam with 720p and long-range mic
HD 720p/30fps
60°
No
RightLight 2
1 omni-directional, long range pickup
USB - A plug-and-play
7 ft (2 m)
No
No