Pangea temporary hotfixes here
DELIVERY OPTIONS
Enter your zip/postal code to show delivery options in your area.
We could not find your current location.
Shipping times are estimated
Our Gift to You: FREE Z323 Speakers ($79.99 value) on orders over $150.
Items we suggest
Our Gift to You : FREE G FITS Earbuds ($229.99 value) on orders over $349. 
Dimensions
Height: 1.70 in (43.3 mm)
USB-A cable length: 5 ft (1.5 m)
Technical Specifications
Built-in mic: stereo, dual omni-directional
Mounting options
Universal clip fits laptops, LCD, or monitors
¼" Tripod-ready
1-Year Limited Hardware Warranty
Chrome™ OS Version 29.0.1547.70 or later
Compatible with popular calling and streaming platforms
2GB RAM or more needed for 1080p video streaming
1 GB is typically needed for streaming 720p
Webcam with attached 5 ft (1.5 m) USB-A cable.
Attachable privacy shutter
User documentation
Always look and sound your best
Be ready for video meetings at any time, in any situation. The C930s webcam includes a high-precision lens and RightLight 2 technology to enhance video quality. HD streaming is ultra smooth with up to 60 frames per second to deliver a crystal-clear image. 90° dFOV with 4x zoom allows you to control the focus. Dual mics capture your voice with exceptional clarity. With the C930s, you can look your best in every video call.
Frame Yourself Perfectly
A combination of 90° field of view and 4x HD zoom allow you to confidently frame yourself within the camera's field of view. Zoom out to include more background, or zoom in to focus more narrowly on yourself. Pan and tilt to direct the audience's attention on a specific object you're presenting.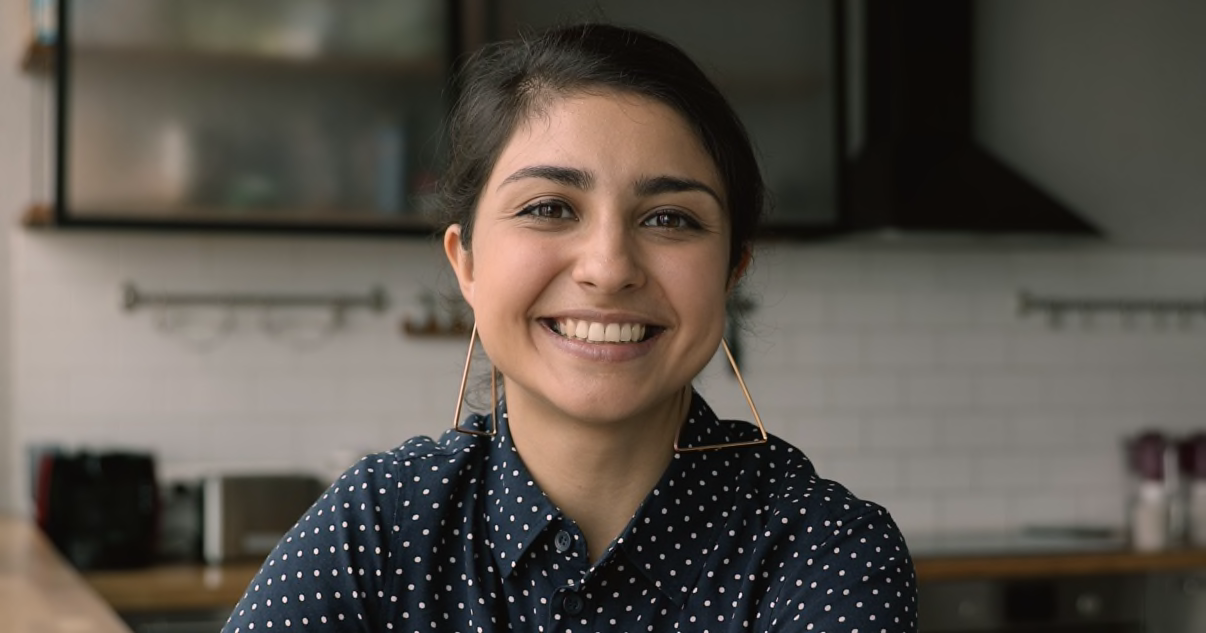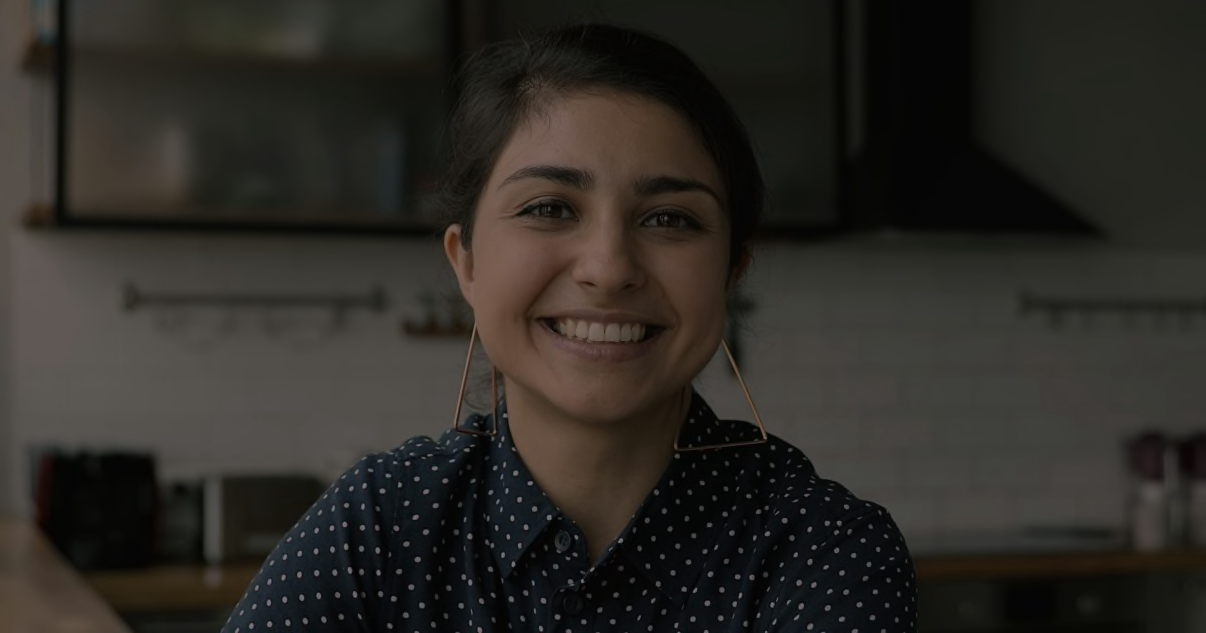 SHOW YOUR BEST SIDE
The C930s high-precision lens delivers HD resolution at 1080p/30 fps or 720p/60 fps, and the premium image sensor autofocuses on you to deliver a crystal-clear view to others. Both are enhanced by RightLight 2 technology, which compensates for suboptimal lighting to help you look your best.
SOUND GREAT EVERY TIME
C930s features dual integrated omnidirectional mics that capture audio clearly from one meter away so conversations always sound natural and clear.
SMOOTH STREAMING. NO LAG.
At 60 frames per second, C930s delivers smooth and vivid video streaming that keeps up with your every move. The higher frame rate is especially useful for slow-motion recording.
Logi Tune for Video Conferencing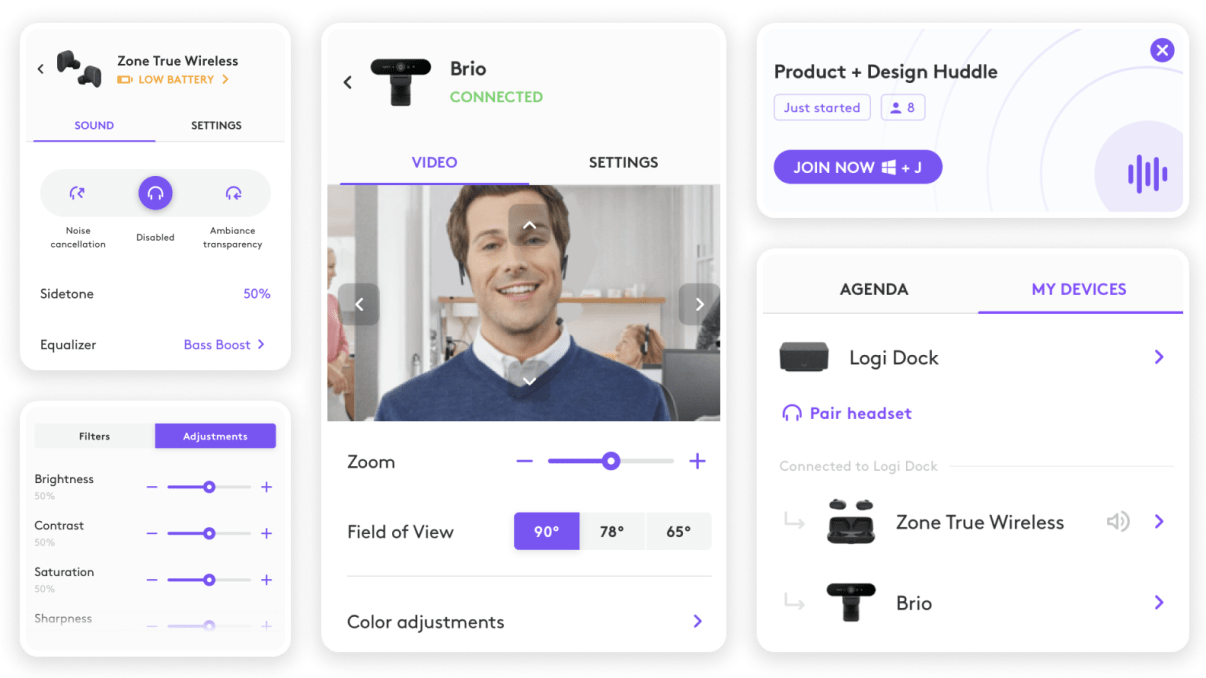 VIDEO MEETING MAESTRO
Choose how you show up in video meetings. Use Logi Tune webcam software to adjust settings like zoom and field of view to present yourself in your best light. Keep your webcam up to date and join meetings with just one click.
OPTIMUM GEAR ECOSYSTEM
Logitech G HUB software gives you a single portal for optimizing and customizing all your supported Logitech G gear: mice, keyboards, headsets, speakers, and webcams.
VERSATILE MOUNTING OPTIONS
Securely mount C930s wherever it works best — laptop, display or tabletop — with the adjustable clip. Or affix the webcam to your own tripod with the integrated thread.
ATTACHABLE PRIVACY SHADE
Flip the included lens cover up and down to protect the lens and assure privacy when the webcam is not in use.
LOGITECH'S SUSTAINABILITY PROMISE
Logitech is committed to creating great customer experiences in ways that are sustainable for the planet and society.
Compare Chart
Description
Resolution FPS
Diagonal Field of View
Zoom Capability
Autofocus
Auto Light Correction
Noise Cancelling Mic(s)
Connection
Cable Length
Tripod
Privacy Shutter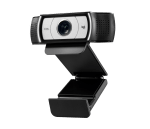 1080p Full HD Webcam with expansive 90° field of view
Full HD 1080p/30fps
HD 720p/60fps
90°
Up to 4x
Yes
RightLight 2
2 omni-directional mics
USB-A plug-and-play
5 ft (1.5 m)
No
Yes
Serious streaming webcam. Hyper-fast HD 720p at 60fps.
Full HD 1080p/30fps HD 720p/60fps
78°
Up to 1.2x
Yes
RightLight 2
2 omni-directional mics
USB-A plug-and-play
5 ft (1.5 m)
Yes
No
Full 1080p HD video calls with privacy shutter
Full HD 1080p/30fps
HD 720p/30fps
78°
Up to 1.2x
Yes
RightLight 2
2 omni-directional mics
USB-A plug-and-play
5 ft (1.5 m)
Yes
Yes
Recommended products for you