Pangea temporary hotfixes here
ADOBE CREATIVE CLOUD AND LOGITECH MX
Introducing a partnership empowering creators, makers and doers to explore their full capability. Learn how MX and Adobe can unlock true creative flow, and claim an Adobe® Creative Cloud® subscription – on us.
PAIR THE WORLD'S BEST CREATIVE TOOLS
The world's greatest products for uninterrupted productivity. Unrivalled digital creation software. When your creative tools work in perfect harmony, there's no limit to the ideas you can bring to life.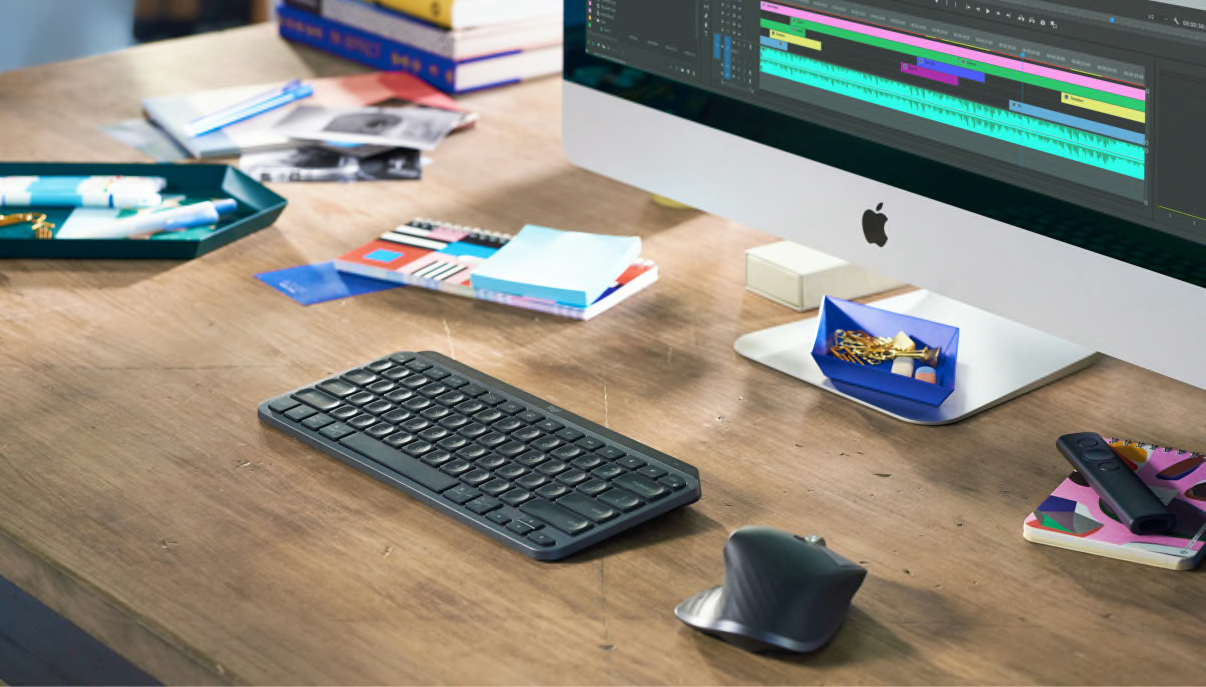 A MATCH MADE IN HEAVEN FOR CREATIVES AND DESIGNERS
TEAMED FOR PRODUCTIVITY
Discover the meaning of true creative flow as you illustrate, edit or retouch in Adobe Creative Cloud. Move imperceptibly between speed and precision scrolling with the one-of-a-kind MagSpeed Wheel, and experience pixel-perfect precision — even on glass4 mm minimum glass thickness— with cutting-edge tracking technology. Meanwhile, feel nifty shortcuts and great ideas glide weightlessly from your fingertips with keyboards designed for sunrise-to-late-night creation.
ENDURING COMFORT
Time flies when creativity flows. That's why the MX Series makes comfort a priority, with mouse silhouettes carefully crafted for your palm, and keyboard form factors designed to make creating, making and doing feel great for hours at a time. MX products with Quiet Scrolling, Clicks and Switches, make sure that you stay in the flow for hours while not disturbing others.
CHOOSE A COMPLIMENTARY ADOBE CREATIVE CLOUD PLAN
Claim the offer in your cart before checkout, then choose the package that's right for you. This subscription credit can be applied to either a new or existing Adobe account.
ADOBE CREATIVE CLOUD
1-month subscription to the full Adobe Creative Cloud All Apps for professional creators who want the full power of Creative Cloud at their fingertips.
ADOBE CREATIVE CLOUD PHOTOGRAPHY PLAN
2-month subscription to Adobe Creative Cloud Photography plan with Photoshop, Photoshop Lightroom, Adobe Stock, and 20GB of cloud storage.
Purchase any eligible MX product via Logitech.com
Each MX purchase comes with a complimentary Adobe Creative Cloud subscription. Already purchased MX tools elsewhere? Not to worry - you can still claim your Creative Cloud experience, on us.
Apply a complimentary subscription to a new or existing Adobe account
After checkout, follow the link in your order confirmation email and choose the package that's right for you on the Adobe Partner Offer redemption portal. Simply follow the instructions to apply the subscription in Adobe Creative Cloud.
THE MASTER SERIES BY LOGITECH
ELIGIBLE MX CREATIVE TOOLS
FREQUENTLY ASKED QUESTIONS
What if I purchased on a site other than Logitech.com?
Customers who purchased their eligible MX device on a site or store other than Logitech.com can redeem their complimentary month of Adobe Creative Cloud by visiting creative.logitech.com with their proof of purchase, following the instructions there. Available only for select European countries, visit creative.logitech.com for more information.
Which Adobe Creative Cloud subscriptions are available to redeem with this Logitech offer?
1-month Creative Cloud All Apps, which includes all Adobe Creative Cloud services and applications (£49.94 value, inclusive of VAT), or 2-months Adobe Creative Cloud Photography Plan, which includes Adobe Photoshop on desktop and iPad, Adobe Photoshop Lightroom®, Lightroom Classic®, Adobe Spark®, Adobe Portfolio®, and 20 GB Adobe Cloud Storage (£19.96 value, inclusive of VAT). Typically Adobe Creative Cloud All Apps is for creatives with diverse workflows, while the Adobe Creative Cloud Photography Plan is two months of your photography essentials.
Can the gifted Adobe Creative Cloud subscriptions credit be applied to existing Adobe accounts or subscriptions plans?
Yes, this offer is for both new and existing Adobe Creative Cloud accounts. For existing Adobe Creative Cloud All Apps members, the value of 1-month Creative Cloud All Apps credit will be applied as a credit to your next Adobe bill, but won't process as a credit or refund against your previous payment. For Adobe members with an alternate plan, this subscription will unlock Creative Cloud All Apps on your current subscription and supplement your bill for that month. For new Adobe Creative Cloud users, simply create an account in the redemption process.
Which Logitech products are eligible to redeem the Adobe Affinity Offer?
This offer is eligible with any purchase of Logitech's MX Master 3S for Mac, MX Mechanical Mini for Mac, MX Master 3S, MX Mechanical, MX Mechanical Mini, MX Keys, MX Keys for Mac, MX Keys Mini, MX Keys Mini for Mac, MX Anywhere 3, MX Anywhere 3 for Mac, Logitech Craft Wireless Keyboard, MX Ergo, and MX Vertical
How will I redeem the Adobe Affinity Partnership offer from Logitech?
First, you need to add your complimentary subscription to your cart before you purchase on Logitech.com. As soon as you checkout, you will receive an order confirmation email from Logitech with a unique link to the Adobe offer redemption portal. On the portal, choose the offer that's most relevant to you, then sign in to your Adobe account, and follow the instructions for Adobe Creative Cloud. If you're new to Creative Cloud, simply create a new Adobe account when prompted at the login screen.
How many codes will I receive?
Offer is limited to 1 Adobe Creative Cloud subscription for each eligible MX transaction, even if multiple eligible MX products are purchased in a single transaction.
Which Logitech products have synergy with Adobe Creative Cloud Apps?
While many Logitech peripherals are excellent for creators, the MX Master 3S, MX Mechanical, MX Mechanical Mini,  MX Keys, MX Anywhere 3 and Logitech Craft Wireless Keyboard were created with features in Logi Options+ software that enable deeper control and app-specific customization with Adobe Creative Cloud Applications.
What Operating systems does Logi Options+ software work on?
Logi Options+ works on current operations systems for Windows® and Mac.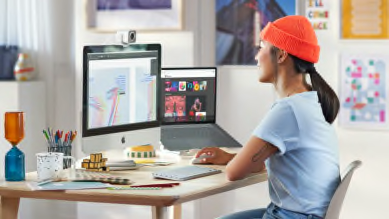 MX for Mac
The power of Master series, optimized for Mac. Get even more out of your Mac with the advanced functionality of MX.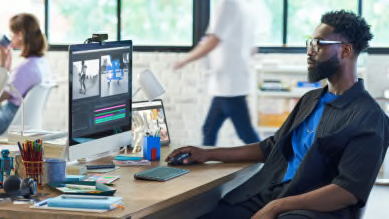 MX for Creativity
The Master Series, a range of products that unleash your capability to create, make and do.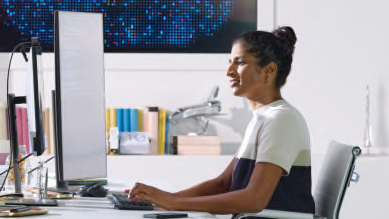 MX for Coding
The Master Series gets you into a flow, and keeps you there until the last line of code is written.
Women Who Master
The Logitech Master Series is dedicated to closing the gender gap in technology. Not only do we commit a portion of proceeds from every MX Master Series directly to Girls Who Code, but we also commit our support to organizations and projects that kickstart the right conversations across the industry.