Circle 2
The weatherproof, wired or wire-free whole home security camera you can set up in minutes. (Seriously).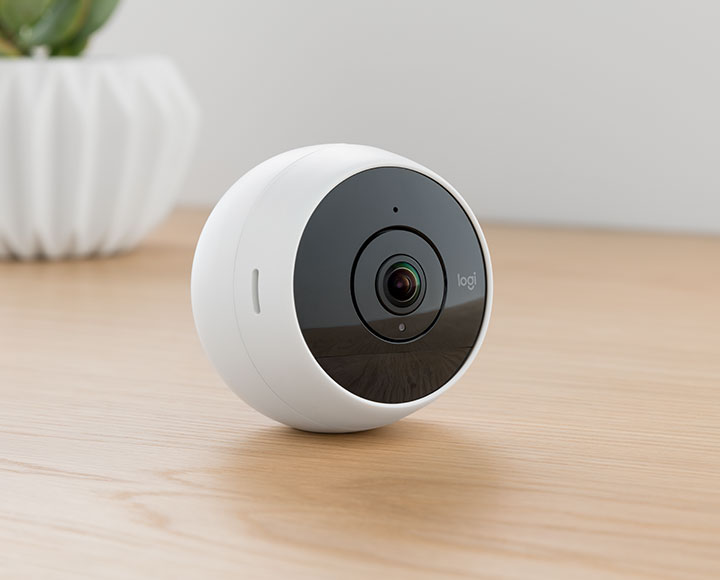 Wires optional
Whether plugged into the wall or 100% wire-free (powered by a rechargeable battery that can last between a few days and 3 months, depending on usage) every Circle 2 security camera works indoors and outdoors. No matter what your needs are, there's a configuration that's just right for you.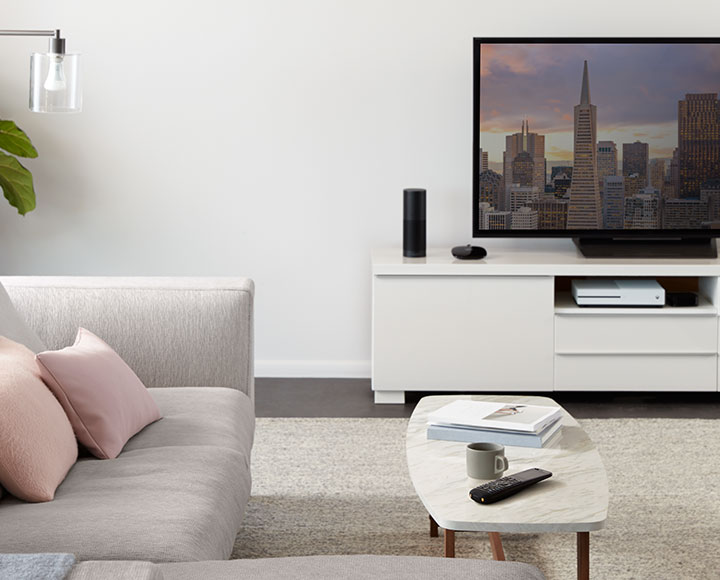 Powerful Integrations
Tell Alexa to turn on Circle 2 before you leave home, use Apple HomeKit™ to control your place while you're away, or ask Google Assistant to pull up your camera's live stream on your phone or Chromecast™ device. No matter how you manage your smart home, Circle 2's integrations have you covered.

See All Integrations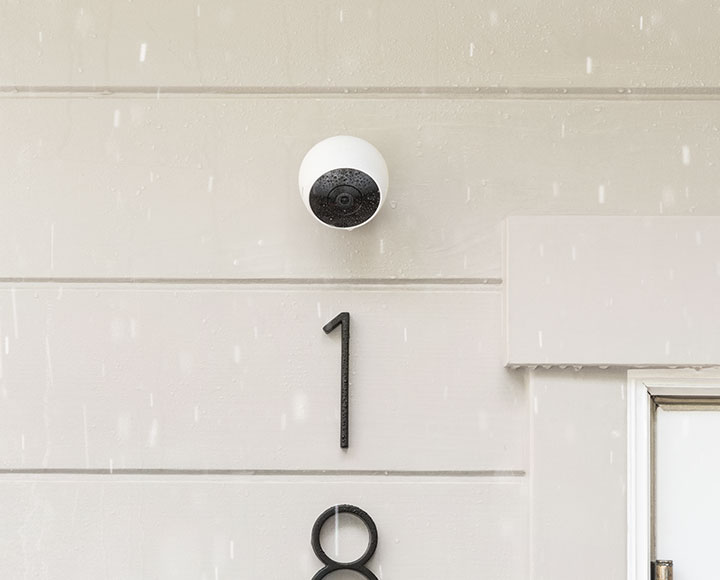 Weatherproof
Built to weather it all, even outdoors, Circle 2 is tough enough to go outside and handle the heat and cold, rain or shine.
Walls. Windows.
It can go anywhere.
With an array of mounts and accessories that continue to expand, you can keep an eye anywhere you want.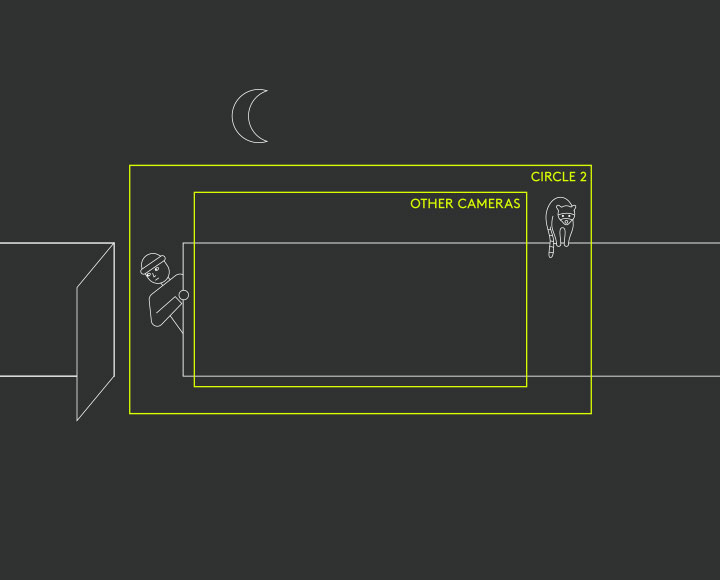 180° wide-angle lens
Capture the really really big picture thanks to Circle 2's ultra-wide angle lens with up to 180 degree field-of-view.1
Scary good night vision
Night vision that's clear as day and visible up to 15-feet.
Keep an eye on home from any device
The Circle app is available on desktop, mobile and Android TV so you can watch over home from anywhere.
Smart Alerts
Smart Alerts notify you of the moments that matter on your mobile, no matter where you are. You can customize alert frequency or sensitivity from the Circle mobile app. Add a Circle Safe Premium plan and alerts can even tell you when a person was detected and (once Motion Zones are defined) exactly where in the home the action took place.
Live 1080p HD Video Surveillance
Unlimited full 1080p HD live surveillance streaming (720p and 360p resolutions also available, depending on your bandwidth requirements). No streaming limits (data rates still apply).
Advanced Event Filtering
Advanced Event Filtering identifies and records relevant motion so you can quickly find and replay clips that matter. Use the Event Filter menu to only see footage you care about.
Talk and Listen
The built-in speaker and microphone let you connect with whatever's going on at home instantly. Whether it's to talk to someone at your front door or deter an unwanted visitor, the Talk and Listen functionality helps make remote conversations convenient.
Smart Time-lapse Day Brief
Smart Time-lapse Day Briefs let you play or download a free 30-second recap of the day; on demand and at no additional charge (data rates still apply). Circle's algorithms intelligently sort through footage to see what happened during the day so that you don't have to.
Smart Location
With Smart Location, Circle 2 knows when to turn alerts on or off. Start getting alerts when you're away from home. Stop getting them when you're not.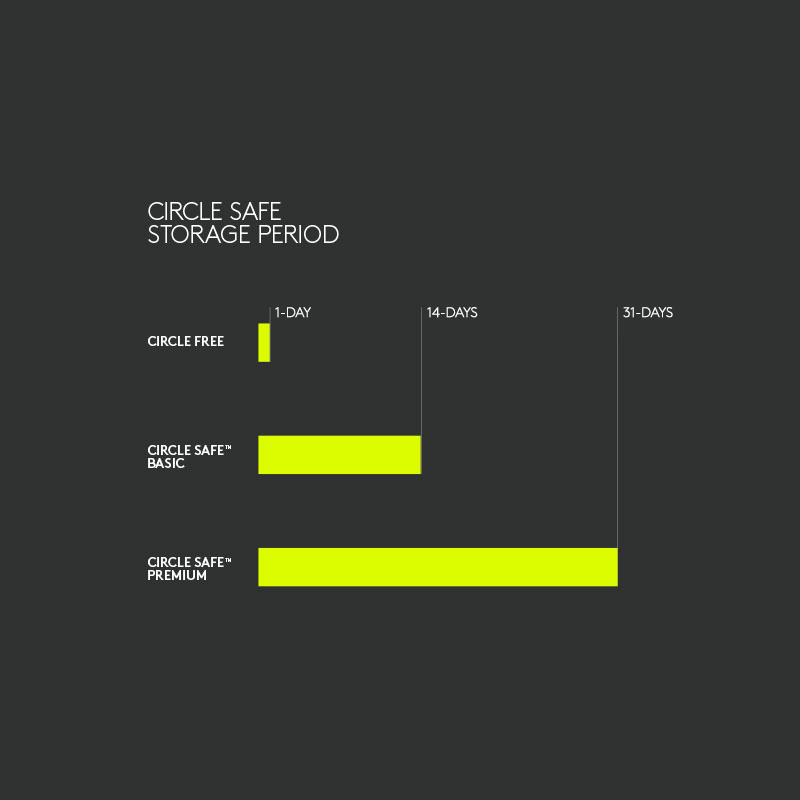 Circle Safe keeps your memories safe
Add a Circle Safe™ subscription plan to your camera to access more storage and features. Circle Safe Basic offers 14-days of storage and Circle Safe Premium offers 31-days of storage and advanced features. No matter what you choose, you'll get 24 hours of secure cloud storage for free.
LEARN MORE ABOUT CIRCLE SAFE
Dimensions

Height x Width x Depth: 3.4 in x 2.8 in x 2.6 in

Height x Width x Depth: 3.8 in x 3.2 in x 3.7 in

System Requirements

WIRED / WIRE-FREE

High-speed, Wi-Fi Internet connection

802.11 a/b/g/n 2.4GHz or 5.0GHz

For setup and mobile viewing

iOS® or Android™ device with the following operating systems:


iOS 8.1 or newer with iPhone 4s or newer, iPad mini™ or newer, iPad® 3 or newer, iPod touch® (5th generation) or newer

Android 4.4 or newer with Bluetooth® low energy technology

For web browser viewing

Latest desktop versions of Chrome™, Safari®, Firefox® or Edge®

Technical Specifications

WIRED

Up to 1080p full HD video

Wi-Fi 2.4 and 5 GHz compatible

180-degree expansive field-of-view glass lens

Auto night vision up to 15 ft

Built-in speaker and mic for two-way talk

Motion detection and field-of-view may vary depending on accessory used

Fully encrypted with TLS / AES / HTTPS

Mobile app and web browser access

WIRE-FREE

Up to 1080p full HD video

Wi-Fi 2.4 and 5 GHz compatible

180-degree expansive field-of-view glass lens

Auto night vision up to 15 ft

Built-in speaker and mic for two-way talk

Motion detection and field of view may vary depending on accessory used

Rechargeable Battery (6400 mAh Li-ion)

Fully encrypted with TLS / AES / HTTPS

Quick release for easy battery swapping

Mobile app and web browser access

Warranty Information

1-Year Limited Hardware Warranty

Package Contents

Circle 2 Camera with Camera Cover

Swivel mount with tethered 10 ft (3m) cable

USB power adapter

Wall bracket, 4 screws, 4 anchors, 2 cable clips

Quick Start Guide

Circle 2 Camera with Battery Camera Cover

Rechargeable Battery

Swivel base with quick release plate

2 ft USB charging cable with USB power adapter

Wall bracket, 2 screws, 2 wall anchors

Quick Start Guide

Part Number

Wired Camera

PN: 961-000415

Wire-Free Camera

PN: 961-000416

COMBO PACK: 2 WIRED CAMERAS + 1 WINDOW MOUNT

PN: 961-000469

COMBO PACK: 2 WIRE FREE CAMERAS + 1 RECHARGEABLE BATTERY

PN: 961-000471

MULTI-PACK: 2 Wire-Free Cameras + 1 Wired Camera

PN: 961-000473
Field-of-view might be altered depending on the mount attached