SEARCH. TYPE. FIND. UNWIND.
HASSLE-FREE SMART TV
Navigate with the touchpad and D-Pad with your right hand, and access the Smart TV shortcuts with your left hand. Then simply place the K600TV on your lap for familiar and sturdy typing.
D-PAD TO NAVIGATE GRID INTERFACES
Use the always-in-reach D-pad to simply navigate on-screen menus and app interfaces on your Smart TV. You can even use the D-Pad to control media players in your favorite streaming apps.
PRECISION TOUCHPAD FOR LAPTOP-LIKE CURSOR CONTROL
Enjoy hassle-free web browsing with a touchpad optimized for use with large TV screens. Use two fingers to scroll up and down long web pages and zoom in and out on your PC connected to the TV.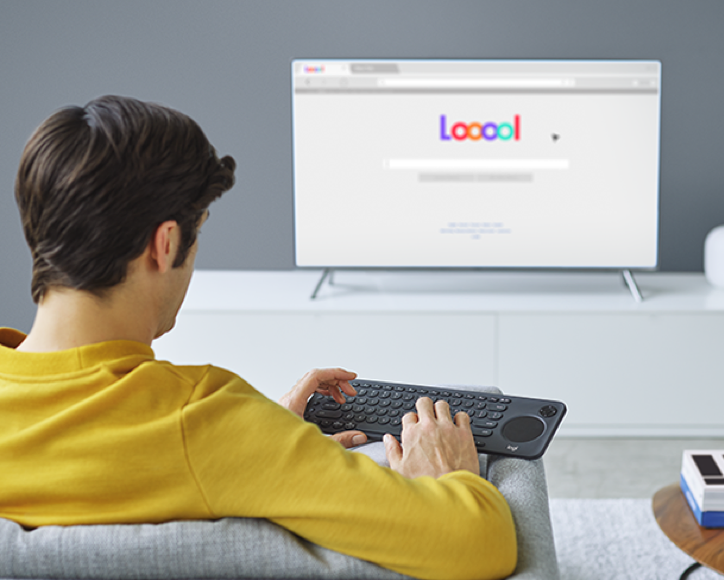 INSTANTLY FAMILIAR TYPING
The K600 TV sits naturally on your lap so you can type comfortably without leaving the couch. The well-spaced and whisper-quiet keys are designed to match the shape of your fingertips – so you never have to look down while searching for your favorite show or typing a complicated password.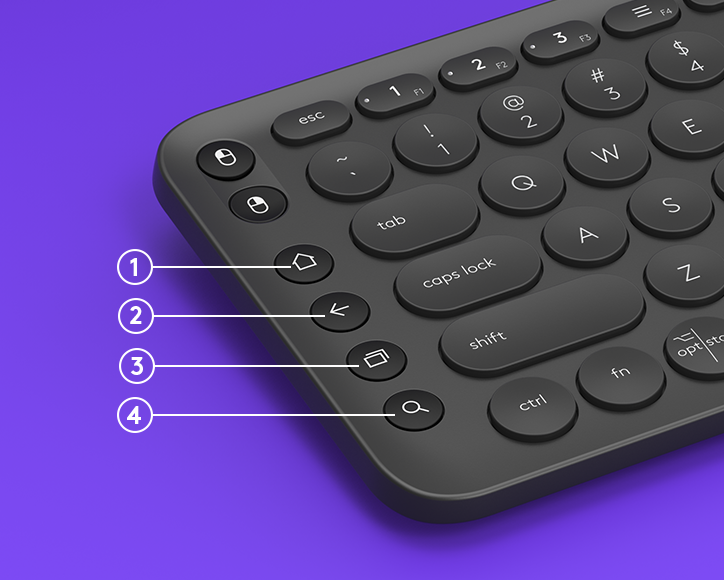 SMART TV SHORTCUTS
Launch search, go home or back, and switch apps with the touch of a button. The shortcut buttons have been specifically designed for use with your Smart TV.1

HOME - Go back to your Smart TV home screen
BACK - Go back one step in your navigation2
APP SWITCH - Switch between open apps on your Smart TV3
SEARCH - Activate search in your TV main interface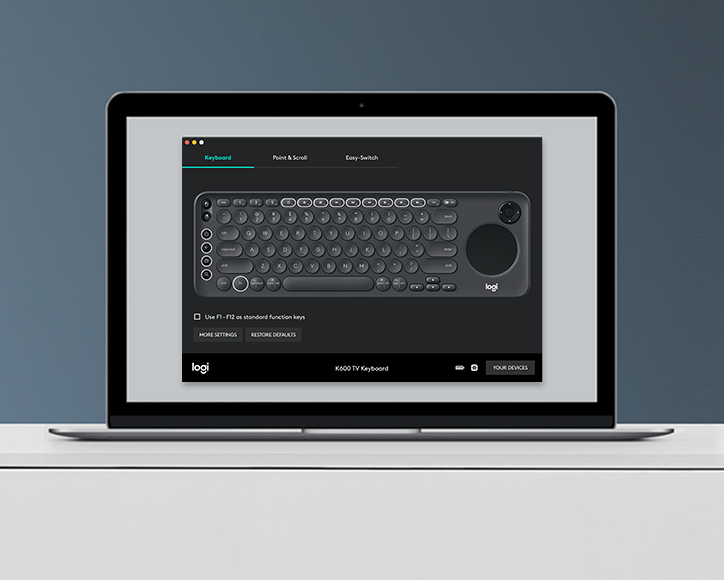 YOU'VE GOT OPTIONS
Windows and Mac users who connect their computer to the TV can personalize the K600 TV in Logitech Options software. Assign specific functions or custom shortcuts to select keys – and customize touchpad settings.
Simple Setup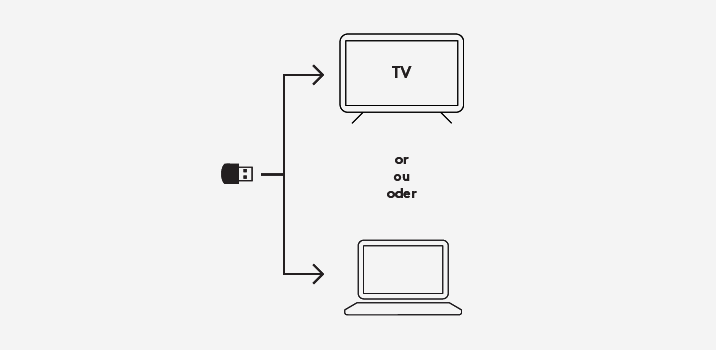 Step 1
Plug the receiver into the back of your TV or computer.
Ta-da, you're connected!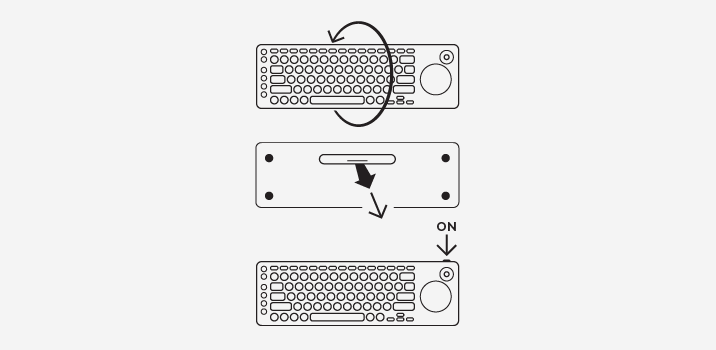 Step 2
Remove the battery tab on the back of your K600 TV and make sure it's turned on.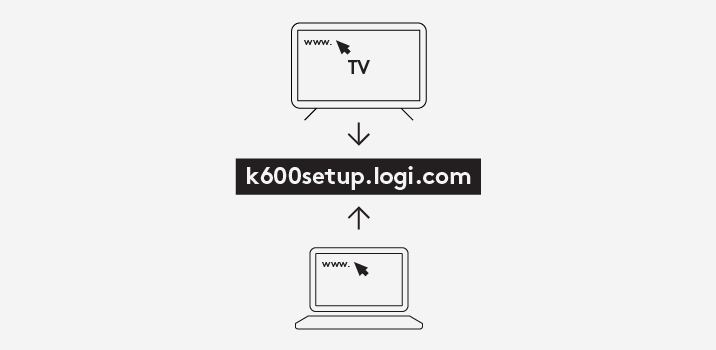 Step 3
Set-up your K600 TV and optimize it for your system at k600setup.logi.com.
Note: some keys won't be active before completing this step.
Step 4
If you're a PC-to-TV user, download the Logitech Options app to customize your K600 TV.
Smart TV users can skip this step.
Compatible Devices

Select Smart TVs supported

Samsung:
SUHD / UHD (Tizen – 2016+)



LG:
OLED / SUHD / UHD (WebOS – 2016+)



Sony Bravia:
UHD (Android TV – 2016+)

Dimensions

Height x Width x Depth:
0.8 in (20 mm) x 14.4 in (367 mm) x 4.6 in (117mm)

System Requirements

Bluetooth®

Tizen (Samsung) v2.4 or later

Unifying

Windows® 7, 8, 10 or later

Tizen (Samsung) v2.4 or later

USB port or Bluetooth low energy technology enabled device with keyboard support

Internet connection (only for optional software download)

Technical Specifications

Bluetooth low energy technology

Software support

Logitech Options on macOS 10.11 and above and Windows 7 and above

Additional features

49 ft (15-meter )wireless range4

12-month battery life (2 AAA included)5

Connects to up to 3 devices

Package Contents

Wireless Keyboard with integrated touchpad and D-pad
Unifying receiver
User documentation
2 AAA batteries (pre-installed)

Warranty Information

1-Year Limited Hardware Warranty

Part Number